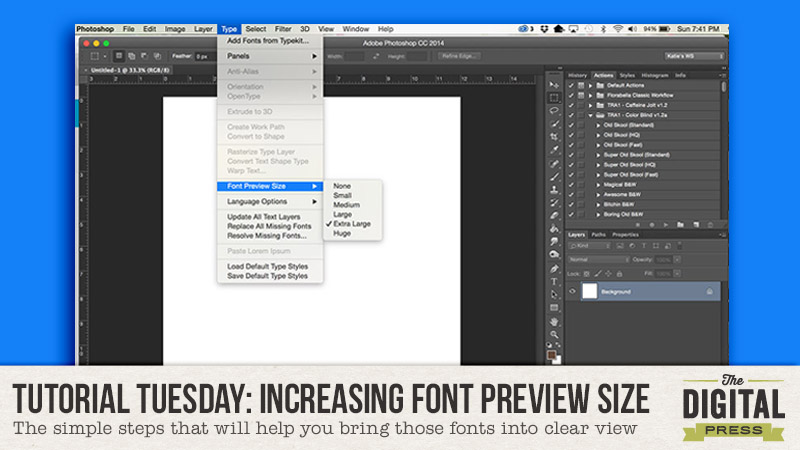 Hi scrappers! I'm here with a quick tutorial that will make your scrapping life so much better! Are you tired of staring at those tiny font previews in Photoshop? Do you feel like you need a prescription for glasses every time you try to pick a font? Well then this tutorial is for you!
These steps will work for Photoshop CC, but I will add instructions for Elements at the bottom, as well.
All you need to do is go to Type > Font Preview Size and then choose whichever size is best for your eyes. I prefer extra large. It allows me to get a good view of the fonts but still shows a decent number of them at a time.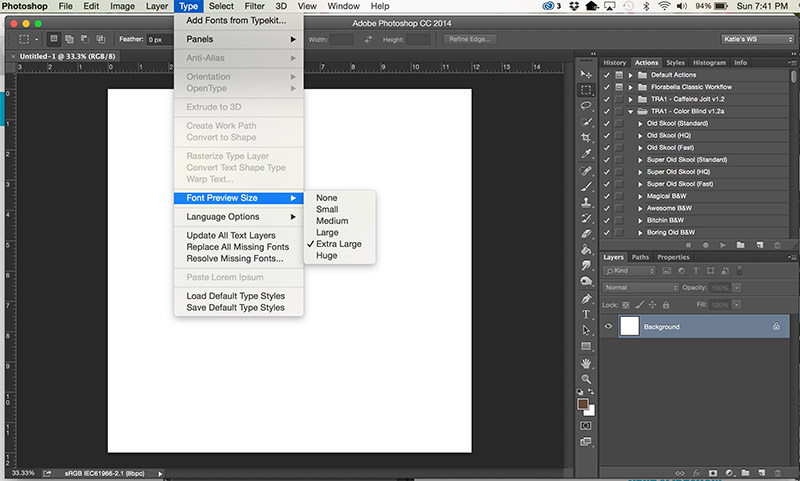 I hope this helps you stop squinting at your screen when looking through those fonts!
For PSE users –
Go to Edit > Preferences > Type and then check the box that says Font Preview Size. You can then choose which preview size you would like!
Happy Scrapping!

About the Author: Katie is a member of the Creative Team here at The Digital Press. She lives in Central Florida with her husband and their four sweet but crazy boys. When she's not dodging Nerf bullets or trying to dig out from under the never ending pile of laundry, she enjoys photography, cooking, going to Disney World with her family, and, of course, digital scrapbooking.