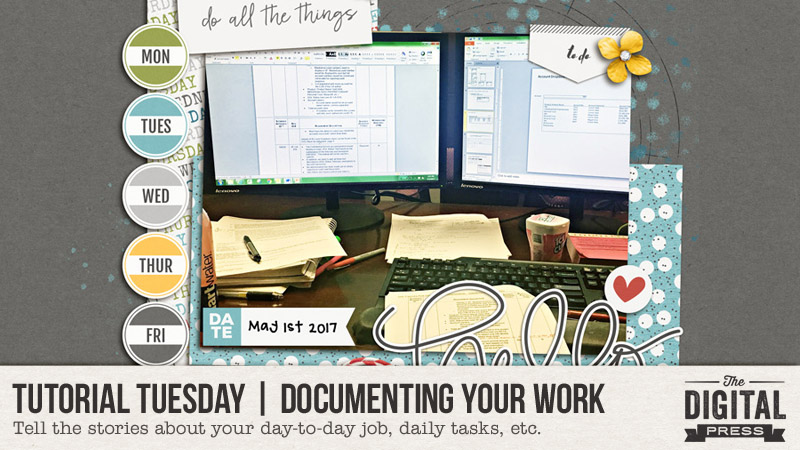 Happy Tuesday! I'm so excited to be here on The Digital Press blog today for this week's Tutorial Tuesday. I thought we'd focus on documenting our job/work when we create scrapbook pages to memorialize our lives.
We all do some sort of work in our lives… whether it's paid employment, raising children, managing our homes, volunteering in our communities, taking care of family members, or even growing a garden. In many ways, the work we do is central to our daily lives and to our identity as a whole. I think getting stories about our work into our scrapbooks is a great way for other people to get a closer look at what makes us who we are. It gives our family and friends more insight (and respect) for all that we do that they never suspected. Additionally, it's a great way to document important aspects of our daily lives that we'll want to be able to look back on and remember in the years to come.
There are so many ways to document your work… but I thought I'd share a few different ideas to help get you started. And, don't forget, you can document ANY kind of work — paid or unpaid, outside or inside of the home, or any other arrangement that work consists of in your life!
Ideas to get you started…
Create a scrapbook project that provides an overview of the many different jobs (or types of work) you've had over your lifetime.
Scrapbook about the 'details' of your work — what you do, your title, your boss/coworkers/employees, details about your daily schedule or routines, your commute (or lack of a commute), where you do your work, and more.  You can even include details such as your pay (or lack of pay), where you go to lunch when at work, or how you've grown in your job (raises, promotions, etc).
 Create a scrapbook page that shows 'a day in the life' of you and your work.
 Tell the story of how important work is in your life.
Create a page that tells what you love about your work — what's working and what brings you joy.
Tell the story of the not so great things about your work — what challenges you, what you wish you could change.
Scrapbook about the work you do at home — such as your approach to housework, outlining the work no one realizes you do, and/or what you love or hate about the work you do at home.
Scrapbook a page about a specific project, accomplishment, or task.
I have many different jobs in my own life — I work full-time as a Project Manager, I am a creative team member here at The Digital Press, I am a wife and mother who helps maintain our home and family life, I am a book blogger, and I am a book-related bullet journaler. These are all different examples of work and its place in my life. And I'm working hard to ensure that each aspect of work is represented in my scrapbooks.
Here is an example layout that I created that tell the story about one of my job-related tasks as a Project Manager…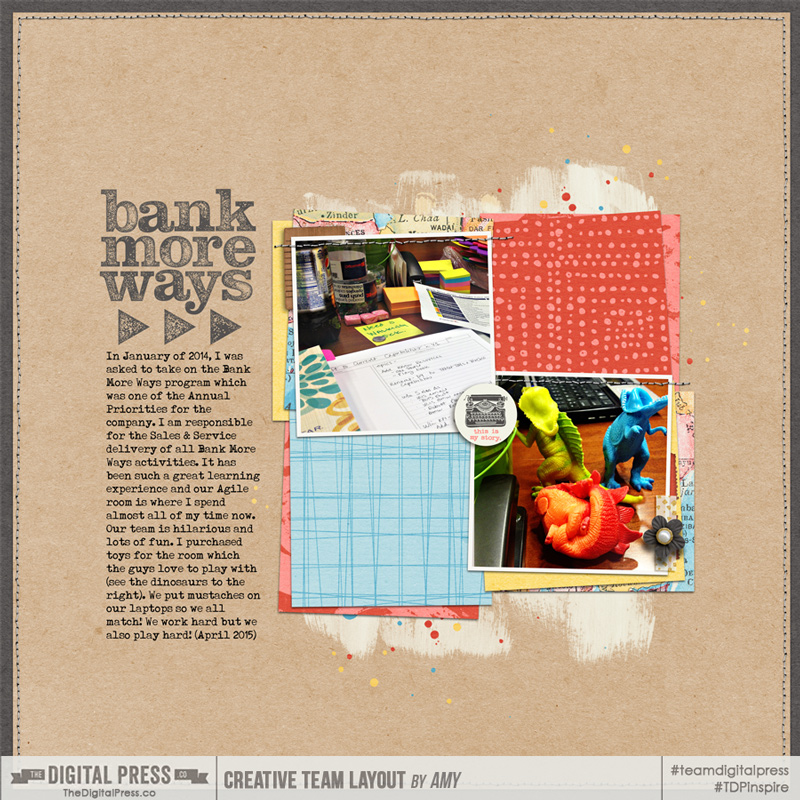 …and here's another example layout I created, which also documents the work I do each day in order to help me remember in the future how I spent my days…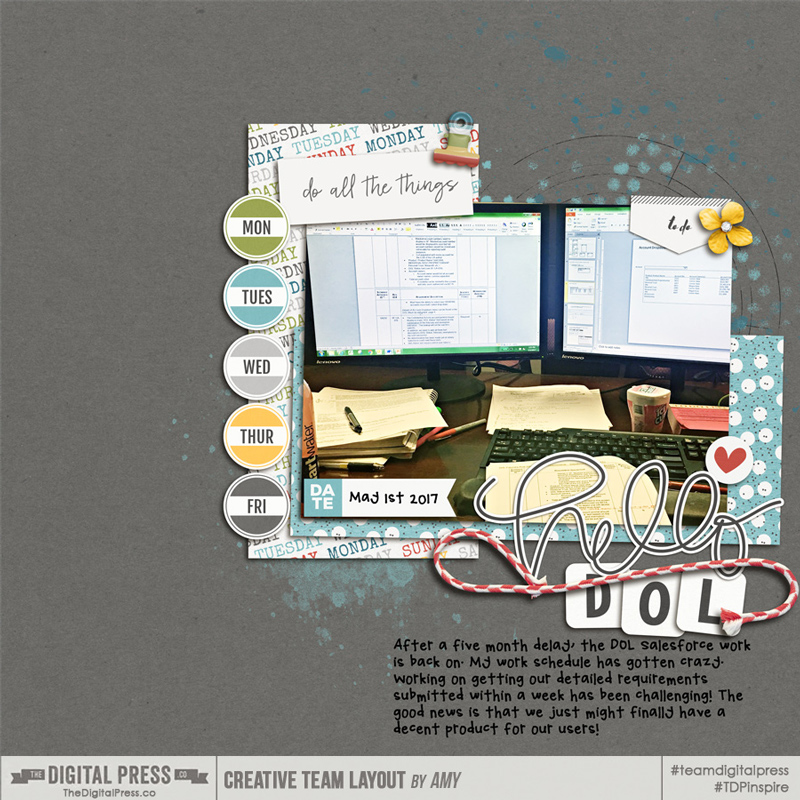 I hope this post helps you begin incorporating your job/work/daily tasks into your scrapbook pages. I think that this is a great way to ensure that all of our life experiences are captured in our scrapbooks. Happy scrapping!
---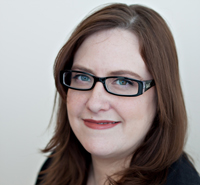 About the Author  Amy lives in Richmond, Virginia with her husband of  17 years and their 12 year old boy/girl twins. Their 21-year-old daughter is currently in graduate school at Clemson! Amy has been scrapbooking since the early 1990s but discovered digital scrapbooking in 2005 when her twins were born and has primarily scrapped digitally since that time. She is passionate about telling her family's stories and documenting their life together! Amy is a huge reader (mostly literary fiction), and is a pop culture junkie! She also LOVES all things beauty & makeup!