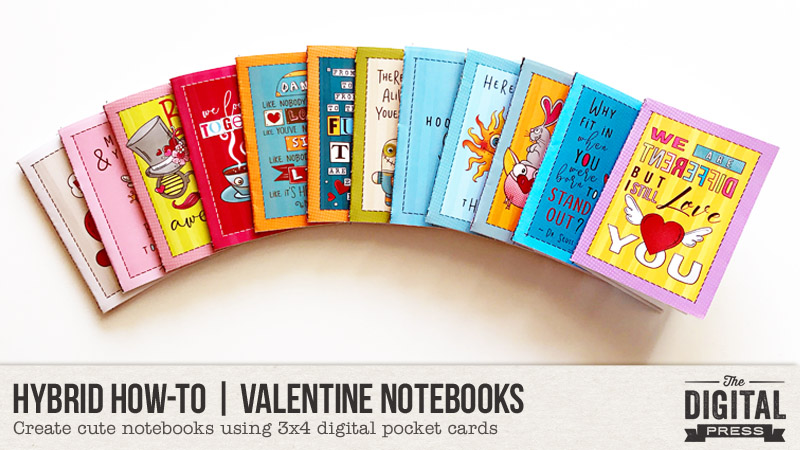 Valentine's Day is coming up and I have these cute hybrid notebooks to share with you. They're super easy to put together – no cutting machine needed! They'd make great gifts for a classroom full of kids.
Supplies
Digital journaling cards of your choice. I used Life Stuff | 3×4 Cards by Julia Makotinsky.
Photo editing program like Photoshop or Photoshop Elements
Cardstock or Photo Paper < for more vibrant color
Plain copy paper for inside pages
Scissors OR paper cutter
Sewing machine OR stapler
Instructions
1. Get those cards ready to print! I wanted the back to be a fun color to match the cover. I dragged the cards onto a new canvas in Photoshop Elements, duplicated it and filled it with a coordinating color. Make sure the front of the cover is on the right side and the back is on the left.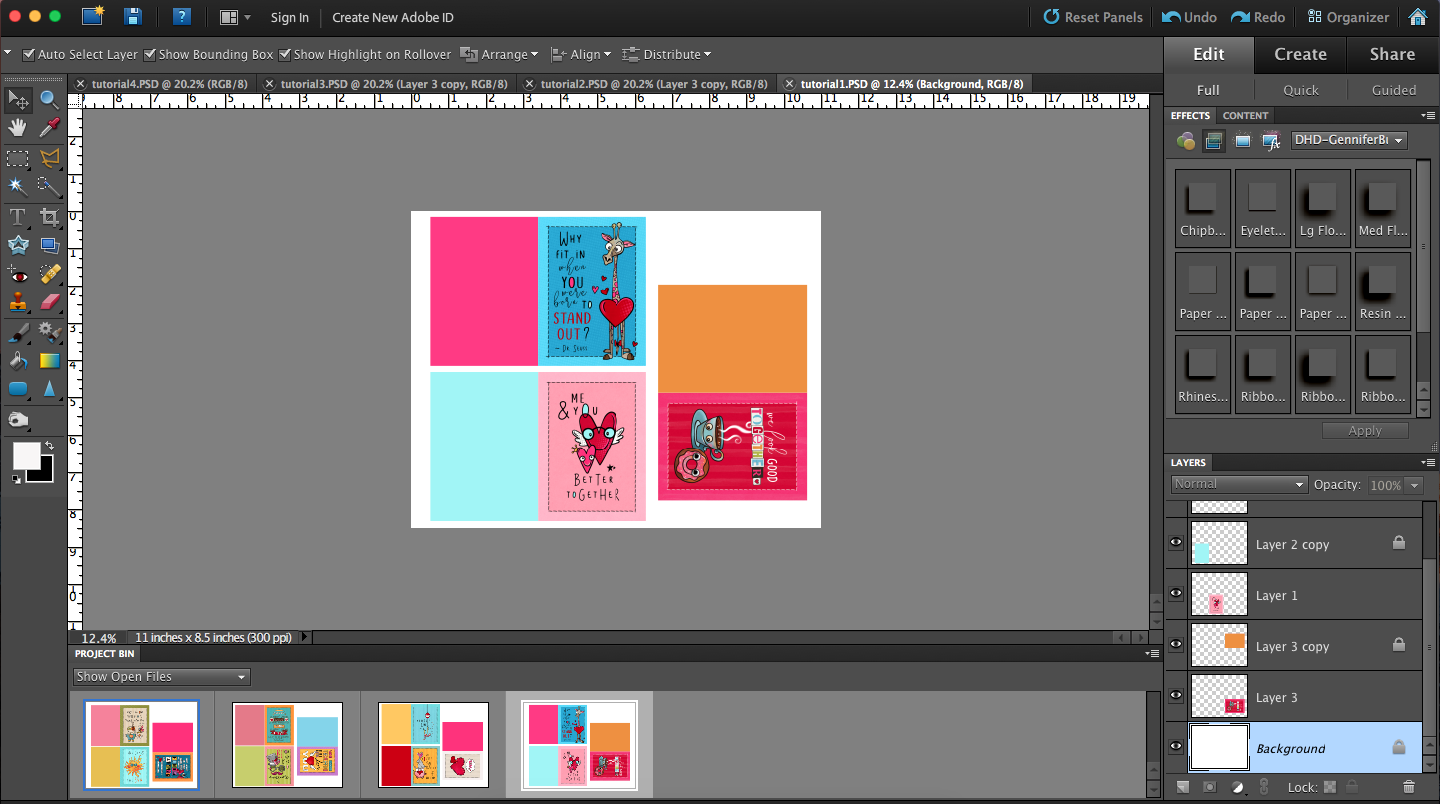 2. Print covers and cut them out.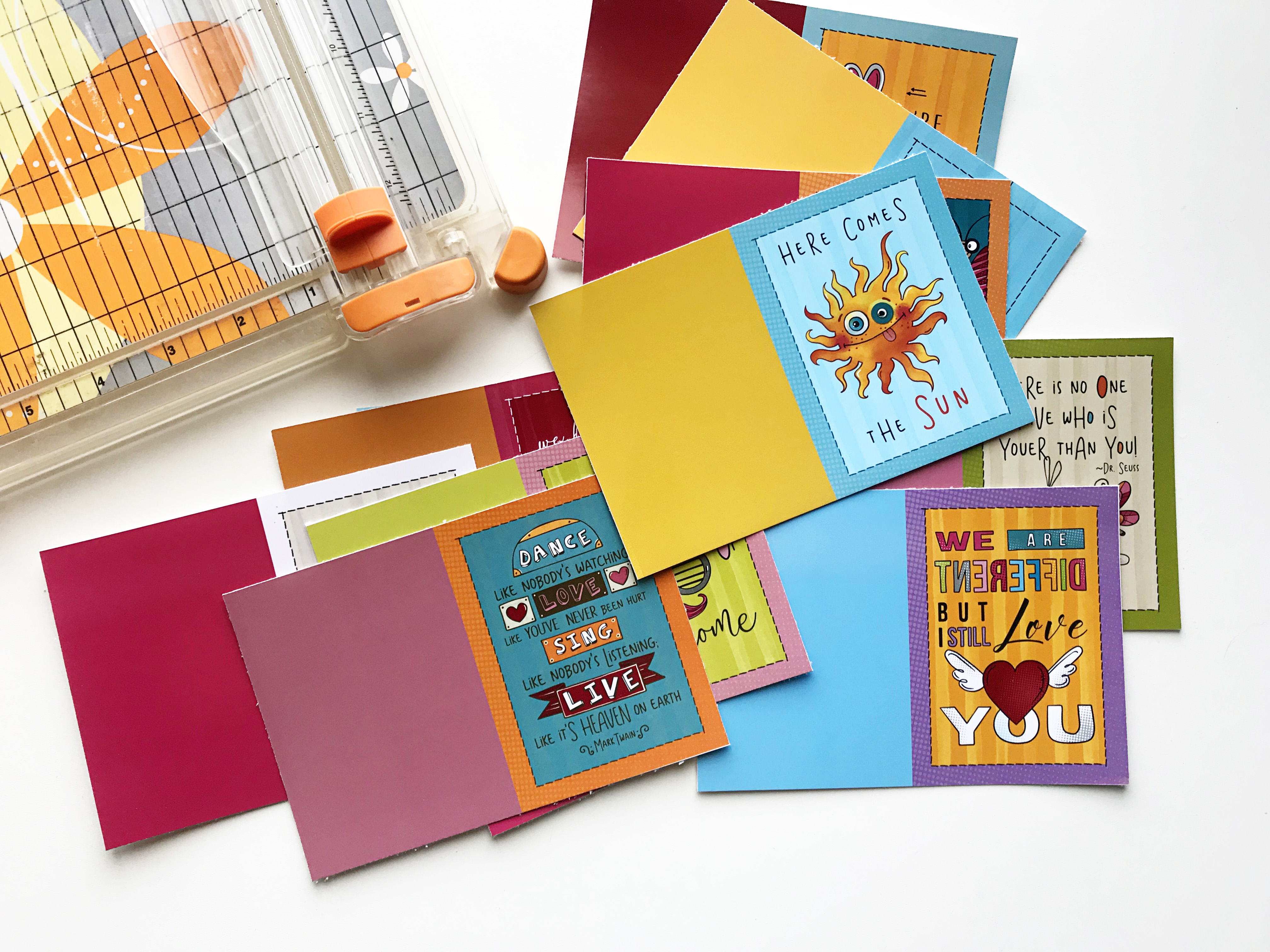 3. I cut my plain copy paper to just smaller than the covers, centered them inside the covers, and then sewed down the middle of them. You could just as easily staple the books together – three staples down the middle. Fold the books in half.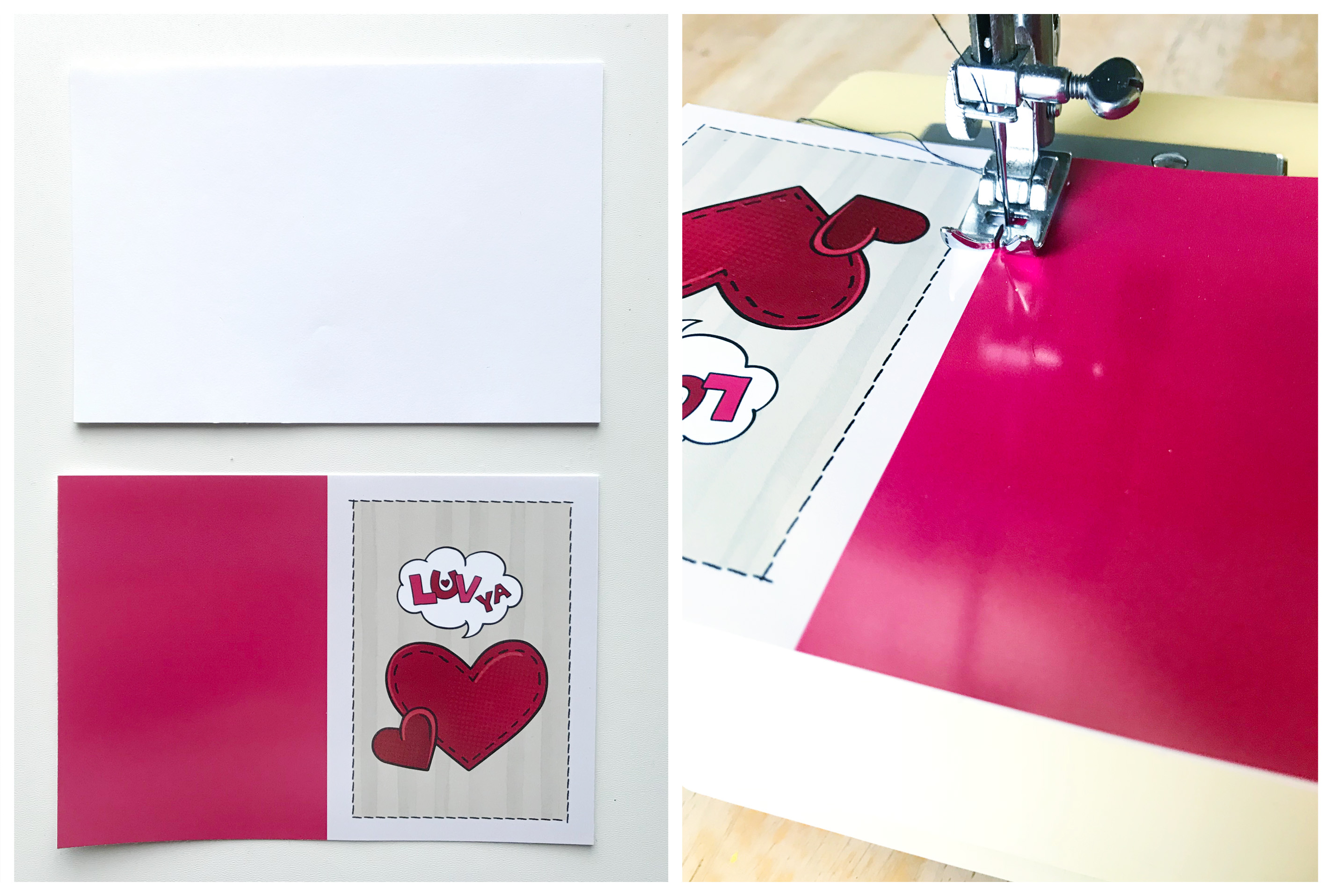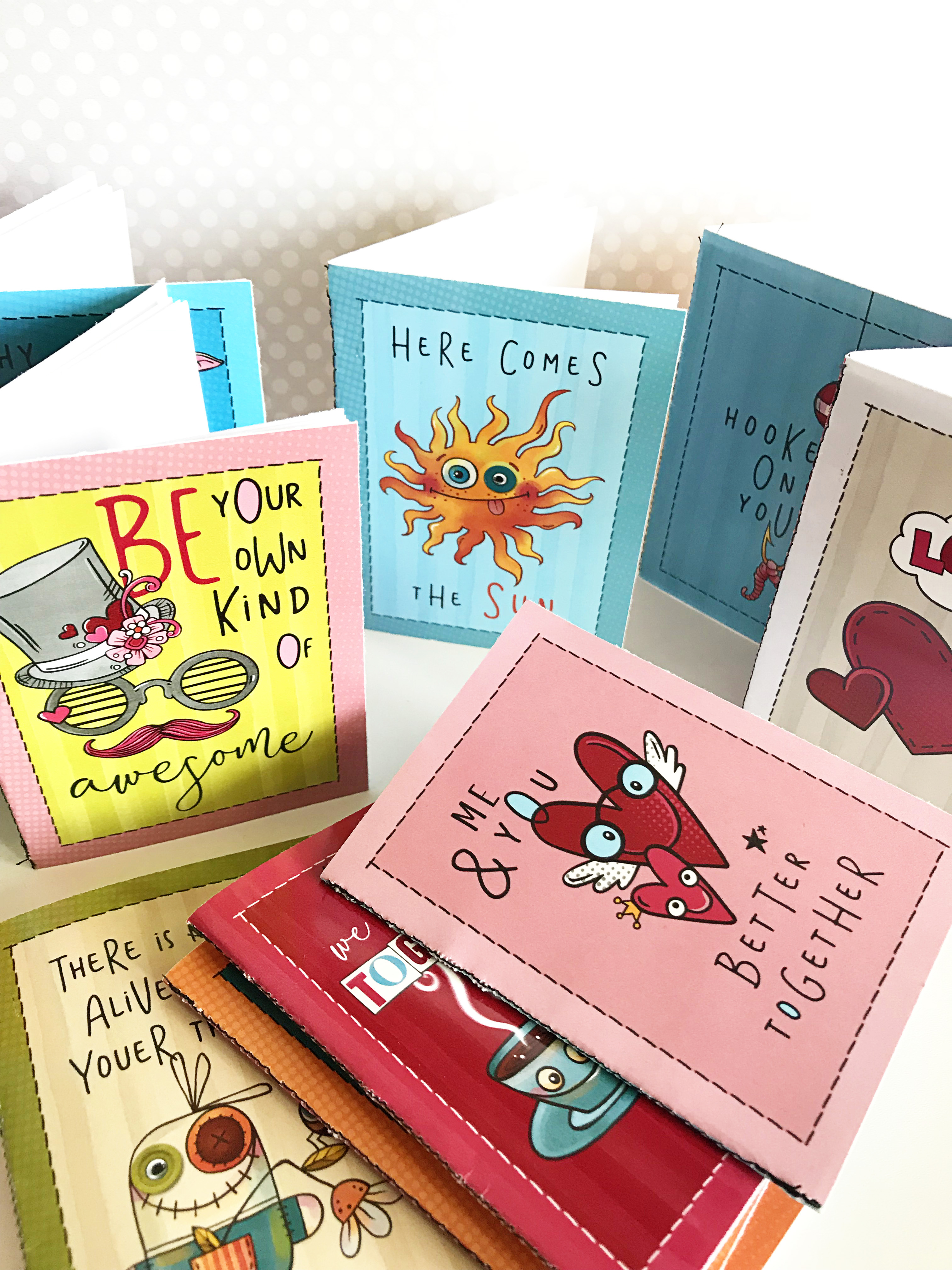 I loved putting these together. Using journaling cards makes this a quick and simple project, and of course what kid doesn't love a blank notebook! It's sure to be a hit.
---

 About the Author  Kate is on the hybrid team here at The Digital Press. She lives on the Utah/Colorado border with her husband, 5 kids, 10 chickens, and a dog named Gracie. She's a city-born girl who found she's really a country girl at heart. She can be found outside, barefoot, and probably in her garden.