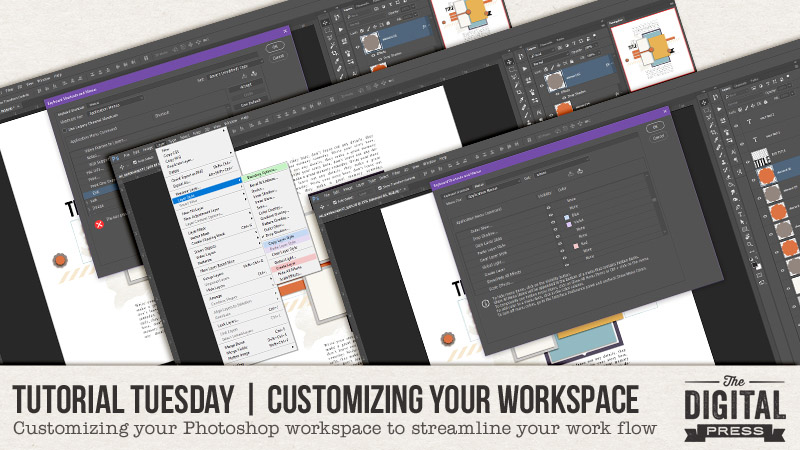 Welcome to another edition of Tutorial Tuesday here on The Digital Press blog! Today, I thought it would be helpful if I shared a few ways that you can streamline your work flow by customizing settings/etc. in your Photoshop workspace.
I have set up my own Photoshop workspace (in Photoshop CC) panels & shortcuts… in order to help me spend less time working, so I can scrap faster! Faster is always better in my busy life! Once you customize your own workspace, you will love how much faster and easier you can whip out those beautiful works of art!
Rather than try to explain this in a wordy block of text… I thought it would be helpful, instead, to spend a few minutes walking your through my process (and my workspace) in a handy video format, instead! 🙂
*NOTE* in the video, above, when talking about the "Warp SHORTCUT" – I said "shadow" instead! Whoops! (so wordy this video was!) 😉
---

 About the Author  Amie is a craft-loving dental hygienist who lives in Washington state. She loves her husband, her two kids (ages 9 & 6), and her English Bulldog… as well as coffee, baking cupcakes, daffodils, glitter & sprinkles, reading a good book, and lip gloss — not necessarily in that order.