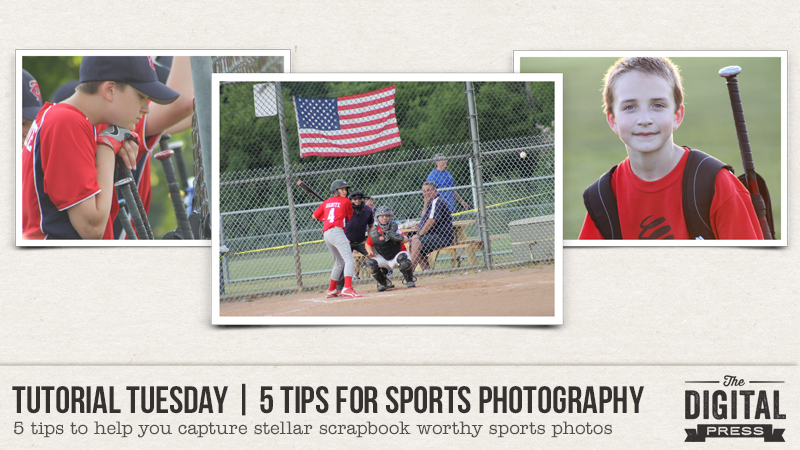 Do you sometimes find it uninspiring to scrapbook sports photos? As a busy mom of 3 boys I have spent countless hours on the sidelines of almost every sport and have thousands of sports photos to prove it! The majority of those photos will never make in onto a scrapbook page, but the stellar ones that take your breath away, those will!  Today I am sharing my top 5 tips to help you capture stellar scrapbook worthy sports photos!
1. Nail the shot with sharp focus – It helps if you have a particular person of interest playing the game because then you can follow this person on the field of play with your camera. This is especially true with continuous movement sports such as soccer and basketball. If you don't have a person of interest, you can focus on a position such as pitcher, batter, quarter back, etc.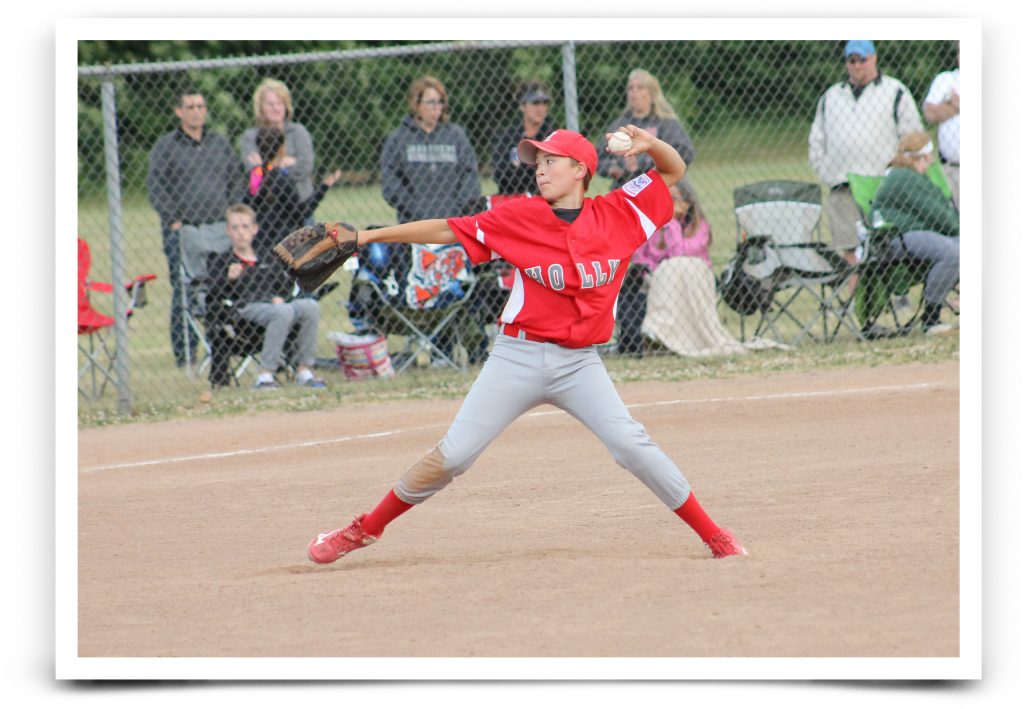 Consider using a continuous focus mode so that you can focus on the action as your kids move around. In your manual it's called AF-C (Nikon) or AI Servo (Canon).  You'll thank yourself for making the switch when you're photographing kids indoor sports because it's so much easier to follow the action than moving around a single focus point.
2. Anticipate the Action – Knowing where to stand is one of the most important parts of sports photography.  Each sport is different and the games have their own flow of action.  Photographers want to be where the action is going, not where it has been.  Each sport generally offers a ton of options as far as where a photographer can stand. Get to a game early to find the best spot or move around as the play continues to get different shots from multiple spots.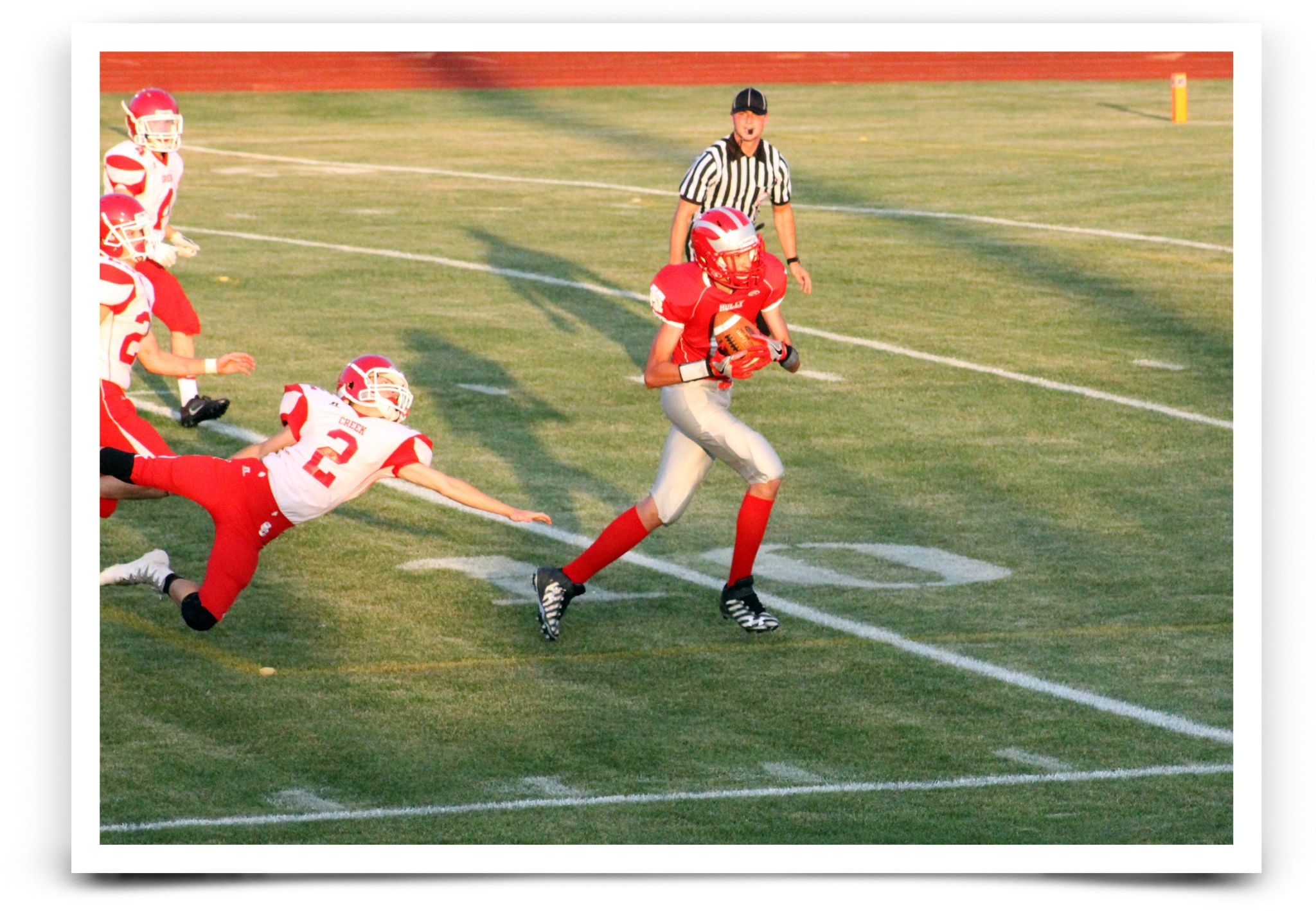 3. Capture the emotion – photos showing the emotions of playing the game are the most rewarding and memorable. Sports offer a variety of photo opportunities aside from the action on the field. While the expressions of the players involved in the action are usually great, don't forget about the players not involved in the action or the coaches and fans. The sidelines are great for shots of players interacting with each other, coaches instructing players, and sideline portraits. Don't be afraid to turn away from the action during the moments to catch the emotion in the bench area.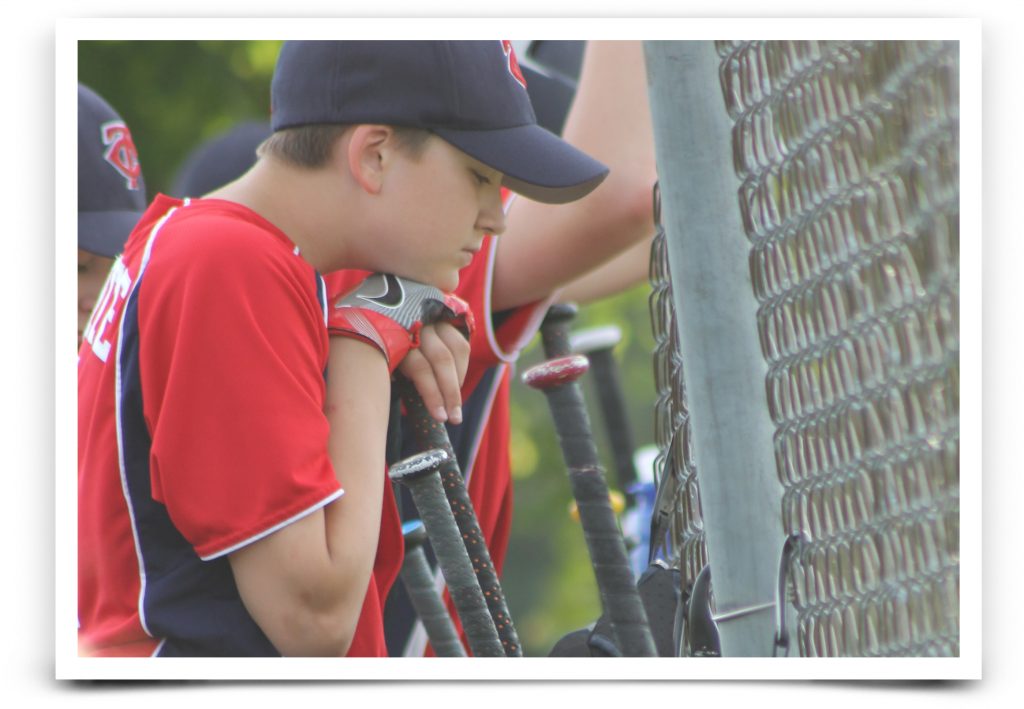 4. Tell the story with composition – A sporting event is rich with storytelling ideas and opportunities for great composition. Use the lines of the field or the movement of the player to tell the unique story of the game in action. Use items that would sometimes be considered an eyesore to creatively frame your photos. A simple baseball fence can become a unique frame for your subject if you shoot close enough to it: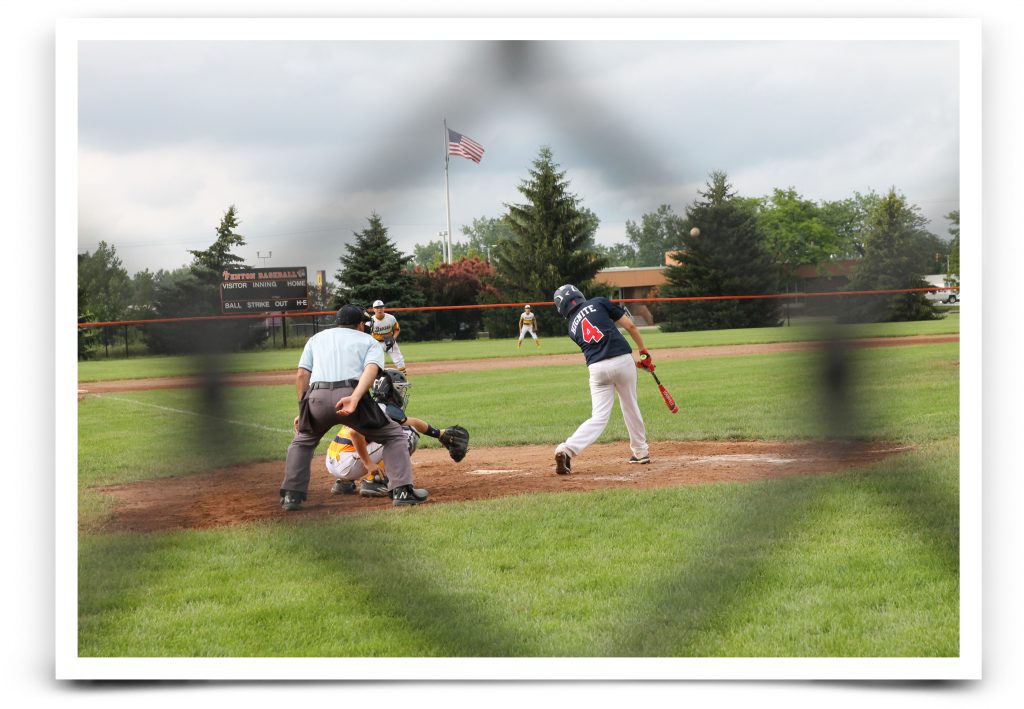 5. Take multiple shots – Use a continuous (burst) shooting mode to capture several frames in succession. Depending on how fast the games move, you'll be able to capture a great series of images of your child in action. Use a zoom lens to get in close to your player, so it feels like you are right there with them on the field :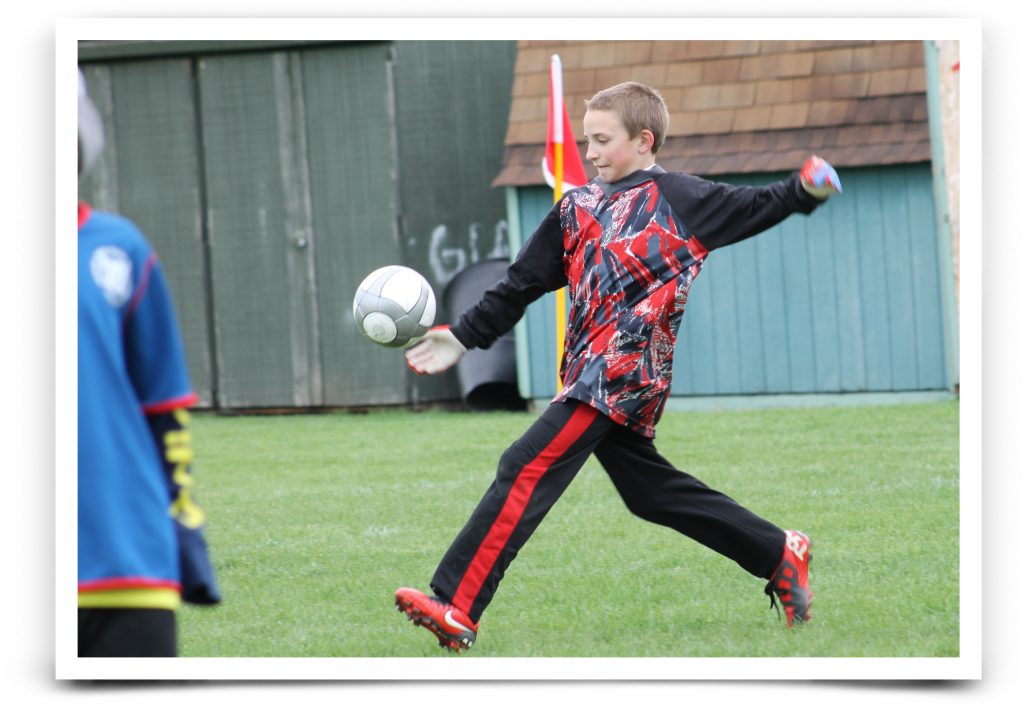 Don't expect every photograph to be a game-winning shot. The best way to get better with any photography is with perseverance and practice, and before you know it you'll start to see more consistent results!
---

Jennifer Hignite is a mom of three boys and new homeowner with her fiance in the mitten state of Michigan. When she is not scrapbooking, she enjoys photography, watching her boys play sports, decorating, and shopping at Target.