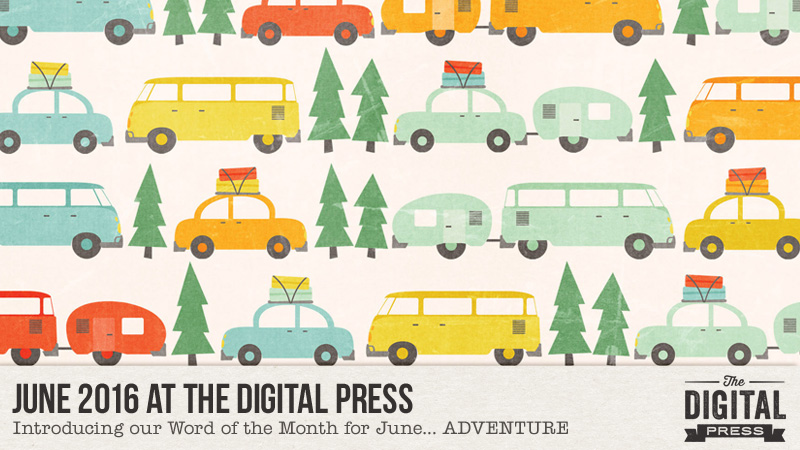 It's June… and here at The Digital Press, we're getting ready to jump into summertime with both feet!
This is such a fun time of year. School is ending for the summer, people are planning their activities and creating their Summer Bucket Lists, and the possibilities seem endless. It's truly a time of ADVENTURE — which, very fittingly, is our new Word of the Month for June 2016 here at TDP!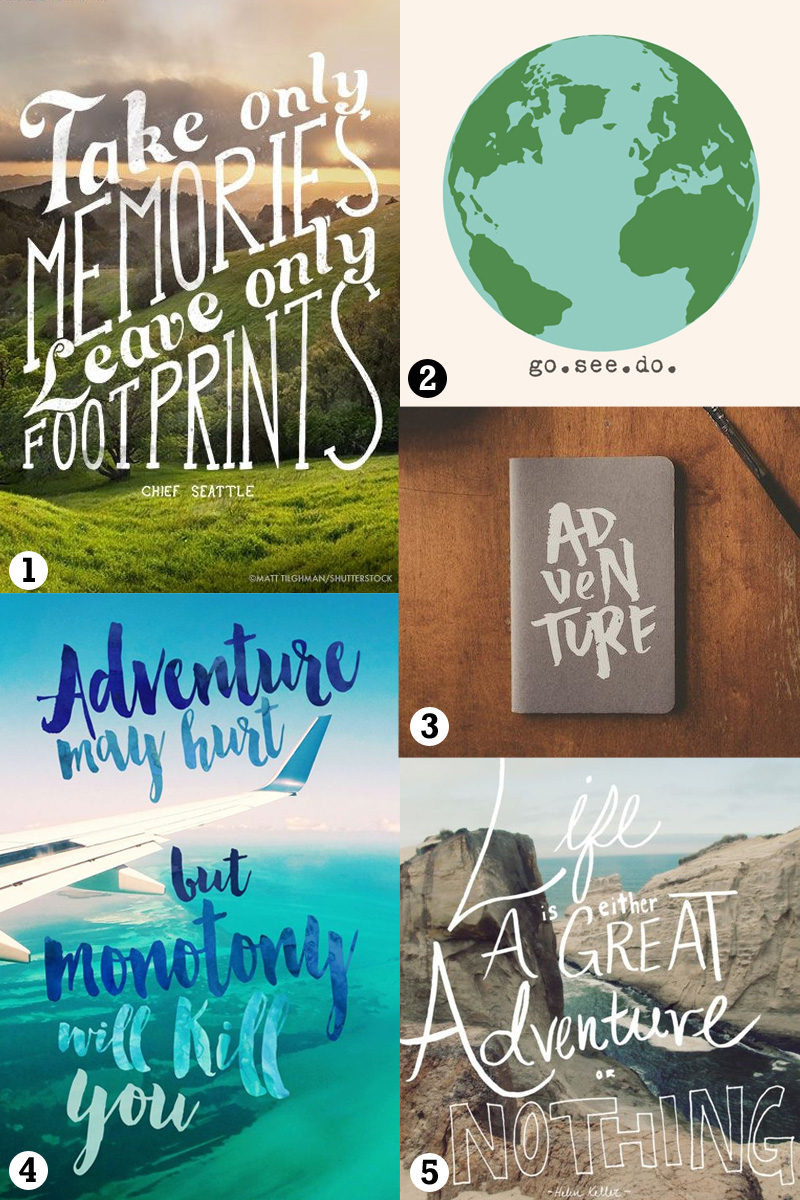 image credits [1] [2] [3] [4] [5]
Looking for ADVENTURE this month? Come join us at TDP! We've just revamped our Challenge System, and there are a lot of fun new things in store for you throughout the month of June.
We have 9 new challenges waiting for you in the forum's challenge section, which is newly-branded as THE CROSSWORD SECTION — a fun play on words that we love because (a) #WeAreNerdyThatWay, (b) our challenges have always been loosely connected to our Word of the Month at TDP (get it? "crossword" haha)… and (c) it fits nicely into TDP's news/press theme.
Here's a peek at the challenges you'll find throughout June 2016…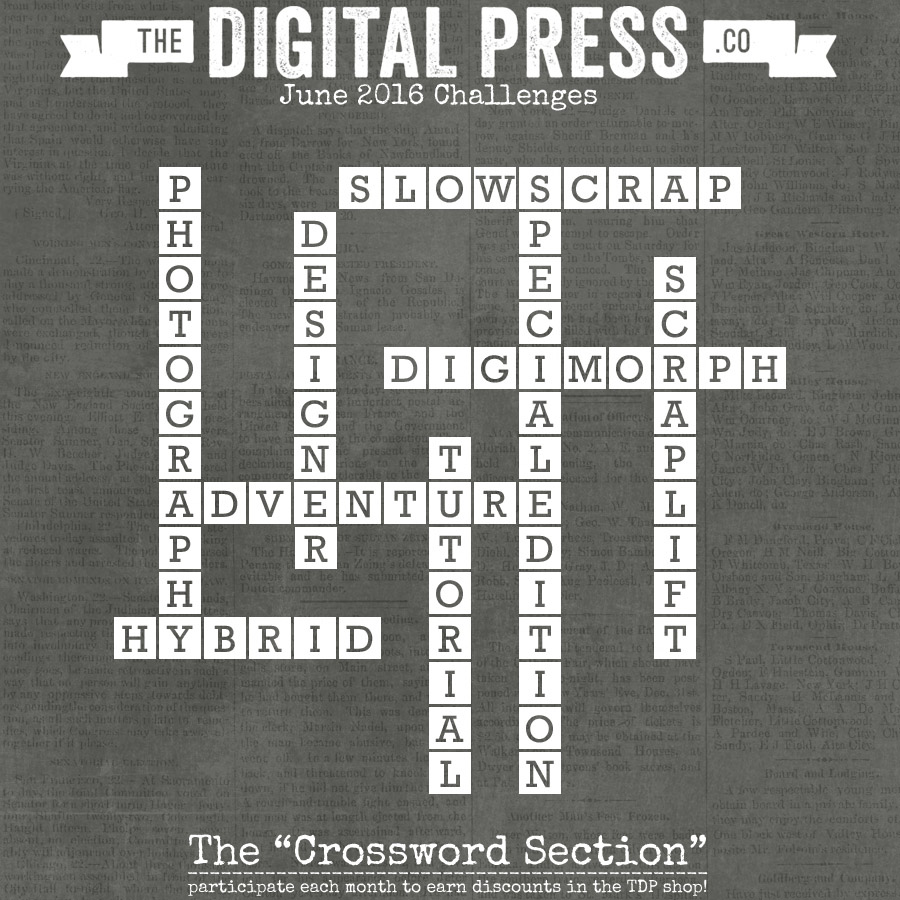 Get more information about our monthly challenge system HERE.
Meanwhile, make sure you check out our newest TDP collaborative collection, Family Man, which launched today in the shop. The design team really knocked it out of the park with this collection (I think it might be my all-time favorite TDP collaboration!), and with 45+ papers, 110+ elements, 20+ journal cards, layered templates, cutting files, and more… it's a must-have!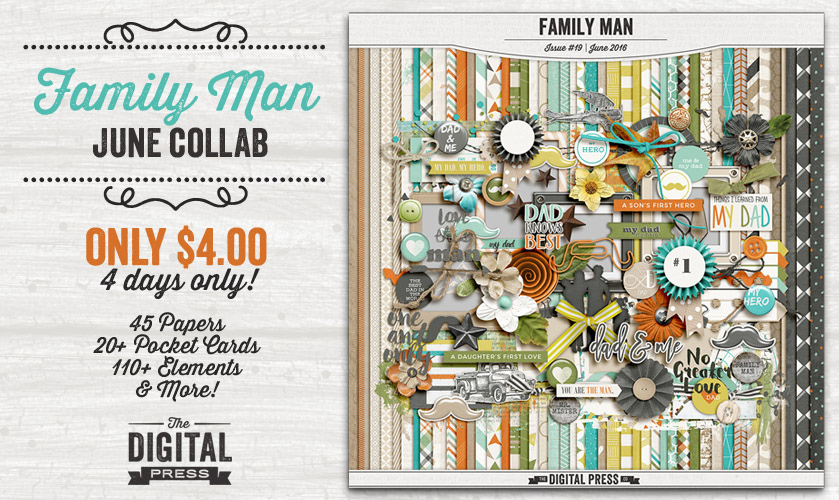 We look forward to spending June with you at The Digital Press!
---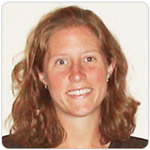 About the Author  Laura Passage is the owner of The Digital Press, and also the designer behind Wishing Well Creations by Laura Passage (WWC). She works now as a graphic designer in both the digital and paper scrapbooking industries, but previously spent over a decade working as a college soccer coach. She lives in the Pacific Northwest with her husband and two young sons (affectionately referred to as The Tiny Terrorists), and will rationalize eating coffee ice cream for breakfast to anyone who questions it.