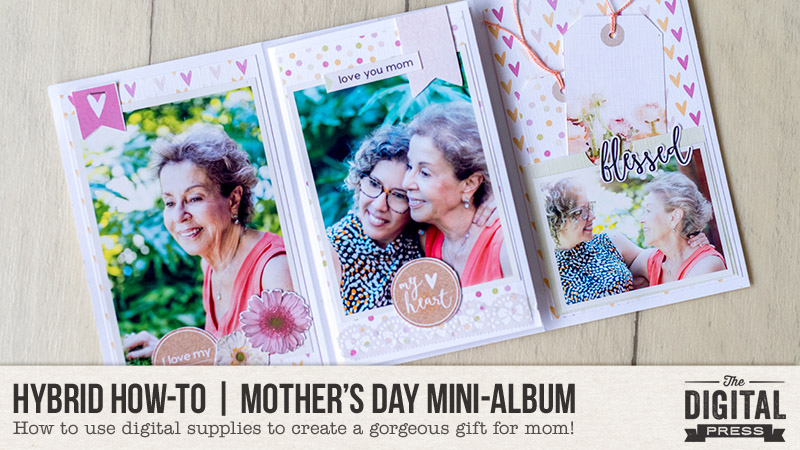 .
Hello everyone! It's Saturday, and therefore time for another edition of our Hybrid How-To series here on The Digital Press blog! Today I'm going to show you how make a beautiful mini-album as a gift for Mother's Day.
Supplies Needed:
digital kit of your choice (I used For Mom By Little Lamm & Co)
white cardstock paper
any physical supplies/embelishments from your stash (I used only wood veneers and washi tape)
Instructions:
First, you will need two pieces of white cardstock, sized/formatted like the images below…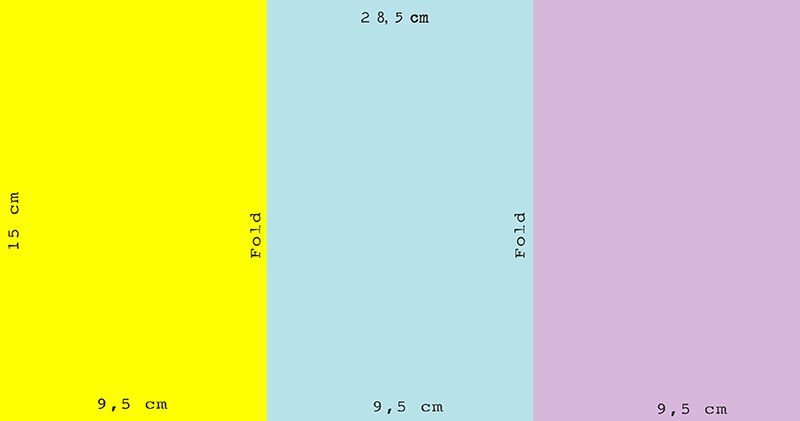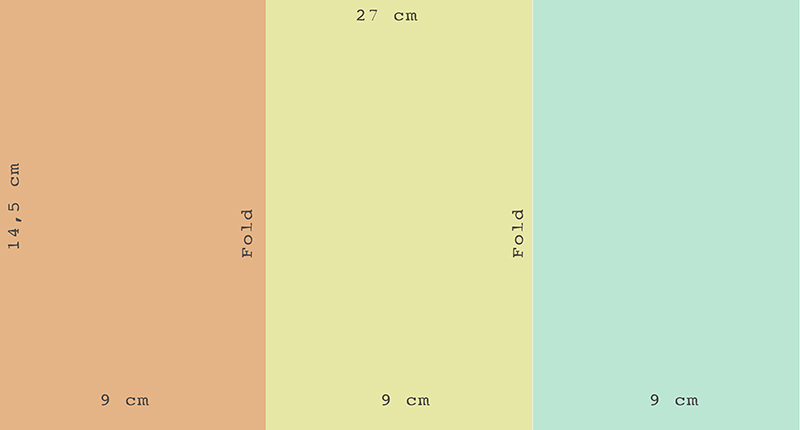 Next, after cutting the papers, you will need to score and fold them as shown below (to ensure they look like the format of the images just above this)…
You'll want to glue the middle section (shown above) of the top paper to the same area of the bottom paper. This will create a thicker center section, along with multiple pages on each side that fold inward.
Next, it's time to assemble and decorate the album. I chose digital patterned papers that I wanted to use in my mini-album, printed them, and then cut them to look like the images below…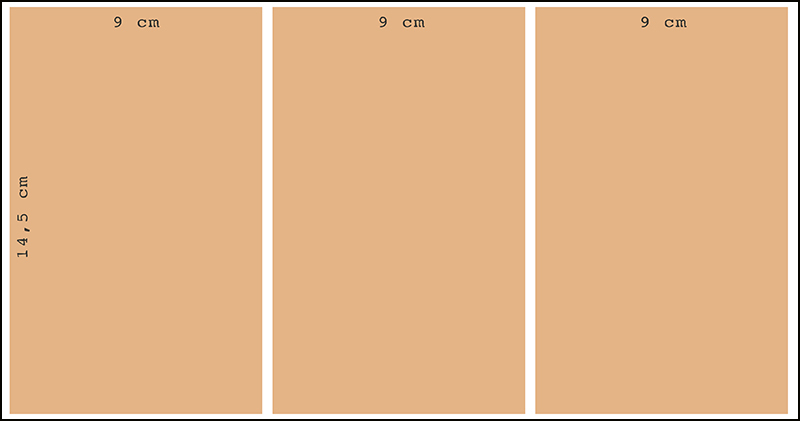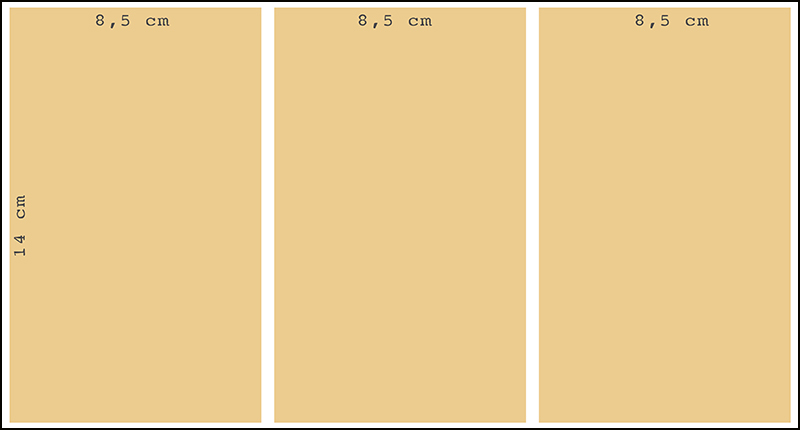 *NOTE* These patterned papers, when printed, are a little bit smaller than the white cardstock sections, to enable us to glue them down on each section, as shown in the following image (below).
Glue your patterned papers down as a base on each section, and then decorate with photos, printed digital embellishments, and physical supplies!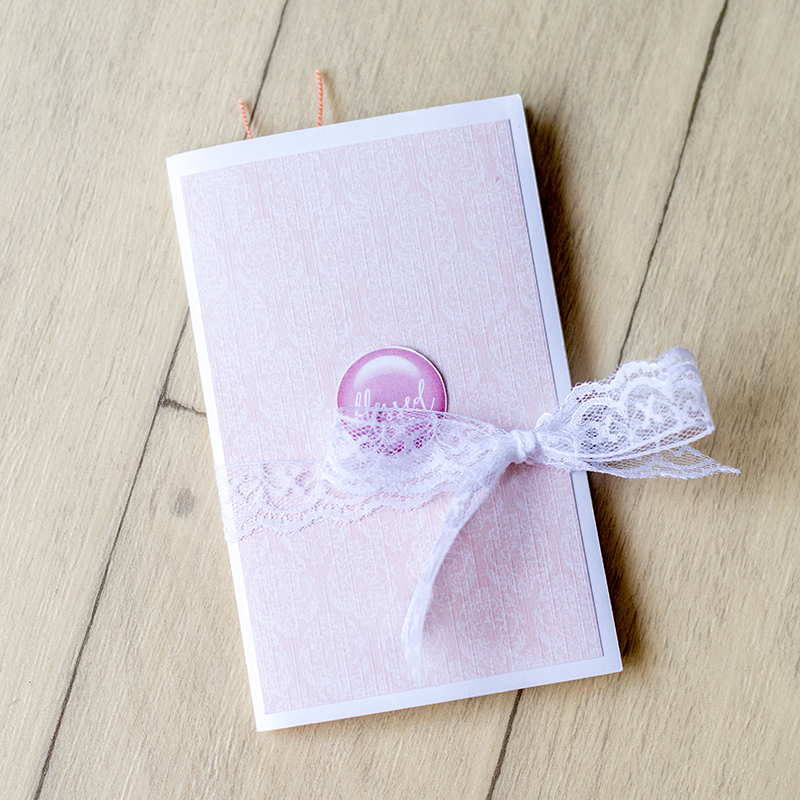 Decorating your album is the most fun part of the process. Enjoy it!
Here's a look at my album as I added photos and embellishments and it took shape…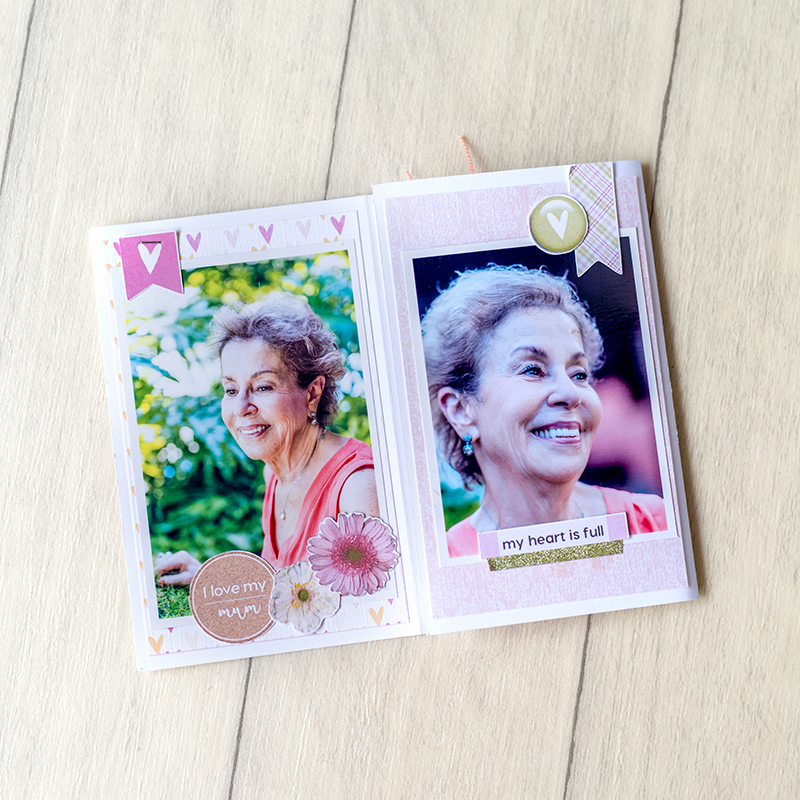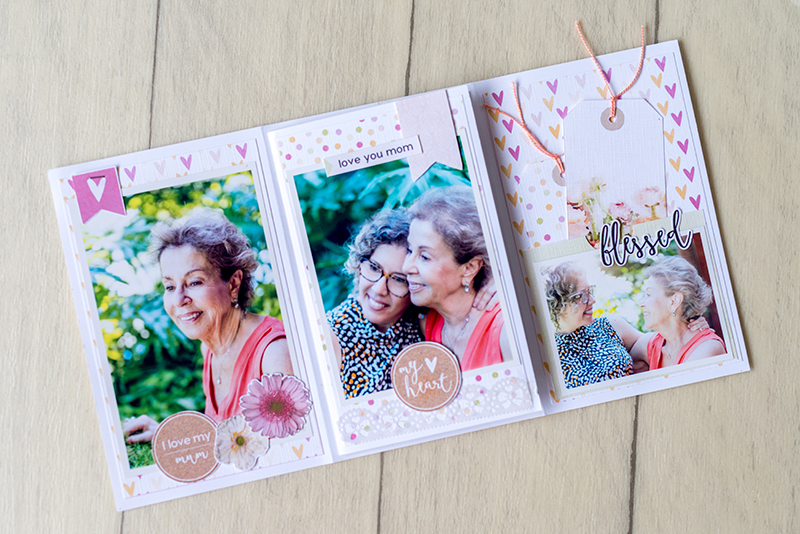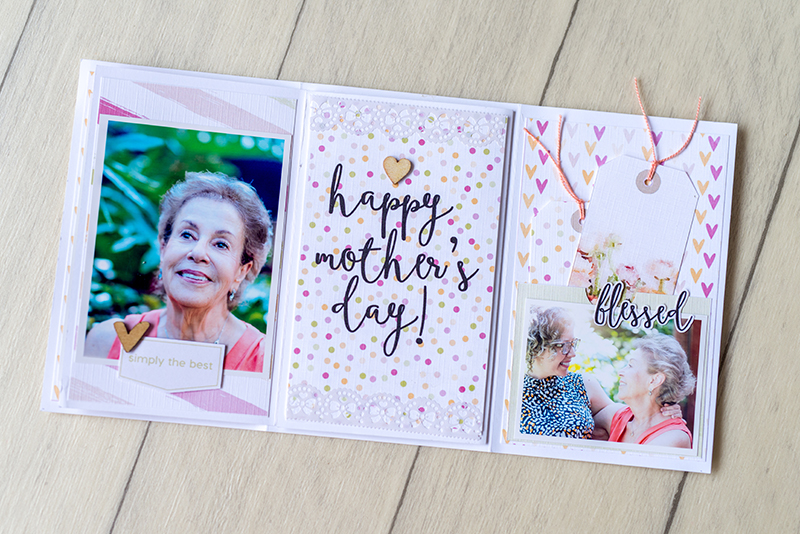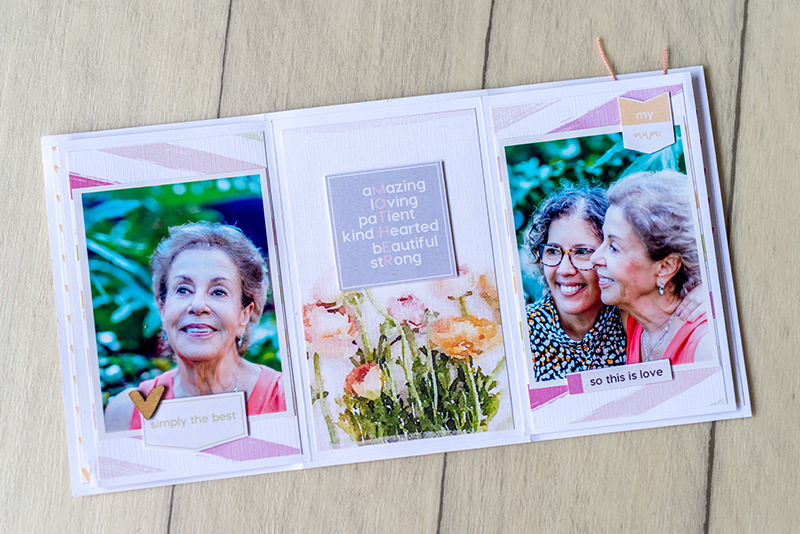 I think this is a beautiful way to honor our mothers, isn't it? And a beautiful and delicate gift. 🙂
If you'd like to give this a try, too, don't forget that you can earn challenge points at TDP! Come visit the CROSSWORD SECTION in The Digital Press forum, and you'll find this month's Hybrid Challenge thread (*NOTE* for each month's Hybrid Challenge at TDP, you get to choose one of the two (2) "Hybrid How-To" tutorial posts from here on the blog for that month, and then you get to make your own version of that chosen project). If you choose to give today's project a try… all you have to do is make a mini-album like mine using some digital elements and papers. Give it a shot, and share your final results with us! We can't wait to see what you come up with.
Have a great weekend, you guys… and happy scrapping!
---

About the Author  Andrea Albuquerque is part of the Hybrid Creative Team here at Digital Press. Andrea has been a scrapper since 2010 and a photographer since 2012. Although she adores the flexibility and creativity of digital, she can't resist playing with paper, paint, and embellishments… so hybrid scrapping is the perfect medium for her! She lives in Brazil with her hubby.