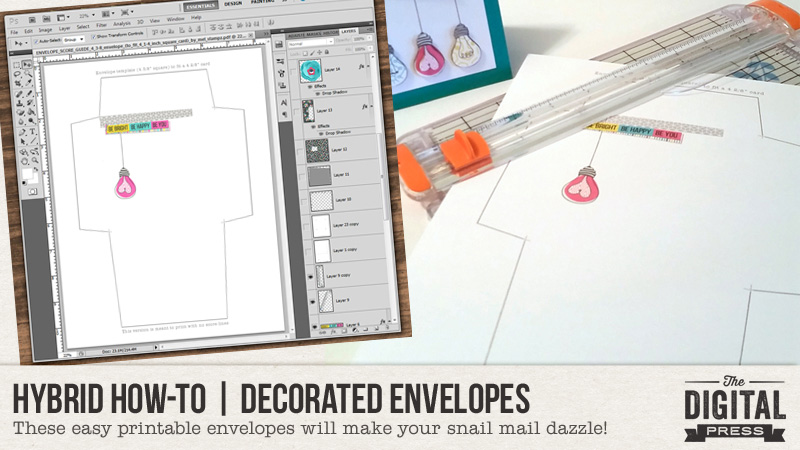 Hello and happy Saturday, Arielle here with quick little tutorial on making your own hybrid envelopes! Usually all of my mojo goes into creating cards, and obsessing over every detail… but I realized that I am missing an important part of the process – the envelope! Today I will show you how to make gorgeous, printable envelopes that take hardly any time at all, and will definitely make your snail mail "POP".
Supplies Needed: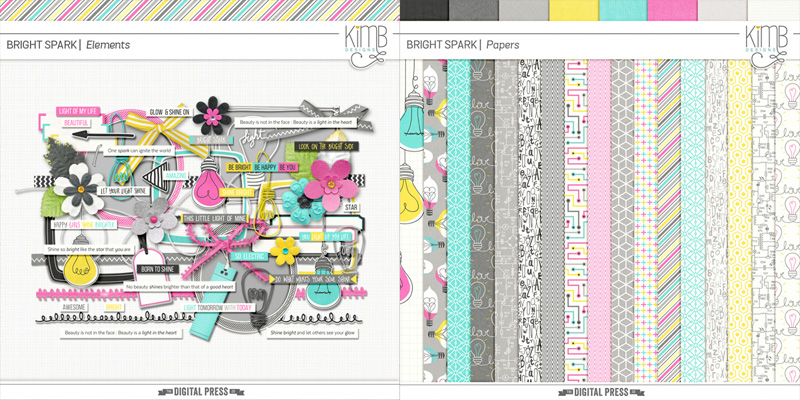 Design:
Open the pdf template in your photo editing program.
Add some paper and elements. (I took parts of the hybrid card I made and added them here to make a matching envelope!)
Print! (I left the lines showing so you could see, but before I print, I usually decrease the opacity of the template to 35% – just enough to be able to see to cut it.)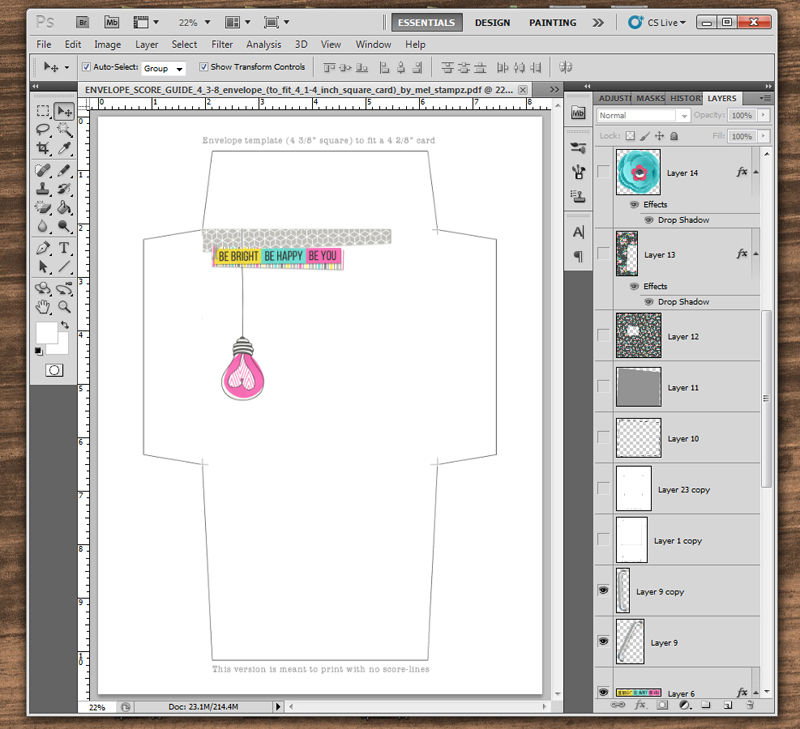 To Assemble:
Cut along the outer lines of the envelope.
Using a straight edge, or a paper scoring tool, fold in the sides.
Apply your adhesive to the flaps and adhere.

And that's it — easy as pie!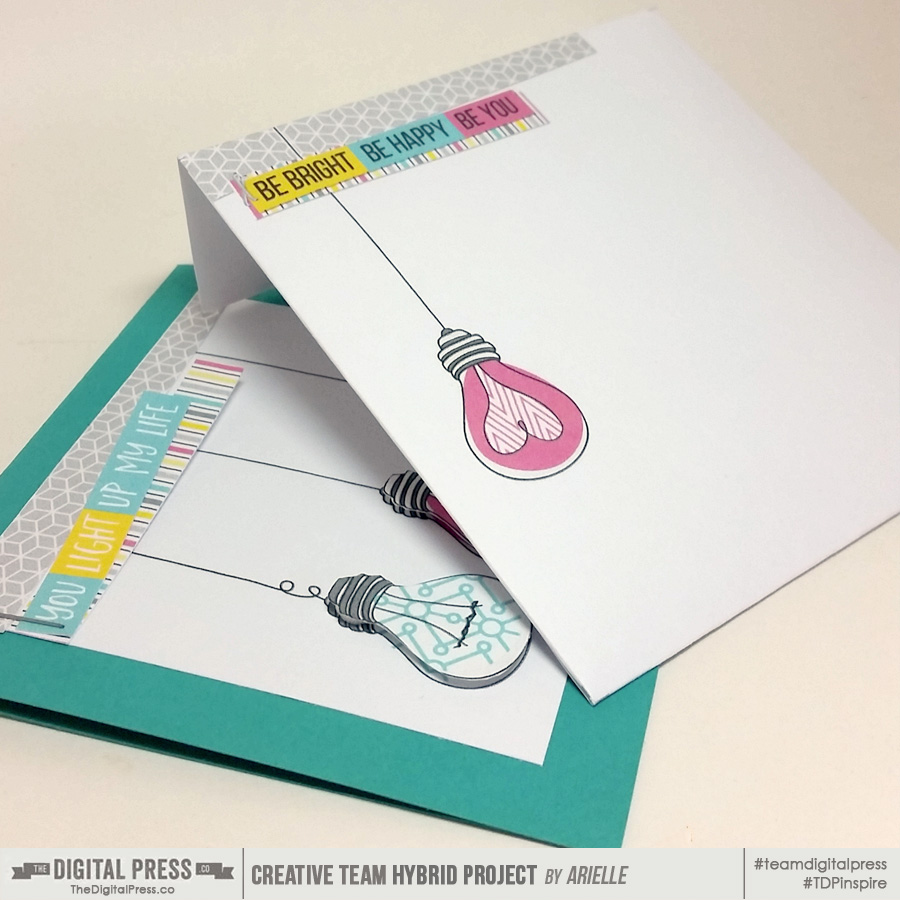 Here's a couple others I made… this one is to match a card I made last week…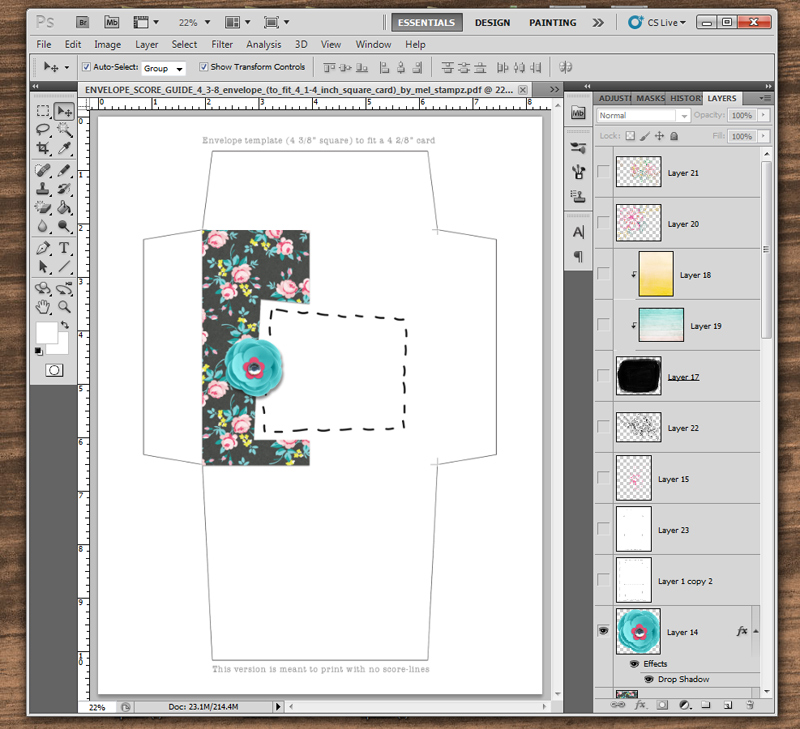 with the One Kit Two Way | Girl Power shop collab and Dashies Vol. 1 by Laura Banasiak.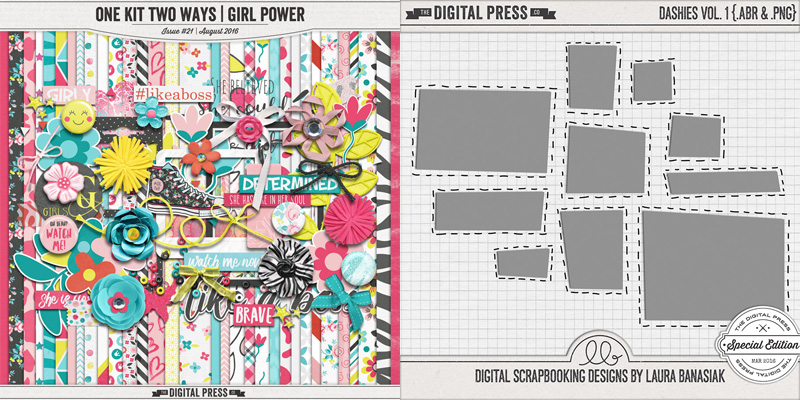 And here's a little "artsy" one…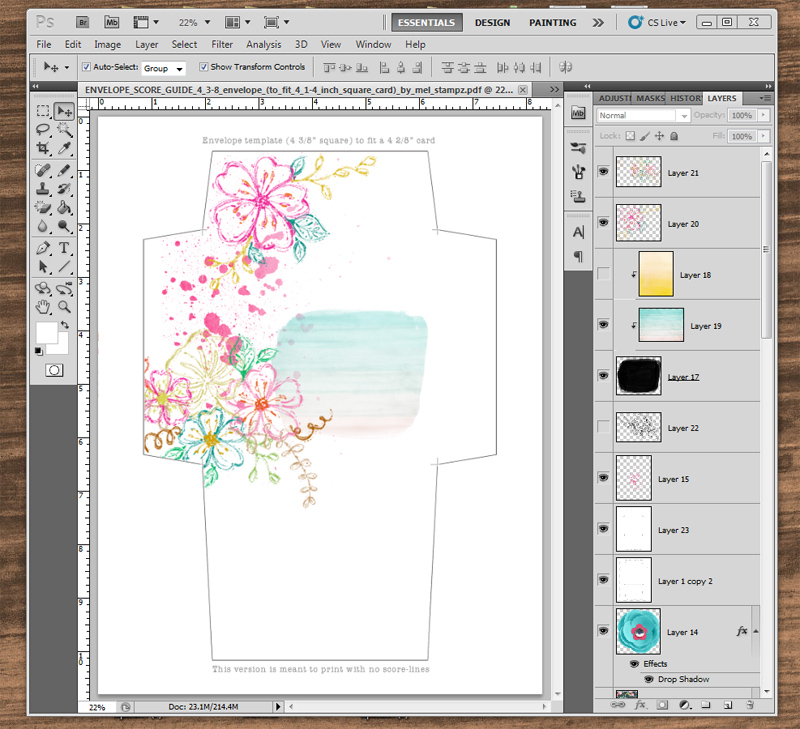 using Creashen's Flora Life No. 1 and Brushies No. 2.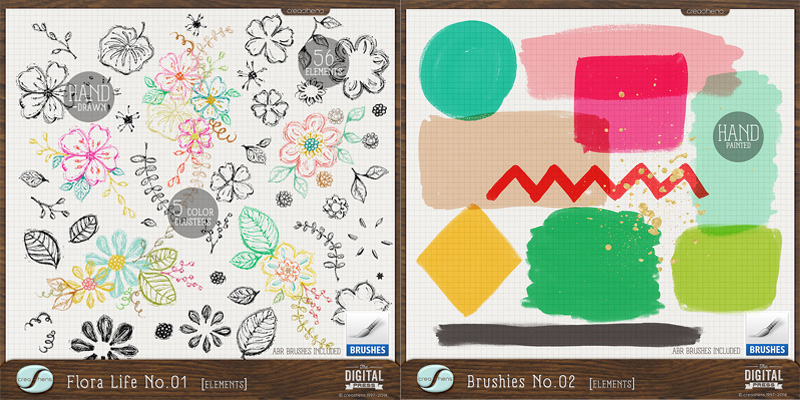 And here are the finished envelopes…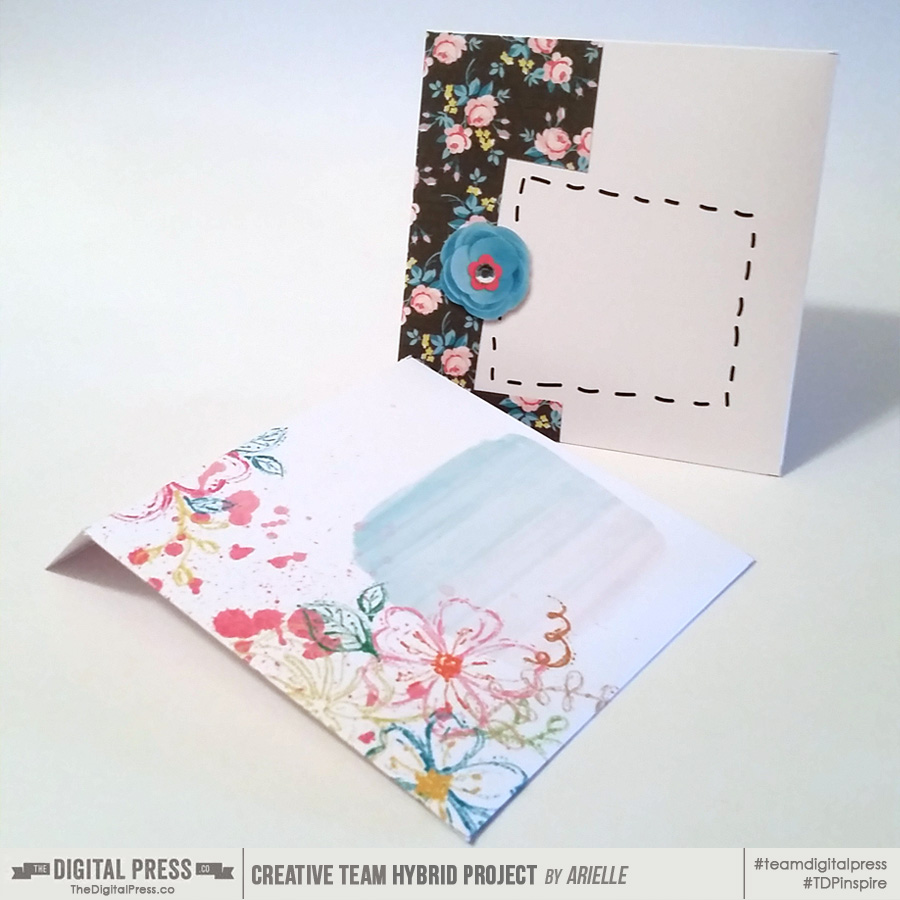 Now it's your turn, make a decorated envelope and come share your creation with us in the forum! During August 2016, you can even receive points in TDP's challenge system if you complete this project and enter it into the August 2016 Hybrid Challenge. 🙂
---

About the author  Arielle H Gordon is a wife and mom of two crazy kiddos, ages 6.5 & 8. She moved around (a lot!) before returning to settle down in her hometown of Enterprise, Alabama, to marry her sweetheart and start her family. She is an avid crafter — digital, hybrid and otherwise! She LOVES Jesus, family time, camping, gardening, reading cozy mysteries, hot tea, popcorn, and anything on BBC! This time of year, you'll find her reading like it's going out of style, going to the gym, or in the car-pick-up line!