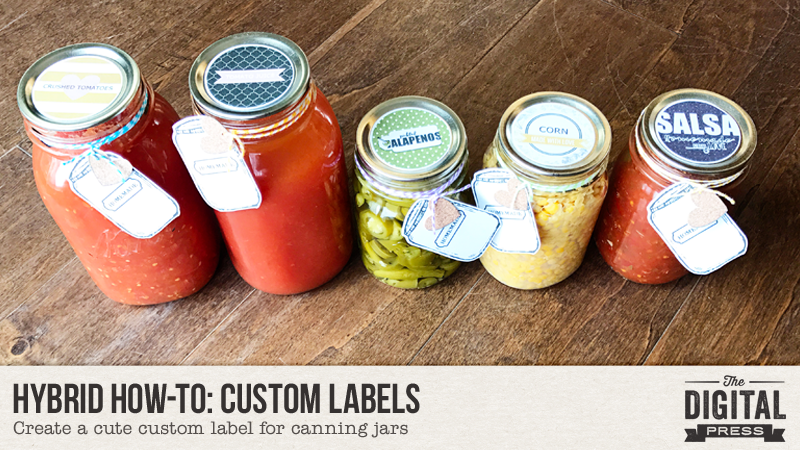 Hello everyone! Kate here, bringing you another edition of our Hybrid How-To series on The Digital Press blog!
Today I want to show you how easy it is to make custom labels for all of your jars. 🙂 August and September are canning months where I live. I mostly can tomatoes (I have 48 tomato plants this year!), but I love doing relishes and pickled vegetables as well. It really helps stretch the budget for our big family.
Supplies
digital scrapbooking kit of your choice (I used Homemade by Anita Designs)
cardstock OR printable sticker paper
cutting machine or scissors
hot glue (if not using printable sticker paper)
Instructions
First, you'll design your labels in a photo-editing program like Photoshop (PS) or Photoshop Elements (PSE). For regular-mouth jars, start with a 2″ circle as a template. If you're just doing the labels (not the extra decorative tags), I recommend sticker paper. It's so easy to copy the design for however many jars you have and fill the page with your labels, with no other adhesive necessary.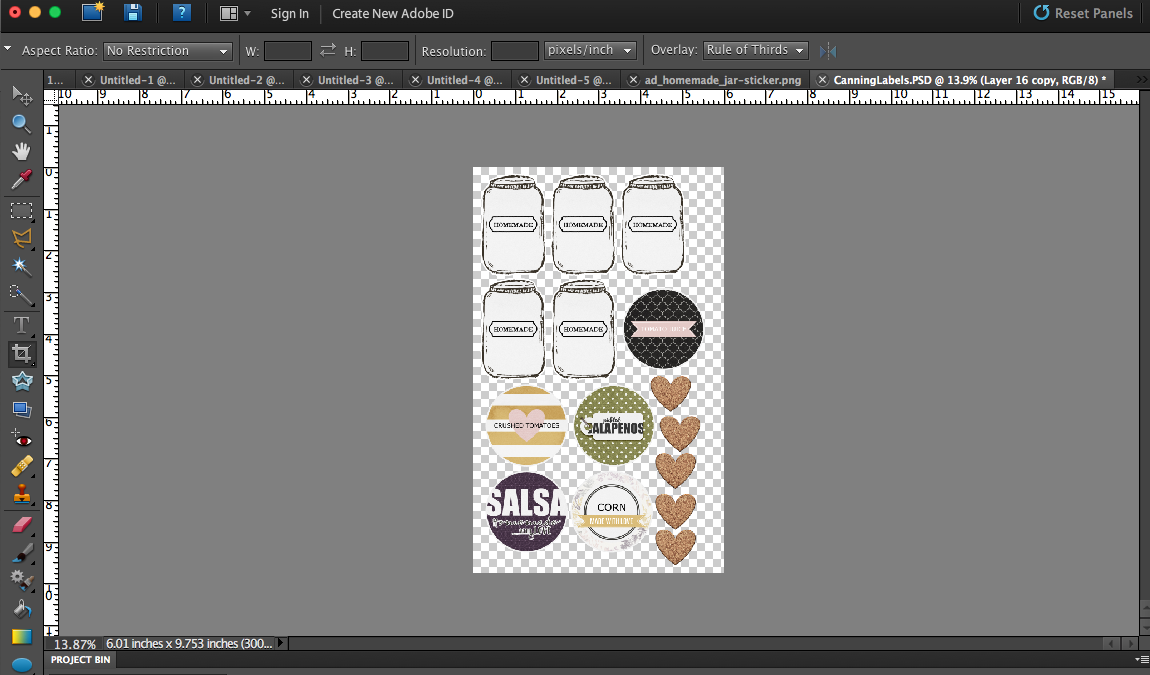 Next, you'll print and cut your labels…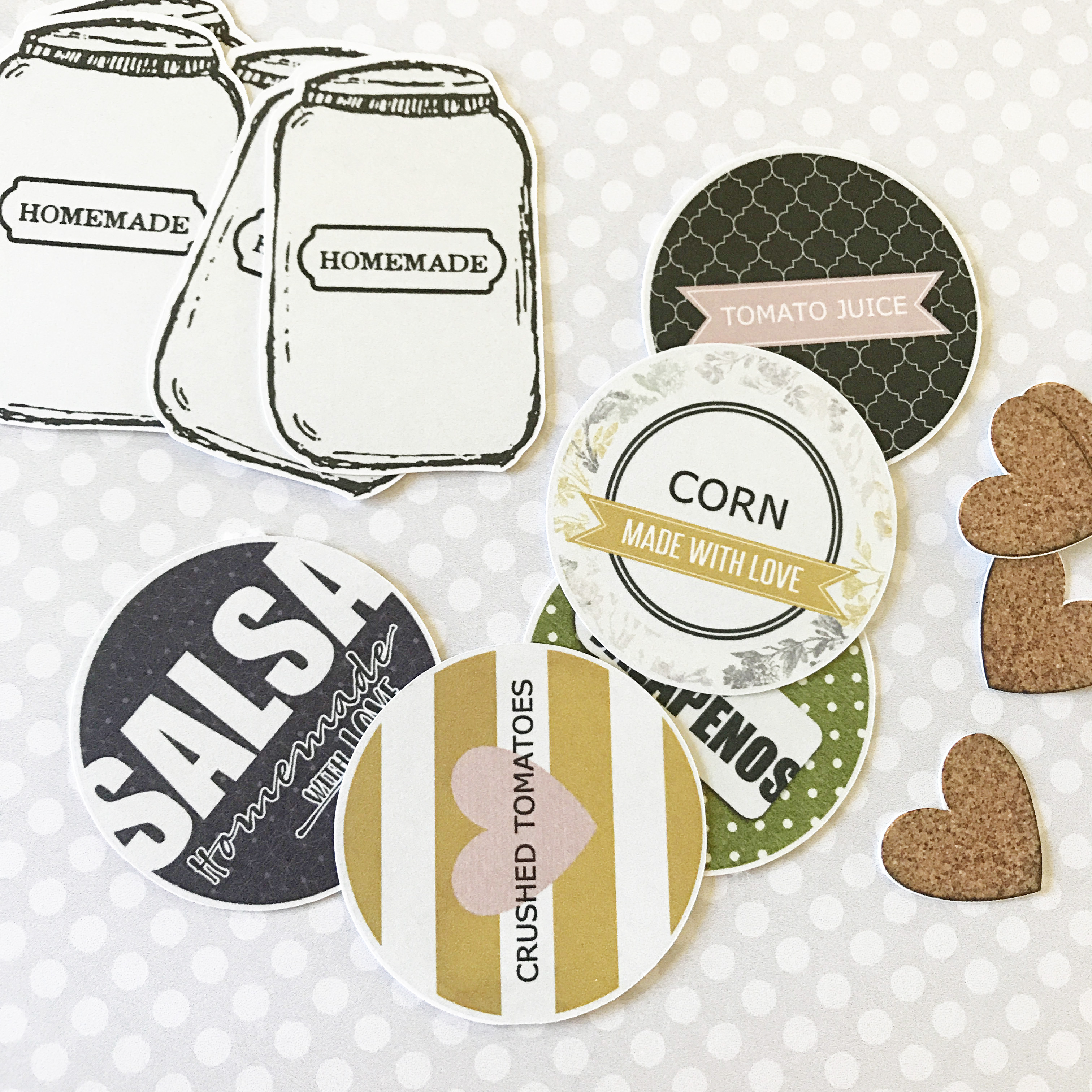 After that, you simply need to adhere the labels to your jars (and/or create hang-tags to tie onto jars with string, etc.). If you're not using sticker paper — I have found hot glue to be the best choice for adhering the labels straight to the lid.
Here's a look at a finished batch of my jars with labels…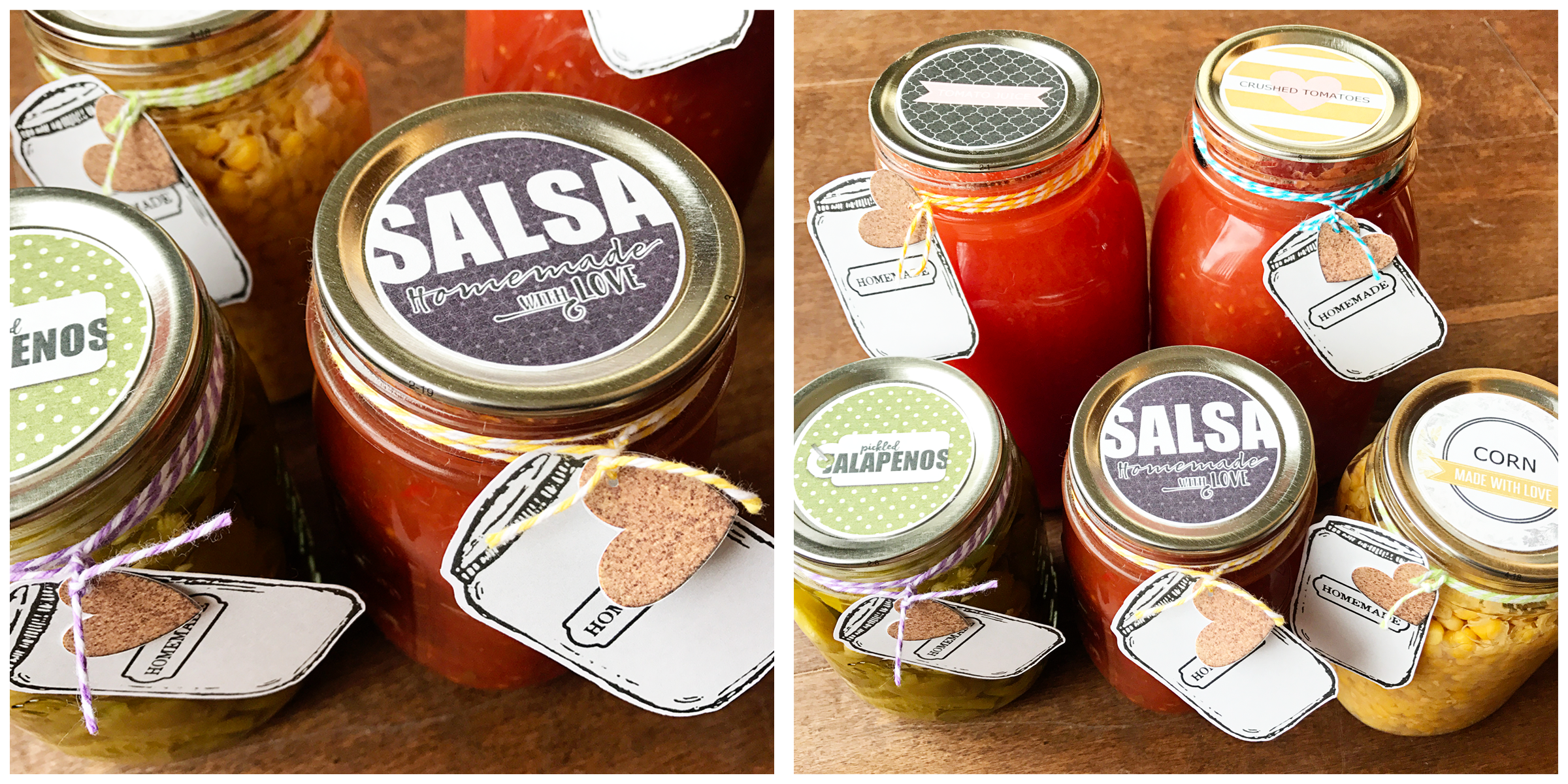 Aren't those cute? And so easy!
I hope you'll give these a try! If you're interested in earning points in The Digital Press's challenge system (good toward earning everything from discounts to free kits!)… come to the forum and jump into this month's hybrid challenge!
---

 About the Author  Kate is on the hybrid team here at The Digital Press. She lives on the Utah/Colorado border with her husband, 5 kids, 10 chickens, and a dog named Gracie. She's a city-born girl who found she's really a country girl at heart. She can be found outside, barefoot, and probably in her garden.