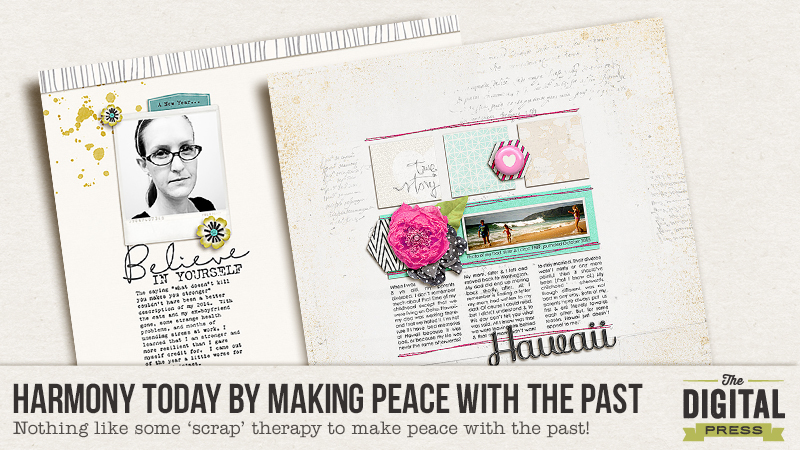 I have been taking this class that is all about journaling and finding your voice. I went into it not thinking that I needed 'help' with my journaling but now that I'm halfway through, I love that I am digging deep and telling stories that have hardly been told before. That's why we scrapbook right? So that our children/friends/family/whom ever you do it for has a legacy of your life! Through my class, I've done a number of pages JUST ABOUT ME! I know right? Not a single picture of my kids or dog! LOL! I have discovered that although the many stories of our children or the minutiae of our days are absolutely noteworthy- my story is just as important to pass down. One of my stories that I have yet to tell my kids- mostly because they are young and have not really asked- is about my parents' divorce. I am fortunate that theirs wasn't nasty or any worse than a typical separation. Yet, I have vivid memories of when it all went down. While making a layout and finding my words to talk about that time in my childhood really helped me today. I have no way to really explain it, except that it just 'felt' good to say it. Even if no one reads it or just my kids when they are a bit bigger, it made me feel better and that folks is what really matters! Happy mommy= happy life! 😉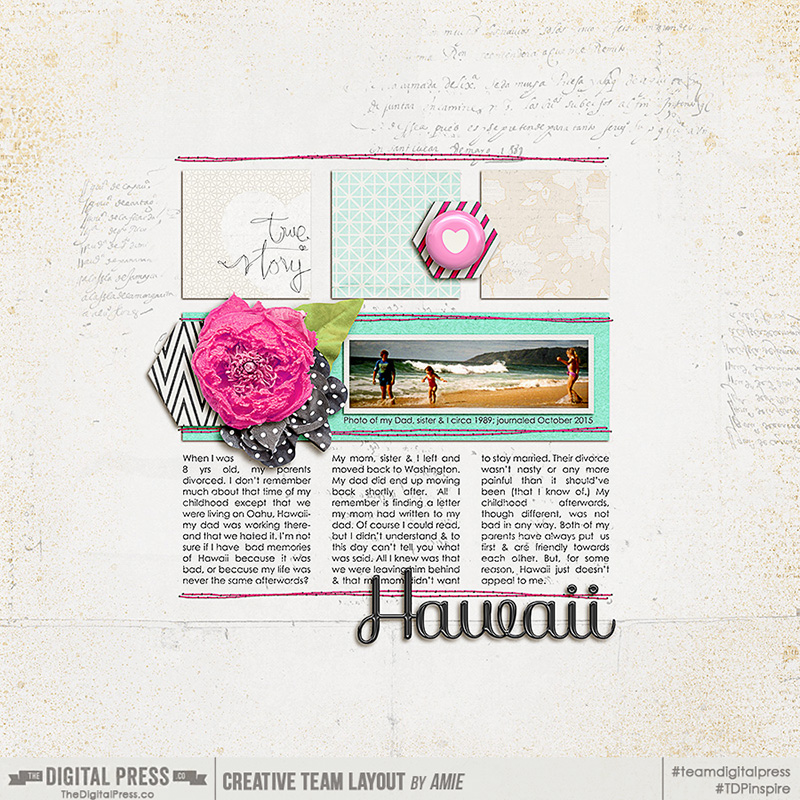 In Kacy's layout- she talks about learning from her past & realizing how strong (and awesome btw) she is!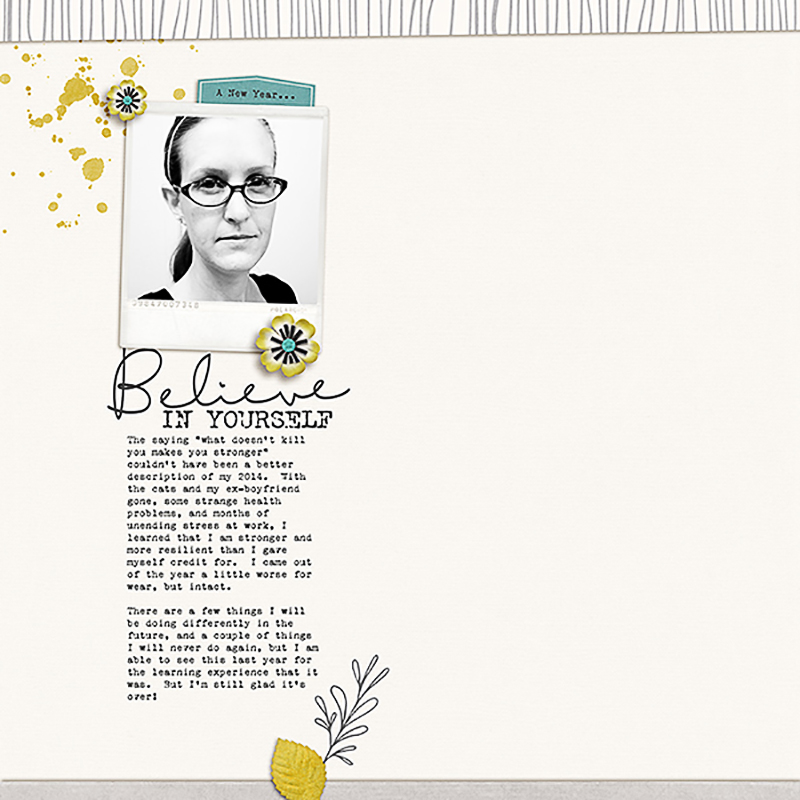 Alrighty- my CHALLENGE to you is to DIG DEEP! Even if your story is different than mine- we all have had hard times in the past and scrapping a layout just might bring you some peace today! If your stories are too personal for the interwebs- there are some great ways to still 'get it all out' without the entire world able to read it. A few ideas are- blurring your journaling, using tiny or a scripty font, or masking it into the background. Either way, please share with me over in our forums HERE!.
---

About the Author: Amie is a craft loving, dental hygienist in WA state who loves her husband, two kids (ages 7 & 4), English Bulldog, coffee, baking cupcakes, daffodils, glitter & sprinkles, reading a good book and lip gloss- not necessarily in that order.