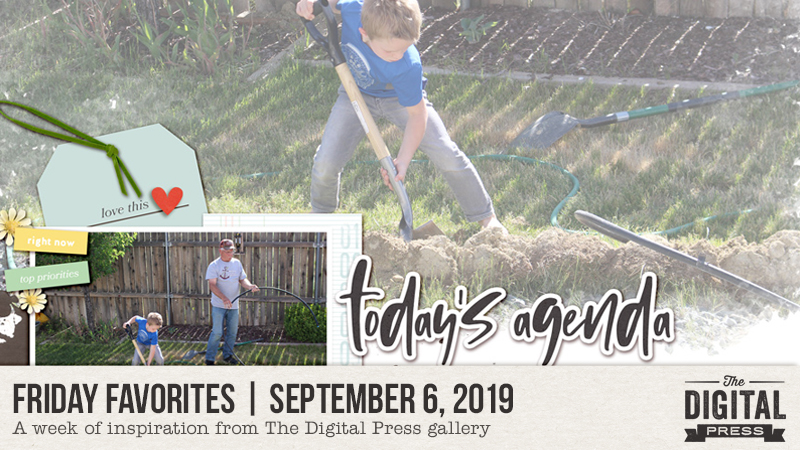 Hello, and welcome to our newest Friday blog feature here at The Digital Press. I'm excited to bring you the first post in our newly-ravamped Friday Favorites series, where we will be sharing some creative inspiration from our amazing community members here at TDP every Friday!
Here's a look at a few of the newest gems I found in TDP's gallery this past week (each page is linked to the gallery so you can leave the original artists some love)…
First up is this fantastic layout by Mother Bear. I just love the clustering on this page — all those tiny little elements, so carefully layered together. The flow of the page is great, too, with that simple red tag at the top starting your journey and pointing the way to the fun photos. Did you notice how the color palette for the layout mimics the colors in the photo?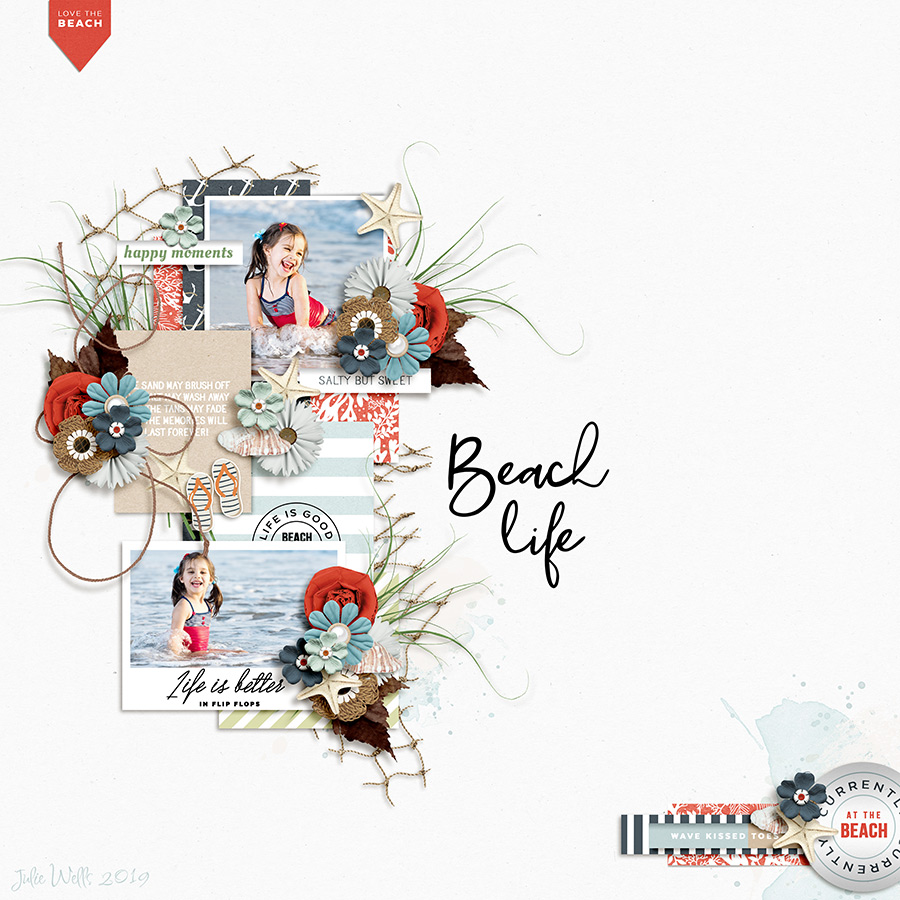 Next up is another beachy layout I chose from Anne PC (it's the end of winter in Australia, so I'll take all the warmth and sunshine I can get!) — and what caught my eye here was the mix of shapes. The circular photo layered on top of the patterned paper grid design is a great idea that I might have to steal on one of my future layouts! The summer tag also adds a nice pop of color against the predominantly blue and white page.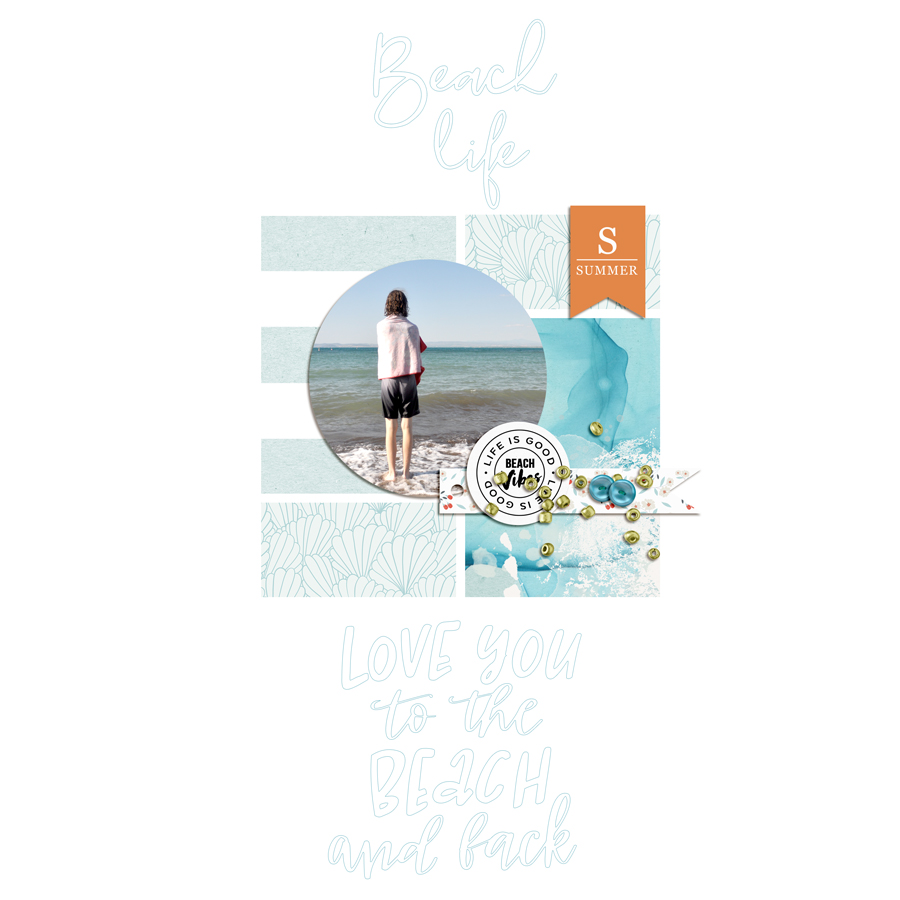 I also loved this page from ElaineU. Back-to-school pages are big in the gallery right now… but how about an end of year layout? Look at that smile! Quick pages can be great ways to catch up on your memory-keeping. Add a great photo (the choice of black and white photo was brilliant here) along with some journaling, and you're good to go.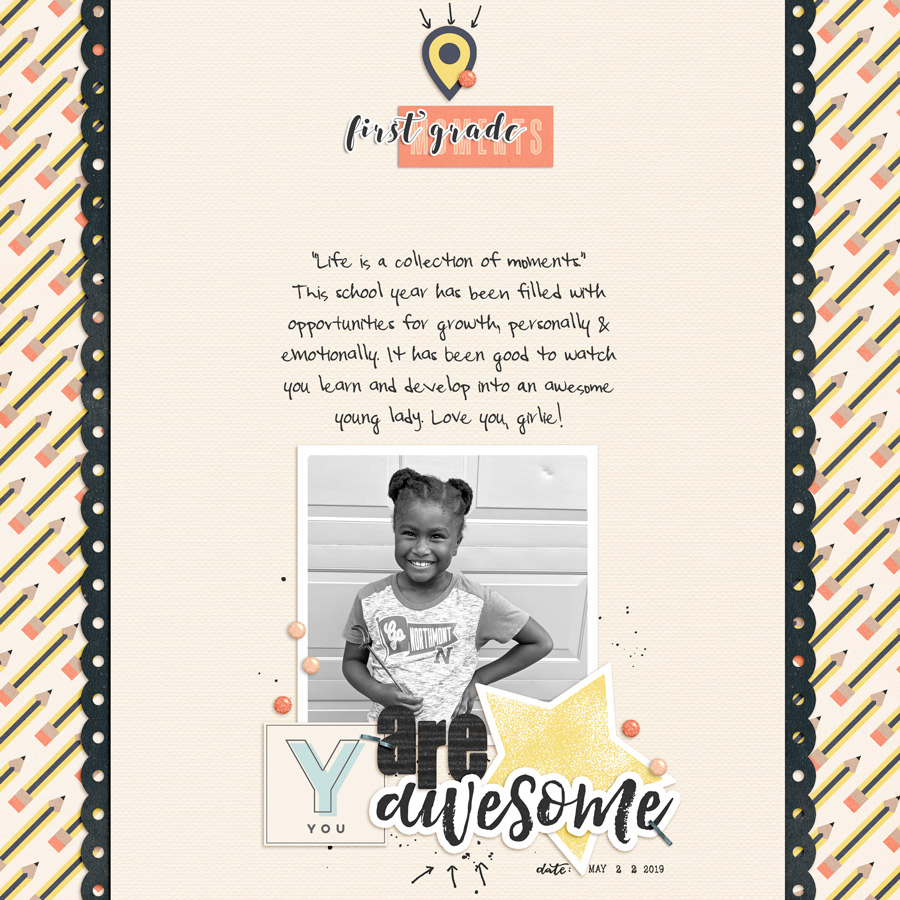 While browsing the gallery and admiring all the gorgeous eye-candy, I also found a few older "throwback" layouts in the gallery to share with you today, as well…
First, this simply yet lovely page by sylvia. I love the clean lines of this layout, and the pinks against the grey create a softness. A few dimensional elements just add that special 'something' to the page.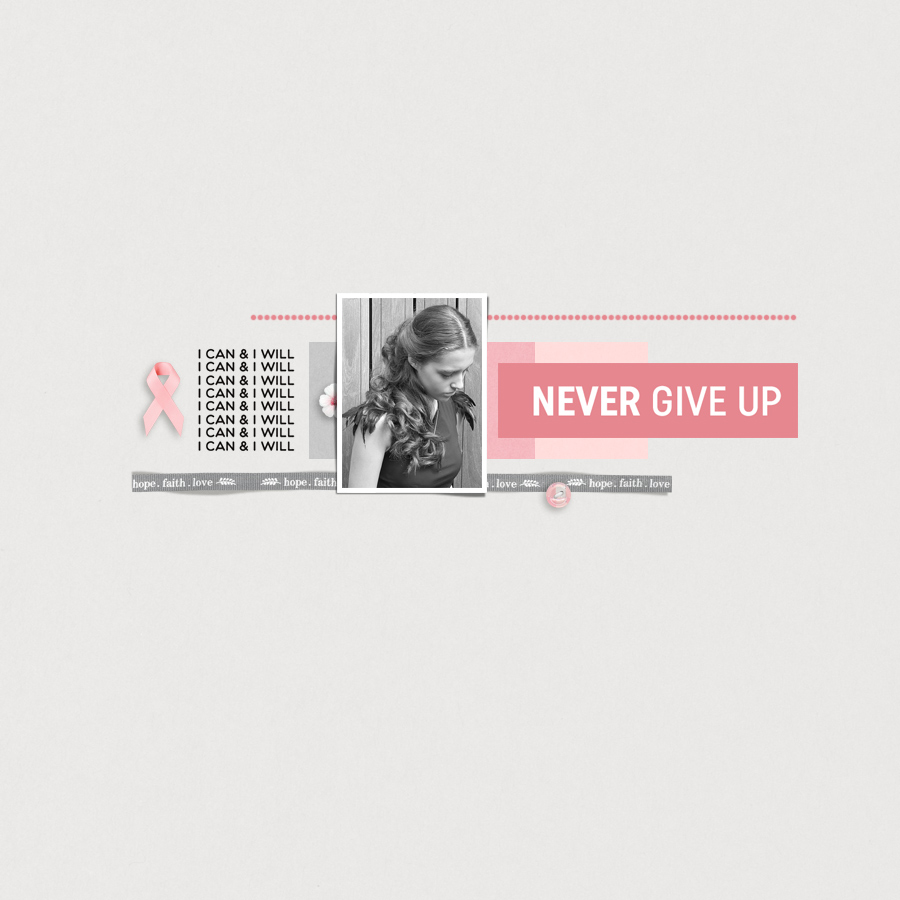 This next page by Margie just drew me in right away… not only for the adorable photo (oh my, cleaning that face would have been fun!), but also for the layers of brushes and stamps. Like the other page above, just a few elements is all it needs.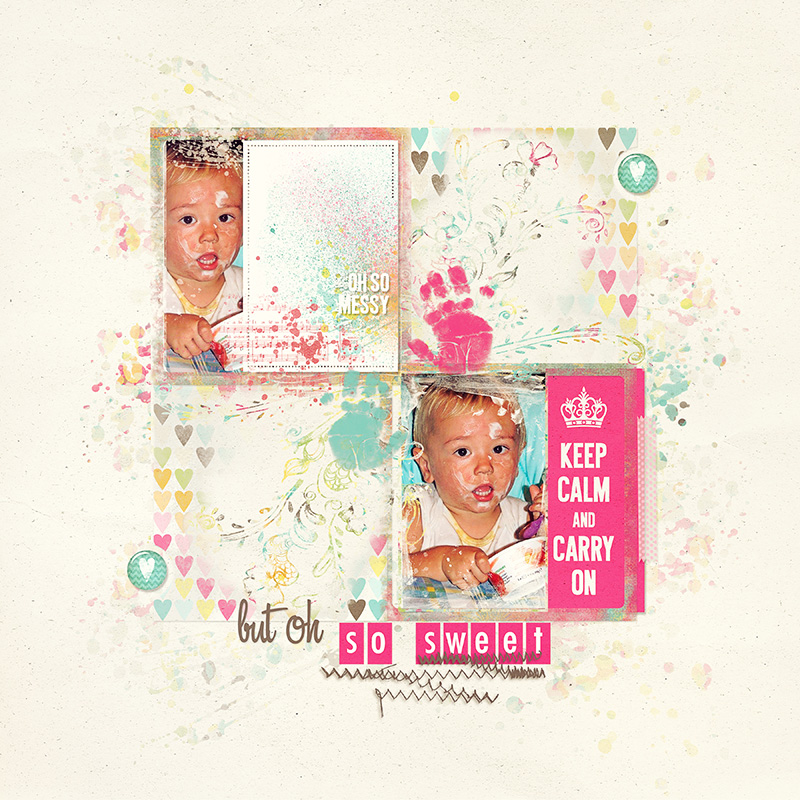 My final page to share with you today is this one by knclark of Papa's little barefoot helper. I really like the larger, slightly blended photo that highlights the young man's efforts. The paint splatters remind me of mud, too.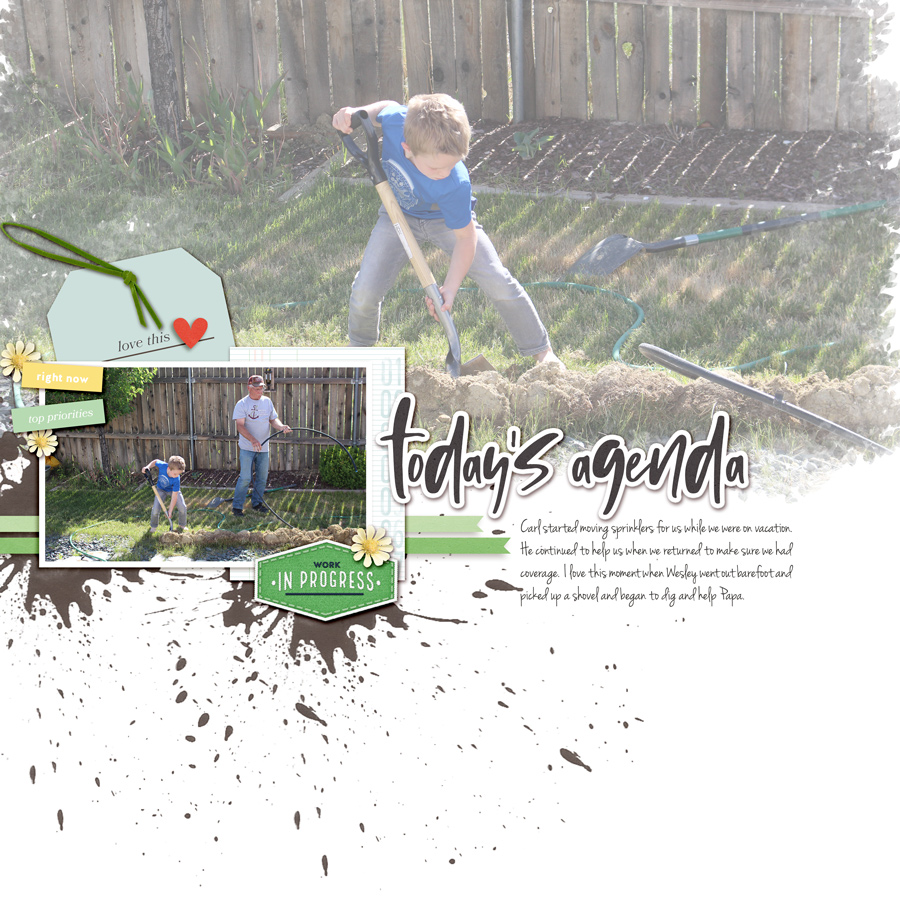 I hope you've enjoyed the first installment of our newly-revamped Friday Favorites series today! I had so much fun looking through the pages of inspiration that can be found in the gallery here at The Digital Press. Whether I'm in a scrapping rut and looking for ideas, or I just want to see what everyone's been up to… the gallery is always a great place to look around.
Meanwhile, if you're looking for even more scrappy inspiration… check out this weekend's New Release products, as well… and then get creative, add your projects to the gallery, and perhaps you will be featured here in a future Friday Favorites post!
---

About the Author Kat Hansen is a creative team member here at The Digital Press. A HR Manager in the real estate industry by day, she loves the opportunity to spend a few hours each evening being creative. Vacation memories feature pretty heavily in Kat's scrapbooking pages, as well as her health and fitness journey. Kat has quite the sense of humor (she "blames" her father for this), which she incorporates into her journaling and memory-keeping.