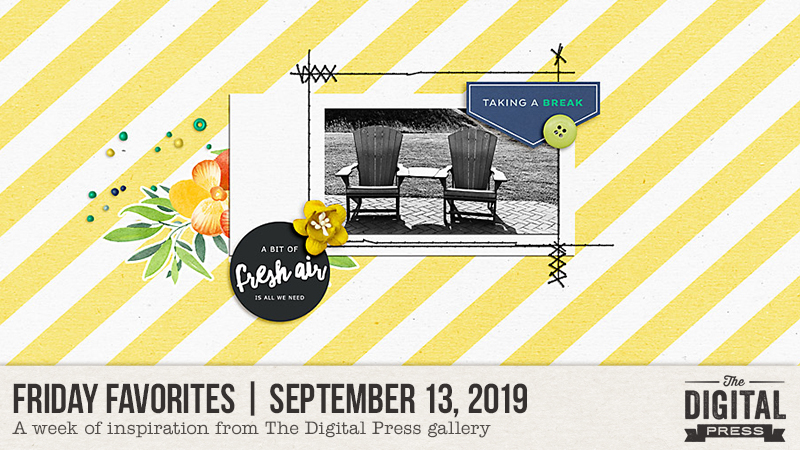 Hello, and welcome to another edition of our Friday Favorites series here on The Digital Press blog! Today we've got some really fantastic creative inspiration to share with you, straight from our crafty and amazing community members here at TDP.
Here's a look at a few of the newest layouts I found in TDP's gallery this past week (they're linked up to the original posts in the TDP gallery, so you can click through and leave them some LOVE!)…
First up is this gorgeous page by Chili. I was immediately drawn to the bright colors and patterns. The picture still stands out beautifully and is really balanced with the embellishments… and that red lip color is to-die-for!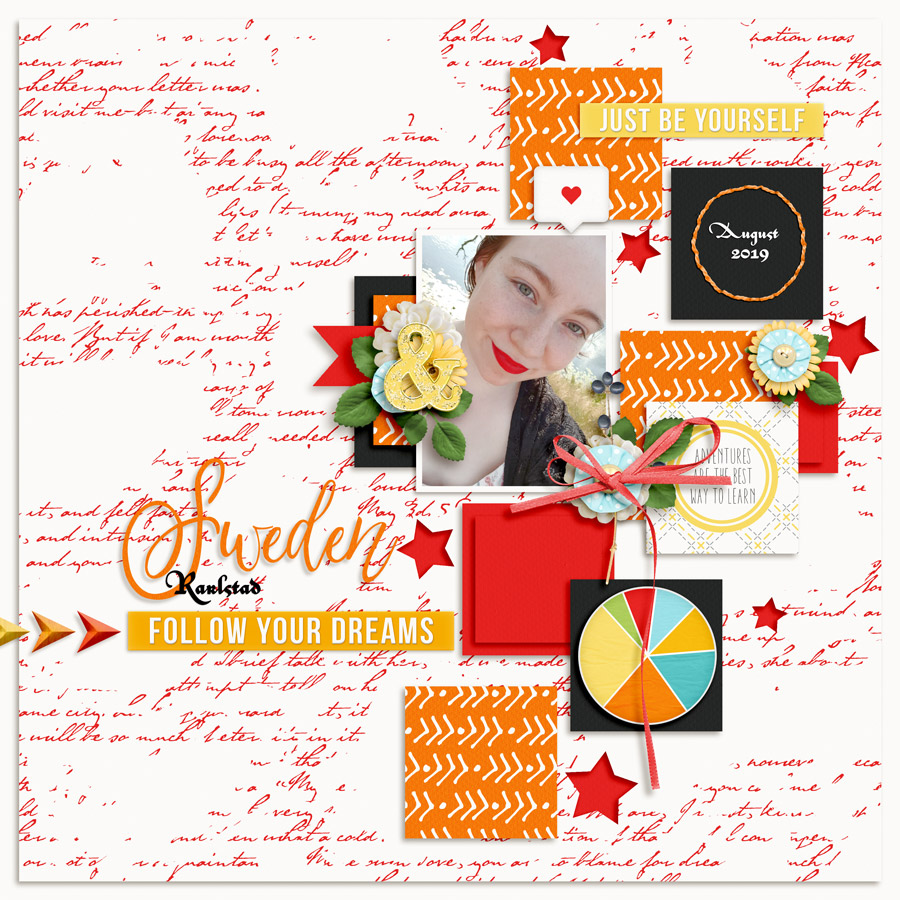 Next up is this perfectly summery and sunshiney layout by Jaye. I love the black and white photo with the colorful embellishments. And who doesn't need a reminder to take a break, relax, and get some fresh air?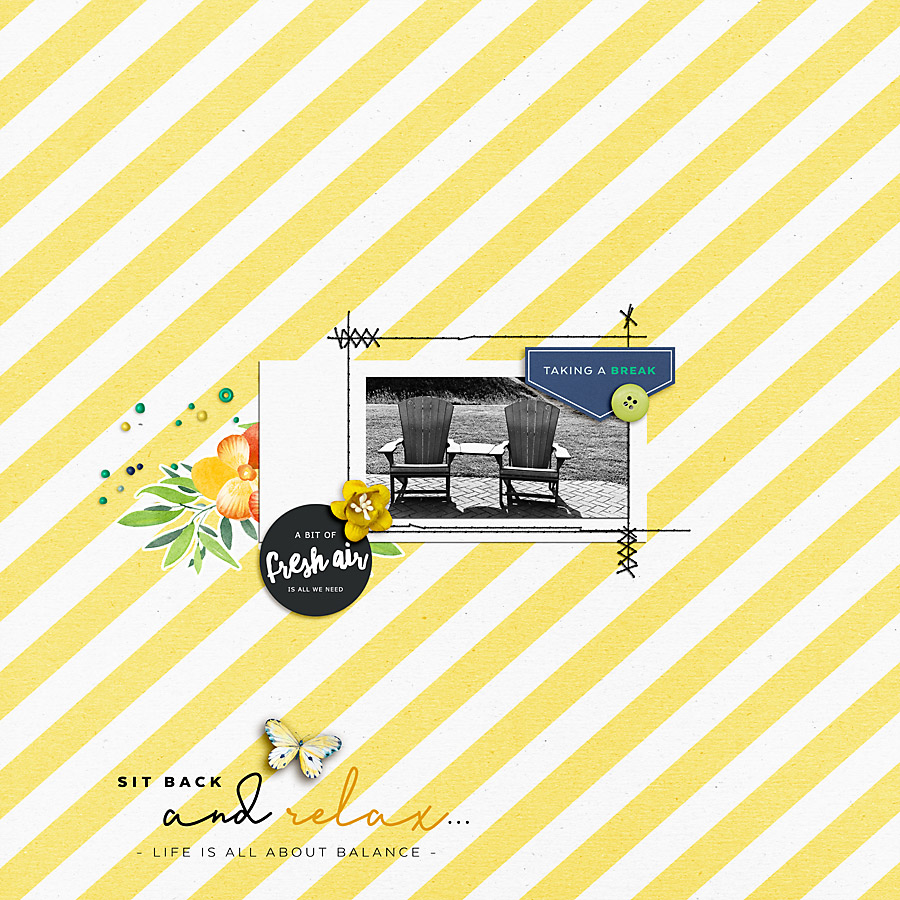 Check out this next layout by one of our very own TDP designers — Joyce Paul. It's a beautiful tribute page. I love the flower stamps with pops of pink flowers and that black and white photo with the ornate frame…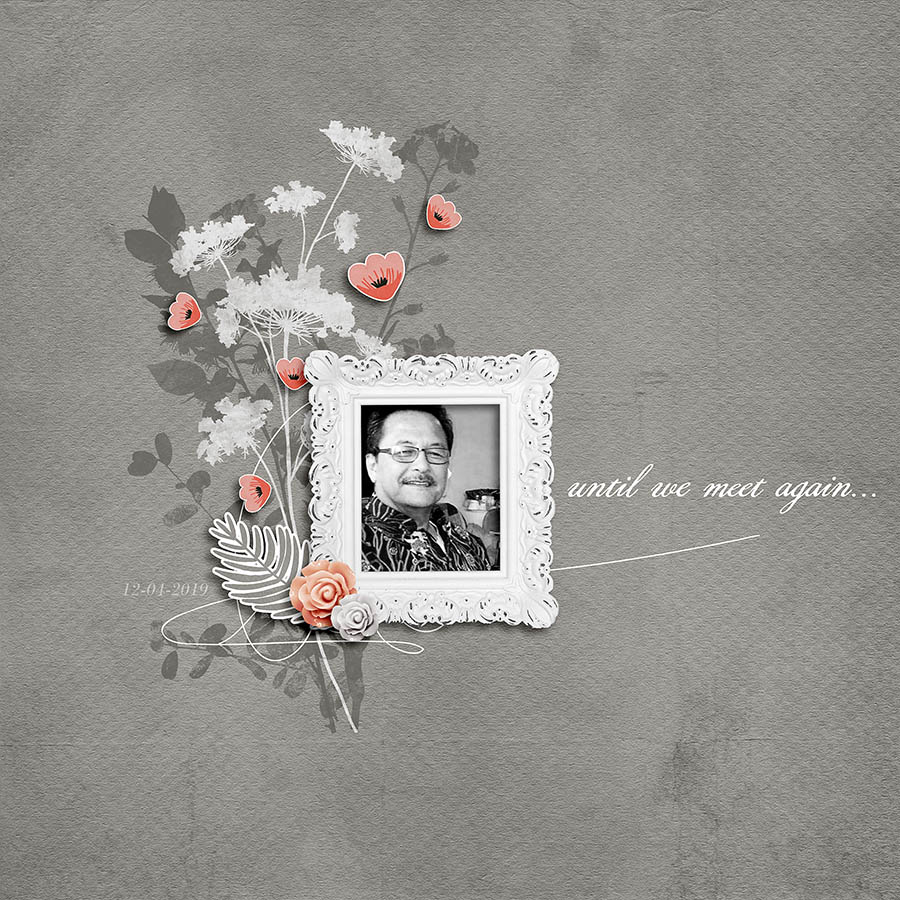 I also found some "oldies-but-goodies" in the gallery while searching around and admiring all of the gorgeous eye-candy, so I've included a few throwback layouts here today, as well…
First, I'm a sucker for clean lines and geometric shapes… so I really love this layout by Laurie…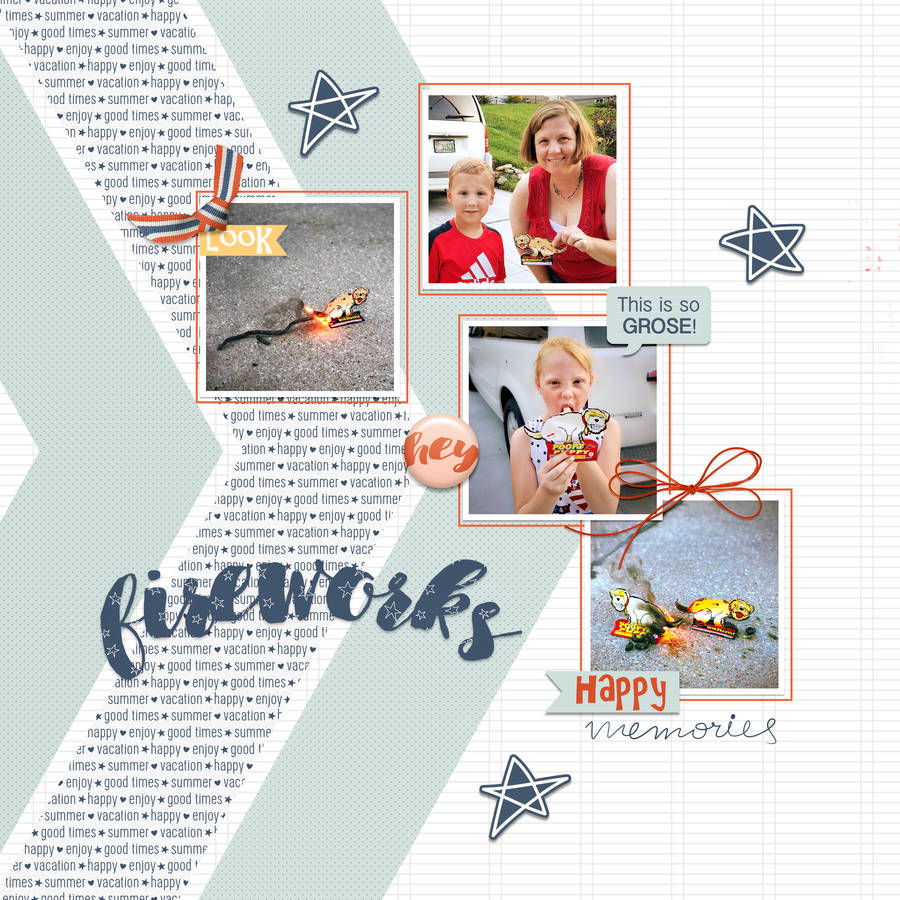 In addition to loving clean lines & geometric shapes, I big-puffy-heart LOVE white space on layouts! Or, in this case… black space. 🙂 Check out this one by rchansen…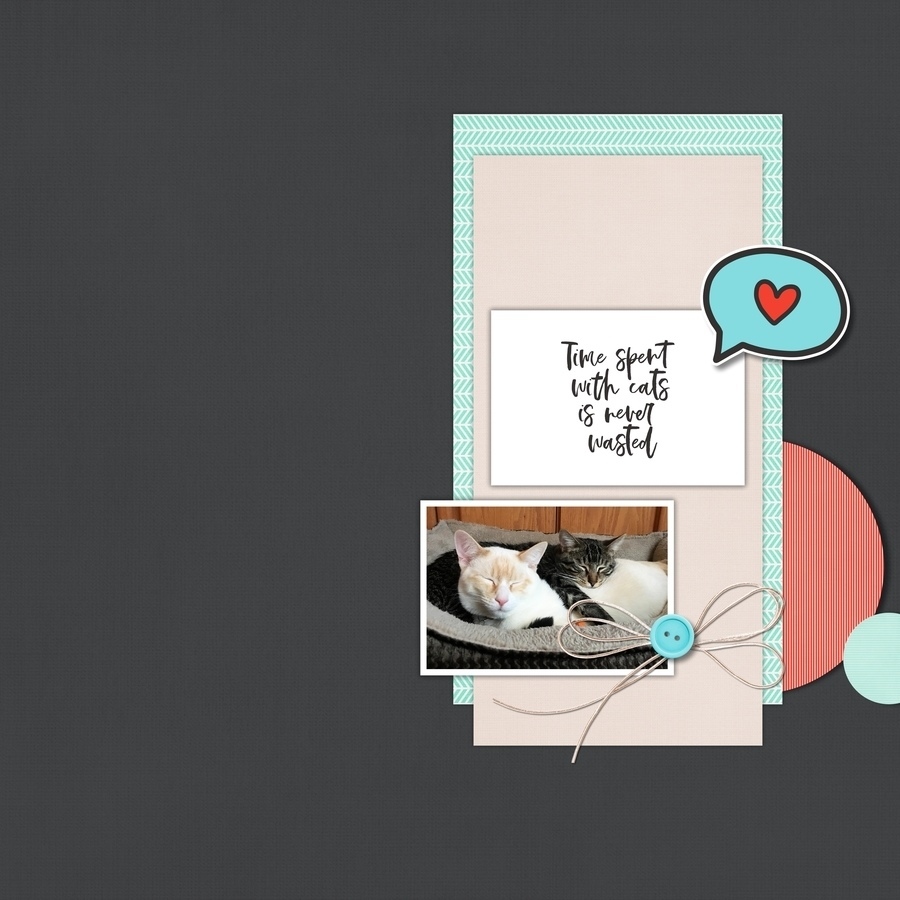 And last but certainly not least, there is also this gorgeous layout by GlazeFamily3. To be honest, I've fan-girled over her layouts for a long time. Her page designs are stunning and this layout with the black & white photos and soft pastel paper strips…  :::sigh:::  …it's beautiful!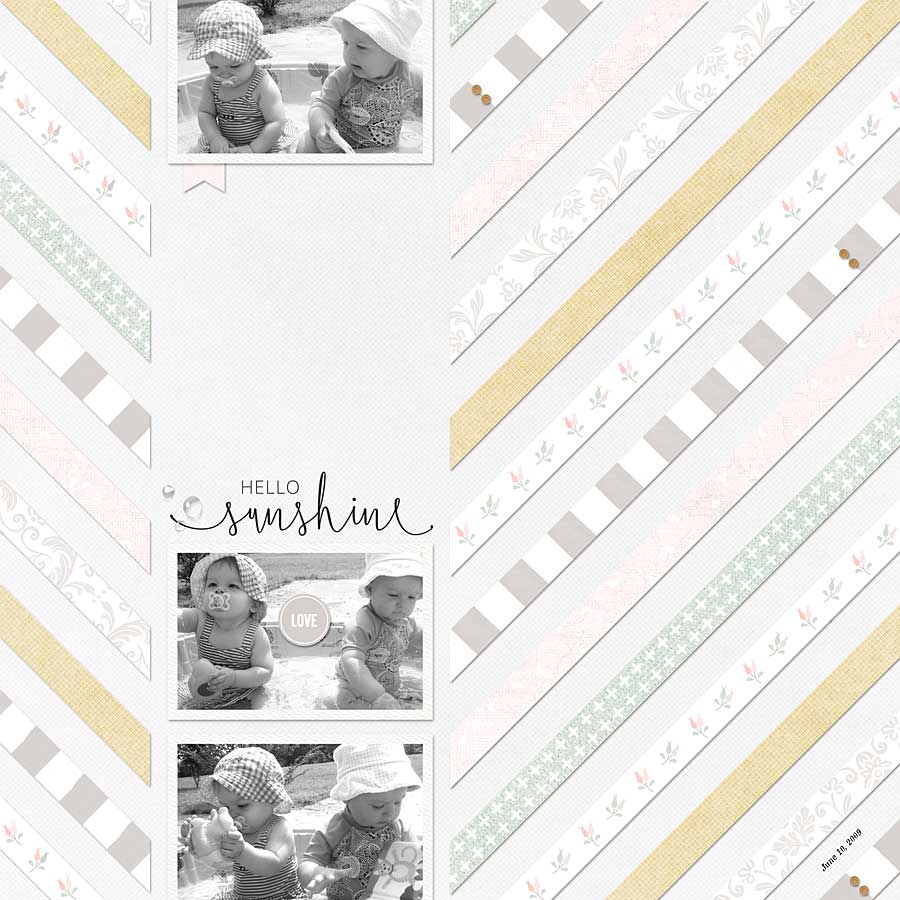 It's always so much fun to browse through all of the beautiful inspiration that can be found in the gallery here at The Digital Press. When I'm in a scrapbooking rut, it always helps me to get me in a creative, scrappy mood!
Be sure to check out the gallery, and then head over to the shop to check out this weekend's newest product releases so you can grab some new scrappy goodies and then post your resulting projects in the gallery! We love seeing what you create with The Digital Press goodies, and you might be featured in a future edition of this Friday Favorites series here on the blog!
---

About the Author  Ashley is a member of The Digital Press creative team. She lives in Utah with her husband, 2 young boys, and 1 lazy (but lovable) pup. She works full-time at a busy medical clinic. She has been scrapbooking since childhood… scrapbooking digitally for 10 years… and most recently (& obsessively) app-scrapping on her phone.