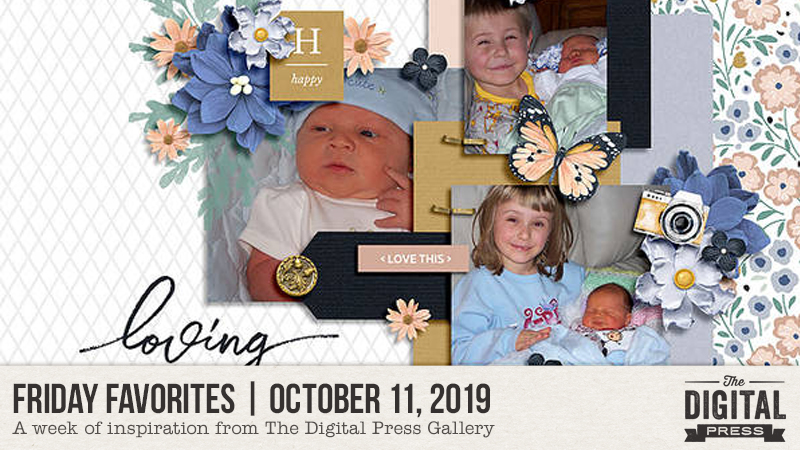 Hello, and welcome to another edition of our Friday Favorites series on The Digital Press blog! I'm excited to bring you yet another post in our newly-revamped Friday Favorites series, where every week we share some of the best creative inspiration we find in the gallery from our amazing community members here at TDP!
Here's a look at a few of the newest layouts I love from TDP's gallery this past week (they're linked up to the original posts in the TDP gallery, so you can click through and leave them some LOVE!)…
First up is this sweet page by southernmother.  How gorgeous is this page! I absolutely love the color scheme and those amazing patterns. Her photos are just the sweetest and the little clusters around the photos are so beautifully done! Lovely use of the word bits and title work as well!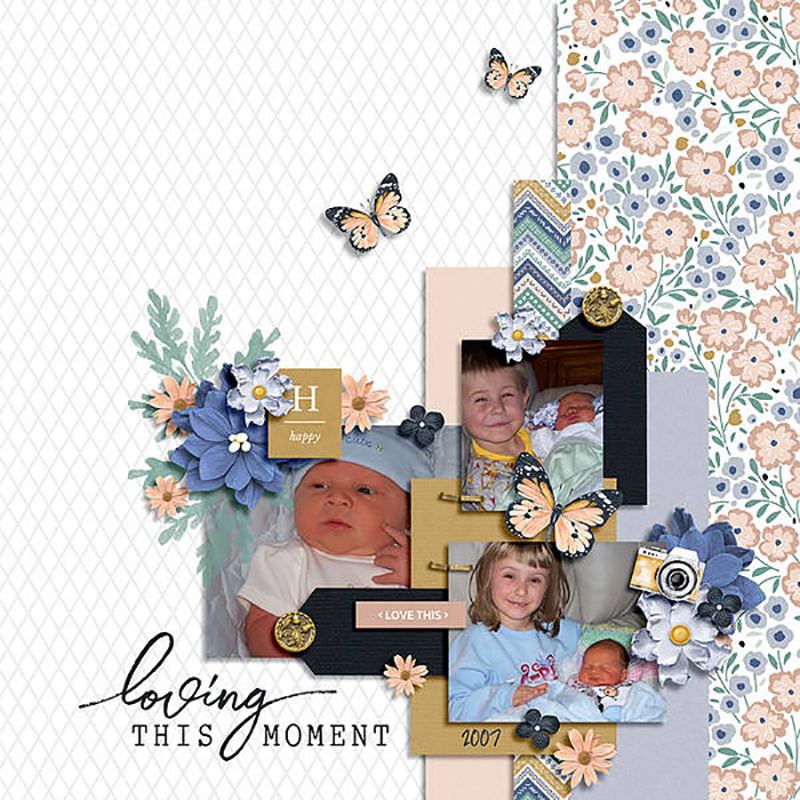 Next is this beautiful photoless page by HappyMamacita! I am such a fan of photoless pages but never feel like I can pull it off well. This page is just stunning. I love the patterned hearts and the sweet simple embellishments and word bits added to them. The scatter and coffee stains are absolutely perfect touches!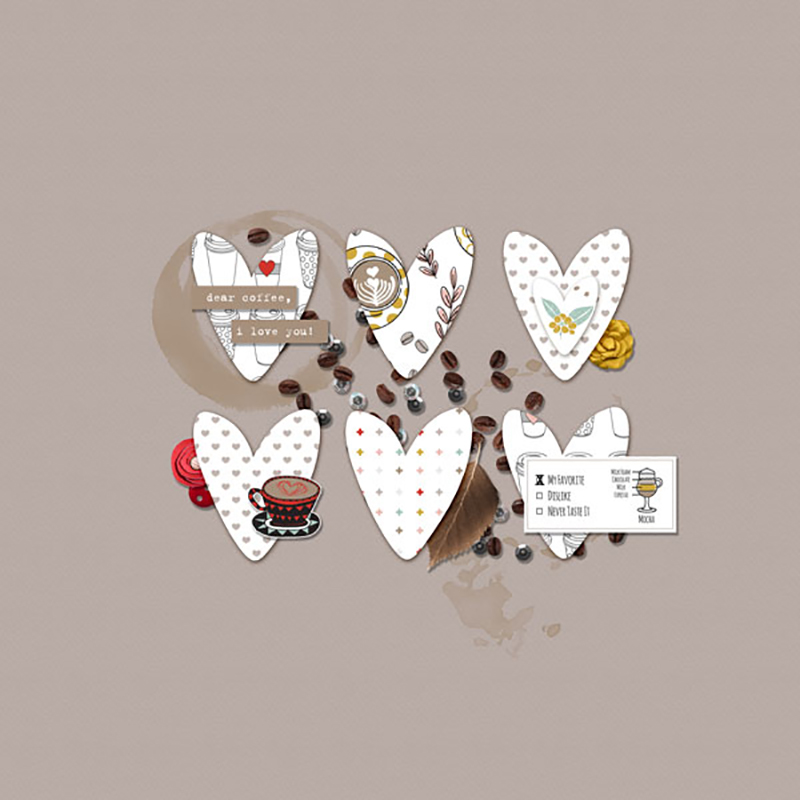 I love the beautiful fall photos in this layout by lady22! That photo is just so beautiful! I love the way she has set if off with the neutral paper on top of the gorgeous pattern! The tiny flowers and perfectly places word art pieces are stunning. The camera element and cameraman stamp are just the right touches. Wonderful layout and precious memory!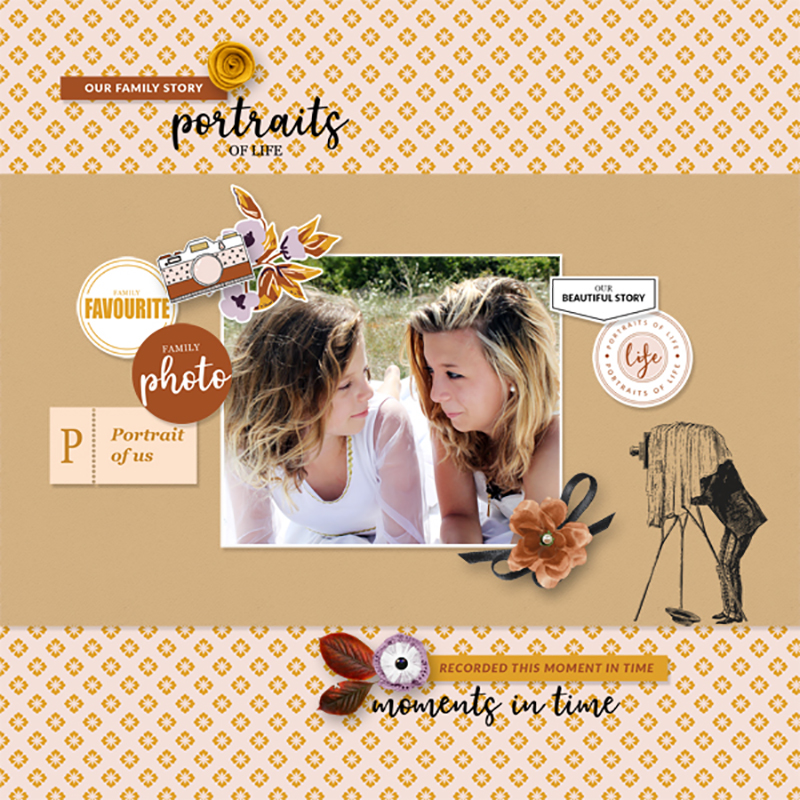 While browsing around the gallery, I also found some "oldies but goodies" that I thought I would share with you! So, here are some throwbacks from our amazing gallery!
How beautiful is this page by chigirl?! The peach and orange tones are absolutely lovely!! I really adore how she included the pops of green and blue as well. I love the placement of the photo to the side and her lovely cluster of flowers and elements. The use of the frame is so creative! This is just a gorgeous page!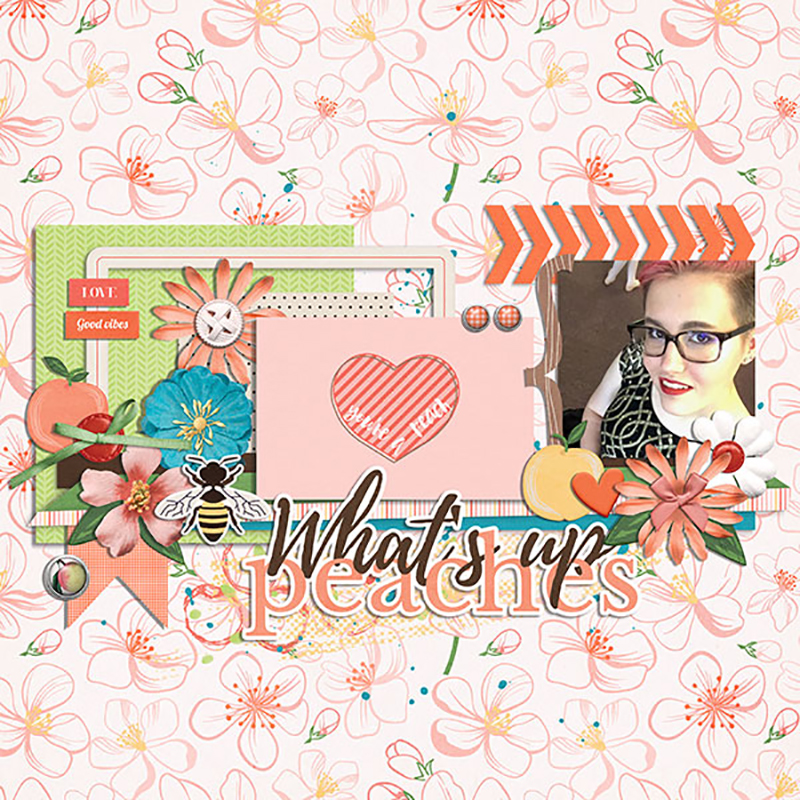 Then I found this lovely page by elainem! I am in love with that split background design. Those two patterns look fantastic together! The photos are just the cutest and I really like how she used the other patterns and the scatter behind the photos to really set them off. Such a beautifully done layout!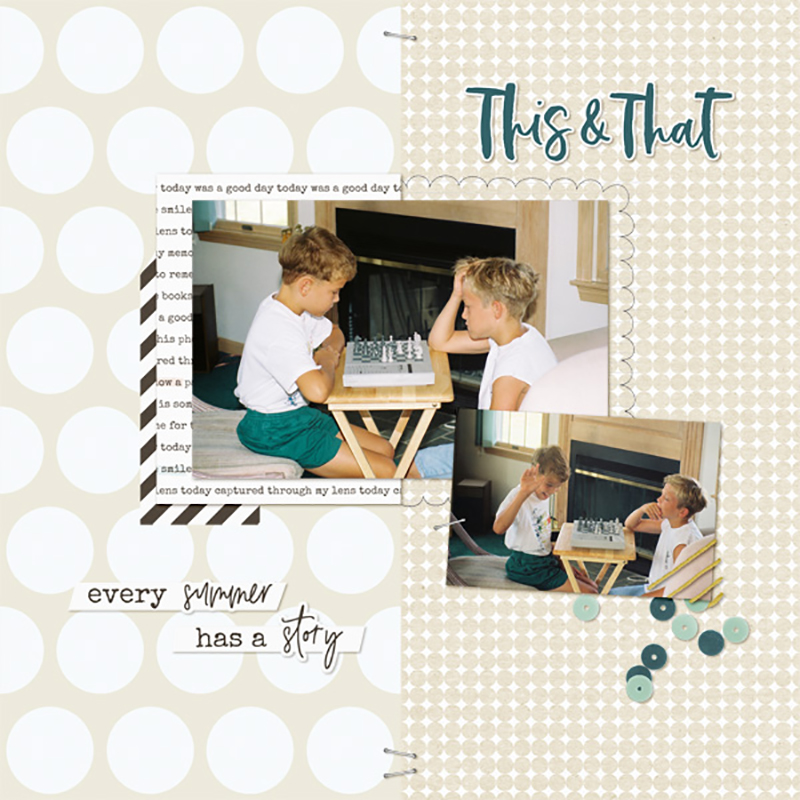 I also found this stunning page by Margje! Her blending work is totally fabulous! I love how the photo, frame, and paints all blend together so perfectly! Fantastic work with the stamps and doodles as well! I adore that title work, too!!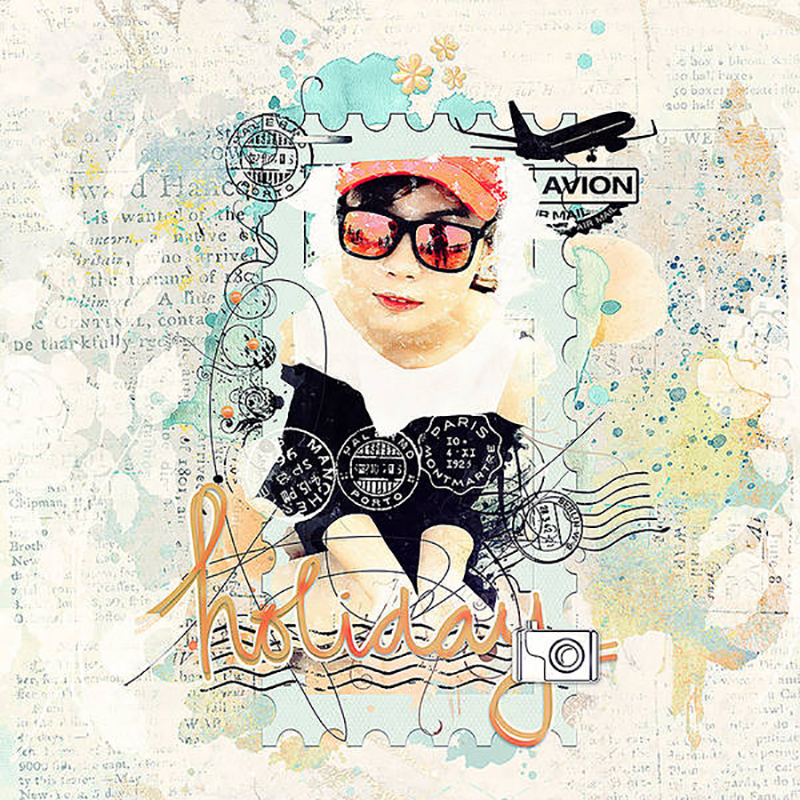 I hope you've enjoyed this installment of our newly-revamped Friday Favorites series today! I had so much fun looking through the pages of inspiration that can be found in the gallery here at The Digital Press. I always feel like my creativity soars after browsing through all the amazing layouts!
Meanwhile, if you're looking for even more scrappy inspiration… check out this weekend's New Release products, as well… and then get creative, add your projects to the gallery, and perhaps you will be featured here in a future Friday Favorites post!
---

About the Author  Jan is a high school teacher, wife, mom, and grandma who spends most every little bit of free time she gets documenting her family's memories through digital scrapbooking. She is a summertime sunshine and beach lover who gets her energy from being outdoors. She is currently looking forward to retirement and a beach chair with her name on it and someone bringing her fruity drinks on command!