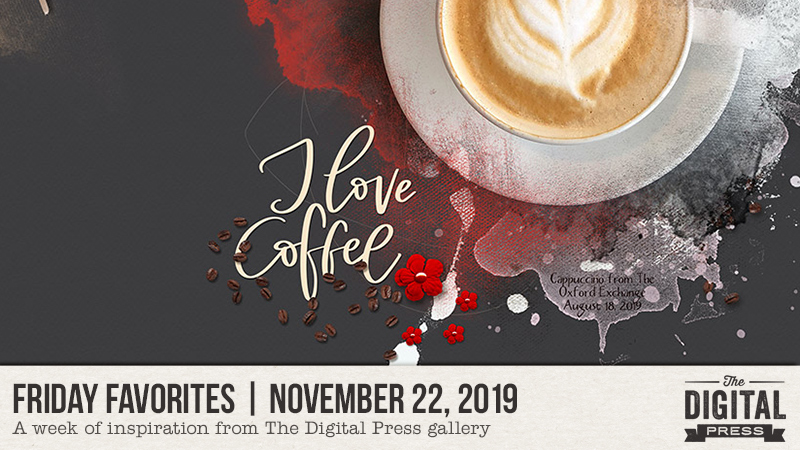 Happy Friday, and welcome to another edition of our Friday Favorites series on The Digital Press blog! I love browsing through the gallery and seeing the amazing talent of our community members. So much inspiration to be found! I am very excited to share with you another showcase of the many amazing pages that can be found in our gallery! We have a wonderful community of scrappers here at The Digital Press, and it's always fun to see what they are creating with the amazing products found in The Digital Press shop.
Below you will find just a handful of the many fantastic pages I've seen in TDP's gallery this past week (each image is linked up to the original post in the TDP gallery, which means you can click on the layout artist's name or the image and check them out yourself, leave some love, etc.).
First up is this amazing page by Renate. I absolutely love all the white space, and her masking is superb! Those stacked pieces coordinate so well with her photos, too, and don't distract from them whatsoever. This is such a bright and breezy page!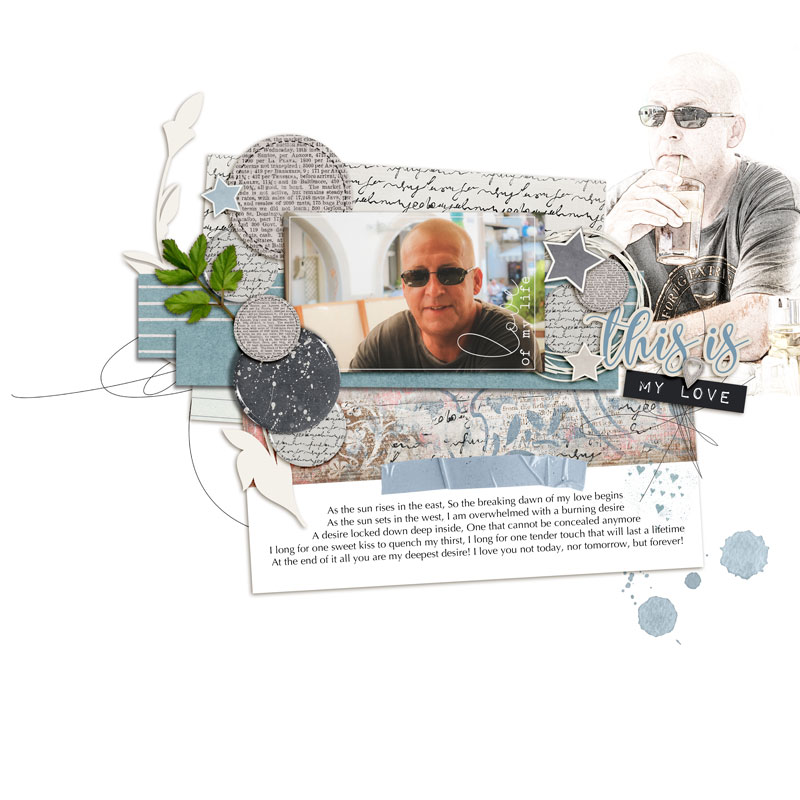 Next… here's a great page by Margie. How can you not just love that sweet face and perfect smile?! I love that she has the frame cut from newspaper… and I love the way she used that lace flower in the corner. What great shadowing! Her brushwork is spectacular, as well.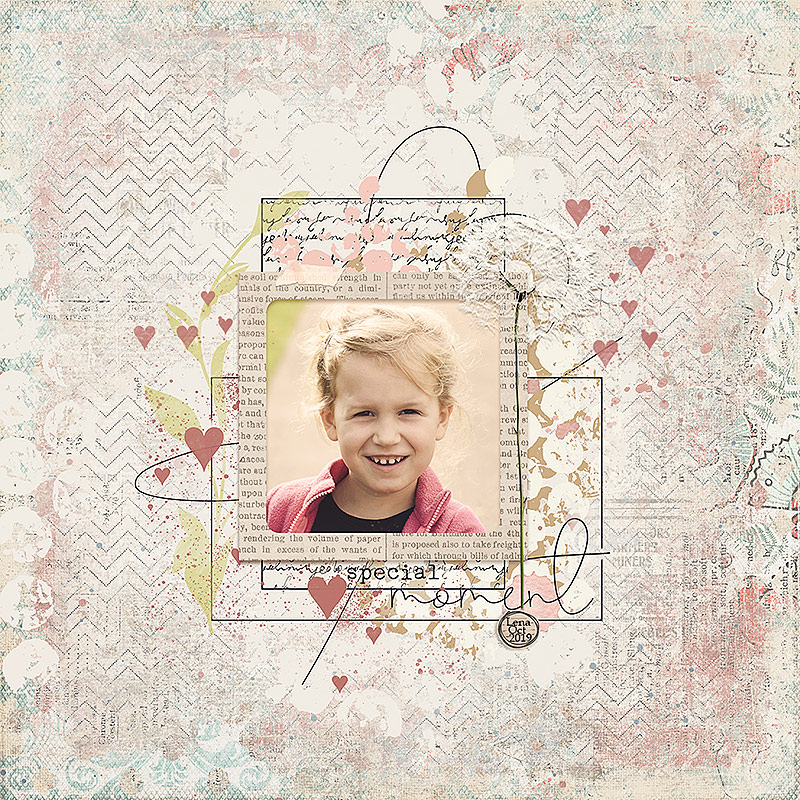 Additionally, here's a fantastic layout by DivaMom96. I am in complete awe of her extractions. You feel like you could pick that cup and saucer right off the page. And she, too, has gorgeous brushwork. Additionally, who doesn't love any layout with coffee beans scattered throughout?!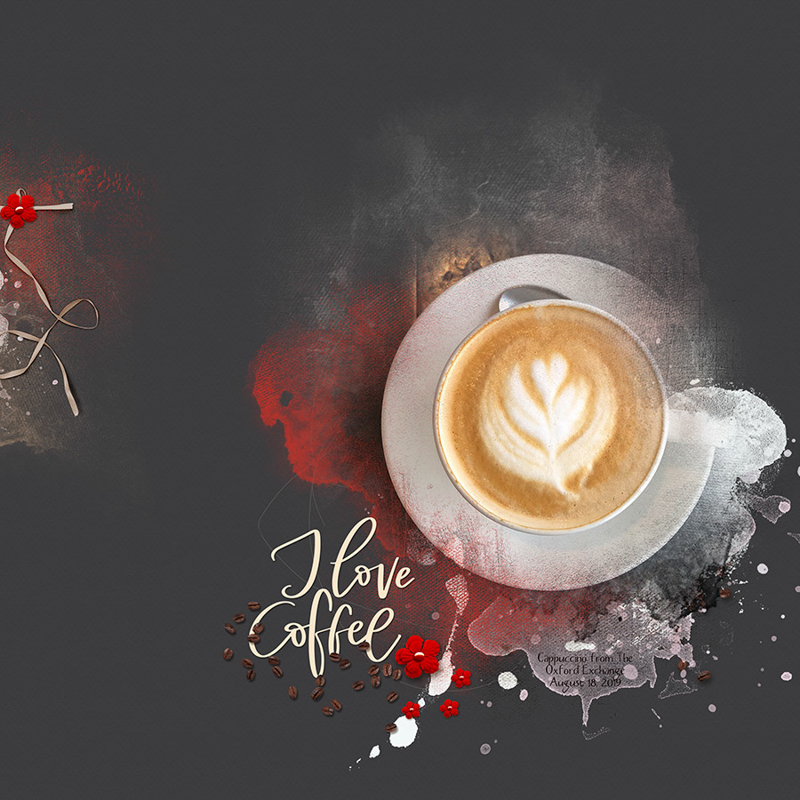 Next, I found this awesome page by sucali. I just love her book, and you really have to look closely to realize it's not 3D! Her shadowing is superb, and I love her split title work, too. Such a great page!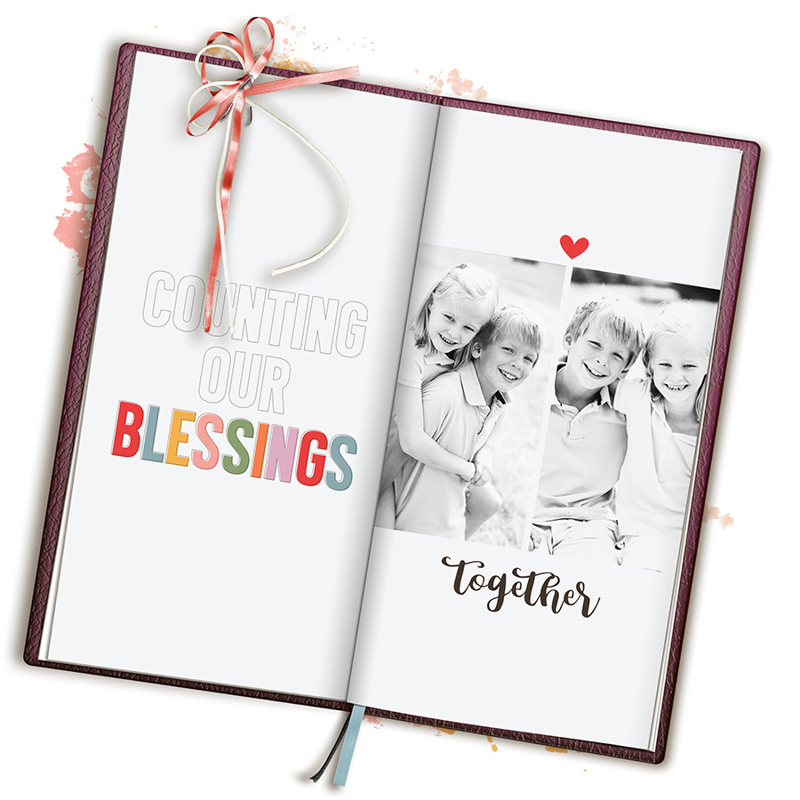 And finally, I came across this beautiful fun page from Angelle. You can just see the mischief in those eyes and the adorable smile! I love the way she secured her frame to the page in multiple spots, and the textures on this page are breathtaking. I just love everything about this sweet page!
These layouts are only a sampling of the many, many amazing pages to be found in The Digital Press gallery. I hope that you will take some time to take a look for yourself, and/or upload some of your own crafty creations!
Don't forget each week our fantastic designers add lots of new products to the shop, so don't forget to take a look and see what you need to finish your pages so you can upload them to the gallery. Maybe one of your pages will be featured in an upcoming edition of Friday Favorites, too!
---

About the author  Robin is a member of the creative team here at The Digital Press. A wife of 26 years and a mom of 4 crazy children (3 in college and 1 still at home), she says that her life occurs mostly in the car as she transports said crazy kids to their many, many homeschool activities. When not driving, Robin loves to make her family cringe by pulling out her camera again (and again, and again…).