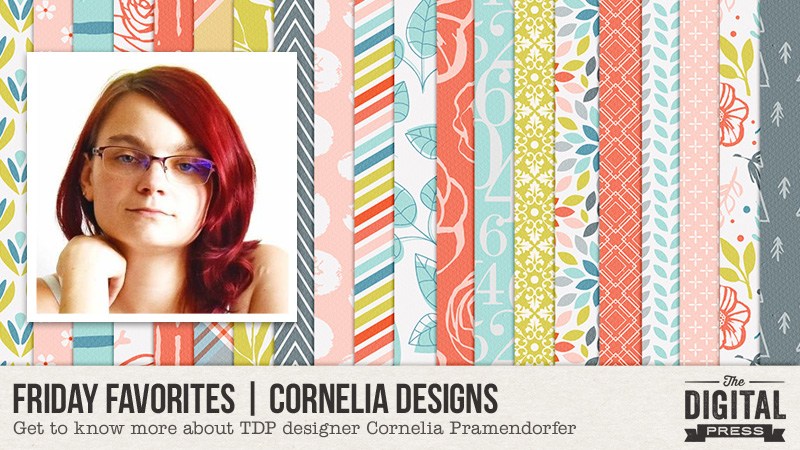 Hello everyone, and welcome to another edition of our designer feature series on The Digital Press blog in 2019 — Friday Favorites! This year, as you know, we've been learning a bit more about each of our amazingly-talented designers by having them share some of their favorite things with us each week.
This week, the spotlight is on the creative designer Cornelia Designs. This is actually Cornelia's second feature here on the blog (you can find her first feature from September 2018 HERE).
This time around, in order to learn even more about Cornelia, we asked her to share some of her favorite things with us, and here's what she had to say…
---
"What makes me happy the most are BOOKS. Yes, plain and simple books. Paperback, hardcover, and even ebooks — I love them all. As some of you know, not only do I love reading books, I also enjoy writing them. I have a few romance books published, but they are written in German. And I am currently working on a middle-grade fantasy book and hope to be finished soon with the first draft.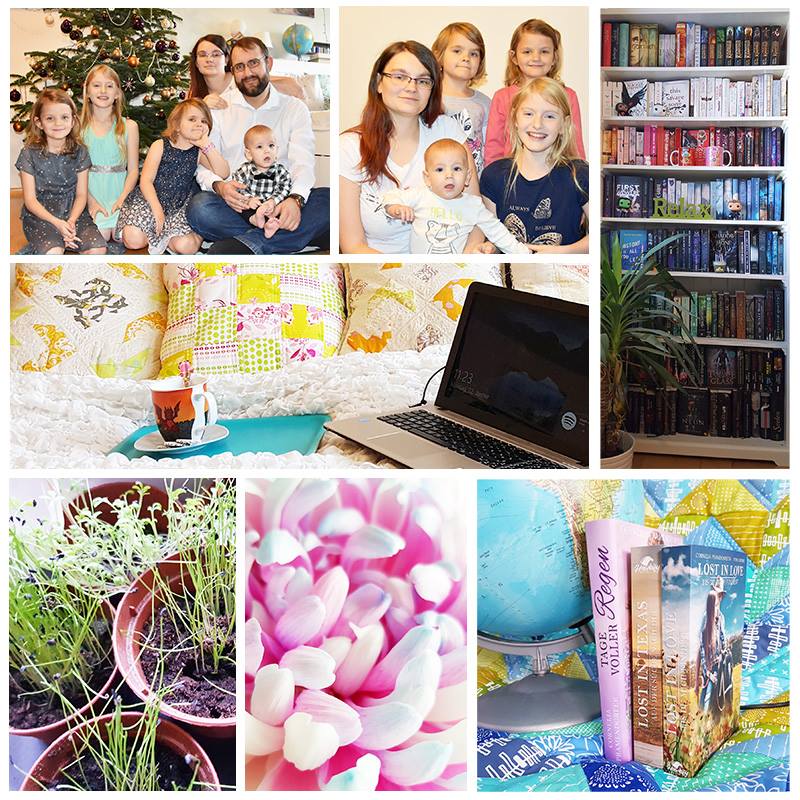 While writing this post, I came to the conclusion that there is more I love and am grateful for. For a long time, I had a "black thumb" — every plant I owned never lived any longer than a few weeks, and then died! I don't know what happened, but my "black thumb" has turned into a "green thumb." I love how everything blooms and grows now. I even planted some seeds on my own!
On top of all this, there is my family, my kids. I treasure them the most. Of course, there are always bumps in the road and things aren't always happy but most days they brighten up my life and make me the woman I am. My heart and my home is filled with joy and love and there is nothing I would change about it."
---
Wow! I learned so much about Cornelia; I had no idea that she was a published author. She is such a creative soul! And that is certainly apparent in her amazing digital designs. If you're not yet familiar with her work… everything she creates is gorgeous and so easy to use!
Here's a peek at just some of the fabulous products you'll find in her shop at TDP…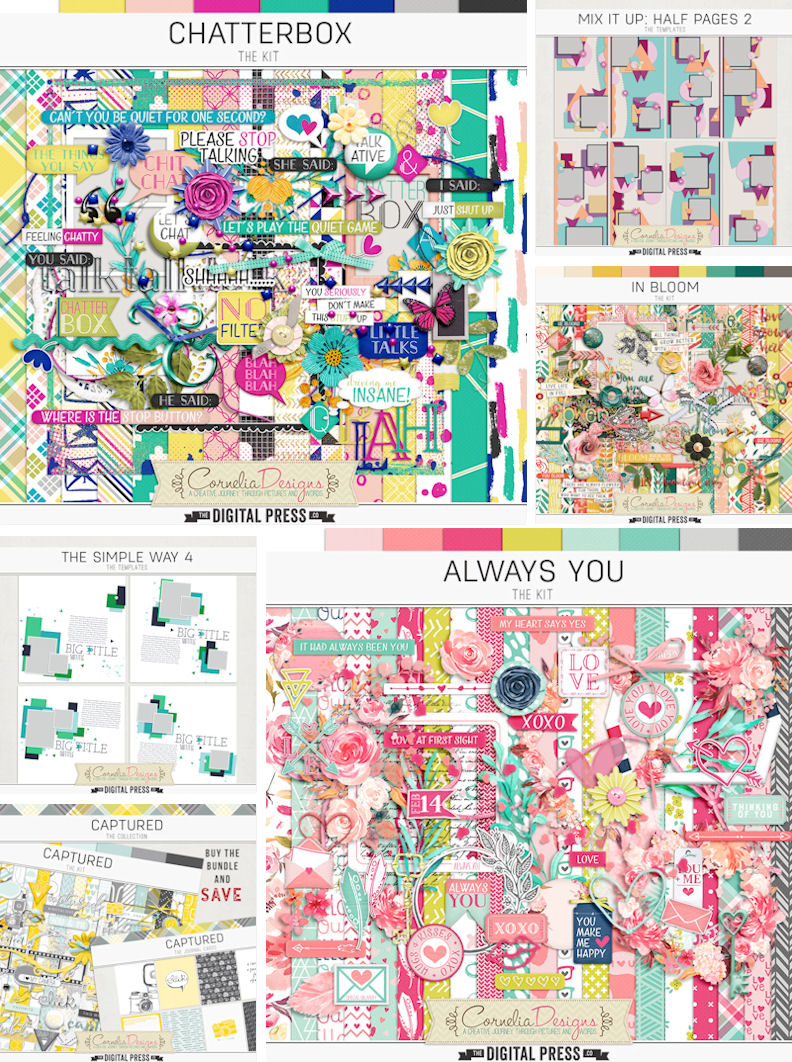 Additionally, here are some of my favorite layouts that show off Cornelia's products. I just love all the colorful fun in these gorgeous pages…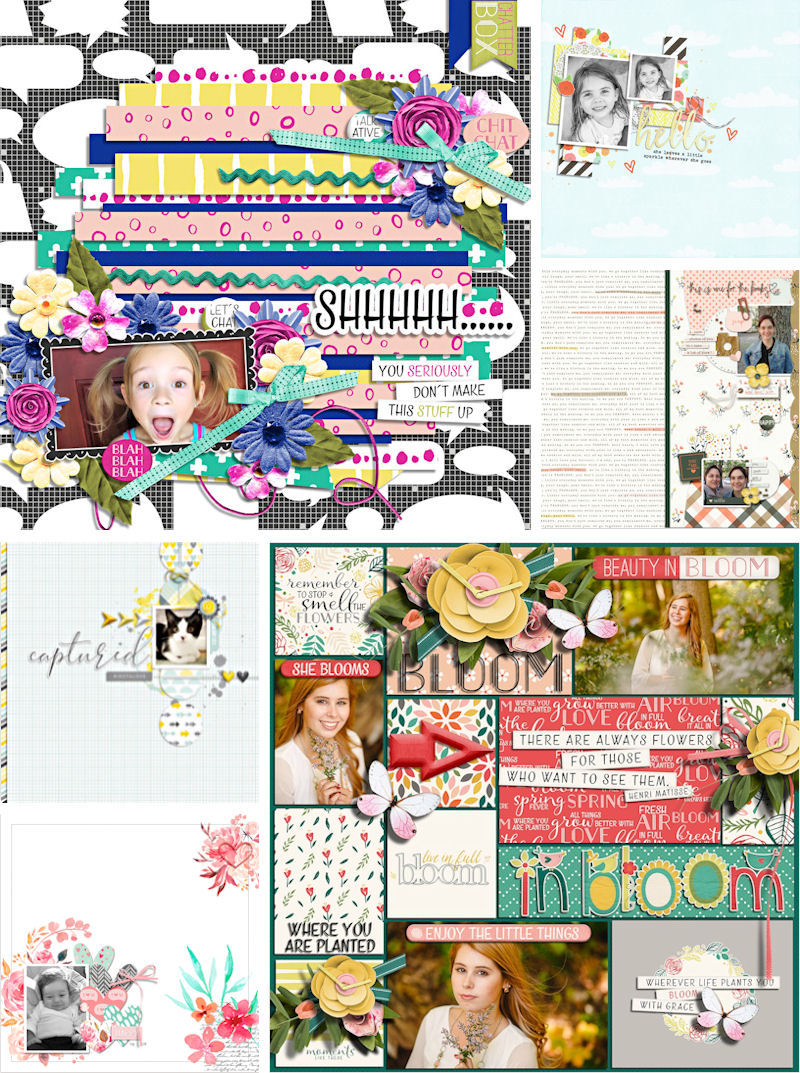 Hopefully, today's Friday Favorites article has given you even more insight into who Cornelia is, and more information about her day-to-day life (and again, if you want to know even more about her — scroll up and use the link to her previous feature here on TDP's blog, where's there's lots more good stuff!).
And the best news of all?! …during Cornelia's upcoming feature week here at The Digital Press, you can enjoy the chance to score an amazing deal in her shop if you use the following coupon code(s) when purchasing her digital goodies (this code/sale will be valid through 11:59pm EST on Thursday 5/2). Don't miss it!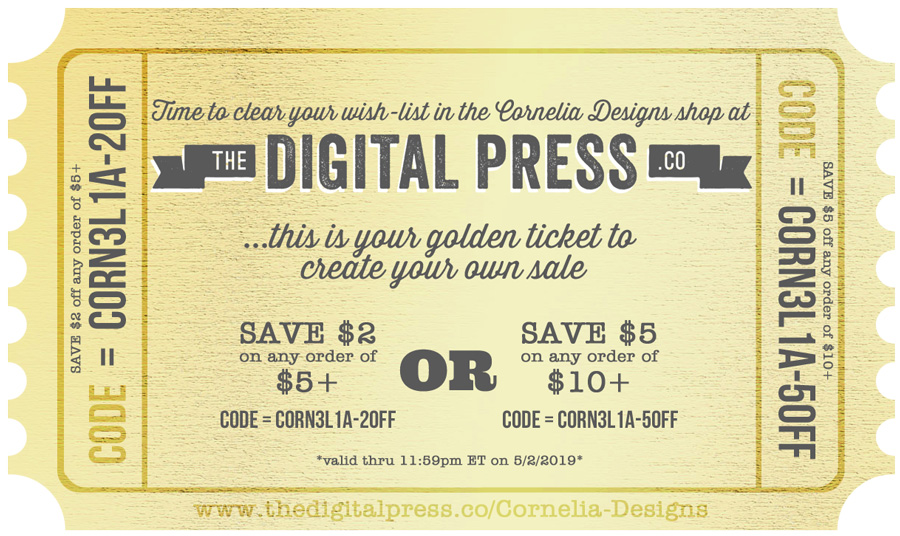 ---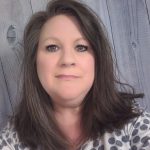 About the author  Tia is a member of the creative team here at The Digital Press. A mom to a 13-year-old son, her favorite thing to do is serve those in her community who need help, and volunteer at a small alternative private school for children with special needs. When she's not volunteering or working on school projects, Tia loves to spend time with her friends and family!