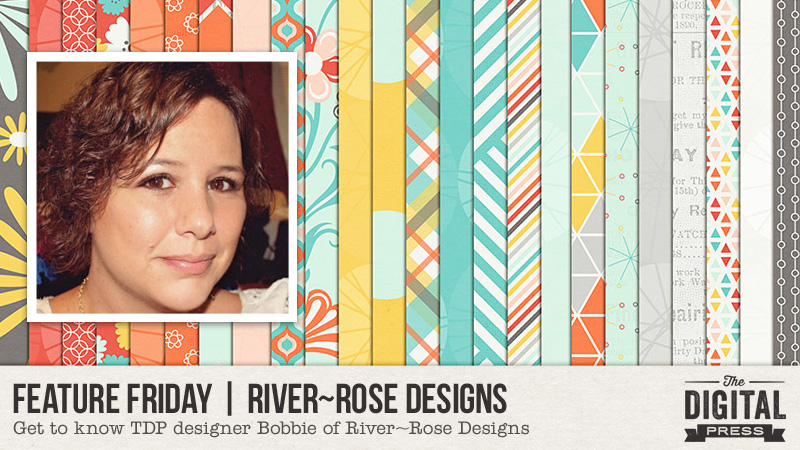 Today we are excited to feature the lovely Bobbie of River~Rose Designs as a part of our Feature Friday series. Personally, I love her designs and I am thrilled to get to know her better while also showcasing my favorites from her store at The Digital Press with you.
Bobbie creates digital products that are very versatile and easy to work with when you're scrapping your memories. She always includes a lot of great elements in her kits, like flowers, flair buttons, butterflies, hearts, and cute little elements like owls… and I love the extra element packs that she creates, which give you even more variation to work with. Bobbie's kits are always bright and colorful and fun to work with.
Here are a few of my favorite designs by River~Rose Designs…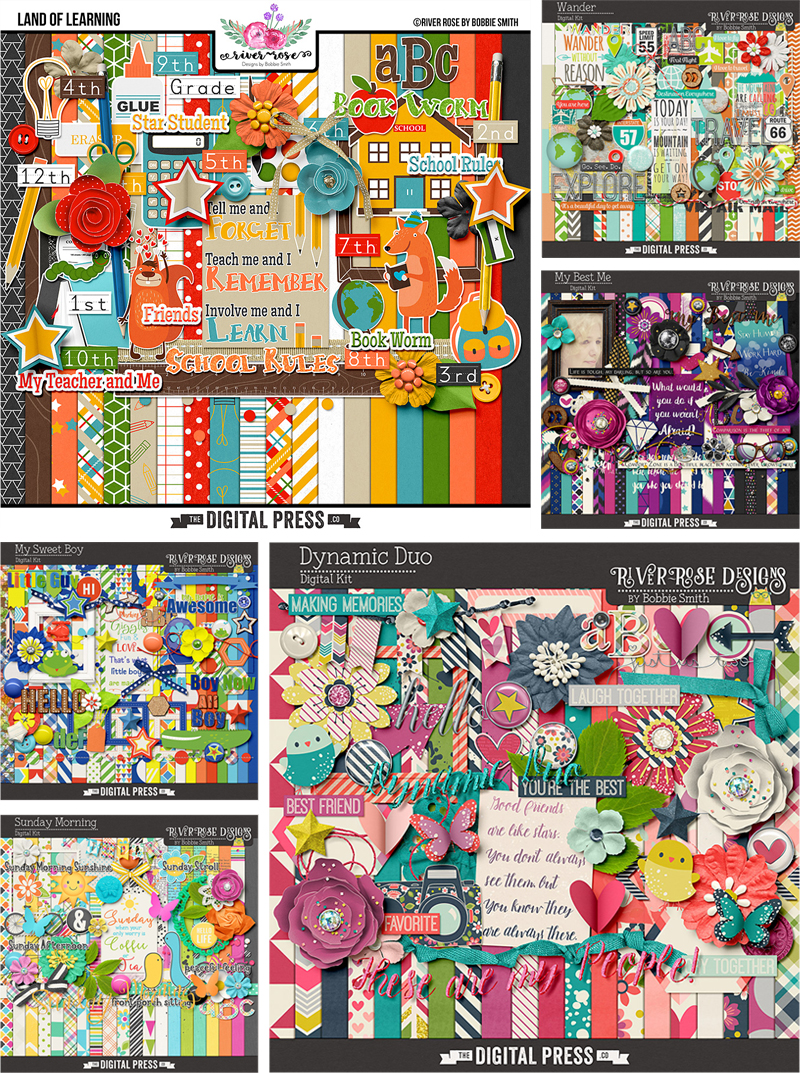 Don't you just love how bright and colorful all of those kits are? 🙂
I asked Bobbie a few questions, in order to get to know the person behind all of those wonderful designs even better…
Where do you live?
Right in the middle of the Unites States, in Missouri.
When you're not designing, what do you do with your time?
I love to crochet!
What are 5 tidbits of trivia we might not know about you?
—We love playing pool, we have a pool table in our living room and entertain often for our friends who love to play, as well.
—I don't have a favorite color; I like them all!
—At the age of 40, almost all my children are grown. They are ages 16, 18, 22, and almost 24.
—I am self-taught in Photoshop. I just sat down one day with the program and started playing and never stopped.
—I was named after my father. His name is Robert Louis and they called him Bobby Lou when he was young. So, I'm named Bobbie Lou.
Which of your products is your favorite?
Beautiful Life…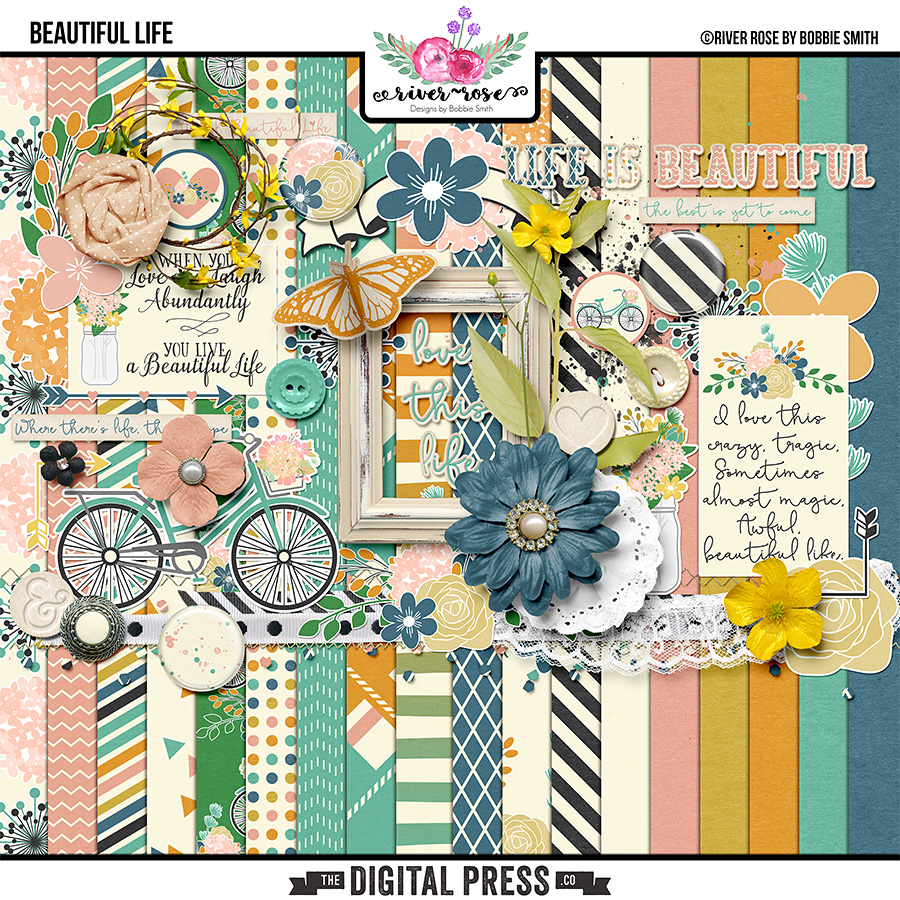 You may have noticed that I am a huge fan of Bobbie's designs, and so here is a sampling of some of the layouts I have created with her kits…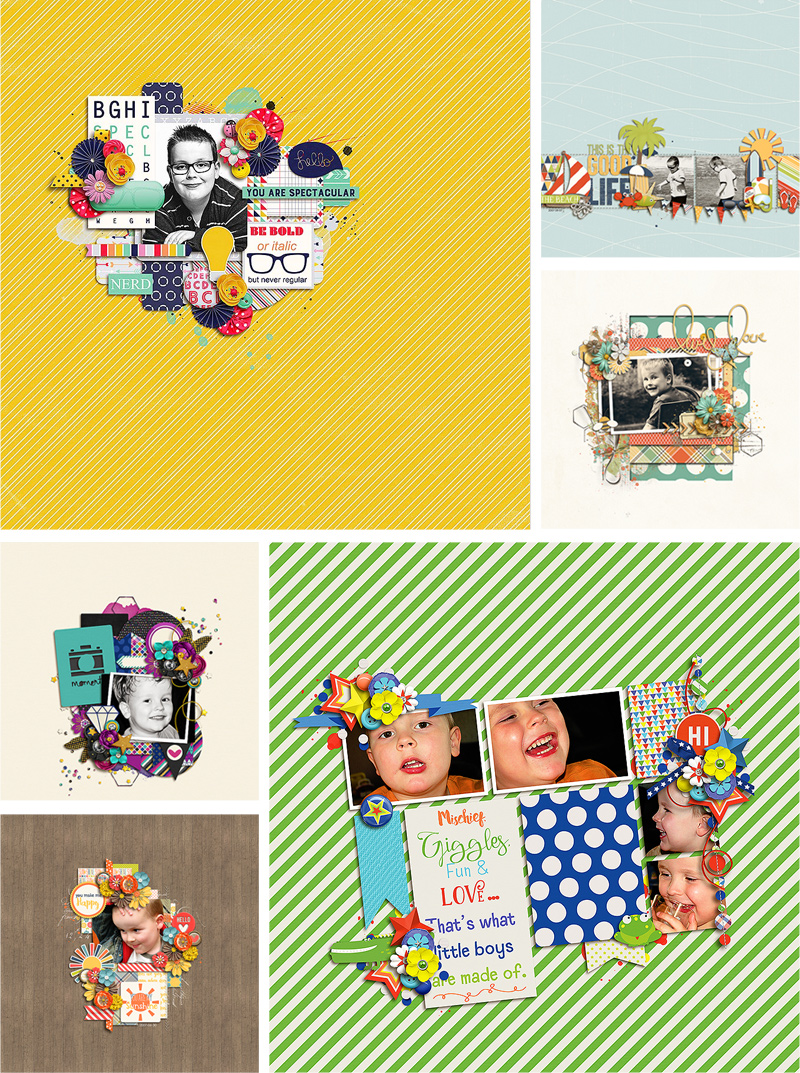 I hope you've enjoyed getting to know Bobbie better. Check out her store HERE and don't forget to have a look at the beautiful new products that she released today. Also, there will be a 30% OFF SALE in Bobbie's shop all week long (sale will end at 11:59pm ET on Thurs 7/21)!
Wishing you a great day!
---

About the Author Biancka is a creative team member here at The Digital Press. She is a stay-at-home mom (SAHM), a wife to Edwin, and mom to Jasper. She lives in the east of The Netherlands (about 30 minutes from the German border). She is addicted to scrapping, but also enjoys baking, reading books (mostly thrillers), watching her favorite TV shows, and photography.