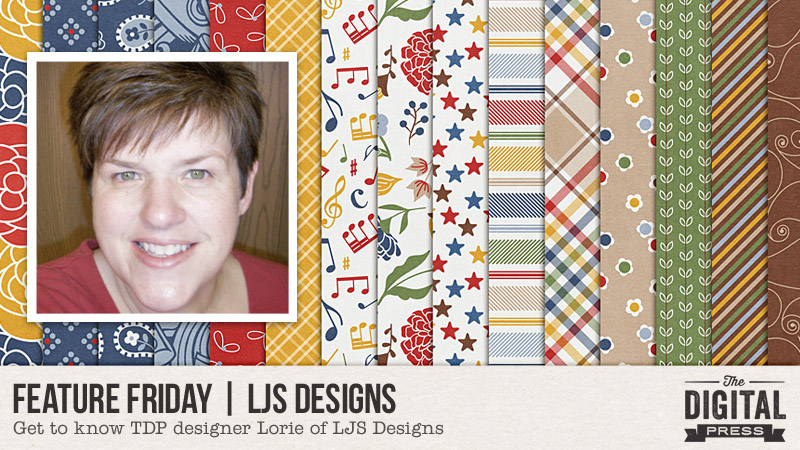 It's time for another Feature Friday… and today we are featuring Lorie of LJS Designs.
I asked Lorie, to describe her design style, and this is what she had to say…
"I would describe it as traditional paper style with an illustrative touch. I am a theme designer, so all my kits have to have a central theme that I can expand upon and even twist a little.  I love color and word art, so all my collections are bright and bold and include plenty of journal cards and word bits."  
I couldn't agree more! Lorie always comes up with awesome themes and her collections come with everything you need to make a layout (or several!). There is always a lot of color, tons of awesome patterns, journaling cards with great phrases and prompts, and word art pieces to add into the mix. LJS Designs has so many wonderful kits, collections, and even pocket templates in her shop… it is hard to choose favorites! I did try, however, and came up with the following… just a few of my favorites…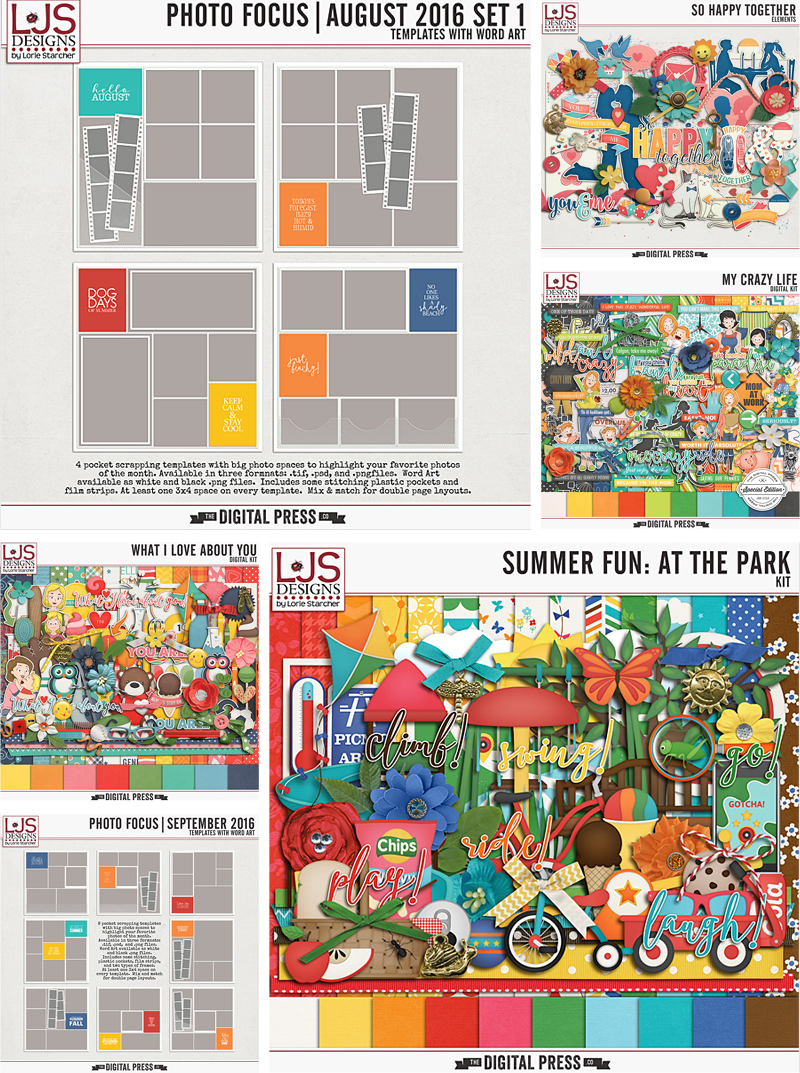 I asked Lorie a few questions in order to get to know her better…
Where do you live?
I live in a small town called Nappanee, Indiana that is known for its large Amish population. Our streets are full of horses, buggies, and bikes… and our town motto is "Embrace The Pace."
When you're not designing, what do you do with your time?
I work full time as a Production Planning Supervisor for an international fruit company that serves the yogurt industry, I design part time, and I am a mom as well as a caregiver to my own mother, so I have very little down-time. When I do have some "me time," I usually find a quiet spot and read. It relaxes me and usually leads to a nice nap that helps recharge my batteries.
What are 5 tidbits of trivia we might not know about you?
—I love words. I am famous at the office for having a wide vocabulary and pulling out some oldies but goodies (like "behooves") in my everyday speech. I am also known for making up my own words and phrases. Surprisingly enough, my made-up words catch on with my office mates and pretty soon they are repeating them, too. I totally get a kick out of it cause it is like my own super power.
—I am going to be 50 this year, and to celebrate it my sister and I are going to Disney World for a week. I am looking forward to the trip as a whole, but am most excited about my actual birthday because I get to be a Princess that day. I've always wanted to be a princess.
—My family nickname is Bug. My grandfather named me Lorie, and started calling me Loriebug right off the bat… but it quickly got shortened to just Bug. Ironically enough, I am scared to death of bugs. Ugh!
—I have a mad crush on Captain America. While I think Chris Evans is very handsome, I don't swoon over him. But once he puts on the suit, I am a total goner. Must be something about a man in uniform that makes me giddy.
—I am a genealogist. I have been researching my family history for about 15 years now, and love spending time in courthouses looking at old records.
Which of your products is your favorite?
My favorite thing to design is the word art in my collections… but if I had to pick just one favorite collection, it would be Summer Fun: On the Trail…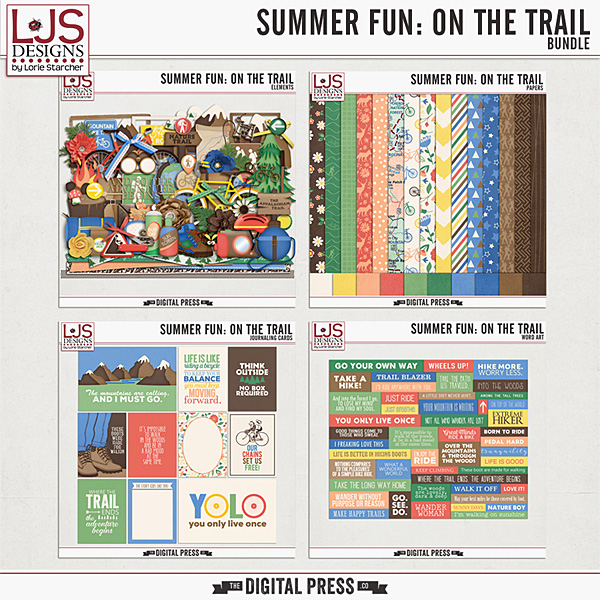 Here are a few layouts to show off the wonderful products of LJS Designs…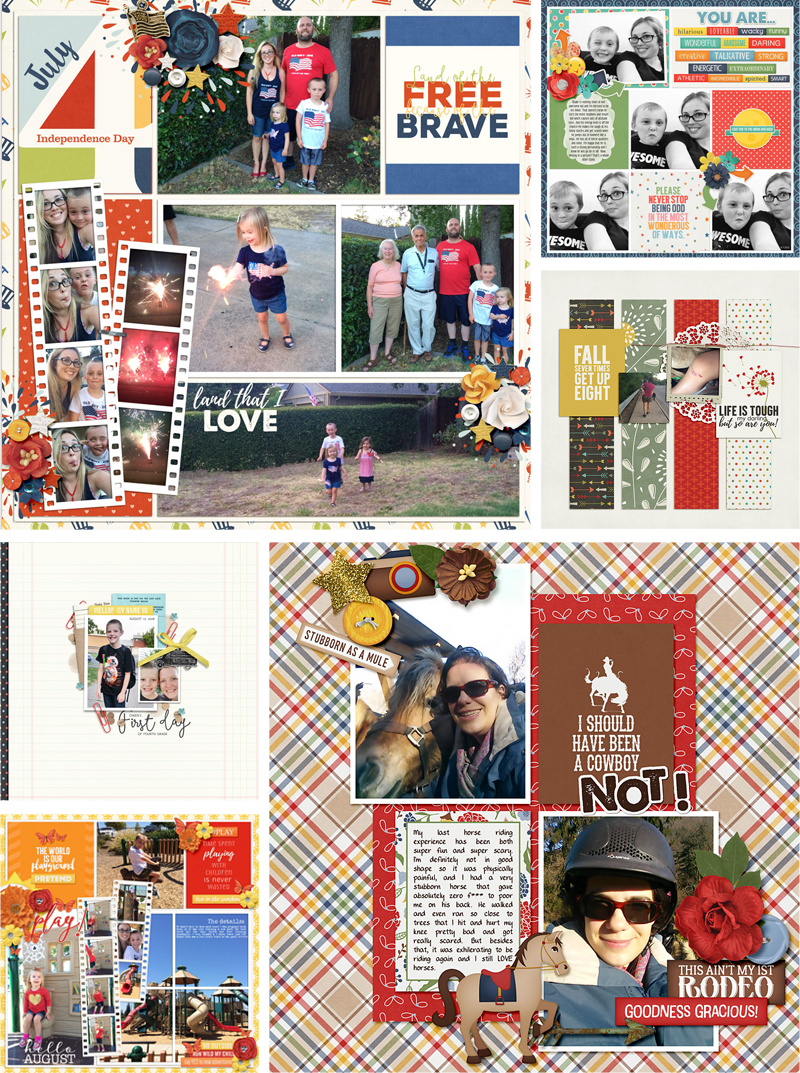 I am so happy I was able to introduce you to Lorie and help you get to know her better! She is a wonderful designer (and person)! If you haven't had a chance to take a look at her shop here at The Digital Press, you will definitely want to check it out this week — as there will be a 30% OFF SALE IN HER SHOP all week long (sale will end at 11:59pm ET on 9/22)!
______________________________________________________________________________________________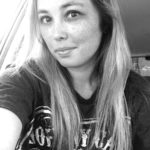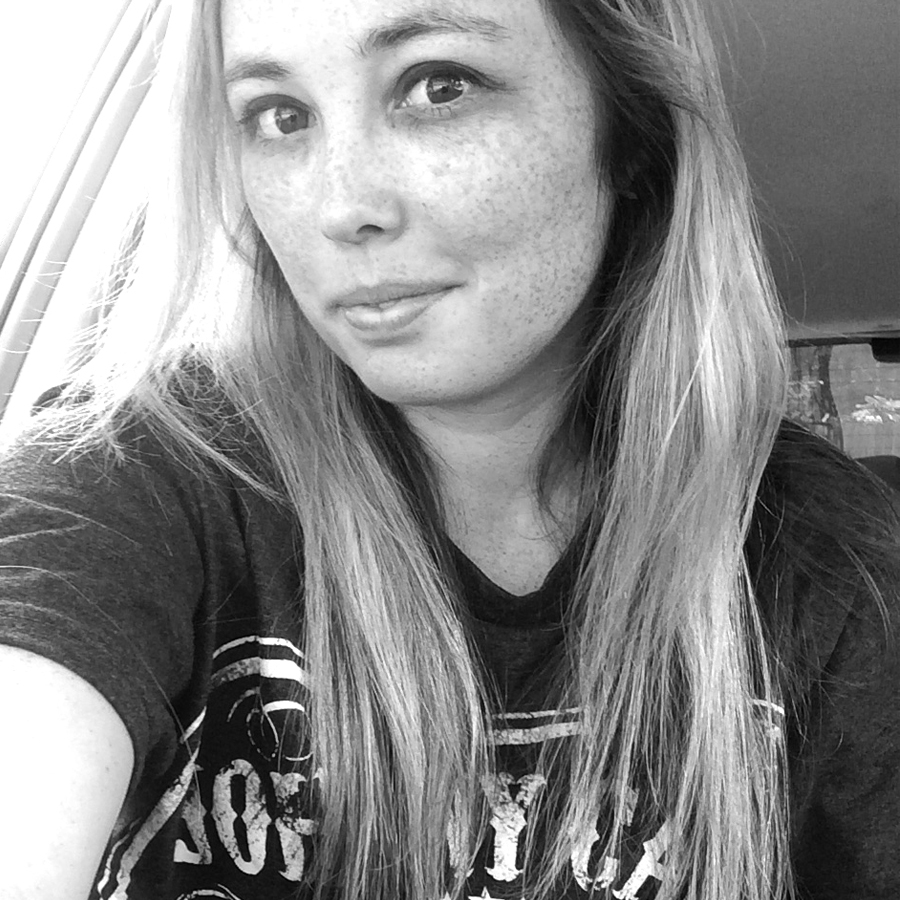 About the Author  Sabrina is married to a hard-working man and has two rambunctious kids, nicknamed Captain and Sunshine. She loves to chase after the kids, clean up their messes, and say "stop that!" 100 times a day. When Sabrina gets a break she loves to scrap, read, or watch an occasional show.