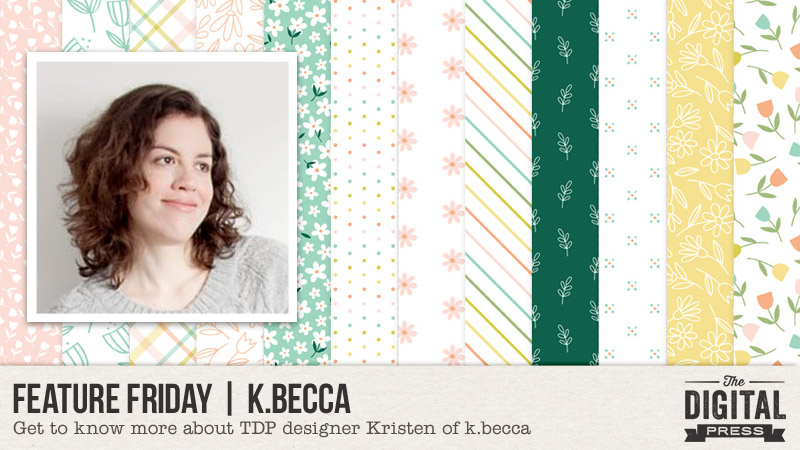 It's Friday! That means it's time for another edition of our Feature Friday series here on The Digital Press blog… and this week, we get to learn a little bit about one of our beloved TDP designers — Kristen of k.becca!
This is Kristen's first feature here on the blog (she is one of our newest resident designers at The Digital Press, and I've fallen completely in love with her style since she arrived in March!)… and whereas last year we used our feature series to help you get to know some fun trivia about your favorite designers, this year we've been using our designer feature series to give you a little peek into our designers' creative spaces and more insight into their creative processes.
With that in mind, we asked Kristen to show us her creative space — where she works to come up with all of her fantastic digital designs. We're loving the bold colors she surrounds herself with as she works…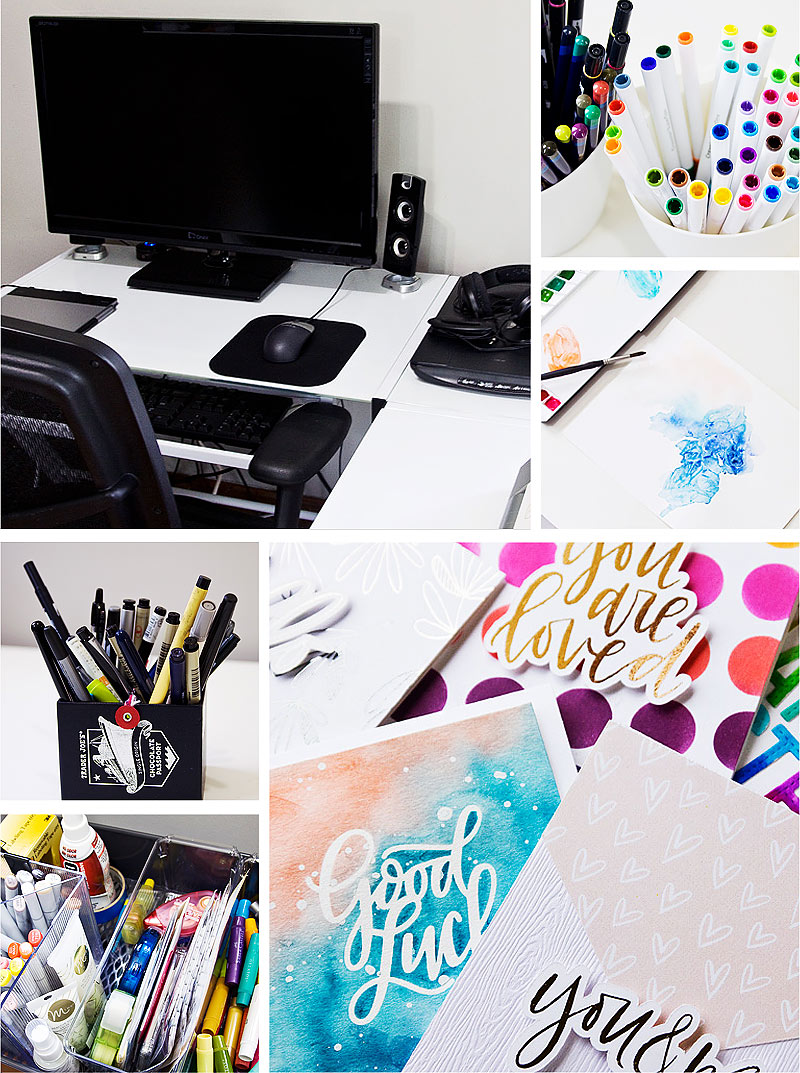 This is what Kristen had to say about her space… "After over a decade of apartment living in the city, my husband and I moved out to the country a few years ago and bought our first house — a 100-year old fixer-upper. This is the first time that I've had a dedicated space to design and craft in, which is awesome, but I have to admit that I'm still trying to get used to it. I move furniture and supplies around on a semi-regular basis, trying to find just the right setup. It's definitely a work in progress! Right now, my computer desk is on one side of the room, and there's a small alcove on the other side of the room with a desk where I draw, paint, and craft. I keep most of my coloring supplies and adhesives in two IKEA Raskog carts that sit right beside the "crafting desk" …and I love the little containers that hook onto the sides of the carts because I can just pick up a container or markers, colored pencils, etc. and sit it right beside me as I work. There are also a few multi-drawer pieces of furniture where I store inks, paper, and other supplies. I love color, but I actually like the space that I work in to be pretty neutral, so there's a lot of grey and white going on in the room. Between the art and craft supplies around the room and the work that I do on the computer, I still get my color fix!"
Well I, for one, am so jealous of Kristen's crafting space! Its sure is filled with oodles of awesome and colorful treasures! 🙂
We also asked Kristen to share with us a Top 5 list that is representative of herself at this point in her life, and this is what she came up with — her Top 5 Current Favorite Things…
Daffodils — The previous owner of our house was known in the neighborhood as the "Daffodil Lady," and she planted hundreds of the flowers (if not a thousand or more!) around the property. They've had to deal with some pretty volatile weather the past couple of years, but they're some tough little flowers and it makes me happy to see them bloom because I know that warmer weather is coming soon!
White Chocolate Macadamia Nut Cookies — I'm not a big fan of white chocolate on its own, but when it's paired with macadamia nuts something magical happens. Mmm… so delicious!
All Things Foil — I'm on a mission to Foil All the Things, and the Minc has been one of my "can't do without" crafting tools lately, along with lots and lots of reactive foil. Rose gold and  pewter are two of my current faves.
Hand Lettering — I cannot get enough when it comes to hand lettering and modern calligraphy, and one of my goals over the past couple of years has been to improve my lettering skills. I still have a long way to go, but the journey has been a lot of fun.
Stickers — Okay, so there's never been a time where I haven't been lovin' stickers. My sticker book from back in the day is one of my prized possessions, and my love for 80's scratch and sniff stickers knows no bounds. You can imagine how happy I was when I first discovered the print & cut feature on my die cutting machine. Woohoo, DIY stickers!
As for Kristen's products… her shop is filled with lovely digital kits, elements, word art, and journal cards — and she has a knack for putting colors and patterns together with unique elements that work seamlessly with traditional 'paper-style' scrapbooking, as well as pocket scrapbooking. You are sure to find something that works for any photo and memory that you want to document and treasure! You will find a good array of products to suit just about any need. Her products gel very well with my personal style, and her journal cards tend to be my special favorites!
I've shared just a small sampling of my favorite products from the k.becca shop here…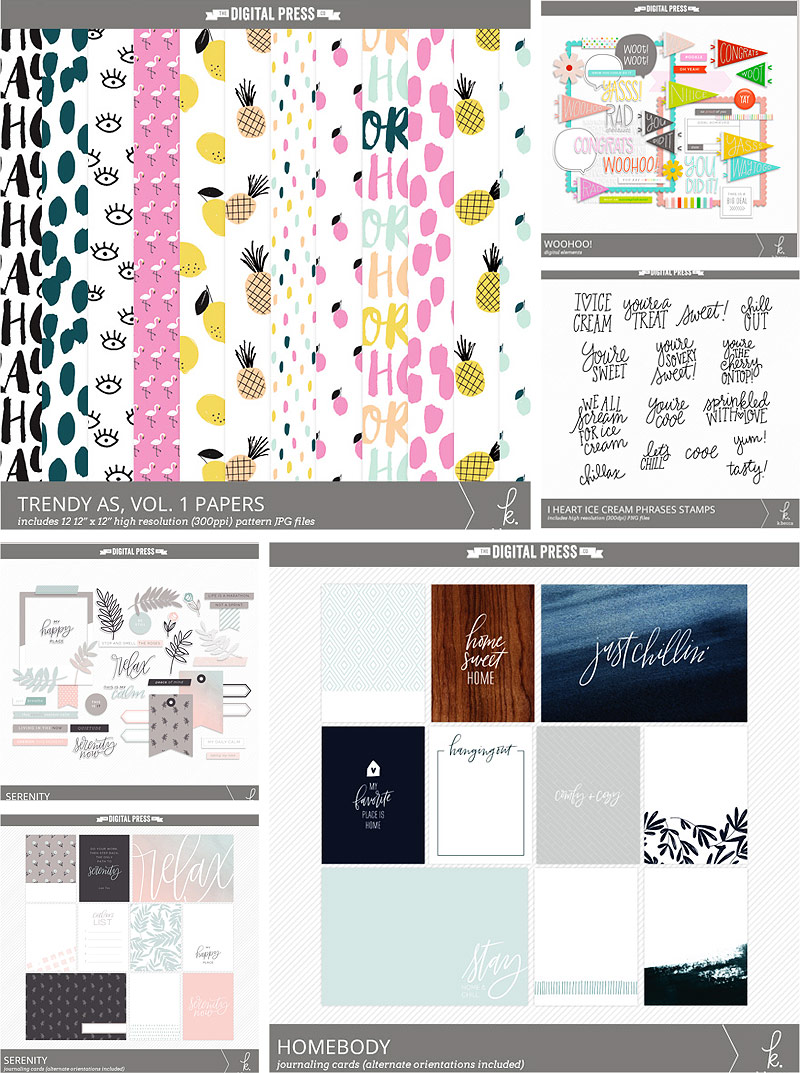 Additionally, here are some of the projects that have made using k.becca's designs…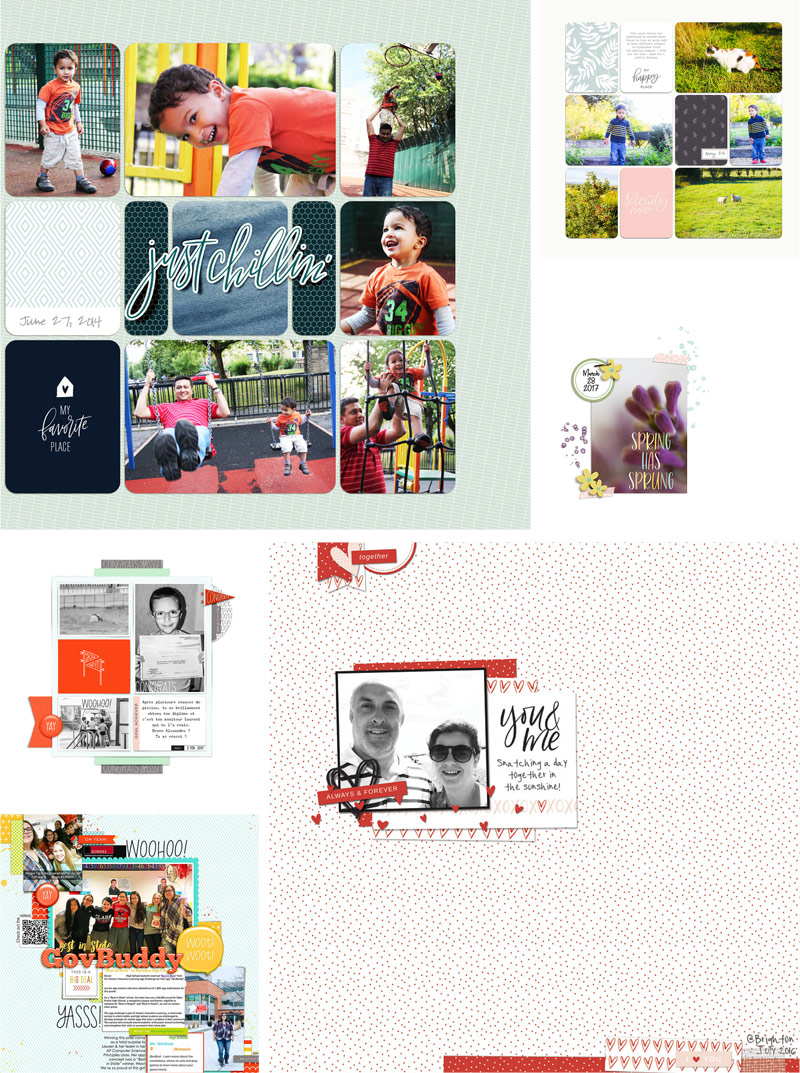 I trust that you have enjoyed getting to know Kristen of k.becca a little better, including the chance to see a peek of her creative space and appreciate her creative process! Remember that the k.becca shop at The Digital Press Co will be on sale 30% OFF all week long (sale will end at 11:59pm ET on Thurs 5/4). Surely that's all the excuse you'll need to visit her shop and clear out your wish-list! 🙂
Additionally, this week only — you can snag the following FREE COLLECTION with any $10+ purchase in the k.becca shop at The Digital Press! Exciting stuff…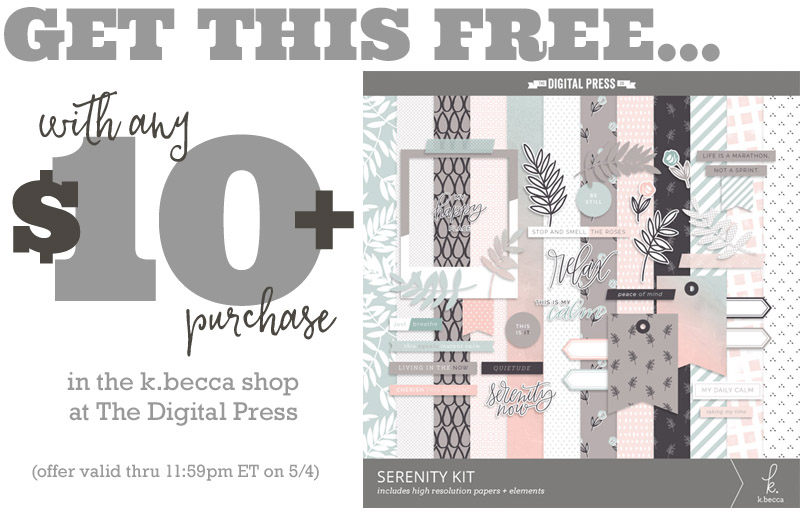 ---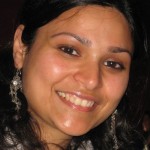 About the Author Pallavi resides in the United Kingdom with her husband and their son, Rajveer. She has previously lived in Calcutta, Pune, San Francisco, Chicago, London, and Mexico City. She reflects all these places in her pages as she captures her everyday stories. She is an alumnus of Northwestern University, and currently she is learning photography and working towards getting to a healthy weight. Her days are full and she loves it that way!