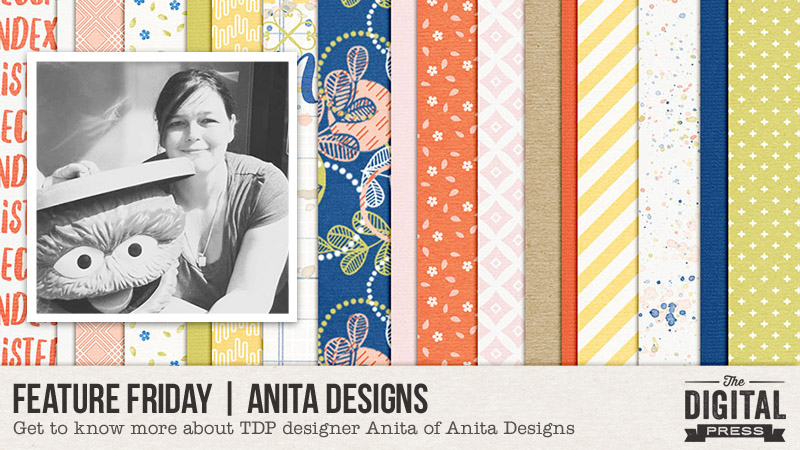 I love Fridays for so many reasons — one of which is that we get to "meet" and learn more about our amazing designers here at The Digital Press!
Today I am excited to share more information about Anita Designs here on The Digital Press blog! This is not the first time we've chatted with Anita here on the blog (you can find her feature from November 2016 HERE)… and whereas last year we used our feature series to help you get to know some fun trivia about your favorite designers — this year, we're using our designer feature series to give you a little peek into our designers' creative spaces, and more insight into their creative processes.
With that in mind, here's a peek at Anita's creative space…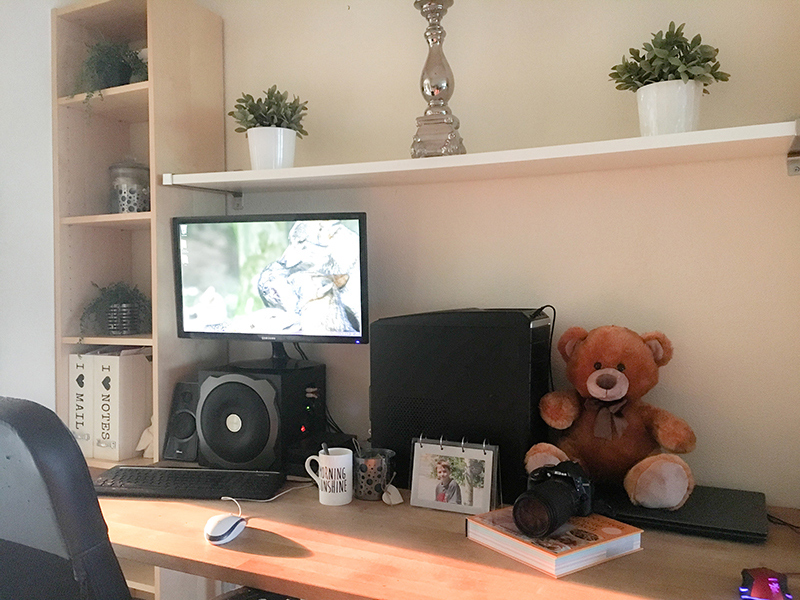 Anita says that there are a few things you'll always see in her work space…
Her speakers — because she likes to listen to music while designing or scrapping (her favorites are 70s, 80s, and 90s music).
Her coffee — She says that she can't live without it!
Her "big furry friend" (the teddy bear, shown above) — which was a birthday gift from a fellow designer; just having him there while she works makes her smile when she looks at him.
Her cookbook — you'll almost always find that in her work space because she loves to cook, and it provides inspiration for her daily meals.
Her camera — she always keeps her Nikon camera nearby to capture those "perfect photo moments."
We've also asked Anita to provide us with a Top 5 list that is representative of herself at this point in her life… and she chose to share her Top 5 Favorite Places to Travel. She loves to travel, and has traveled all around Europe — including Vienna, Paris, London, Belgium, and different spots near castles in Germany. Her Top 5 list actually comes in two parts — 2 places she has already been and wants to visit again… and 3 "bucket list" places that she hasn't yet been, but really wants to visit….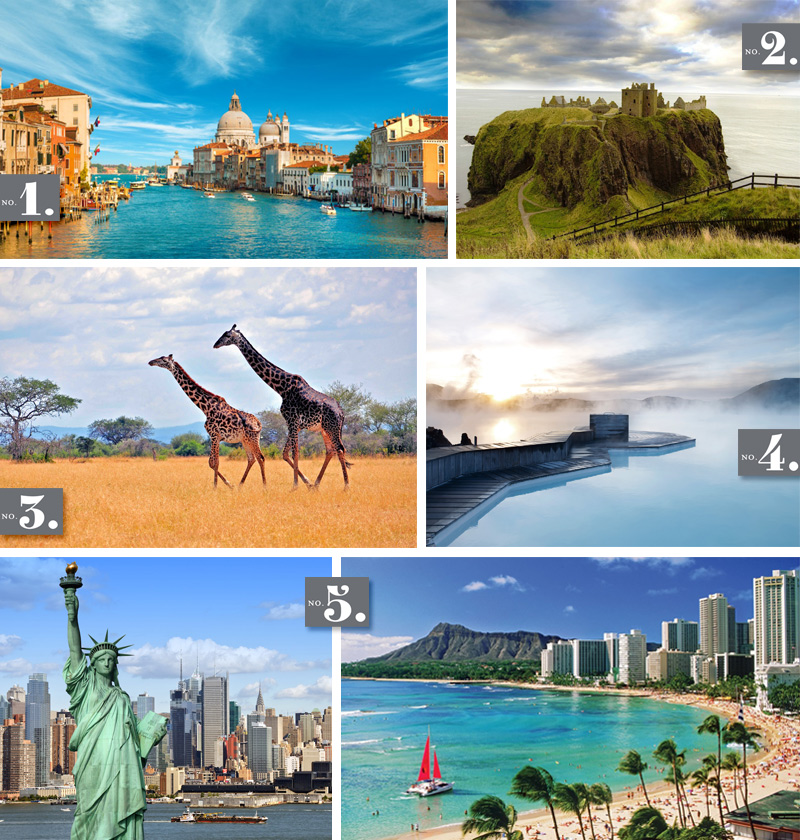 Anita's Top 5 Places to Travel…
Venice, Italy — "I've been there and fell in love with the place and want to go back soon."
Scotland — "Soooooo beautiful, and not a place I've completely explored yet. I can't wait to go back soon to explore more."
Africa — *BUCKET LIST* "I would definitely go for the full experience – the wildlife and rivers, and the coast and sea."
Iceland —  *BUCKET LIST* "I definitely want to visit Iceland because of the volcanoes, but also for the landscapes and scenery, the waterfalls, and of course, to experience the famous Blue Lagoon.  I love spa and wellness trips, so that would be high on my to-do list in Iceland!"
The United States — *BUCKET LIST* "Specifically New York City, and then Hawaii."
As for Anita's designs… she creates a wide variety of digital products in her signature clean & simple style, all with an exceptional eye for detail and beautiful pattern work. In her kits, you will find realistic and delicate detail in her textured and patterned papers, as well as stickers, buttons, flowers, ribbons and string, frames, and many other classic elements. Often her kits also include pocket cards… word art phrases in solid, distressed, and "sticker" formats… and wonderful paint splatters, stamps, and other delightful little details.
Here's just a tiny sampling of some of the products you can find in Anita's store at The Digital Press…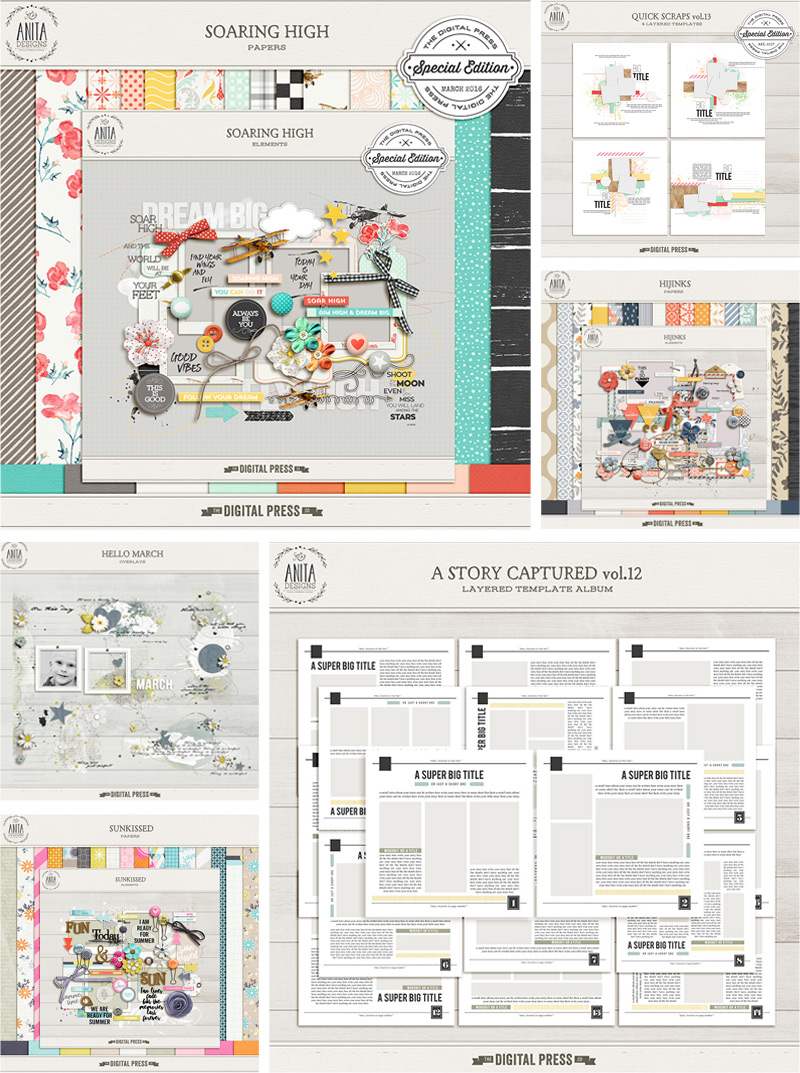 Anita's products are super versatile and easy to use for all kinds of projects. Here is a sampling of some of my favorite projects that use Anita Designs…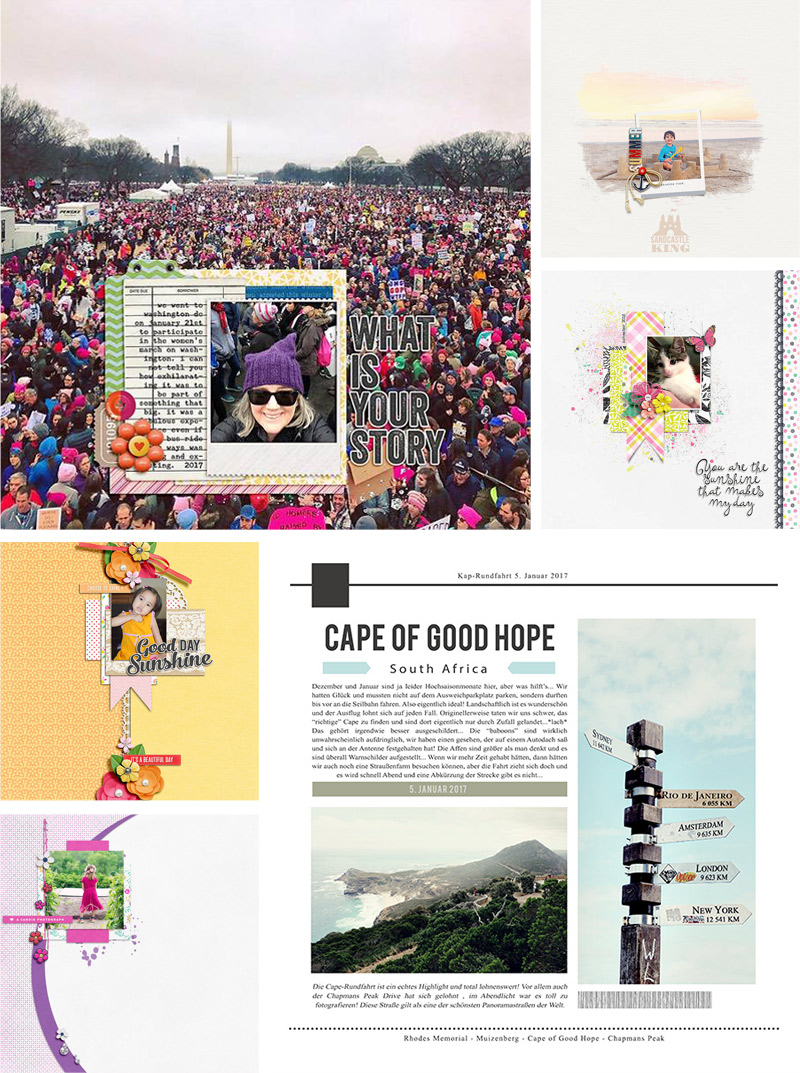 I hope you've enjoyed getting to know Anita a little bit better!  If you love her products as much as I do, or even if you're just "meeting" Anita for the first time, I have great news! Starting today, there will be a 30% OFF SALE in her store throughout her entire feature week (the sale will end at 11:59 pm ET on Thursday 6/15), so it's the perfect time to stock up!
One last thing! She also has a very special Free-with-Purchase offer for everyone this week! You can snag this gorgeous brand-new kit (just released today!) for FREE with any $10+ purchase in her shop — this week only!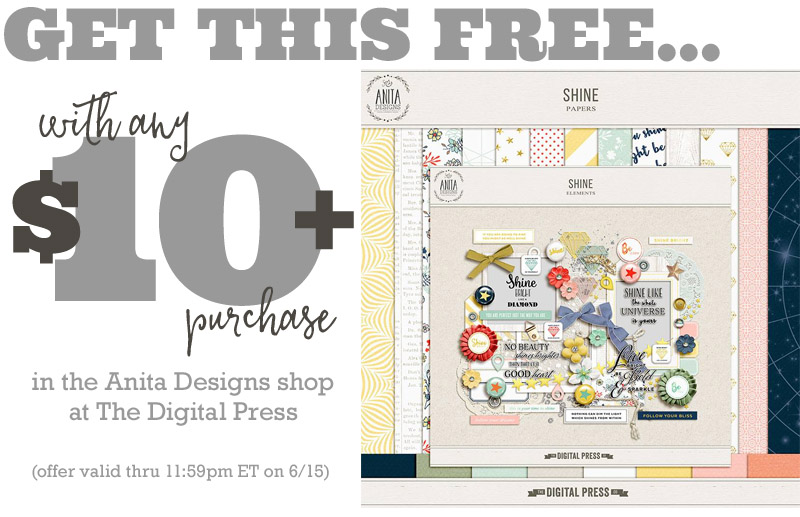 ---

About the Author  Carrie is a creative team member here at The Digital Press. She and her family enjoy spending time outdoors, year-round, near their home in Colorado. In addition to scrapbooking and the occasional hybrid home decor project, Carrie also reads voraciously, accumulates fabric, makes soap, brews beer, grows hops, and tries to keep indoor plants alive.