I recently completed a family history project and had so many letters that ancestors had written and family members have kept. I started to think about how many letters I've actually written in the last year and the answer is ZERO!  The days of writing long letters to send to loved ones on the other side of the world are long gone and have been replaced with emails, texts and quick chats.  It's important to stay connected, to listen to the stories of those we care about, no matter how we do it.  I may not write pages of handwritten text, but I'm great at sending off quick emails, texts and Facebook messages.
My husband's family is spread all over the world and it's the best feeling to be able to Skype with them. We also have friends from coast to coast on every continent.  Skype offers so much more than just a telephone call or a written piece. To actually be able to see our friends and family in real time gives us the feeling that they aren't so far away after all.
This month's Shop Collaboration is themed towards listening to our loved ones and staying connected. The challenge is to make a new layout using the March Shop Collab- Get Connected. The full kit is on sale until March 4 for $4, and don't forget to hop on over to our Facebook page for a sample.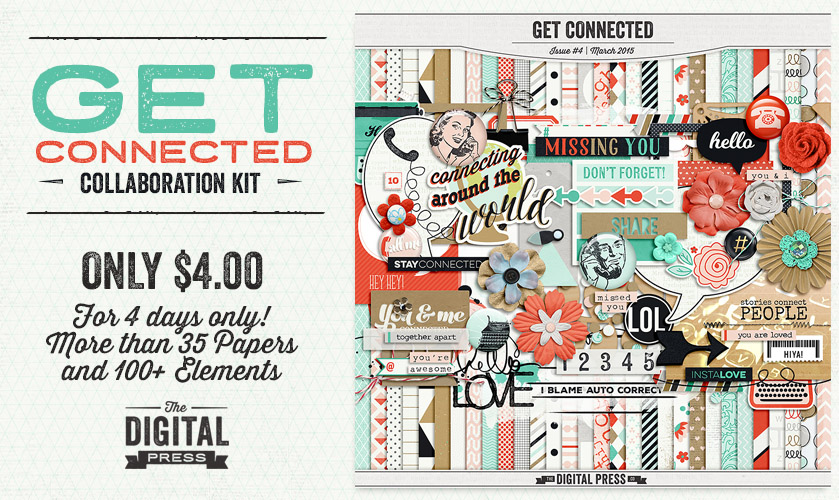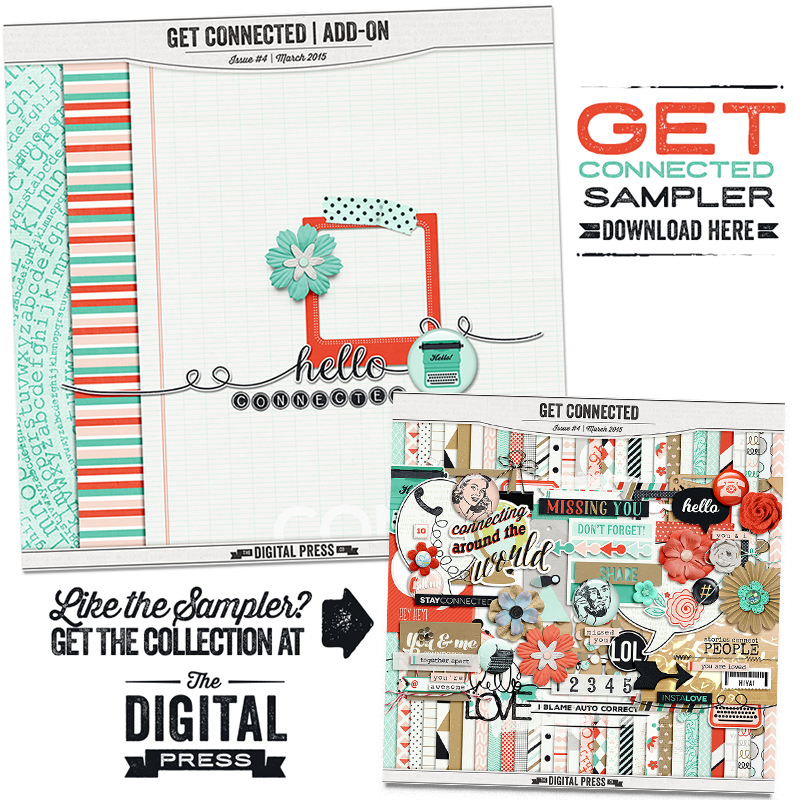 Now, for the rules…
Pages must be created using 100% TDP Products and loaded in the gallery no later than midnight EST on March 31st, 2015.
Please link your gallery listing in this challenge's thread
Link your comment in this thread in the monthly challenge tracker thread. You can find it here: March Tracking Thread
Have fun!!!
Here is my LO of Mike and Claire on Skype with Mike's family in England.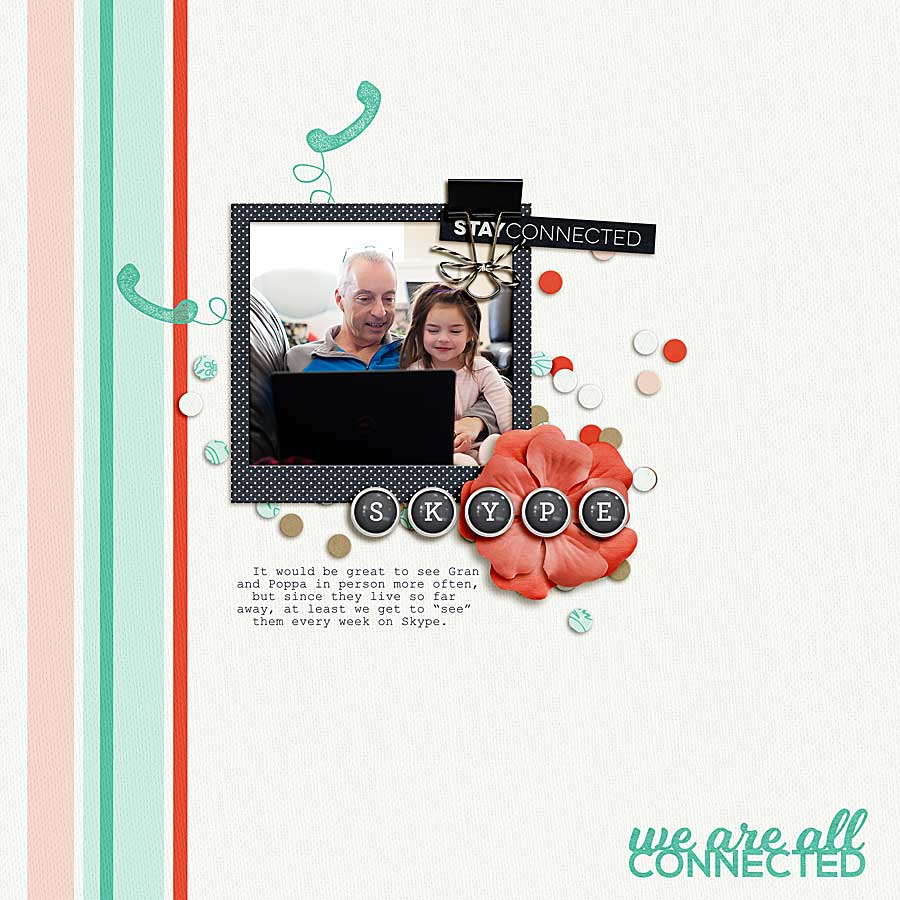 About the Author:  Farrah Jobling is a member of the Creative Team here at The Digital Press.  She lives in Denver with her amazing family, Mike, Nicholas (8), Claire (5) and Hope (7 mo puppy).  She works from home as a photographer and enjoys scrapping her personal photos.