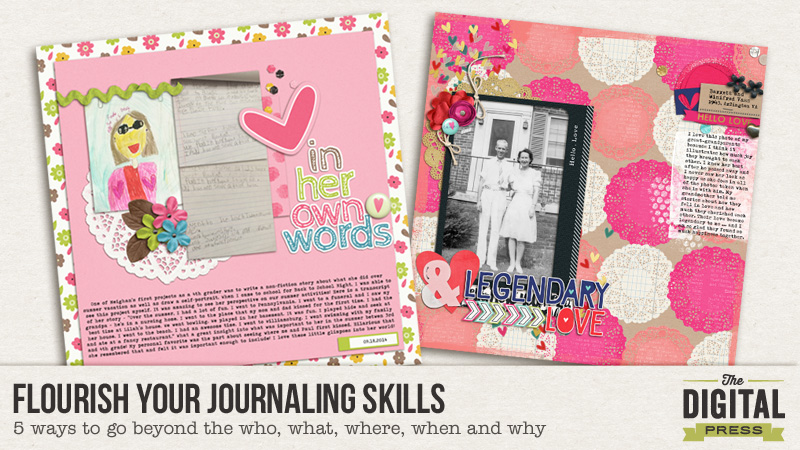 Journaling on your scrapbook pages can be a great way to both communicate basic information as well as give the reader a more in depth picture of what took place during an event or photo. We often find it fairly easy to include the five W's on our pages (who, what, where, when and why) because they are the easiest things to pull to the surface as they are the most basic information about something. I'd like to share five ways to go beyond the five W's to capture your stories on your scrapbook pages. Using these five suggestions can allow you to tell meaningful stories and show your personality on the scrapbook page.
Just Write – My first suggestion is to just write. Don't worry about grammar, sentence structure, spelling or any of the rules that we think of when writing. Just get your thoughts and words down on the page. You can always go back and edit later, if you feel the need. Don't over think things or get caught up in telling yourself you can't journal or worrying if it will be good … just write! The more that you journal, the better you'll get. Practice really does make perfect. And remember – there is no right or wrong way to add journaling to your scrapbooking. There are no rules so just let go and write!
Write Like You Speak – Imagine yourself telling someone about a scrapbook page you're working on … what are the things you'd want to share? Writing as you speak is the best way to ensure your unique voice is captured in your scrapbook pages. It can be easier to let go of the idea of formal writing and just write whatever it is that you'd say when describing what's on your page. It will ultimately be more authentic and more YOU!
Focus on the Unique – Instead of just answering the basics (the five Ws) on your pages, try to find something unique about your photo or event and focus your journaling on that. Think about the various stories or facets of experience that someone might appreciate knowing and focus your attention there! You will make more impact by focusing in areas of detail within the story – it will help your audience feel something more about the story you're trying to tell.
Journal Outside of the Box – It's not always necessary to journal in the traditional way. Journaling outside of the box can help you journal in less complicated formats. Examples of these techniques would be using pie charts, Q&A and bullet point lists to tell your story in a new and unique way. You can also record conversations as well as use poems/quotes/songs to communicate a story. Don't get hung up on traditional writing as the only way to communicate something – use other techniques and methods to tell your stories in new and different ways.
Appeal to the Senses – One of the best ways to connect your audience to the experience you're describing in your jounaling is to use the most descriptive words possible. Descriptive language can help clearly describe any number of sights, sounds, smells, tastes and feelings that were experienced. Journaling that connects to the sensory experience can add an entirely new dimension of interaction for the audience.
Here are a couple of layouts that I wanted to share that demonstrate my using these suggestions to create meaningful journaling on my pages!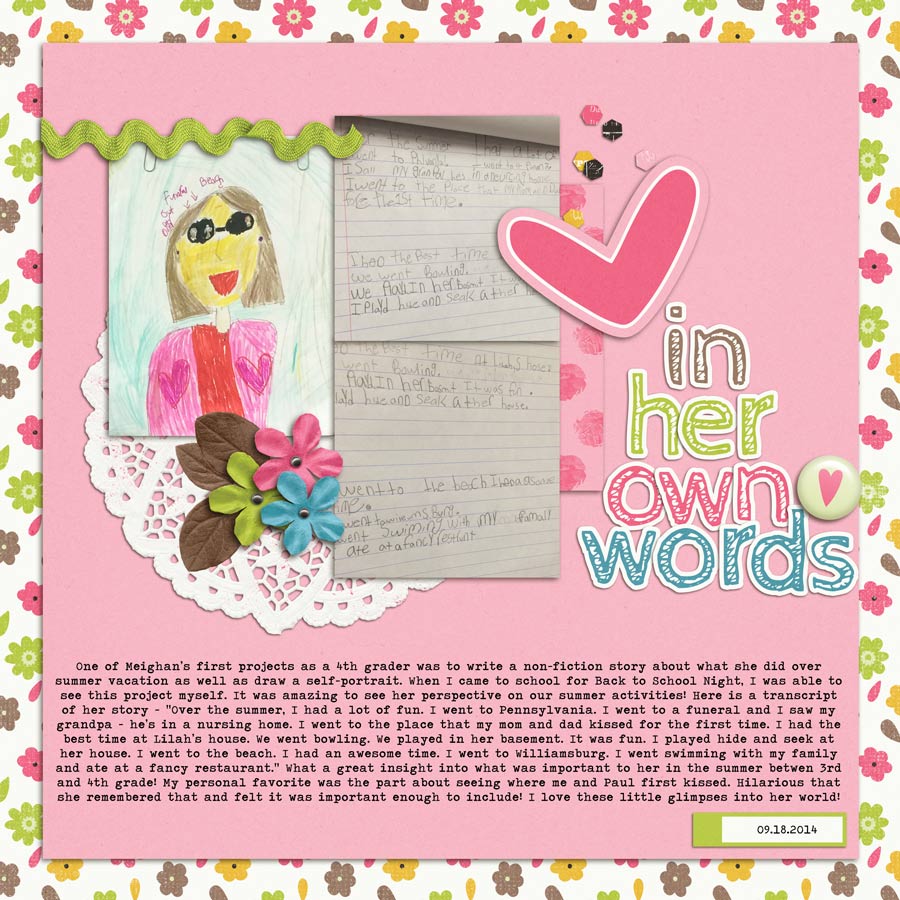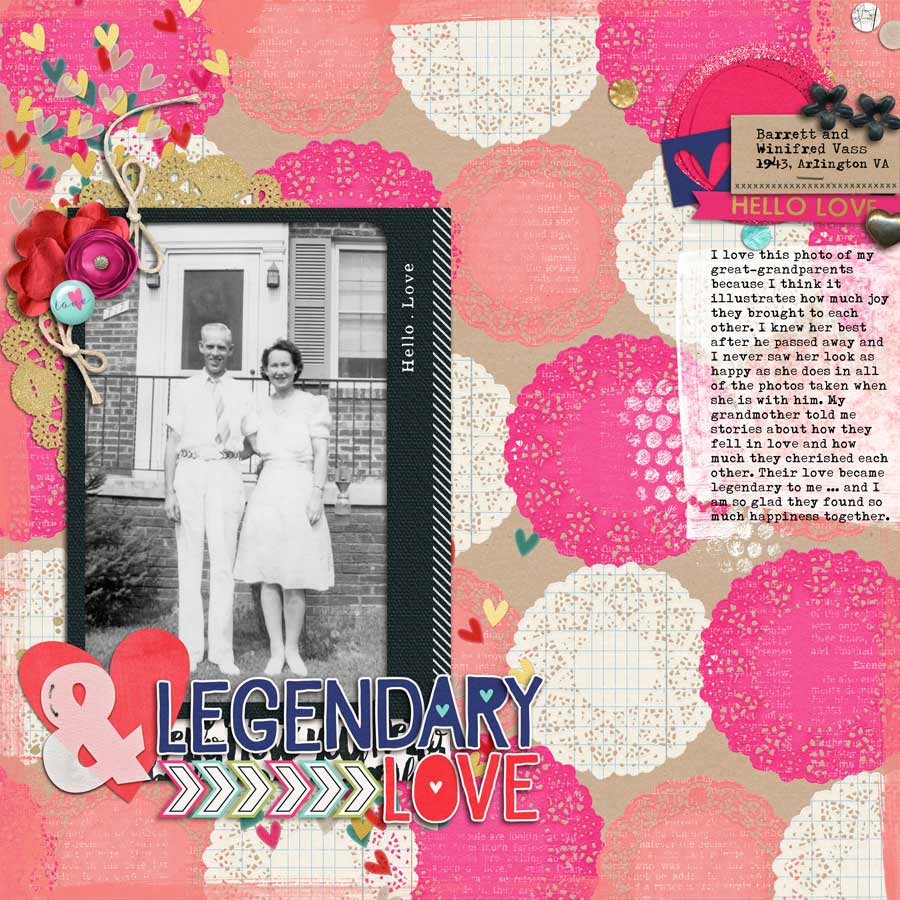 I hope that these tips and suggestions will help you to flourish your journaling skills!
Please head over to check out the Challenge Forum where I'll be hosting a journaling challenge! I hope to see you there!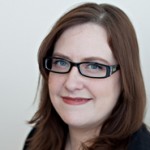 About the Author: Amy lives in Reston, VA with her husband of 13 years and their 9 year old boy/girl twins. Their 18 year old daughter is in the midst of  her second year at West Virginia University!  Amy has been scrapbooking since the early 1990s but discovered digital scrapbooking in 2005 when her twins were born and has primarily scrapped digitally since that time. She is passionate about telling her family's stories and documenting their life together! Amy is a huge reader (mostly literary fiction) and is a pop culture junkie! She also LOVES all things beauty & makeup!