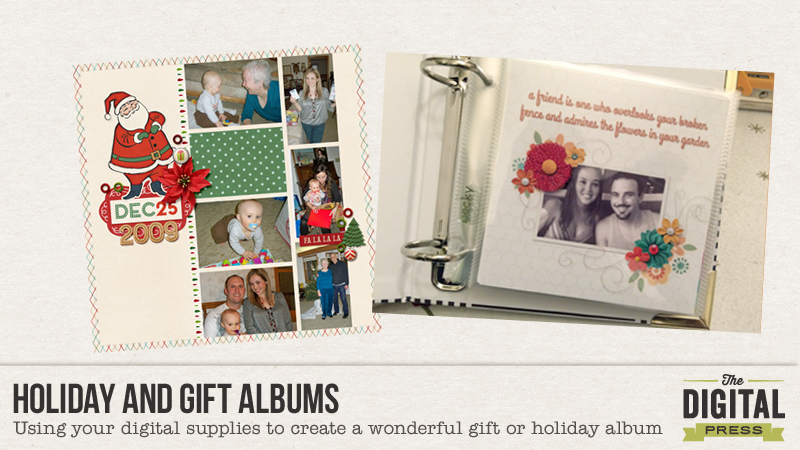 Hello! I hope everyone is enjoying the start of the most magical month — December. I love this month! The lights, the decorations (and making DIY decorations), the family traditions, the picking out of a tree… the list goes on and on.
Of all of the magic of the holiday season, a definite favorite of mine is making homemade gifts and giving photo albums as gifts. Thus, I wanted to share a few projects I have going on this year for Christmas. 🙂
The first project is a 4×4 photo album using my favorite photos of me with my best friend. We have been friends for nearly 13 years, so there were a lot of photos to choose from! After I collected the photos I wanted to use, I loaded them into Picasa where I made collages (see images below for examples; another method would be to use digital templates instead of a program like Picasa). For my absolute favorite photos I did a full 4×4 photo… and I also made several filler pages using digital papers and elements (for most, I used a variety of products from Scotty Girl Design; you could choose your favorite products/designers for these types of pages).
Here is a collage of the filler pages I made and the collage pages. For the empty spaces I am going to go back and add some journaling.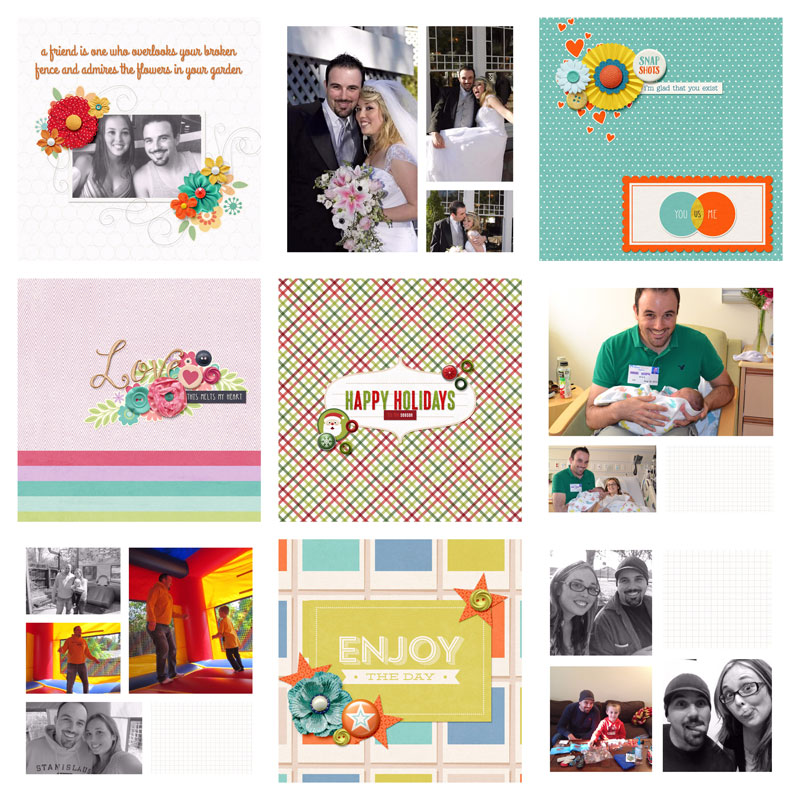 Finally, once it was all planned out — I had everything printed and then I assembled it using a small 4×4 album with page protectors: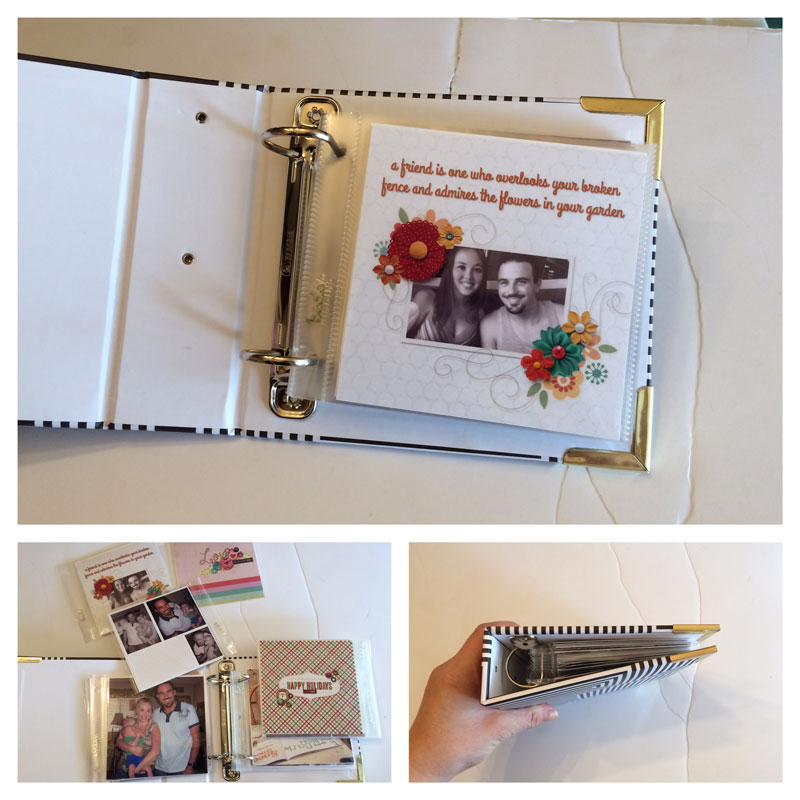 Another album I am (finally!) making is a Christmas Favorites photo album. I chose an 8×8 format for this one, and began by choosing my favorite memories from each Christmas (all the way back to 2009). Again, I created digital pages (using Another 25 Days Templates by Sabrina's Creations. Once the digital pages are ready, I print them out at an 8×8 size and put them into an album using page protectors.
Here's a look at the finished project (so far… because I still have a few more years to finish and print)…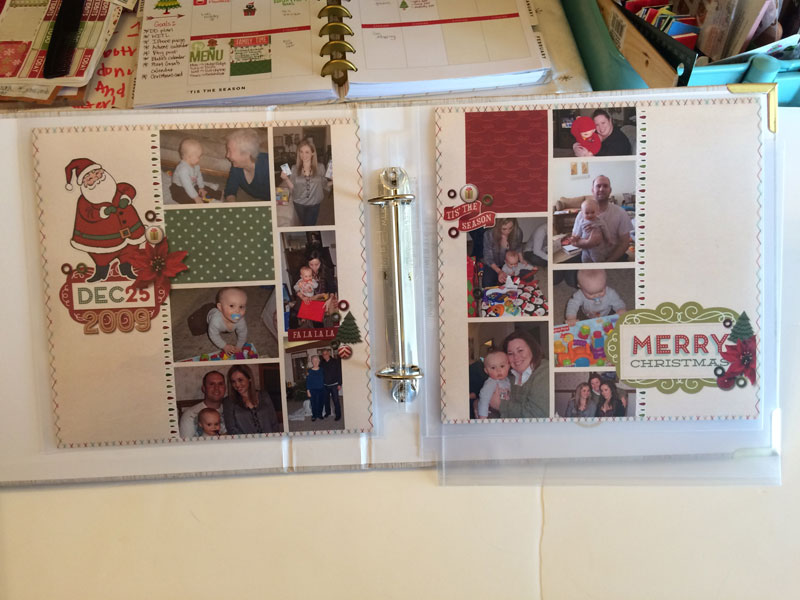 And there you have it! Two simple ways to document Christmas and share your love of memory-keeping with others by using your favorite digital scrapbook products and tools!
---

About the author Sabrina spends her days chasing a ferocious toddler (Sunshine) and an angry and sassy kid (Captain). She loves to spend her rare quiet moments escaping in lots of books and also loves a good dance party in the kitchen.