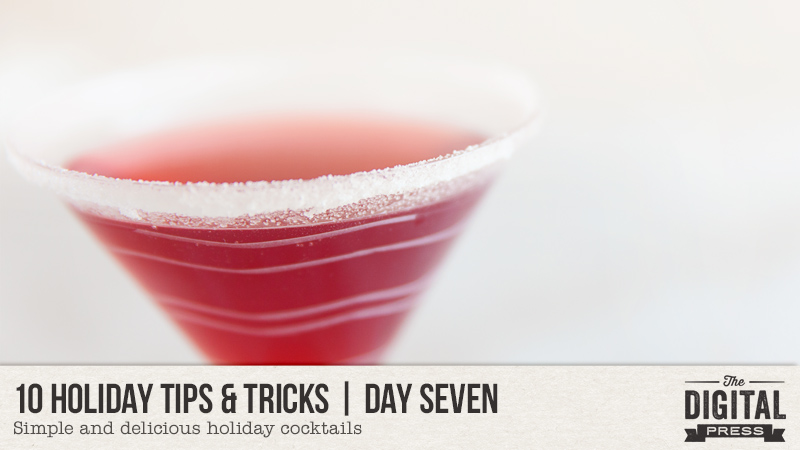 Hello everyone! It's Day Seven of our 10 Holiday Tips & Tricks series this month… and I am here today to share a few delicious cocktails I created to help you celebrate the holidays with a little extra holiday spirit!
First, here is my version of a holiday Martini…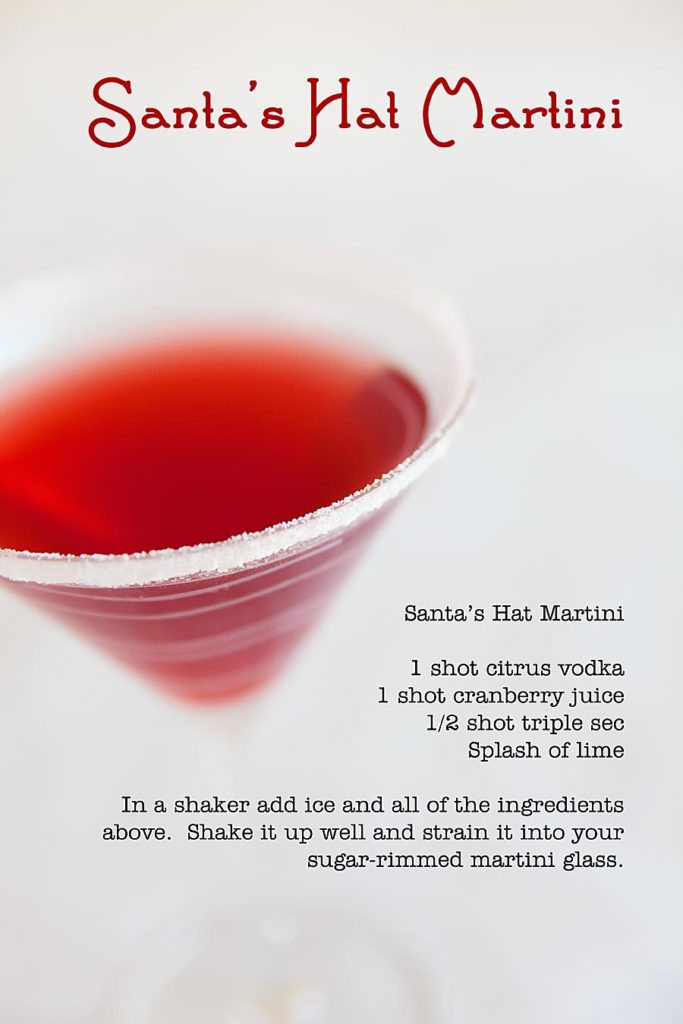 Tips: rim your glass with a thick layer of sugar to sweeten up your holiday. Want a kid-friendly alternative? Try a cherry limeade: add a splash of lime to a cherry 7-up. 🙂
Next… shake up your part with this festive peppermint candy cane-rimmed version of a White Russian…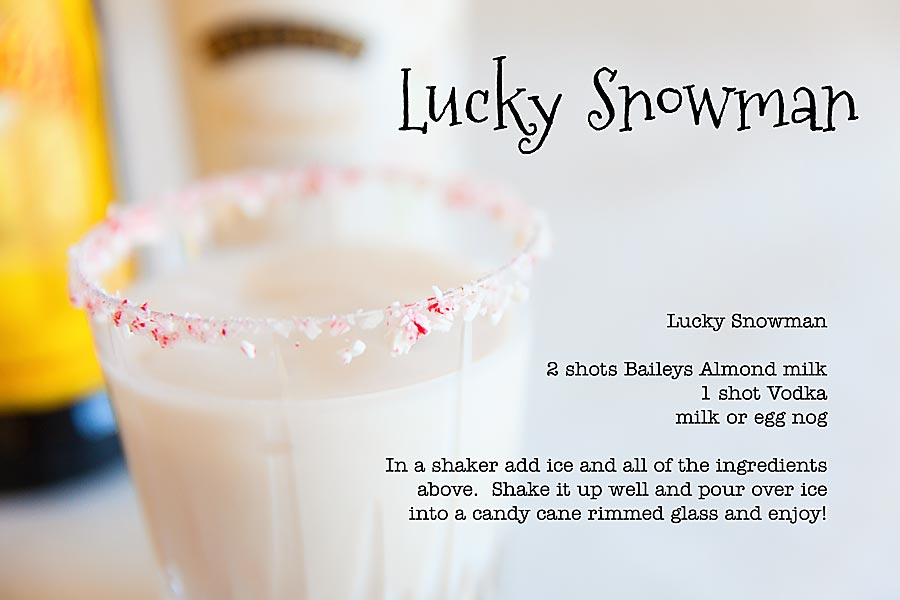 Tip: kids will love this one if you adapt the most fun part of it by serving their milk in a candy cane rimmed glass this Christmas. Just skip the Baileys and Vodka!
And finally, I'm calling this holiday twist on a traditional grasshopper "The Grinch!" If you drink enough of this one, it will steal your Christmas… memories! Only kidding, of course! Please drink responsibly!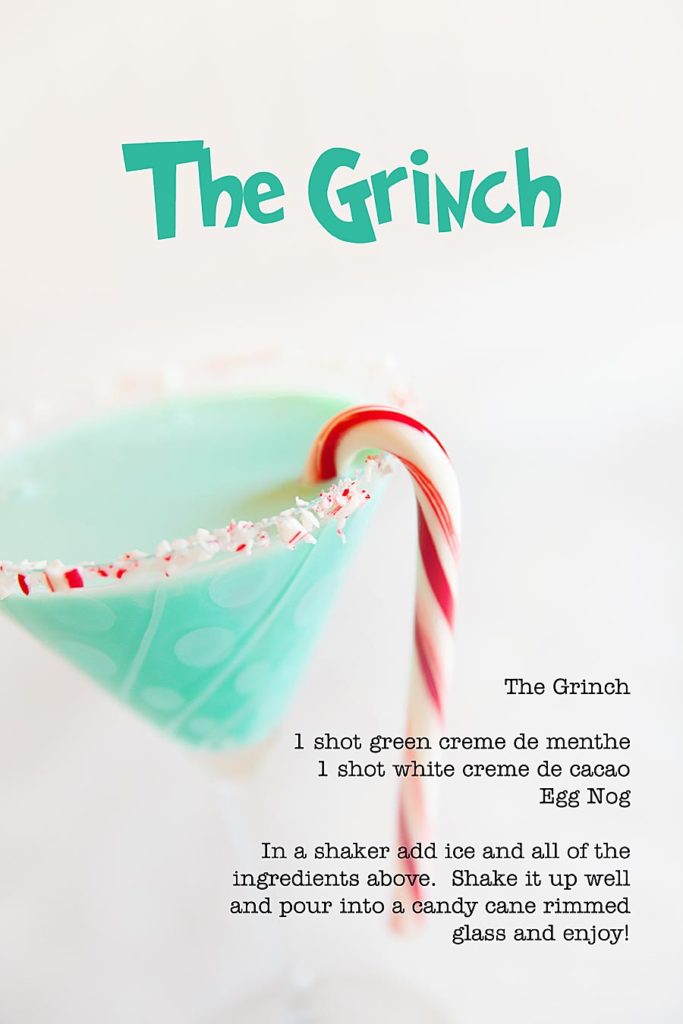 Tip: add green food coloring to egg nog for a non-alcoholic version.
I hope these tips will help you create some fun holiday beverages! Come join us in the forum and post your own images if you give any of these a try… 🙂
---

About the Author  Farrah Jobling is a member of the creative team here at The Digital Press. She lives in Denver with her amazing family — Mike, Nicholas (9), Claire (7), Hope (2 yr old puppy) & Kringle (9 mo old bunny). She works from home as a photographer and enjoys scrapping her personal photos.