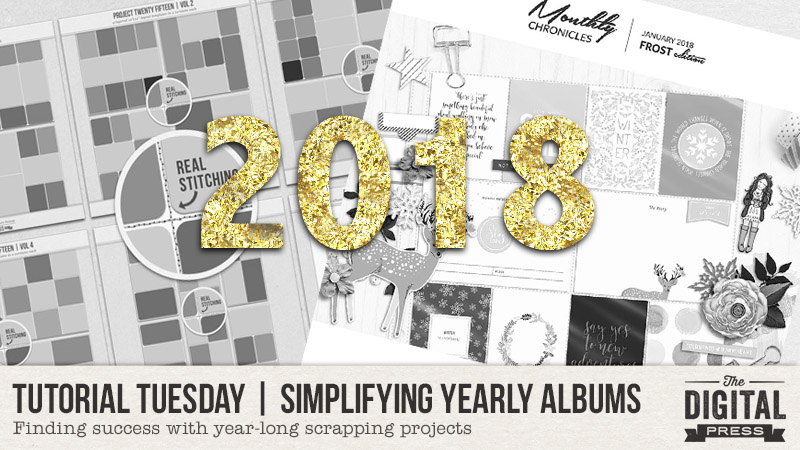 Happy New Year, scrappers! It's time for another edition of our Tutorial Tuesday series… and I'm here today to share a few easy tips for simplifying the process of creating an annual album (thus making it possible to stick with these long-term projects!).
As we embark on a new year, I know many ofus are planning on creating some sort of yearly pocket scrapbooking album. Whether you choose to do weekly or monthly layouts, it is important to think about setting yourself up to be successful for the whole year. Many times in the past, I have started out with grand plans to do a weekly pocket layout… only to get burned-out by the end of the second month due to over-complicating my layouts.
This year, though, I am going to try to simplify my weekly layouts in order to make it through the year and have a finished album as the clock strikes midnight and brings 2018 to a close. I thought I would share some of my simplification ideas with you, too, in case you are planning a similar project!
Yearly Pocket-Style Album Tips
1. Choose a few templates and reuse them throughout the year — I find that I sometimes spend as much time looking for templates as I do actually scrapping the layout. This year, I am going to try to stick to a few templates in order to speed up my scrapping. You can always rotate the templates if you need to mix things up a bit. A template collection makes this really easy! My all-time favorite pocket scrapping template collection is Laura Passage's Project Twenty Fifteen Template Bundle. There are templates in there for so many different combinations and they are very versatile (including options for stitching).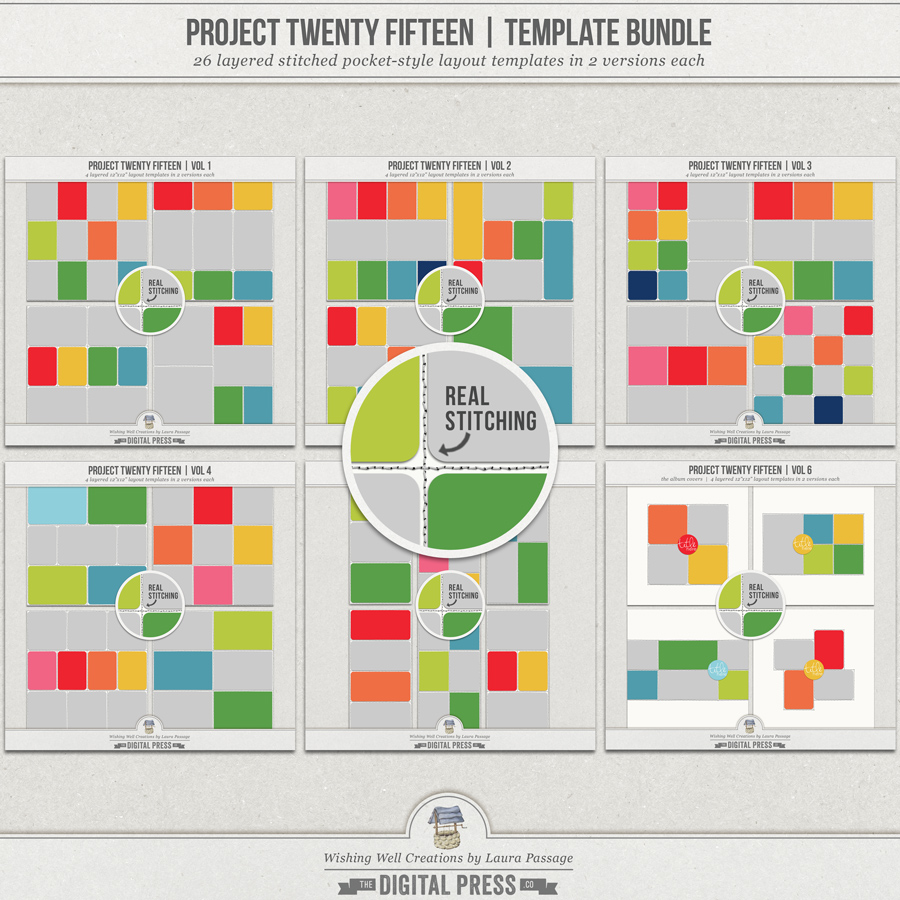 2. Use one kit for multiple layouts — If I used a different kit for each weekly spread, I would spend a LOT of time sorting through papers, embellishments and cards. By using the same kit for multiple layouts, you can streamline the process of sorting through kits and simplify your scrapping. For example, for January, I might use a monthly kit like the amazing Monthly Chronicles | FROST for all of my January layouts. These types of kits give me plenty of choices, so that my layouts have variety but I am still only sorting through one kit per month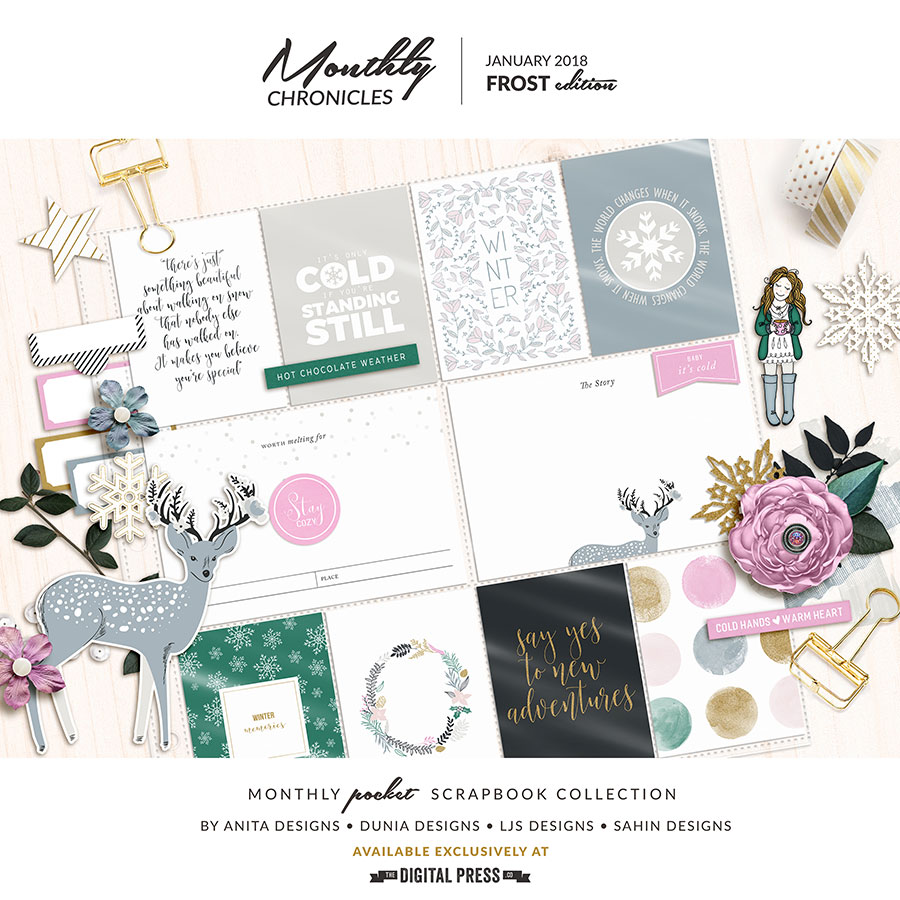 3. Schedule a set scrapping time for these layouts — I am going to do Monday-Sunday layouts, so I set a reminder in my calendar so that I remember to scrap my weekly spreads on Monday evenings. I find that getting behind stresses me out and then I am more likely to give up on my projects. By setting aside dedicated scrap time for these special layouts, I will stay up to date. Whether you are doing a weekly or monthly format, schedule time to complete your layouts to stay up to date.
4. Embrace the 'less is more' ideal — Don't we want to use all those gorgeous embellishments and papers? But, it takes lots of time to get each one placed just right. Instead, try using a few favorite cards, papers, and elements and let your photos be the stars of the layouts. It will speed up the process and get those layouts complete in no time.
And finally, the one tip that I think is the most important…
5. Be flexible — Did you have a busy week and not take enough photos? Run out of time to do a layout one week or month? NO BIG DEAL! Forgive yourself and do what works. Maybe you combine two weeks together in one spread or just do a monthly layout instead if you feel like you are falling behind. Know that whatever you do to save those memories for your family is enough! Scrap whatever you can proudly!
I wish you a very happy 2018, and hope that you find success with your scrapping goals!
---

About the Author  Katie is a member of the creative team here at The Digital Press. She lives in Central Florida with her husband and their four sweet but crazy boys. When she's not dodging Nerf bullets or trying to dig out from under the never-ending pile of laundry, she enjoys photography, cooking, going to Disney World with her family, and, of course, digital scrapbooking.