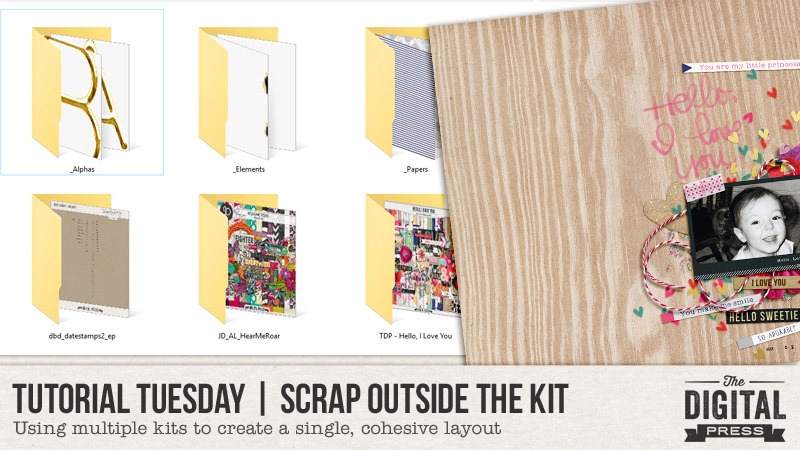 Hello, and welcome to another edition of our Tutorial Tuesday series here on The Digital Press blog! Today I thought it would be fun to share with you my love for scrapping with multiple kits at one time. I know many around digiland don't share my same love and like to stick to one kit at a time, as they are often overwhelmed on how to use multiple kits/products on a single cohesive layout. I'm going to share with you a super simple approach that will hopefully help you to "scrap outside of one kit."
To get things started, I select the kits/products I want to work with. You can select yours based on color palettes, themes, or anything else your heart desires. For my layout, I simply chose four gorgeous products from the shop that I loved (no other connection or reason!)…
Once I have my products selected, I take all of the elements from the products I selected and I make copies — putting all new copies into a single elements folder; I do the same for the alphas, papers, etc.. This makes it easy to have them all in one place and I don't spend too much time flipping back and forth between kits while I work.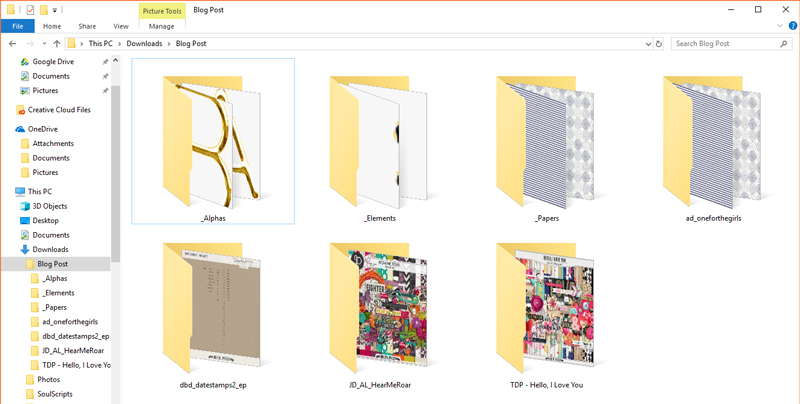 From there, I just scrap my page as normal, choosing anything I like (papers, elements, etc.) as though it all came out of one product (instead of 4!)…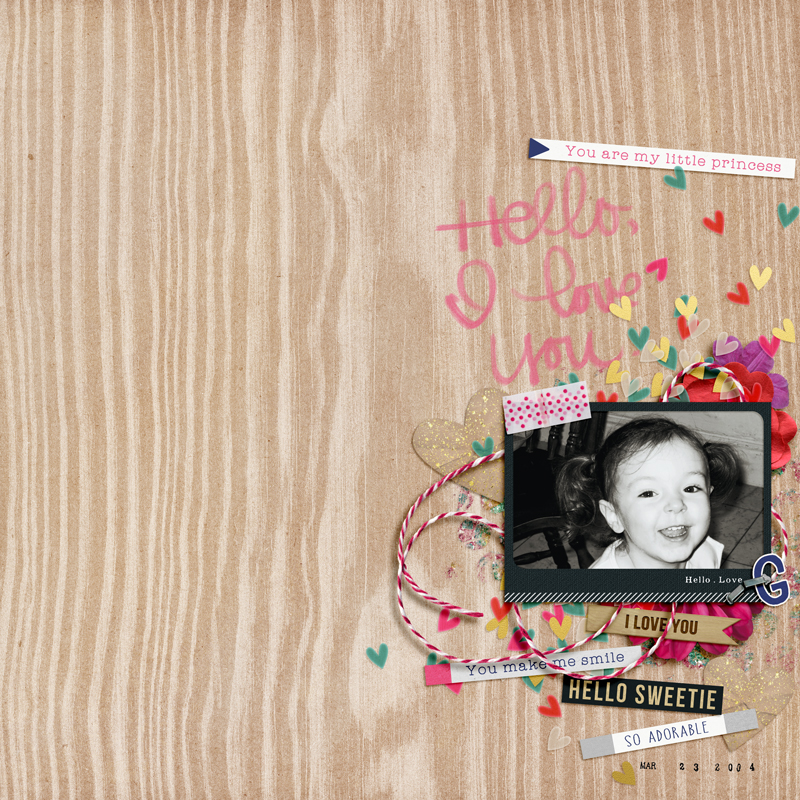 Essentially, all I have done is create a large "mega kit" with items from various kits and/or different designer's products. It really makes it easy to see it all in one place.
I hope this helps you dig deep in your digital stash and combine old favorites with new ones to create unique pages you and your family will treasure forever. If you give "scrapping outside the kit" a try, please share your layouts in the gallery — we would love to see them!
---

About the Author  Sheana is a member of The Digital Press creative team. She lives in Southeastern Ohio with her husband and 2 teenage daughters. She works full-time as a policies and procedure writer for a large investment firm. When Sheana isn't working or scrapbooking, she enjoys spending time with her family.