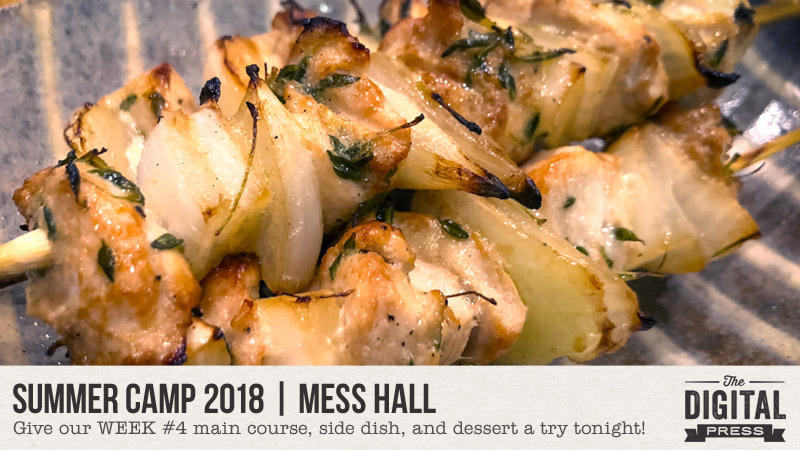 Hello, and welcome to the fourth and final edition of this summer's weekly "Mess Hall" feature — part of The Digital Press's big SUMMER CAMP 2018 event that has been running throughout July!
If you haven't already checked out our lineup of activities for SUMMER CAMP 2018… definitely swing through the forum, grab yourself a badge tracking card and join the fun (there's still a week left, and you can earn discounts and prizes even if you haven't yet jumped in during WEEKS #1-3!). We've got even more events, challenges, tutorials, and more lined up throughout the final week of July!
Today, I'm here to share with you some delicious recipes for WEEK #4 that we got from the always-amazing Nini Lee of ninigoesdigi. Here's a quick look at Nini's dishes…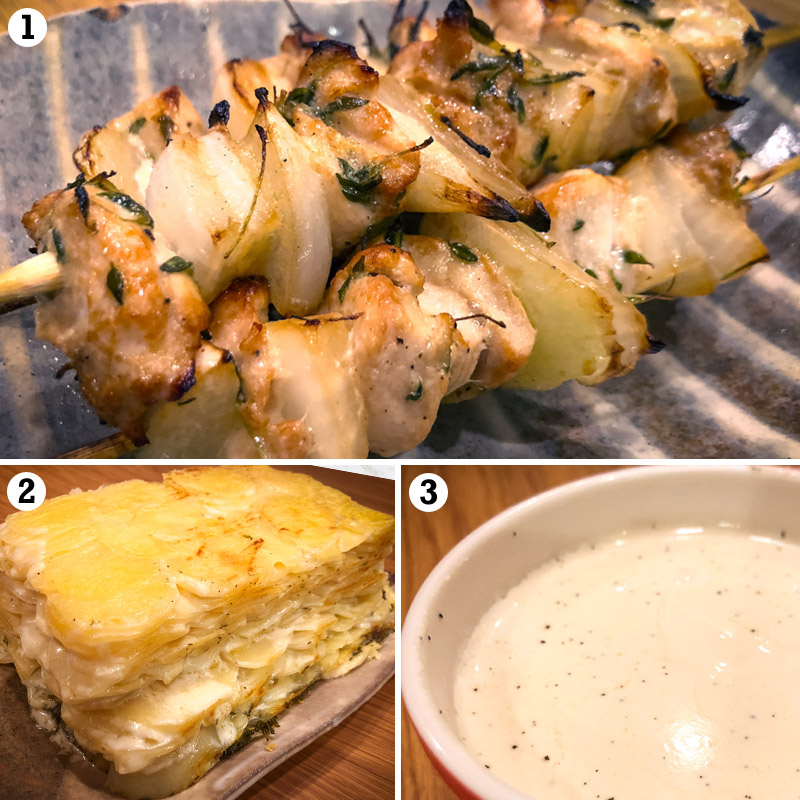 photo credits to TDP design team member Nini Lee
What's that yumminess you see up above?
Lemon Chicken Skewers
Potato and Herbs Cake
Vanilla Panna Cotta
---
LEMON CHICKEN SKEWERS
INGRIEDIENTS NEEDED
2-3 cups chicken fillet to make skewers (chicken legs are possible, too; I used about 300 g of fillets for this but I think you could use up to 500 g with this recipe?)
1-2 onions (depends on how many skewers you'd like to make; I was able to make 5 skewers with half of one big onion)
3 tablespoons lemon juice
2 tablespoons olive oil
3 tablespoons Maggi seasoning (soy sauce or Worcester sauce also work)
1 tablespoon thyme (if possible, fresh)
1 tablespoon rosemary (if possible, fresh)
salt
pepper
INSTRUCTIONS
Cut the chicken fillet in big diced pieces. Set aside (***NOTE*** if you use legs, of course, there's no need to cut them)
Also cut the onions in big diced pieces (if you make skewers).
Mix the lemon juice and the oil with the following: the Maggi Seasoning (Maggi Arome) or soy sauce (that's what I used) or Worcester sauce, as well as with the thyme and the rosemary.
Mix the sauce with the chicken (or if using chicken legs, baste them with sauce).
Let it marinate in the fridge for about 12 hours. If you prepare the day before, it will be perfect for your lunch.
Make your skewers by alternating chicken bits and onions.
Cook with a grill or in a fry pan without adding oil or butter.
You can serve with some ratatouille or some semolina (or of course with the potato gratin showed below) 😉
---
POTATO AND HERBS CAKE
INGRIEDIENTS NEEDED
approx. 3 cups (750 g) potatoes (peeled)
1/2 cup mixed herbs (parsley, chives, chervil, thyme)
3/4 cup to 1 cup (200 ml) cream
1/3 cup to 1/2 cup (100 ml) skim milk (I use almond milk)
1/4 cup (50 g) grated Gruyere cheese
1 pound cake mold
INSTRUCTIONS
Pre-heat your oven to 350 °F (180 °C).
Grease a pound cake mold.
Slice the potatoes thinly and dry the moist with some kitchen paper.
Layer those slices in the mold.
Heat the cream and the milk in a pan up until it boils. Take off the heat and add the minced herbs and mix.
Pour this mixture on the potatoes. I followed the recipe and did that but maybe you could make layers and pour the mixture in 2 steps. Once you have layered half of the potatoes you can pour half of the mixture and then finish layering the rest of the potatoes and pour the rest of the mixture. I think it would allow to have herbs also a little more in the middle of your cake. Up to you! 😉
Cover with aluminum foil and let cook for 30 minutes in the oven.
Take out the foil and continue cooking for 15 minutes.
Spread the cheese over the top and cook again for 15 minutes until the potatoes are tender.
Let rest for 10 minutes before you serve.
***NOTE*** you can also add minced ham to this recipe (I use about 75g).
---
VANILLA PANNA COTTA
INGRIEDIENTS NEEDED
2-3/4 teaspoons gelatin
2 tablespoons (30 ml) cold water
8.5 oz (250 ml) heavy cream
8.5 oz (250 ml) milk
1/2 cup (100 g) sugar (you could also reduce this to 75 g if you don't like things too sweet)
1/2 a vanilla bean (cracked open and grated)
INSTRUCTIONS
In a little bowl, add the water and spread the gelatin. Let it swell for 5 minutes. Set aside.
In a small saucepan over medium heat, gently heat the cream, milk, and sugar along with the vanilla grains and bean. Mix until the sugar has melted in.
Remove from the heat.
Add the gelatin and mix with a whisk until it has completely dissolved.
Strain it.
Pour the mixture into 6 separate serving cups. Let them cool.
Cover with a plastic wrap and put in the fridge for at least 6 hours until the panna cotta has taken form.
If you want to, you can garnish with candied prunes or white wine poached peaches, etc.
***FOOTNOTE FROM NINI*** "I would like to say a special thank you to Amie of Little Lam Paper Co. for her help. I had issues with the recipe of Panna Cotta I found on the internet, and she helped me with the measurements. I wanted to use this Summer Camp opportunity to try out new recipes… but when you go to some unknown places there might be a few bumps, right? Well, I am glad Amie was there to lift me up LOL! Thanks a bunch Amie!"
Don't these recipes from Nini look fantastic? If you want to give one of these recipes a try and earn your WEEK #4 MESS HALL BADGE for TDP's SUMMER CAMP 2018… come get the details in the forum —> HERE.!
---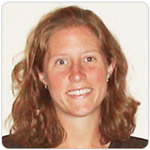 About the Author  Laura Passage is the owner of The Digital Press, and also the designer behind Wishing Well Creations by Laura Passage (WWC). She works now as a graphic designer in both the digital and paper scrapbooking industries, but previously spent over a decade working as a college soccer coach. She lives in the Pacific Northwest with her husband and two young sons (affectionately referred to as The Tiny Terrorists), and will rationalize eating coffee ice cream for breakfast to anyone who questions it.