Do you remember that little voice inside your head when you first started digital scrapbooking? If you were a paper scrapper first, you probably said to yourself, "Oh, this is amazing! I can use these products over and over and only have to buy them once!" Well, I'm here to tell you to listen to that voice! Today I want to show you how you can get the most bang for your buck by altering and reusing templates.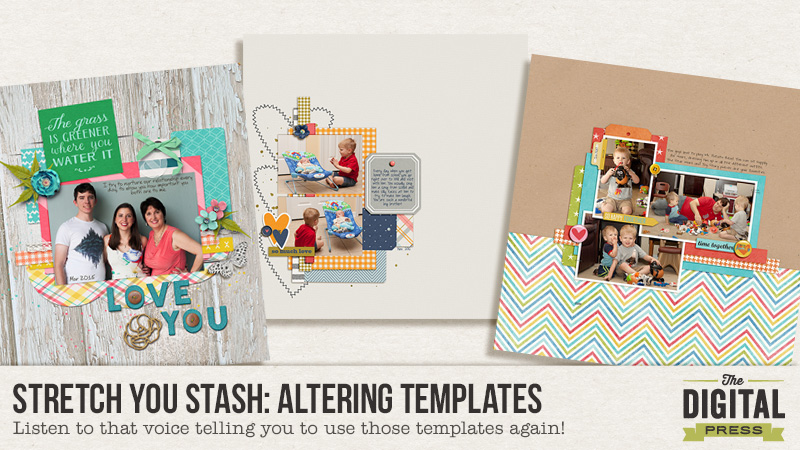 For my examples today, I am going to use All Laid Out 13 by Dawn by Design.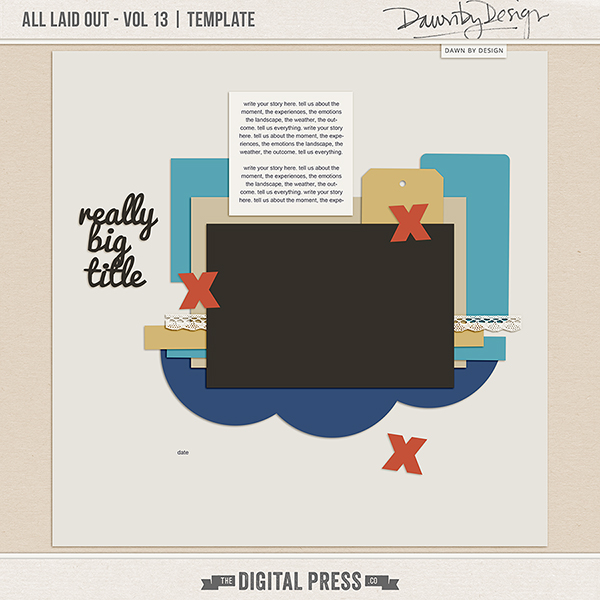 First up, I have a gorgeous layout by Stacia from the TDP Creative Team. She stayed pretty true to the template and created a wonderful layout.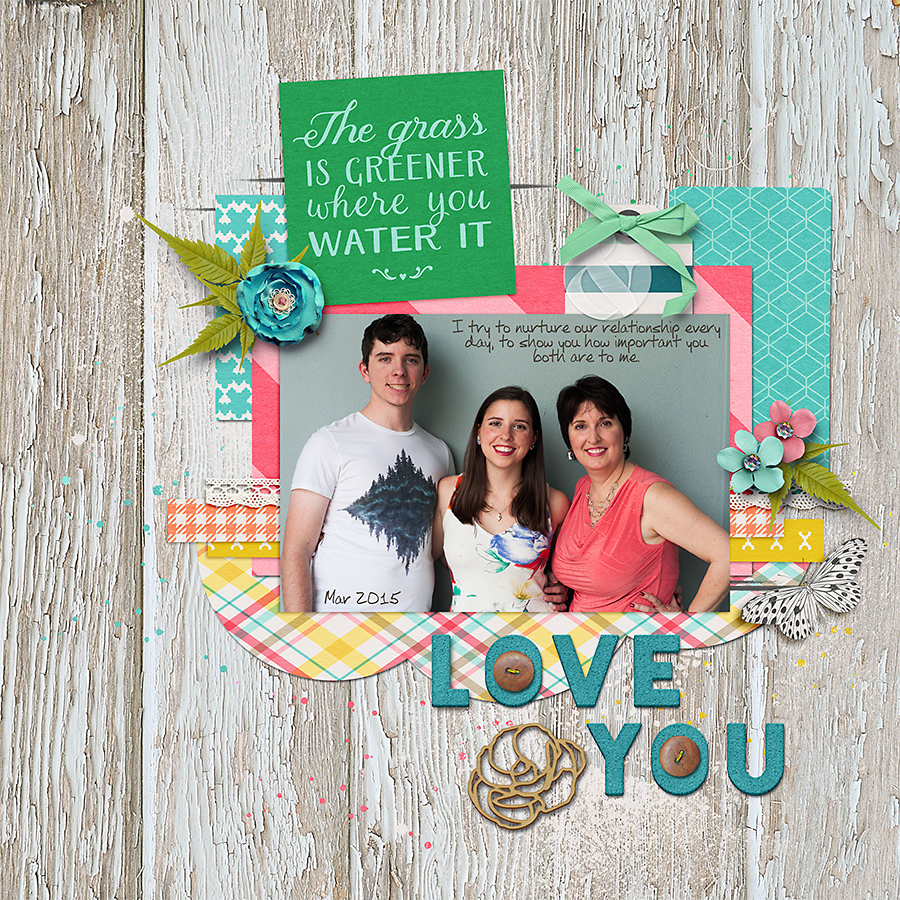 I decided that I wanted to use this template again, but this time, I wanted to work two photos into the layout. First, I rotated the entire template to accommodate the landscape oriented photos. Next, I substituted the stitched hearts for the distinctive semi-circles paper to change things up a bit, duplicated the main photo block and resized it, and made a few other tweaks. Then, I selected all the layers except for the background paper and reduced the size to give me a little more white space. Now it looks like a whole new layout with very little work!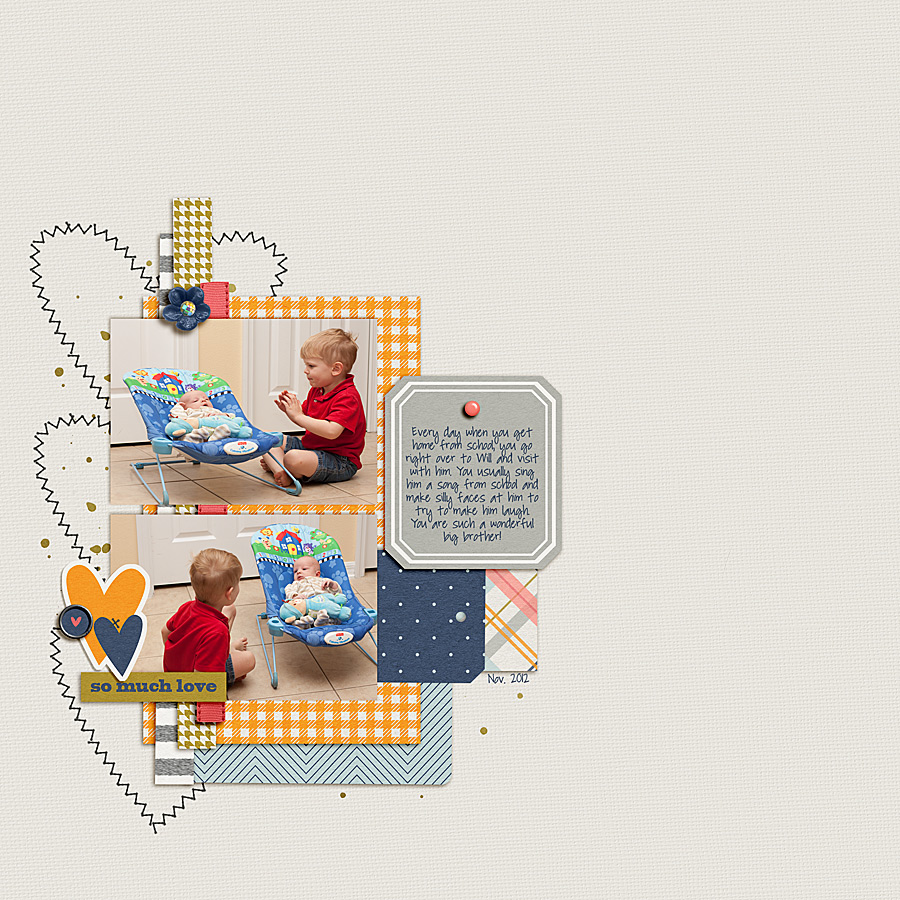 Finally, I decided to create another layout with three photos. I duplicated the main photo block twice, rotated one of the boxes, and resized them, dragging them into the positions where I wanted them. I also deleted the cloud like paper layer and substituted the chevron paper on the bottom half of the layout. Then, I just moved the journaling around a bit and added a few embellishments and I was done. Another unique looking layout with the same template.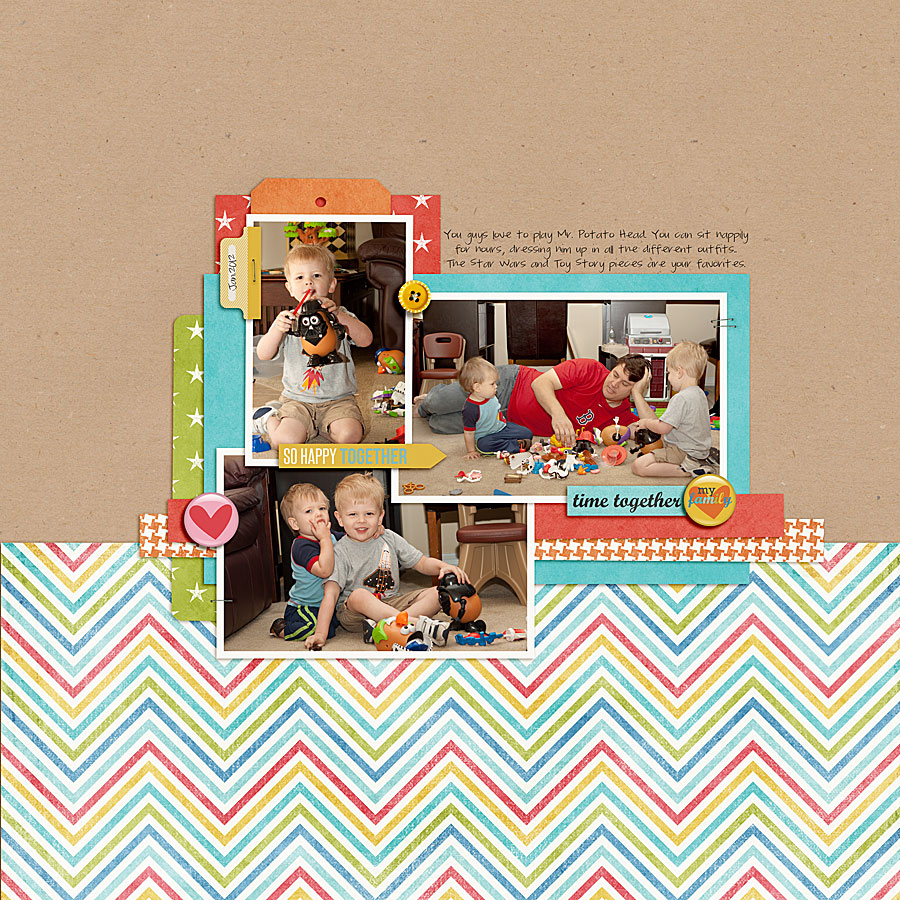 As you can see, it is simple to stretch your template stash! Don't let yourself be limited by the number of photo spots on those templates. Listen to that voice telling you to reuse them! I'm hosting a challenge over on the Challenge Forum at The Digital Press where you can alter one of your templates to make a fresh layout. I hope you will come join in the fun!

About the Author: Katie is a member of the Creative Team here at The Digital Press. She lives in Central Florida with her husband and their four sweet but crazy boys. When she's not dodging Nerf bullets or trying to dig out from under the never ending pile of laundry, she enjoys photography, cooking, going to Disney World with her family, and, of course, digital scrapbooking.