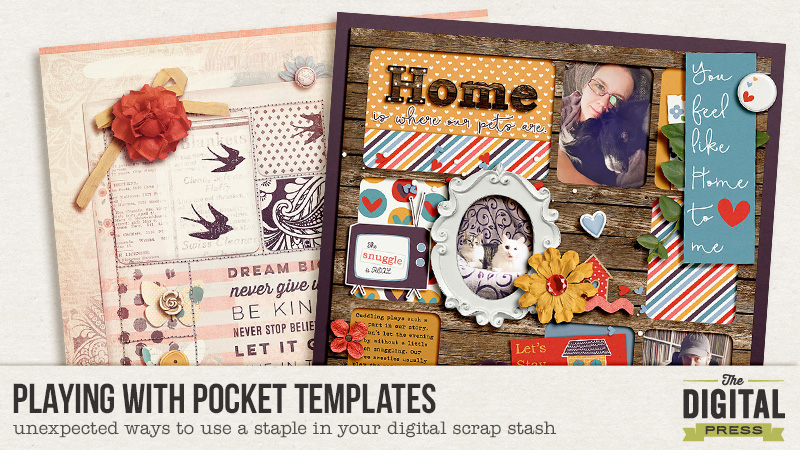 Do you love pocket templates and use them all the time? Or do you struggle with them? I personally love project life but I'm not a big fan of straight lines. Every layout that I made with pockets in the past was not obeying to the rules of pockets. Let me show you how I deconstruct pocket templates, sometimes even to a point that they are unrecognizable.
While I think it's good that the designers provide templates that use the whole 12×12 layout, I need more visual breathing room on my canvas. It's rare that I leave it as it is. I downsize the template at least by 10%, most of the times 20% or more, sometimes I add a mat underneath the pockets, to have a framing of the whole. Even when you are using the whole 12×12, rethink this when you want to print your pages. You might need some bleed to provide nothing gets cut off in the printing process. All my layouts you see in this post are sized down.
Going out of bounds of the pockets
One thing I seem to be afraid of when playing with pockets are the straight lines. I usually can't let them rule my layout. I have to break the lines up. Mostly with embellishments on top of it all, leaping over the edges. I tend to make it a more classic layout, applying the rule of thirds or getting more attention to certain parts of the layout. I emphasize the shadows on these embellishments, to make the 3d quality of them stand out more.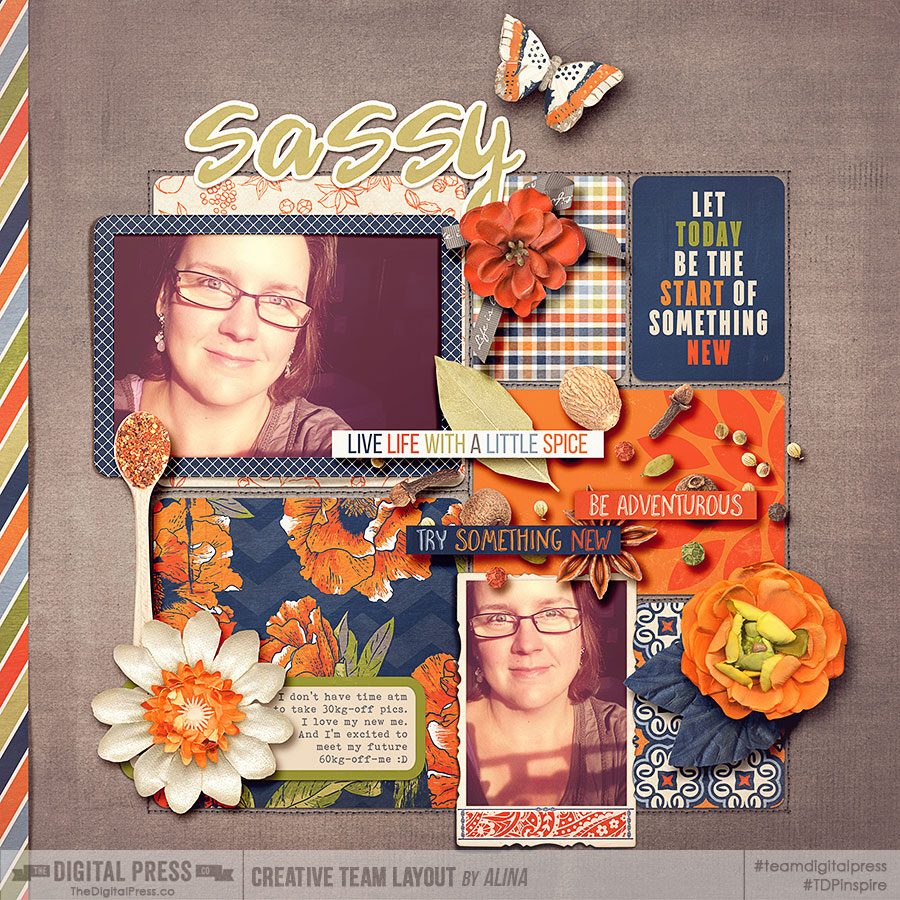 Changing the shape of the pockets
All pockets are rectangular by nature. Weird, right? There are only little exceptions to this rule. Sometimes a rectangle is broken up to make it two triangles. Still not very organic and still too straight for me. How about replacing one or more of the rectangles with a different shape like a circle or an oval? I tend to do that with frames in that shape. It makes the whole layout softer and it gives a great entry point for the eyes.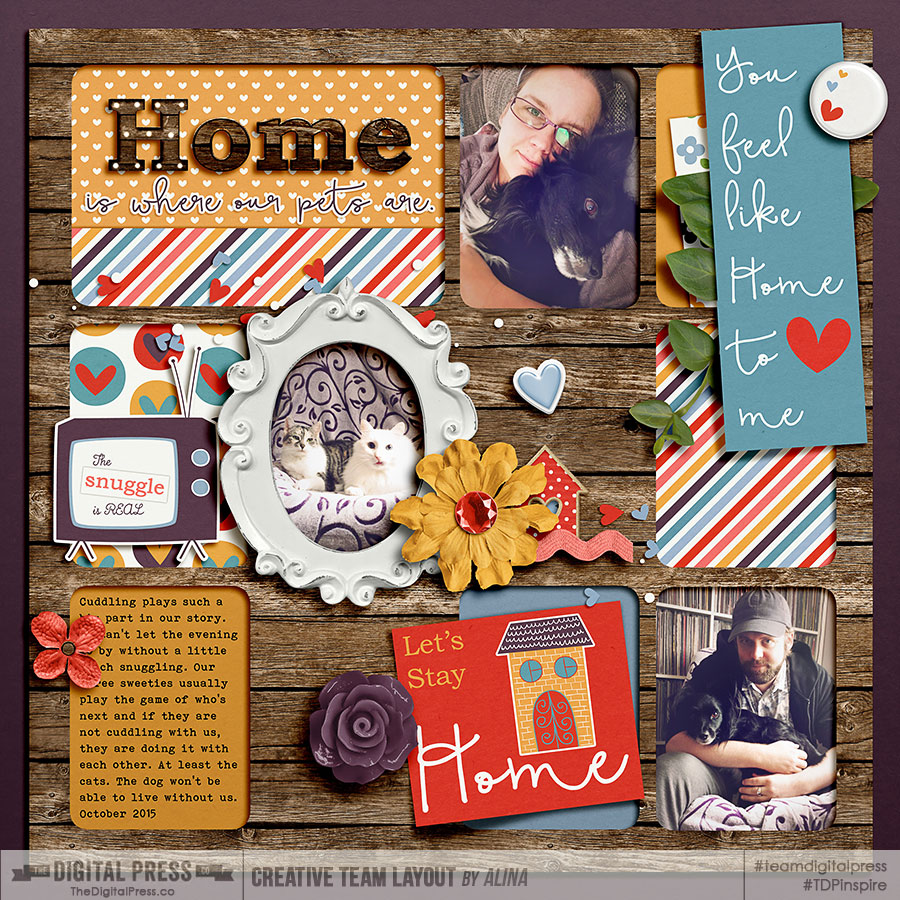 Sometimes the tilt does the trick for me. With a little tilt I get a more natural look to the whole. And if I strive for one thing, then it is the natural, real paper look. It may look as if the pockets were photographed on the background paper.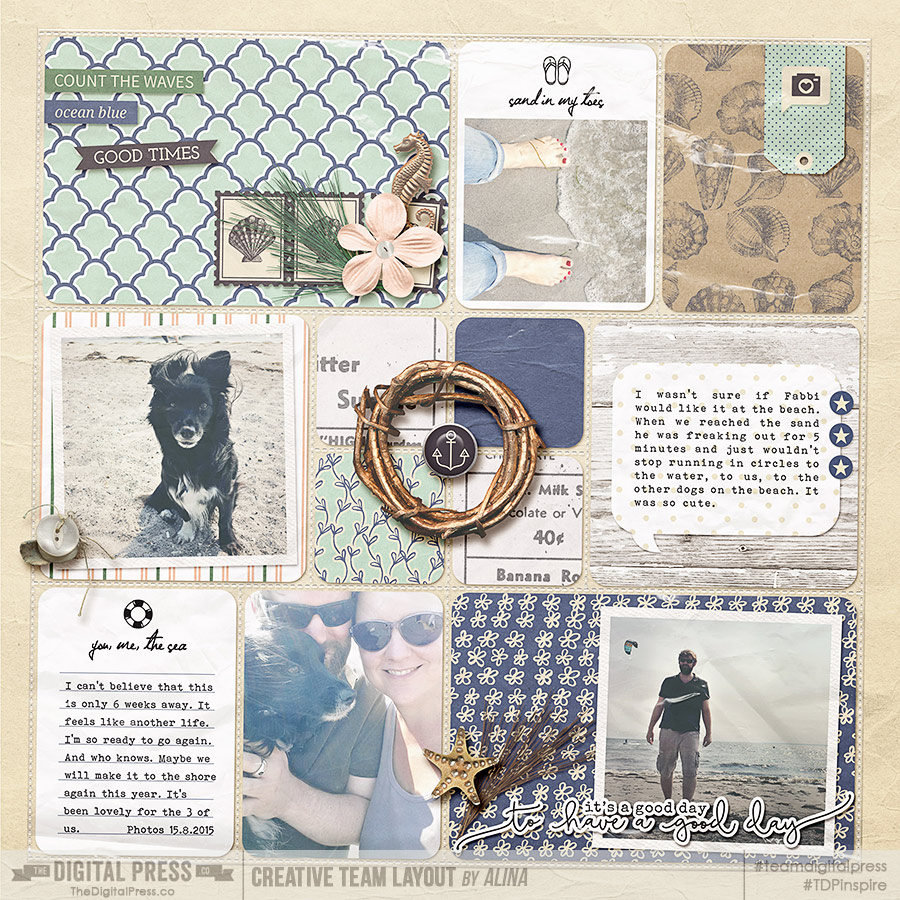 A bigger tilt might give you a whole new look, like this template wasn't intended for pocket scrapping at all.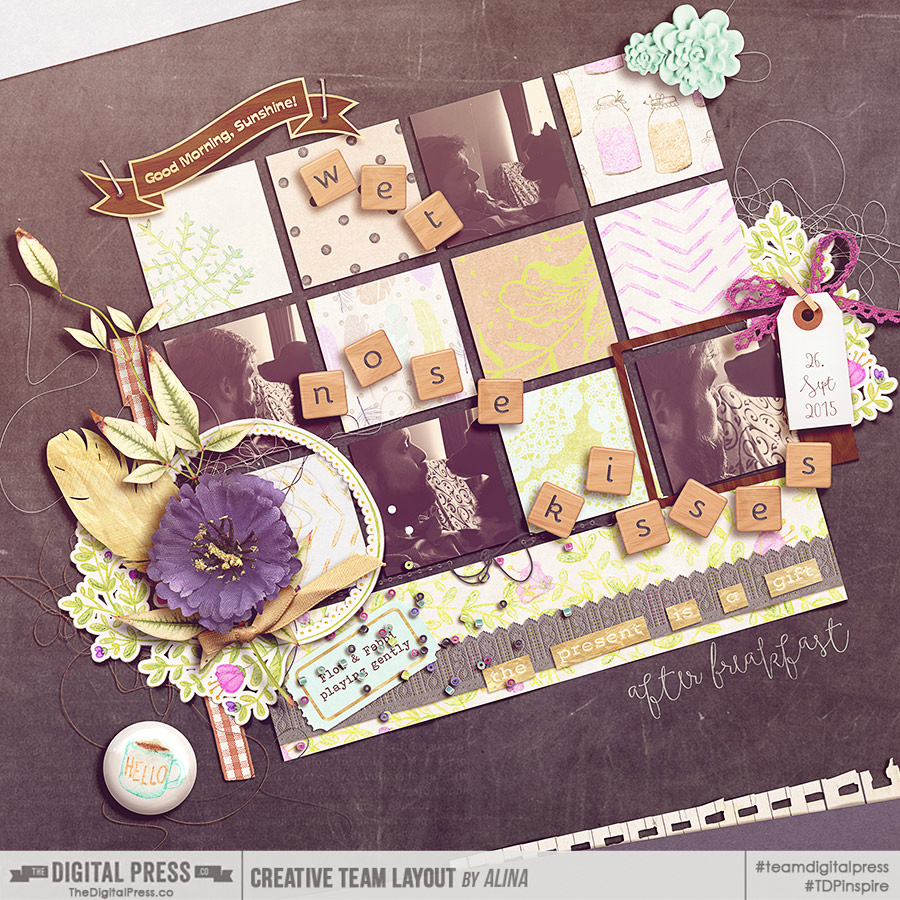 Use the template for a pieced background and add your own photocluster
From going out of the pockets with embellisments and frames it's not far to this step. You can even go further by adding more embellishments than I did here. You could also use a second template with a big cluster and plop it onto your pocket template and go from there.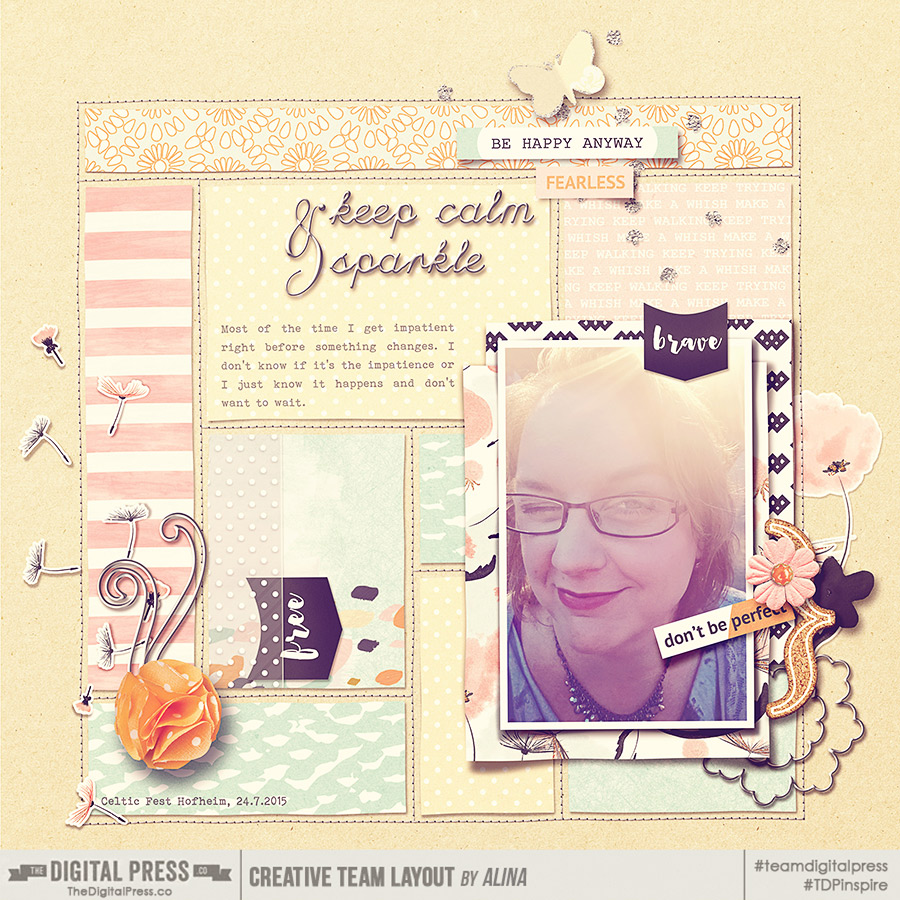 Using it for Art Journaling
I remember that once someone asked if I consider myself more towards the pocket scrapping side, the "regular" scrapping side or the Art Journaling side. As if pocket scrapping and Art Journaling are two very different ends on a spectrum of scrapping. Maybe they are. I personally don't think so. There are some very reflective pocket pages out there. And some very to the rule Art Journaling pages. And last but not least "regular" pages with a grid or no visible structure. I love being challenged to try something different and always want to make things work, even if at first it seems awkward. I tried a more artsy approach to pockets several times and I love it. Yay for art in rectangles!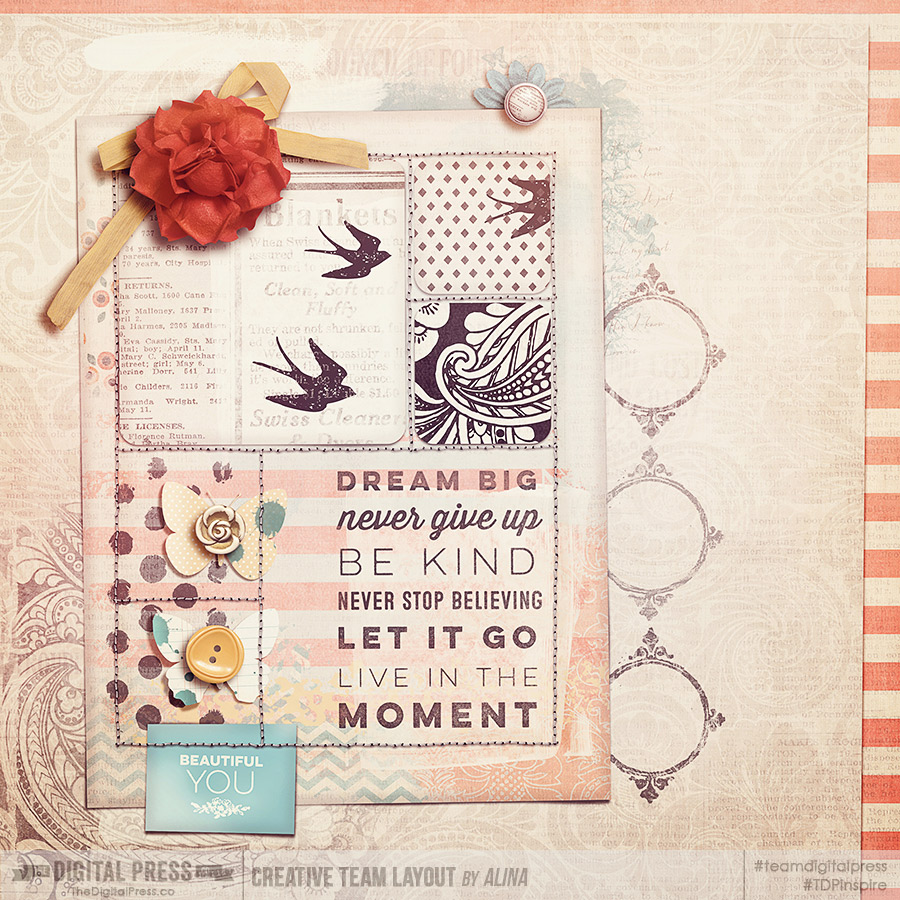 That's it for now. I'm sure there's much more that you can do with your pocket templates. Do you have more ideas? Feel free to comment below and point me to one of your layouts. And who knows, maybe I will scraplift your idea! Thanks for reading and have a great time while putting new inspiration into practice. Happy scrapping!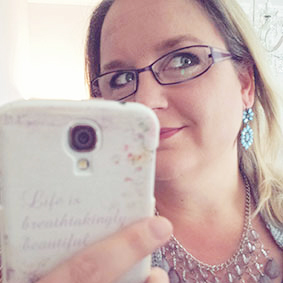 About the Author: Alina enjoys sitting in front of her large computer screens too much. Apart from that she loves walking her dog and watching sunsets while being amazed of life in general. She is married to her best friend. Tries to manage the needs of her two cats and her dog and badly fails when they all want their cuddle time at once. Everything else is scrapping, taking photos and currently crafting. Having said that, she needs a bigger craft room.