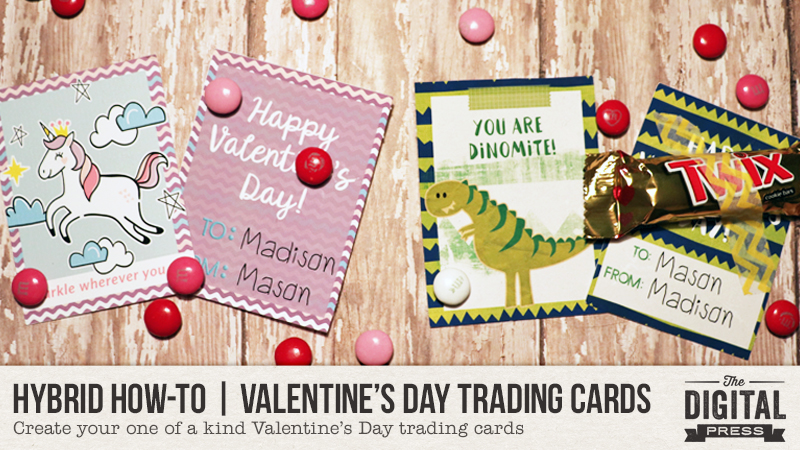 Hello everyone! It's Tanya here, and I'm excited to share another edition of our Hybrid How-To series with you here on The Digital Press blog today! I seriously can't believe it's already mid-February and almost Valentine's Day. Today, though, I'm here to teach you how to use your digital supplies to make some super cute Valentine's Day trading cards… a project which will hopefully remove the stress of this holiday already being upon us!
You have plenty of time to grab a digital kit or two and create some fun Valentine's Day cards for your little ones to trade with others; it's definitely a project you can complete this weekend!
SUPPLIES NEEDED:
Your favorite digital Valentine's Day kit(s)
(or, you can go the unconventional route and use non-themed kits that have fun papers/elements you like!)
White cardstock
Double-sided tape
Paper cutter
Scissors
Valentine's candy
Washi tape
For this project, I used the following digital products (as you can see, I went the "unconventional" route and used non-Valentine's-themed items — Be The Magic Be A Unicorn by Rachel Etrog Designs -and- Rawr Like A Dinosaur by Mari Koegelenberg)…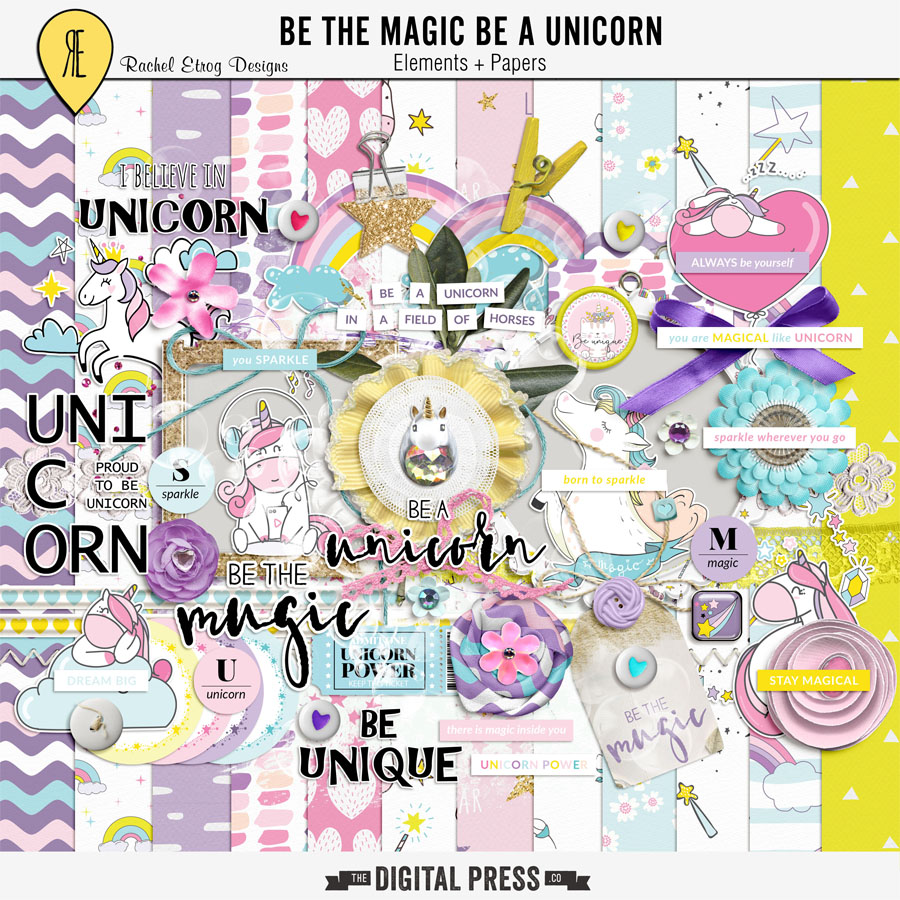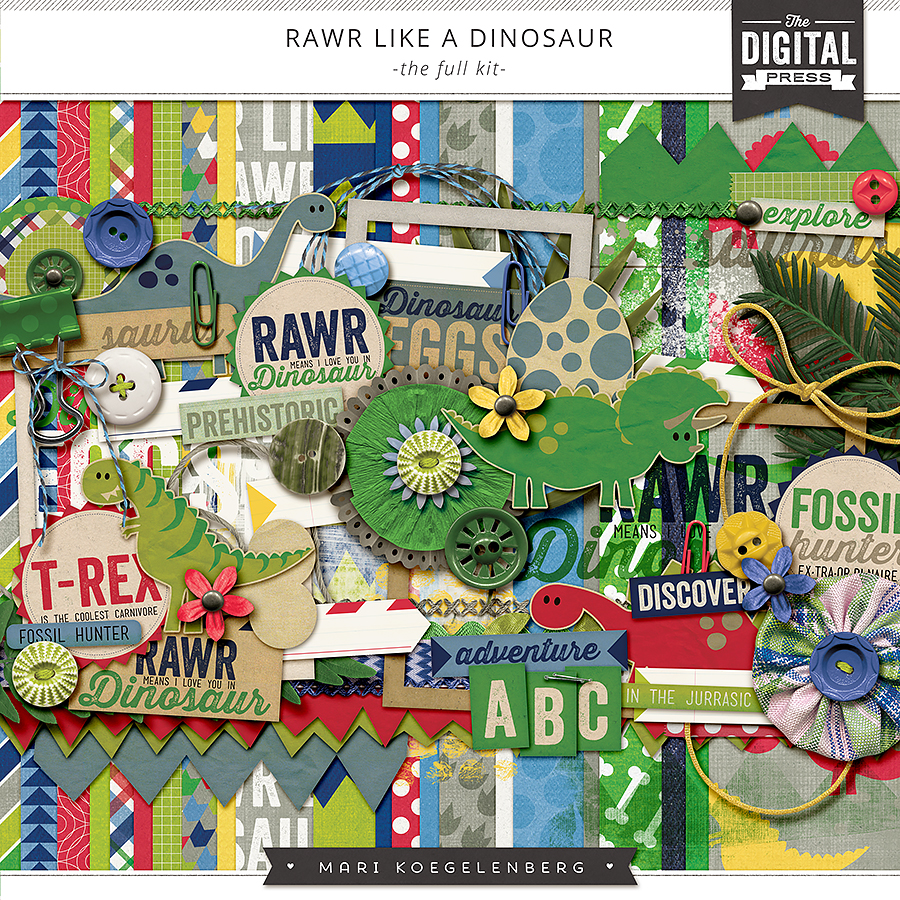 I created these fun school Valentine's cards in Silhouette Studio, but you can use any photo editing program; I really like the software and I find it very easy to use (most of you already know that my favorite thing to do with my Silhouette machine is Print and Cut; this time, however, I actually designed and printed and then used my paper trimmer to finish them off).
The first step is to open the images and papers you want to use. For the paper, I drew out a rectangle in my software and and then did a drag and drop. Then I began layering until I got the desired look I wanted…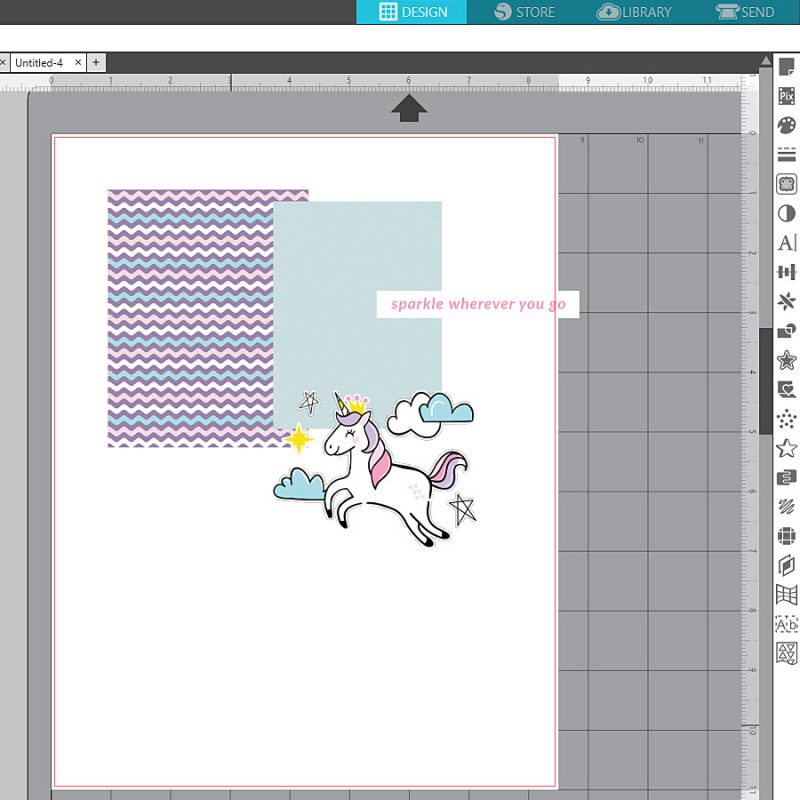 Here is a look at the final image I ended up with, after doing the steps above…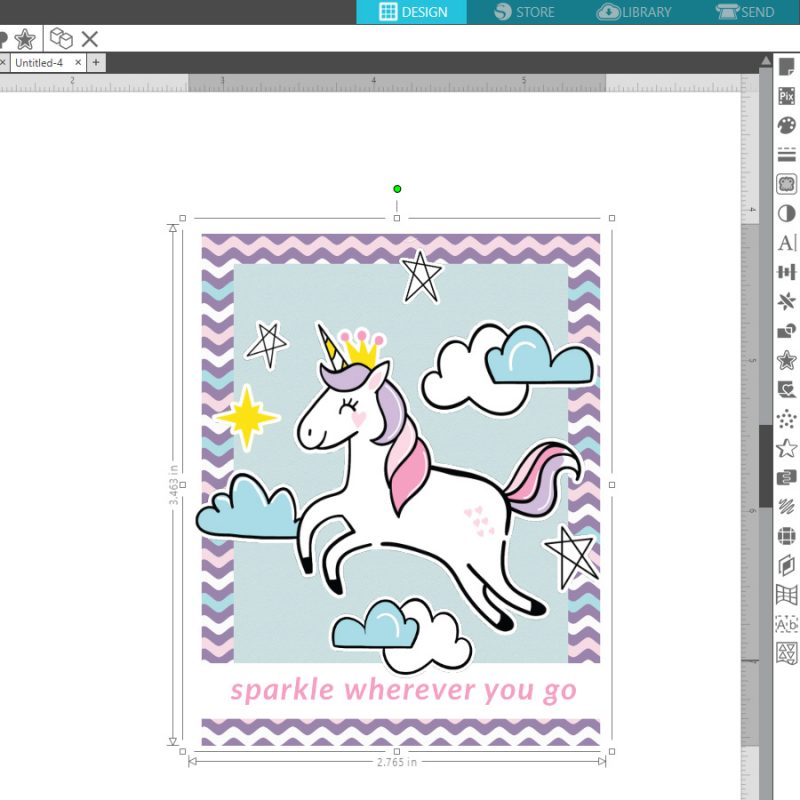 You'll find that there are sooooo many possibilities for what you can do! Just play around and have fun! There are some really cute embellishments in the kits I used, so I just experimented until I found something that worked.
The next step is to duplicate them and print as many as possible onto one page. Here, I was able to fit eight on one page, but if you find that you would like them to be a little larger, you can definitely go with six…
Now, we'll create the back of the card the same way we created the front (choose papers, embellishments, word art, etc… and layer until we have a design we like).
To print them onto the back of the cards we already printed, we will need to ensure that we use the same exact layout/arrangement when we print… and then we simply flip over our paper, fee it into the printer, and print side two. Make sure to follow your printer options for double-sided printing (if applicable); on my printer, to print on the back side of a page, I have to insert it printed side up (but know your own printer, and/or experiment to be sure!).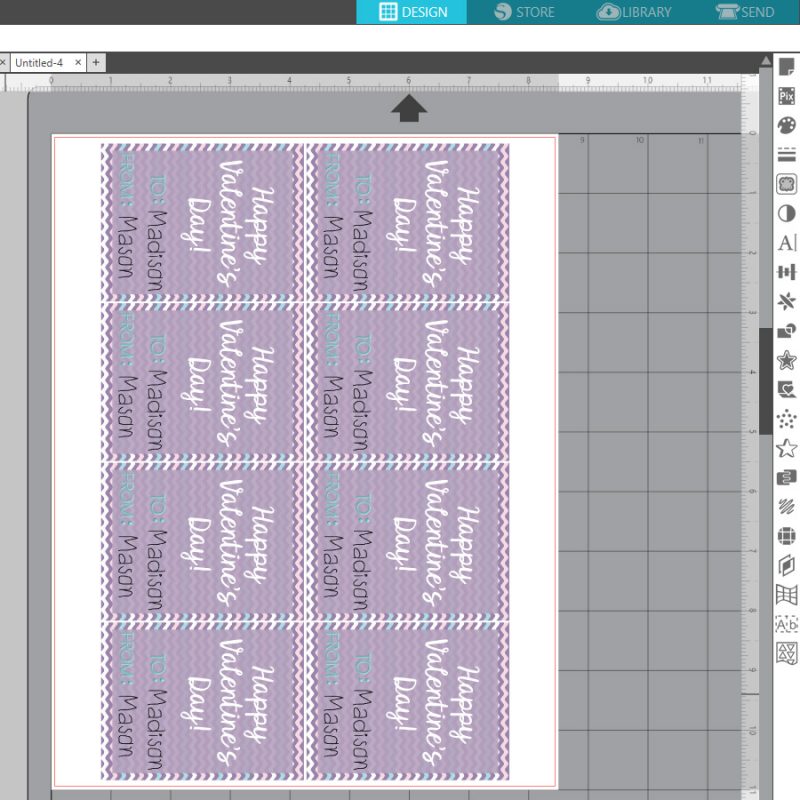 After I created the unicorn cards shown above, I decided to make another Valentine's Day card design — this time, using the Rawr Like A Dinosaur kit. This was created the same way I created the cards up above.
Here's a look at the design I settled on…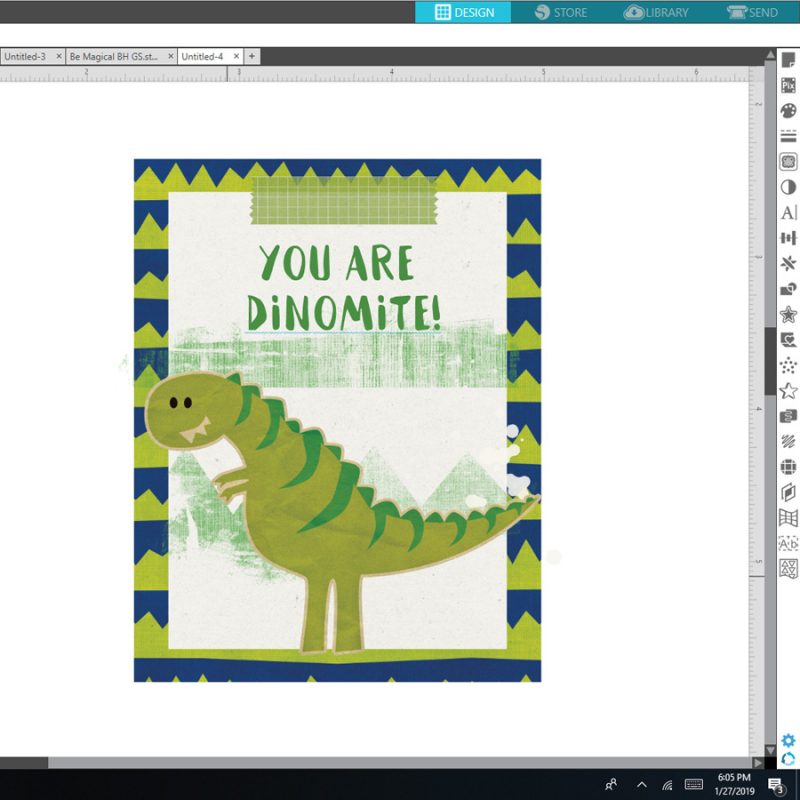 Again, I arranged them 8-to-a-page… and then printed the front sides before flipping it, putting it face up in my printer, and printing the back sides.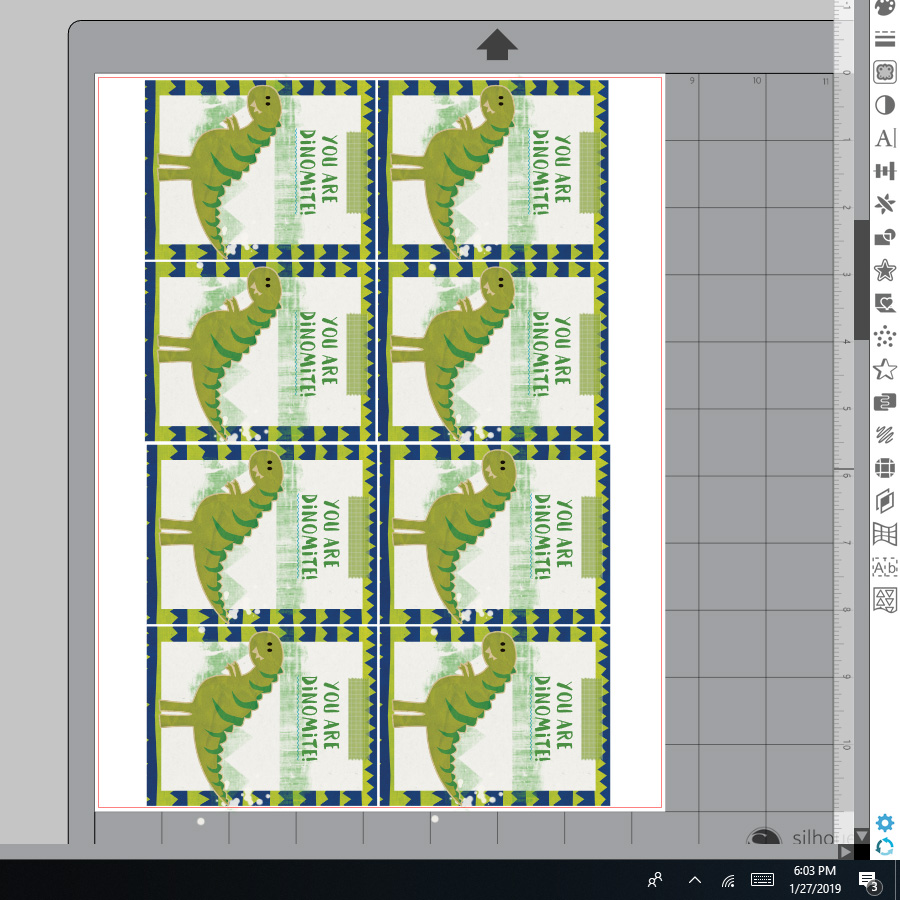 After we have finished printing the cards, we'll use our paper trimmer and/or scissors and cut them out…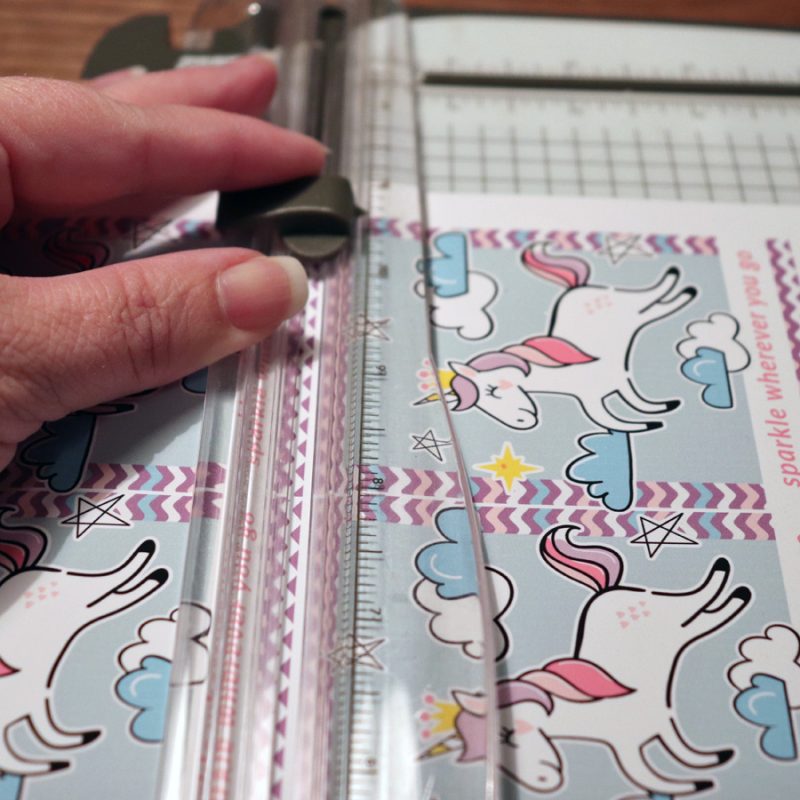 After trimming, you've got yourself some super cute custom double-sided Valentine's Day cards!
At that point, you can prep them for trading with friends by having your little one sill out & sign all of them.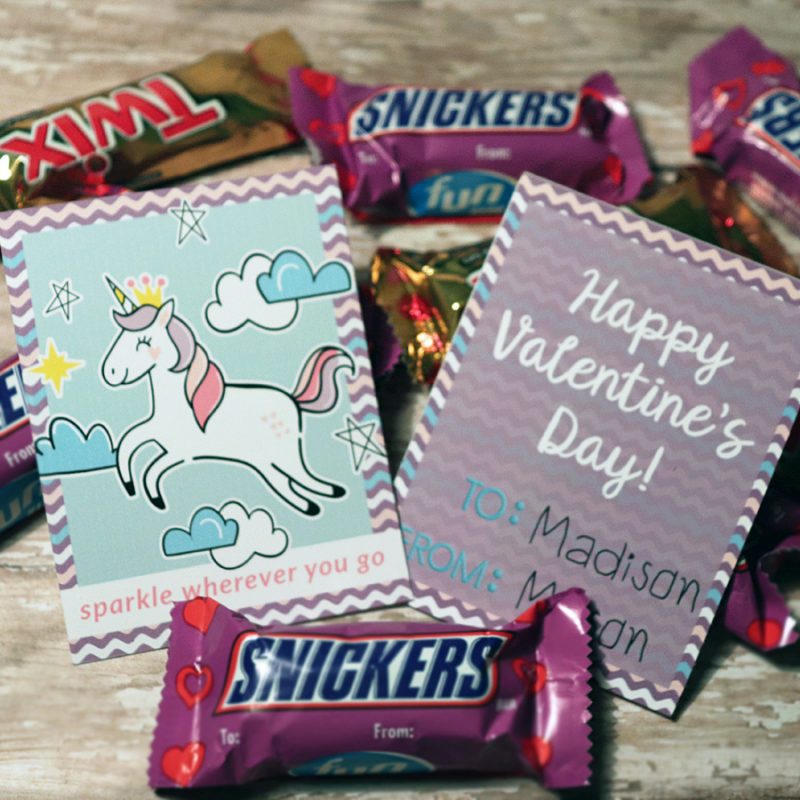 Aren't these just the cutest?  There is nothing like creating your own things… especially when you get to share them with others!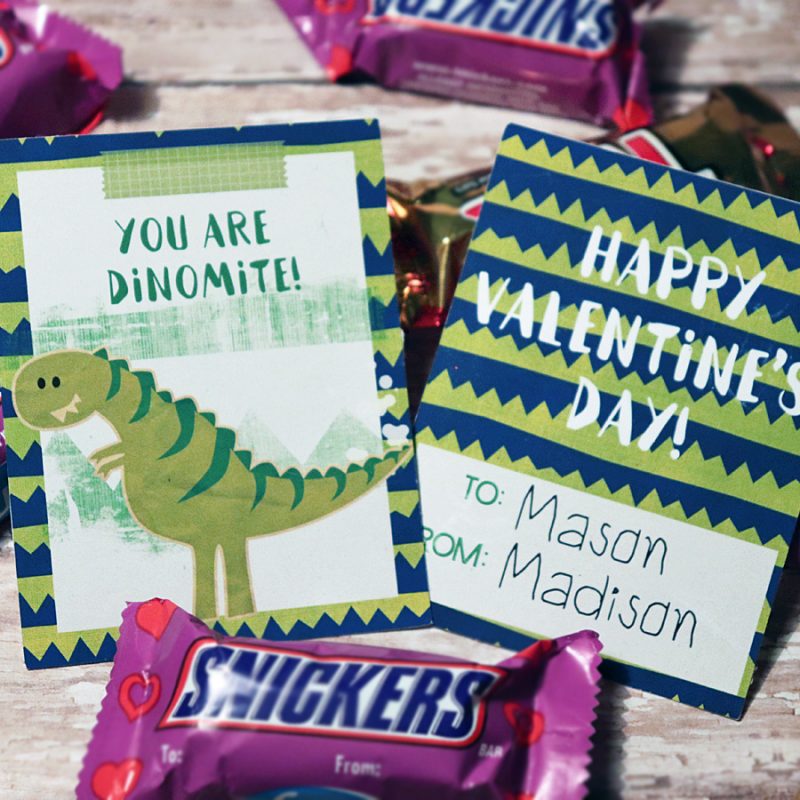 Finally, I like to use cute patterned washi tape to attach some candy goodies to the cards, if you choose to…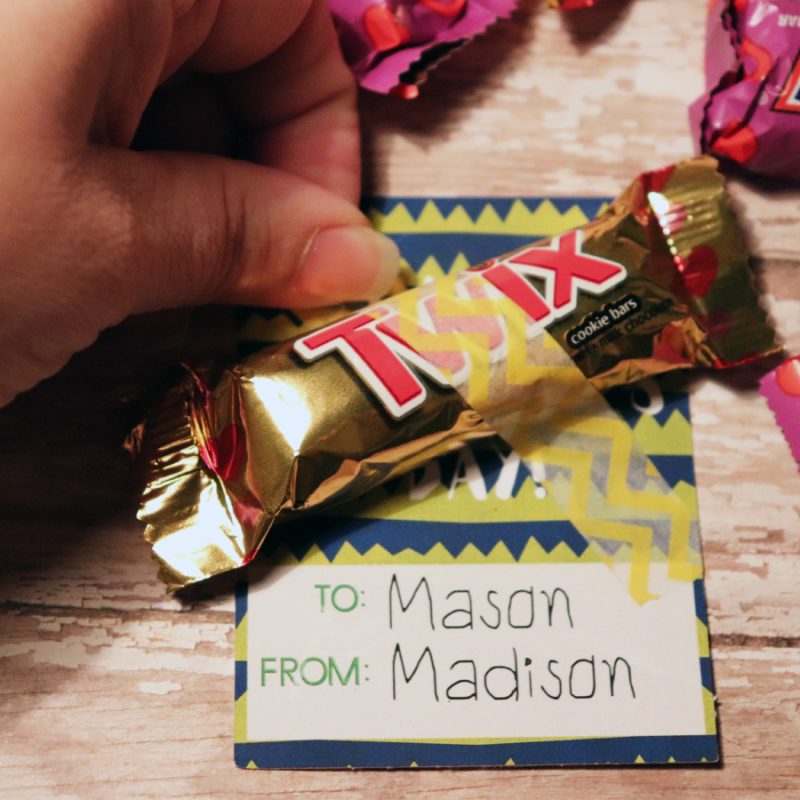 There are so many fun things you can do to create your own Valentine's Day cards! Not only do you have endless options for graphics, colors, and phrases when you look through your own digital stash… but if you google "Valentine's Day puns," there are tons of other funny and cute ideas out there!
I hope that this simple tutorial will help inspire you to use your own digital scrapbooking stash to create some really fun and unique cards for this Valentine's Day! Have fun!
---

About the Author  Tanya is a part of the hybrid team here at The Digital Press. She has been hybrid crafting for at least 16 years now, and loves creating and sharing those creations with others. Her all-time favorite tool is her Silhouette Cameo. She has been married for 29 years to her high school sweetheart, Richard and has two sons: Chris, 26 and Chance, 22. She also enjoys crocheting, photography and woodworking.