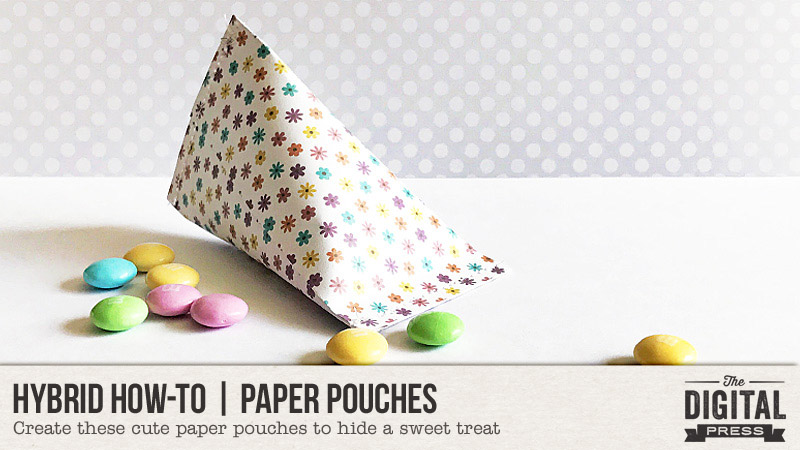 Hello, everyone! Kate here to show you how to create these fun paper pouches — just in time for Easter!
Supplies
Digital kit of your choice (I used It's a Spring Thing, found in the Juno Designs shop here at TDP)
Scissors or a straight cutter
Adhesive (for this project, I prefer glue dot strips OR hot glue)
Sewing Machine
Instructions
1. Print your chosen digital papers and cut into rectangles. Mine are 4″x5″ and 3″x5″…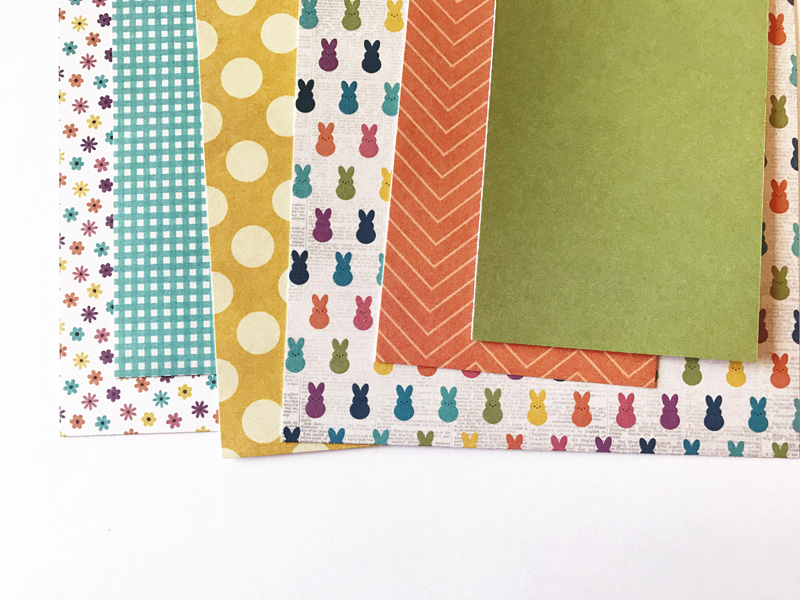 2. Add the adhesive of your choice to the short edge of the rectangle and roll the paper up, adhering to the other short edge. You're basically making a bunch of paper tubes.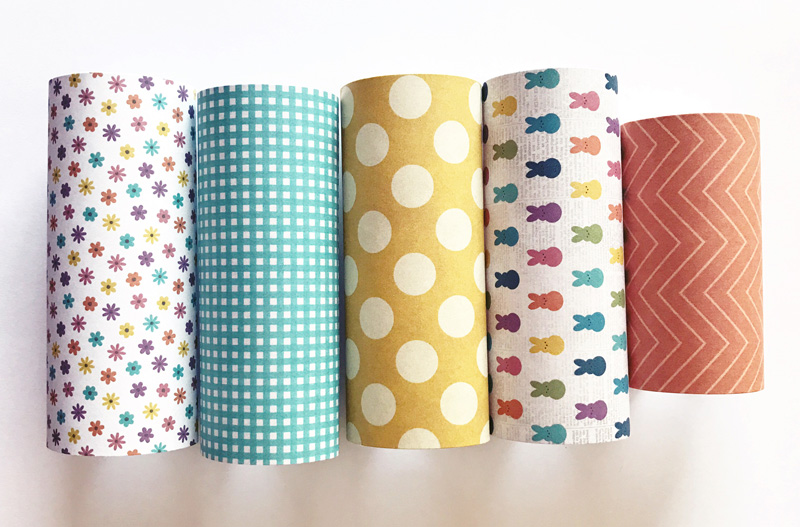 3. Pinch one open end of the tube together and sew along the edge. Fill with candy, but don't overfill or you will have trouble getting the other side to close. Once it's filled, pinch the other end together — in the opposite direction (see below) — and sew along the edge…

And that's all there is to it! I like to display these in a glass bowl on the coffee table, but they would also make an awesome edition to an Easter basket.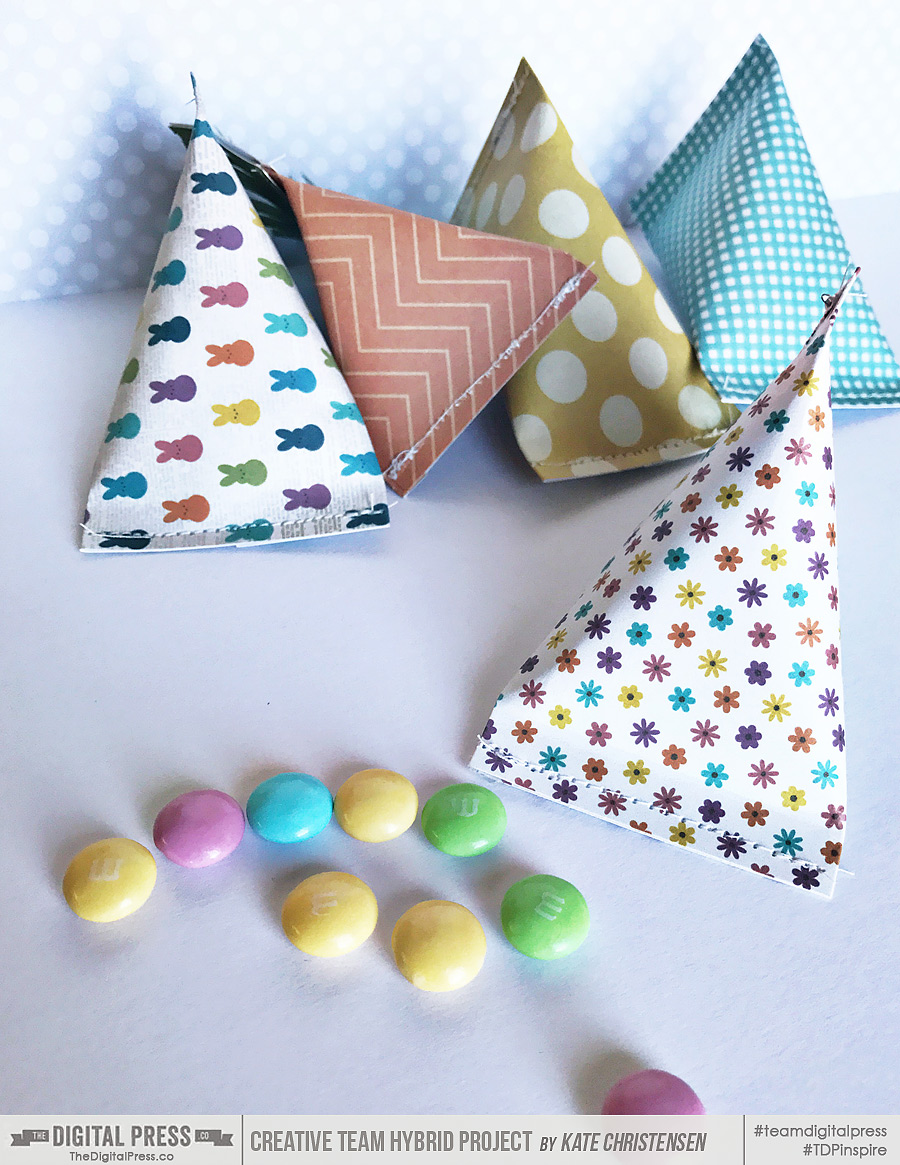 Want to give this a try (and earn challenge points toward the March 2017 challenges here at The Digital Press)? Come check out our monthly hybrid challenge information in the forum HERE.
---

 About the Author  Kate is on the hybrid team here at The Digital Press. She lives on the Utah/Colorado border with her husband, 5 kids, 10 chickens, and a dog named Gracie. She's a city-born girl who found she's really a country girl at heart. She can be found outside, barefoot, and probably in her garden.