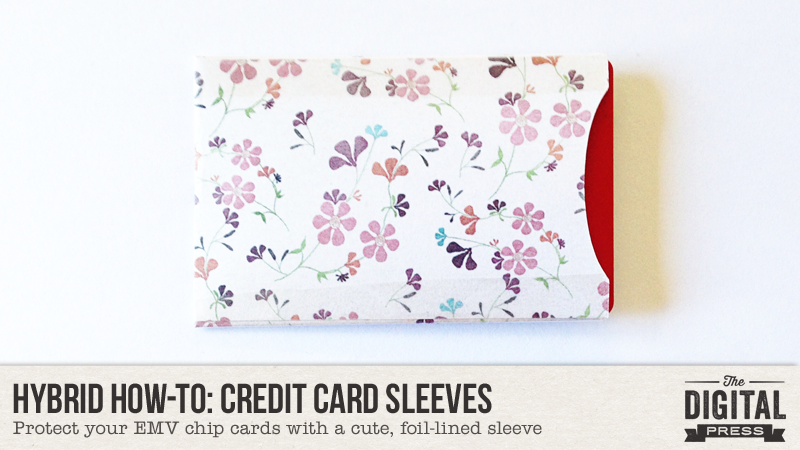 For the first time in 16 years, my credit card information was stolen. It was actually stolen twice. Both cards use the new EMV chip technology. The Thieving Scum used the information to generate a new, physical card, and they were having all kinds of super duper fun times in New York City. Not cool, Thieving Scum.
I was told by one of the Fraud Departments that the best way to prevent Thieving Scum from taking what isn't theirs is to buy a foil-lined sleeve for each EMV-chipped card.
Well, I thought I could cute-ify this project a bit with some pretty scrapbooking paper.
Supplies
Card Sleeve Template (download my template HERE)
Digital Scrapbook Paper of your choice (I used Gratitude by Anita Designs)
White Cardstock
Tinfoil
Double-sided tape
Boxing tape (The cheaper, the better! You want it to be thin.)
Scissors
To start, clip your paper of choice to the template. Print and cut. I used my Silhouette for this, but the design is also simple enough to cut by hand.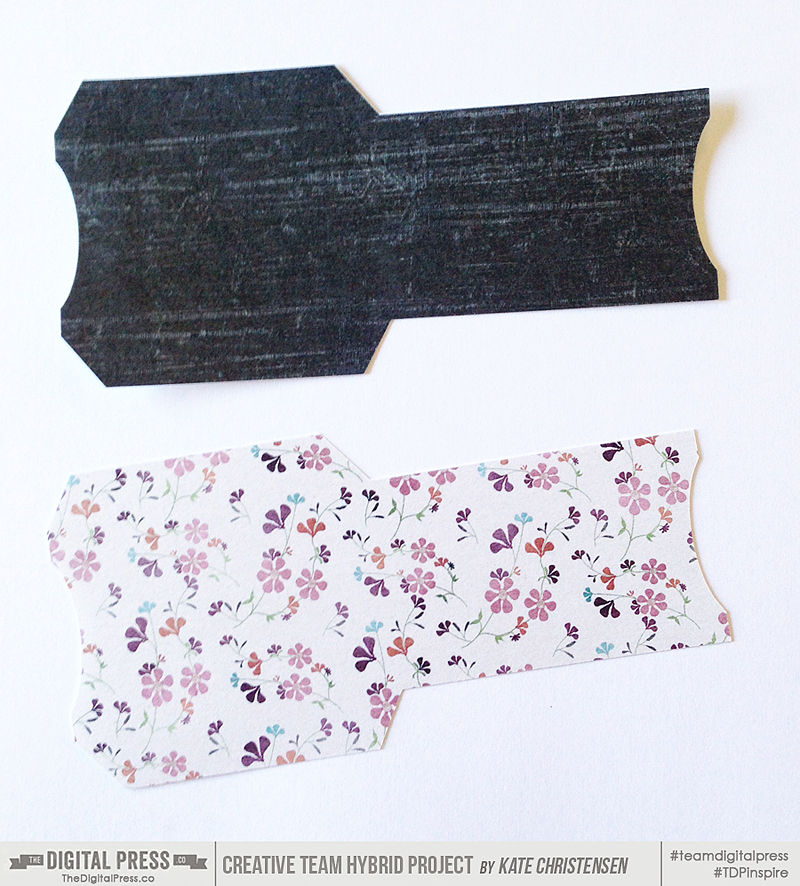 Smooth out the foil and cut it to 2" x 6". Adhere to the back of the card sleeve with double-sided tape…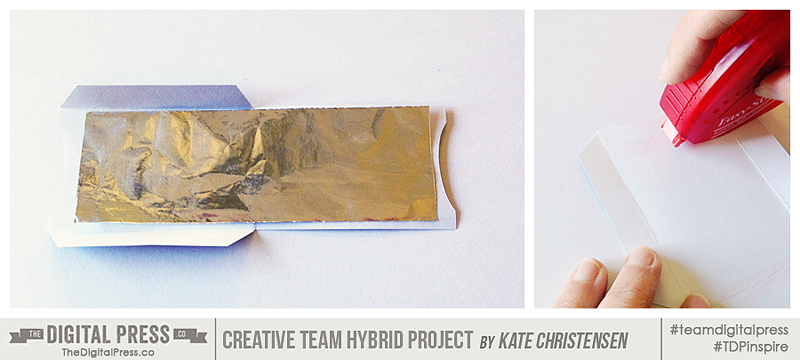 Next we need to reinforce the foil so it doesn't rip every time you slide the card in. I used two pieces of boxing tape, overlapping each edge a little. I used my scissors to cut away the excess around the edges.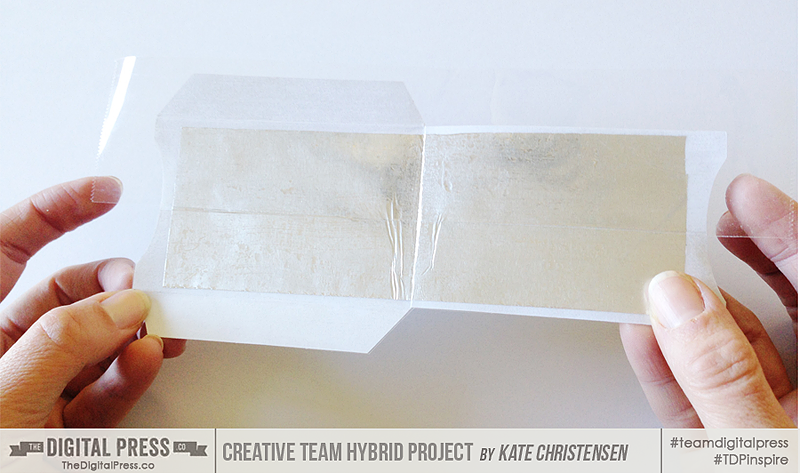 Using the double-sided tape, adhere the flaps to the inside of the sleeve. This actually works better if you lay your card in the sleeve before taping. You don't want the folds to be too tight. I reinforced the outside edges with more boxing tape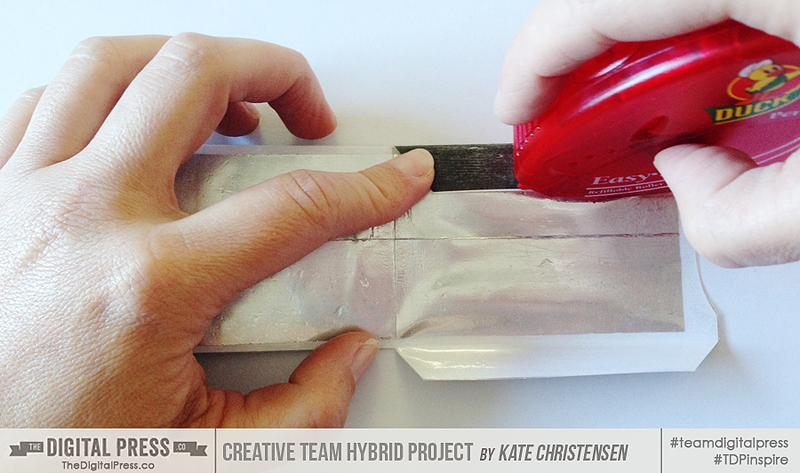 And there you have it! Here's a look at two different sleeves I created…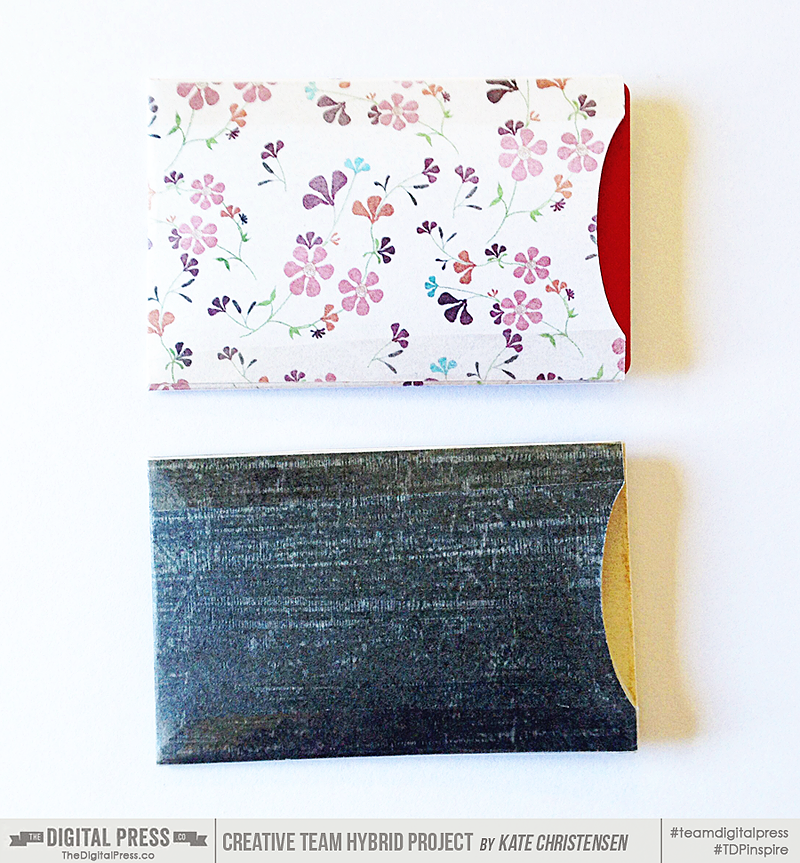 If you give this project a try… come show us your final product in the gallery here at TDP! We'd love to see what you come up with. You can also join the monthly challenges for November (as you can earn points by creating this hybrid project!). Come check it out HERE.
---

 About the Author  Kate is on the hybrid team here at The Digital Press. She lives on the Utah/Colorado border with her husband, 5 kids, 10 chickens, and a dog named Gracie. She's a city-born girl who found she's really a country girl at heart. She can be found outside, barefoot, and probably in her garden.