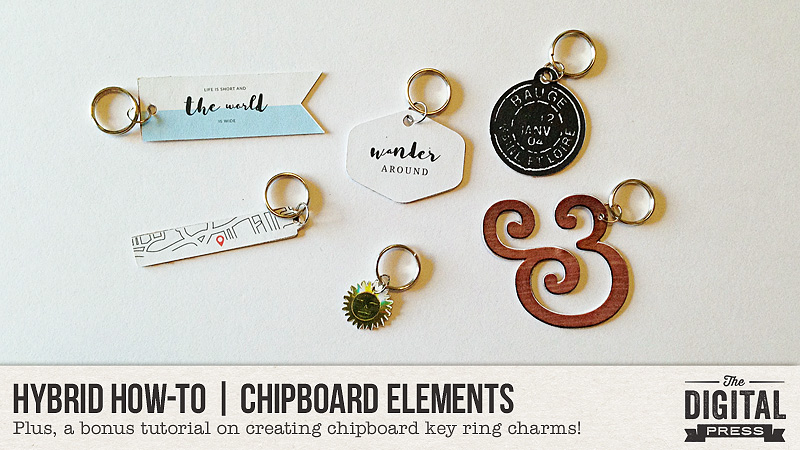 Supplies
Photo editing software (I'm using PSE)
Printable sticker paper
Chipboard (old cereal boxes work!)
Cutting machine (optional, but you'll need to choose simple designs that can be cut by hand)
For the key ring charms: jump rings and split rings (in the jewelry-making aisle of the craft store)
Directions
Open the designs of your choice in photo editing software and resize to whatever you need.
If you're doing the key ring charms and using a cutting machine, go ahead and make the holes for the rings now. Might as well let the machine do the work for you! If you're not using a cutting machine, you'll need to punch the holes after assembling the final product.
Now make a mirror copy of each non symmetrical design. In my case, I also changed the back of two designs to be coordinating paper. Just for fun. 🙂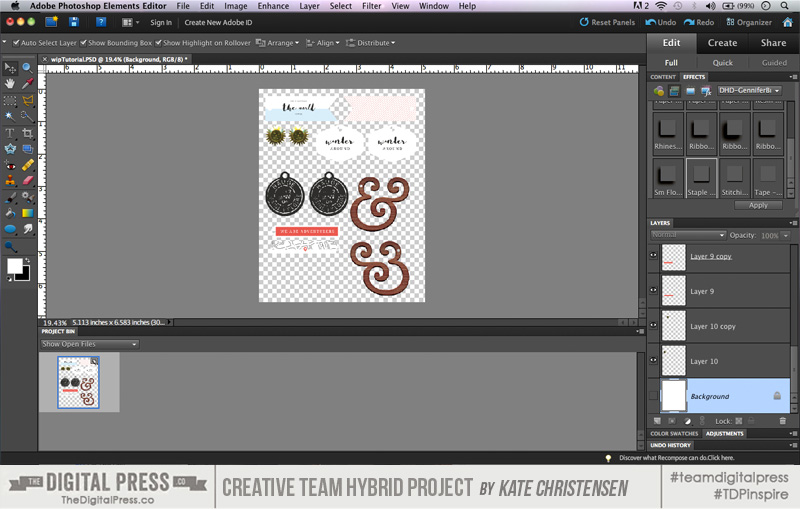 The next step is to print a set of images on sticker paper and cut them out.  You'll also need to cut the image shapes out of chipboard. I used my Silhouette for this part. The chipboard provides support for the element, and if you're planning on using it on a layout or other project, it'll pop off the page a bit for some added dimension.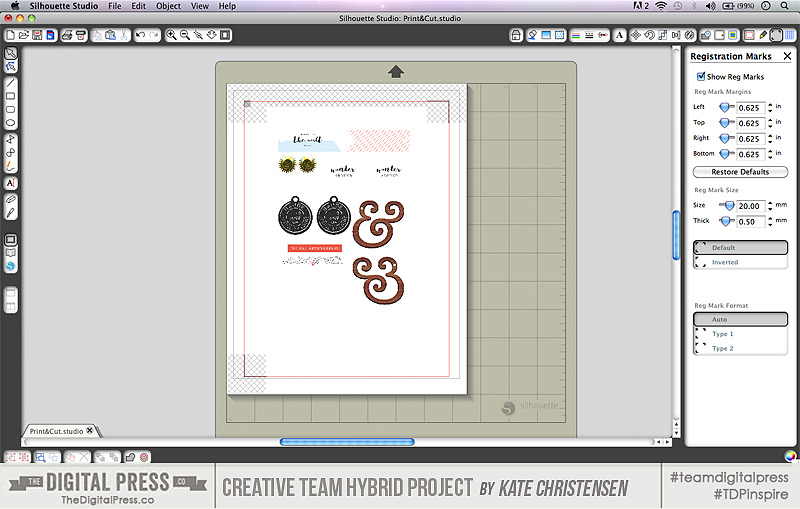 After everything is printed and cut, all you need to do is peel the images off the sticker paper and place them on the front and back of the chipboard shape. If you're making the charms and doing it by hand, now is the time to punch holes in them. I used a hook tool to do this on the sun element.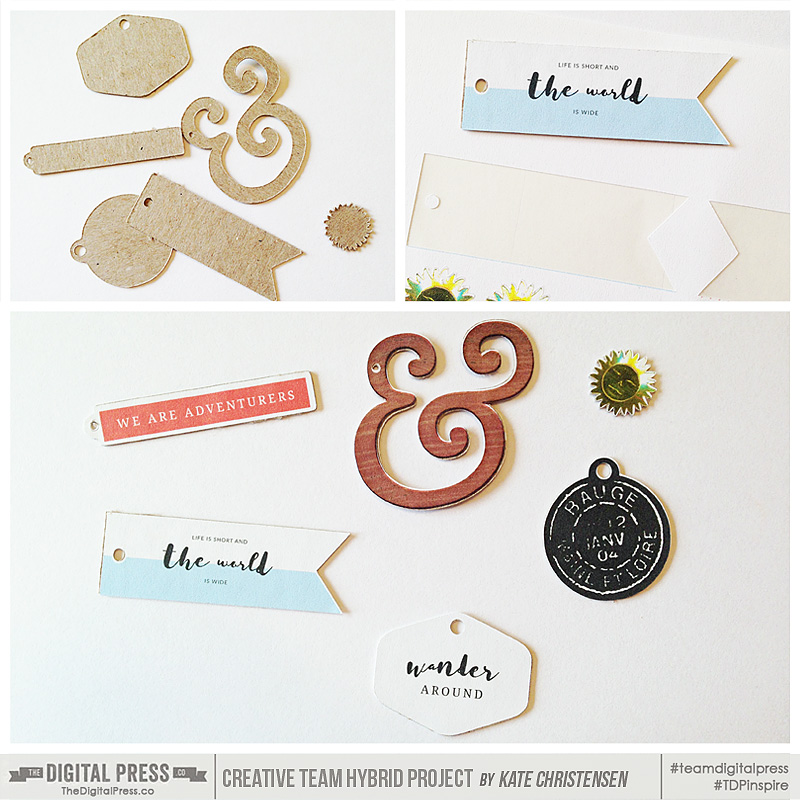 Next, open a jump ring. Attach a split ring and the chipboard element then close the jump ring.
Now you can add the charms to your key ring!
---

About the Author  Kate is on the hybrid team here at The Digital Press. She lives on the Utah/Colorado border with her husband, 5 kids, 10 chickens, and a dog named Gracie. She's a city-born girl who found she's really a country girl at heart. She can be found outside, barefoot, and probably in her garden.