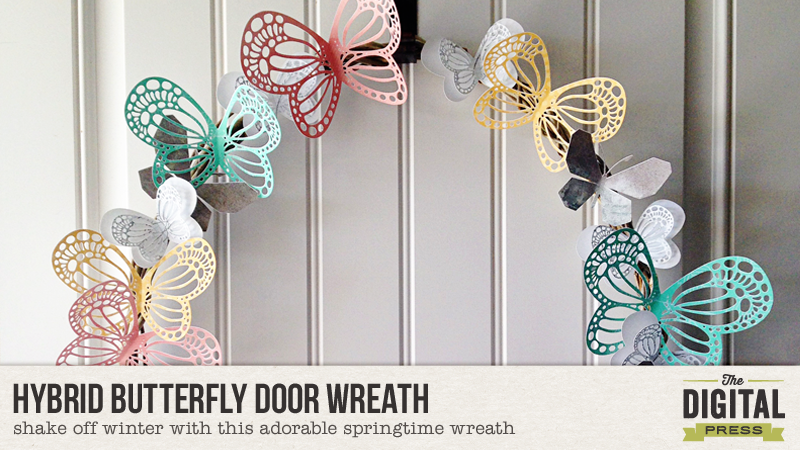 Did everyone pick up the March 2016 Collaboration kit, Fly Away? It comes with a beautiful butterfly cut file that I knew I wanted to use as soon as I saw it. I thought it would make a great wreath for my front door. It's a super easy project, too… so let's dive in!
Supplies Needed
Digital Kit of your choice (I used the new TDP collab Fly Away)
Cutting Machine
Cardstock
Wreath of your choice
Hot Glue Gun & Gluesticks
Instructions
The first thing I did was cut the butterflies. I wanted them in a variety of colors and sizes. I primarily used the cut file for my butterflies… but I also pulled in a butterfly element from the main kit and clipped paper to it.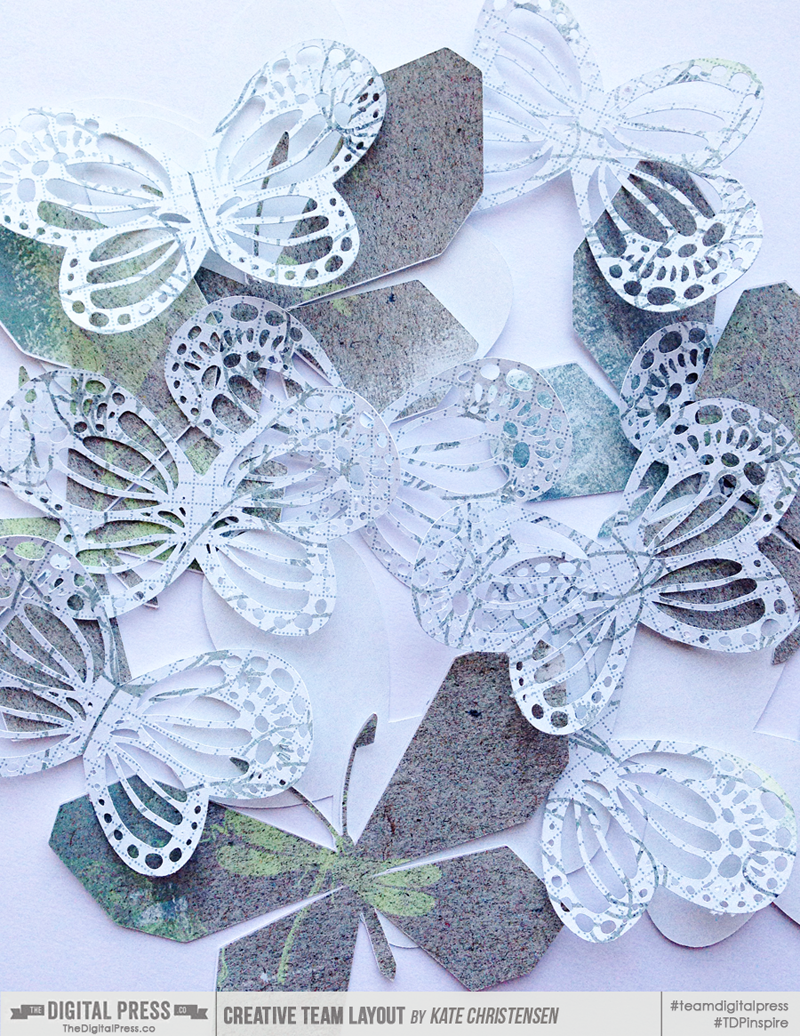 This is how I do wreaths at my house. I use young Willow or River Birch branches and twist them around each other (tucking in the ends) until I have a sturdy, circular wreath. I find that twist ties really help to secure the first layer. It's super easy (but you can also buy ready-made wreaths at your local craft store).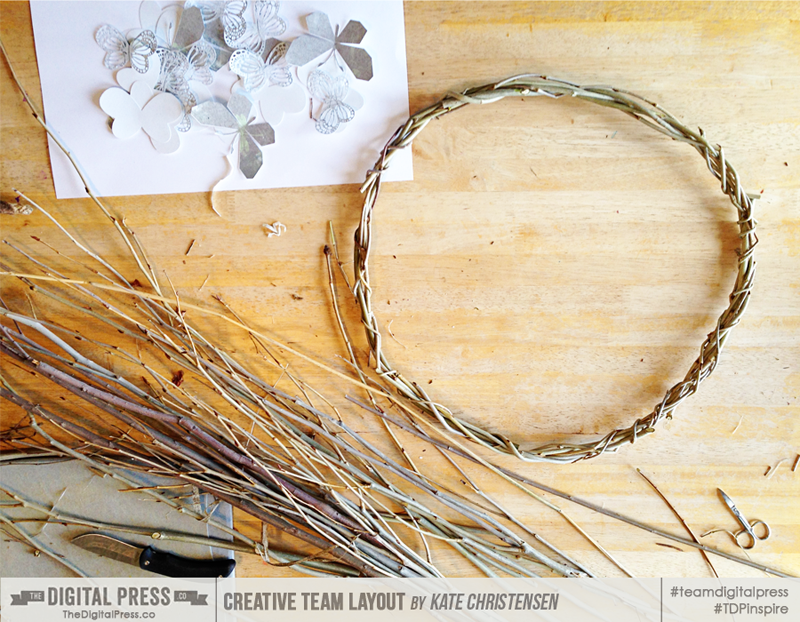 After that was done, I started attaching the butterflies with hot glue. I didn't think too hard about placement; I basically just spread out the larger butterflies first, and then went from there.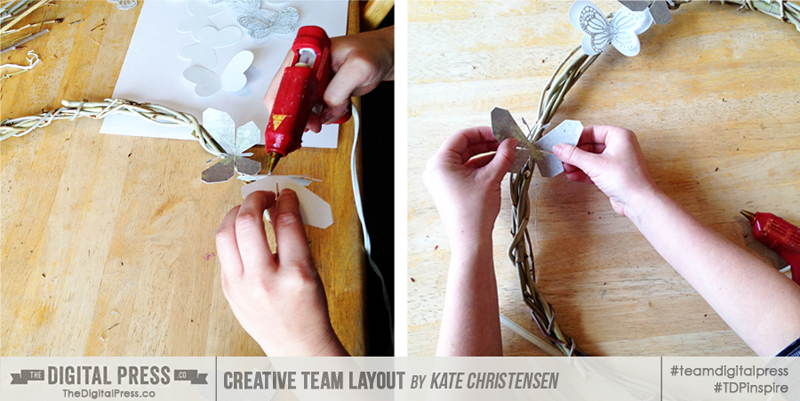 The whole project took an afternoon and I just love how it looks on my front door!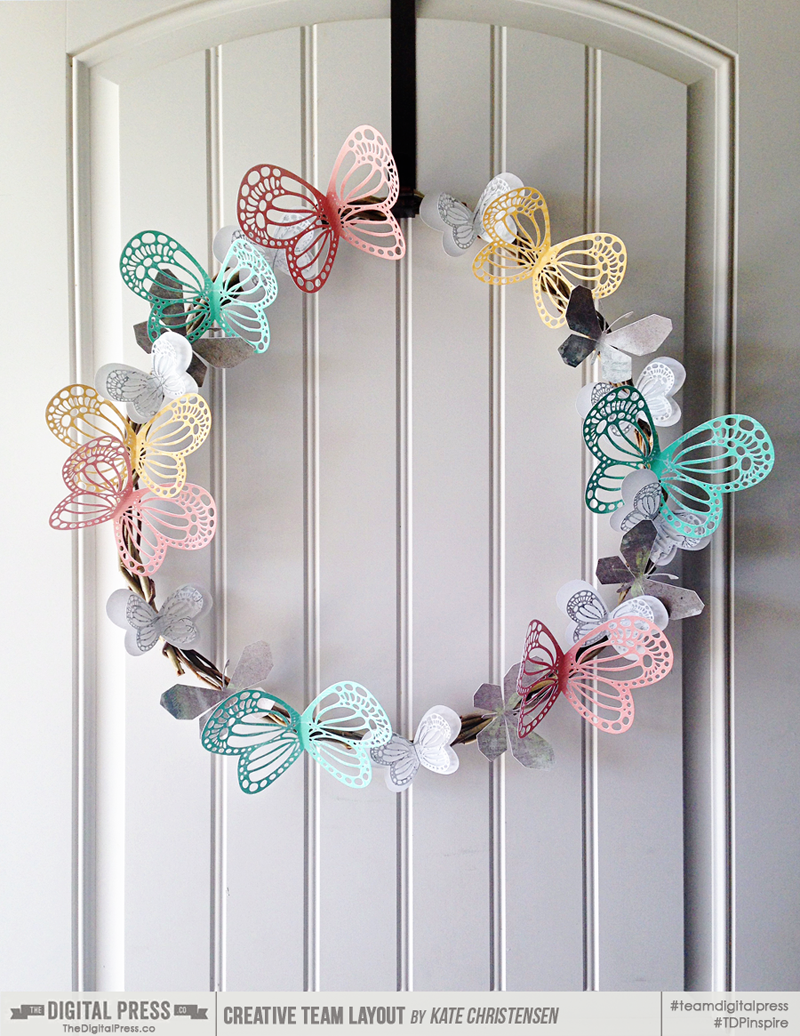 Ready to try out your own wreath?  Join us in the forum for a fun challenge to make your own Spring wreath!
(*NOTE* this post was originally published in 2016 and the challenge is no longer active)
---

About the Author: Kate is on the hybrid team here at The Digital Press. She lives on the Utah/Colorado border with her husband, 5 kids, 10 chickens, and a dog named Gracie. She's a city-born girl who found she's really a country girl at heart. She can be found outside, barefoot, and probably in her garden.