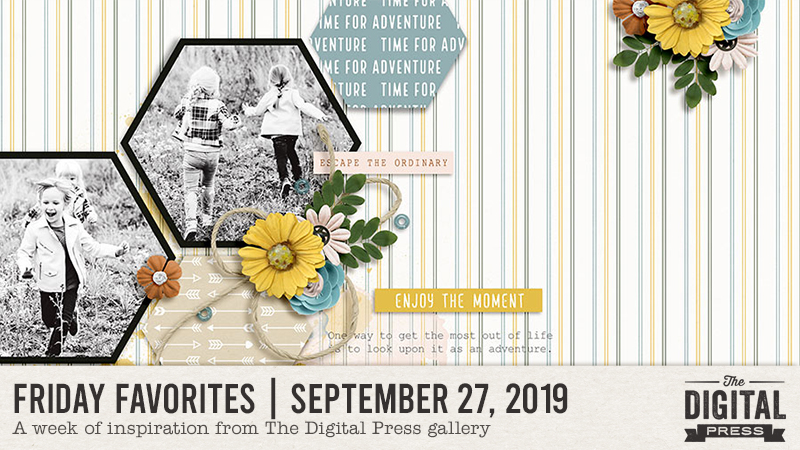 Hello, and welcome to another edition of our Friday Favorites series on The Digital Press blog! I'm excited to bring you yet another post in our newly-ravamped Friday Favorites series, where every week we share some of the best creative inspiration we find in the gallery from our amazing community members here at TDP!
Here's a look at a few of the newest layouts I love from TDP's gallery this past week (they're linked up to the original posts in the TDP gallery, so you can click through and leave them some LOVE!)…
First up is this stunning page by MotherBear! I am such a huge fan of her work, and this shows so many reasons why. I love the soft pastels with the bold black hexagons. The light and airy feel of the page, yet still grounded with the bold title and the shadows… to die for!  Just lovely.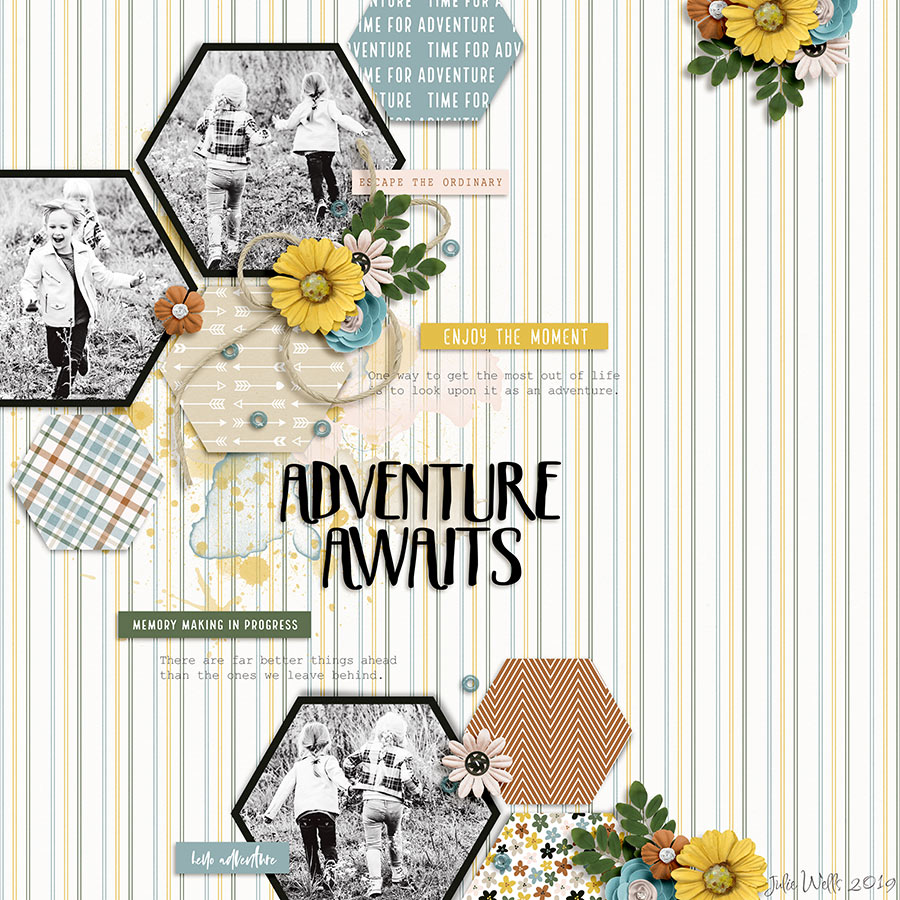 Next, I've picked out a more grungy page by Silvia! I love the grungy feel of this page, yet the lines are still very clean… and the arrows with the fantastic shadowing is perfect! The gray background really makes those arrows pop, and pictures really tell a story.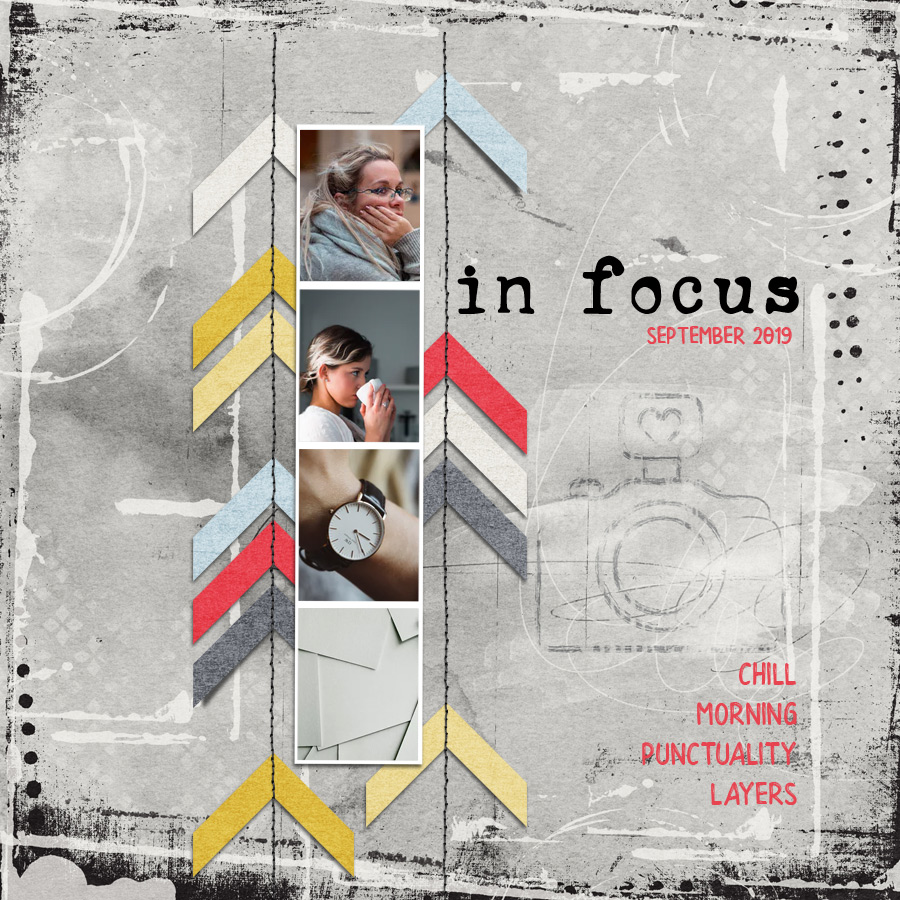 Th next layout is a gorgeous white space layout by sucali. I really love this page. I love the wood background with the black and white photo, and the perfect placement of just enough elements and a bold title. The layout just makes me want to stop what I'm doing and relax… it's so calming!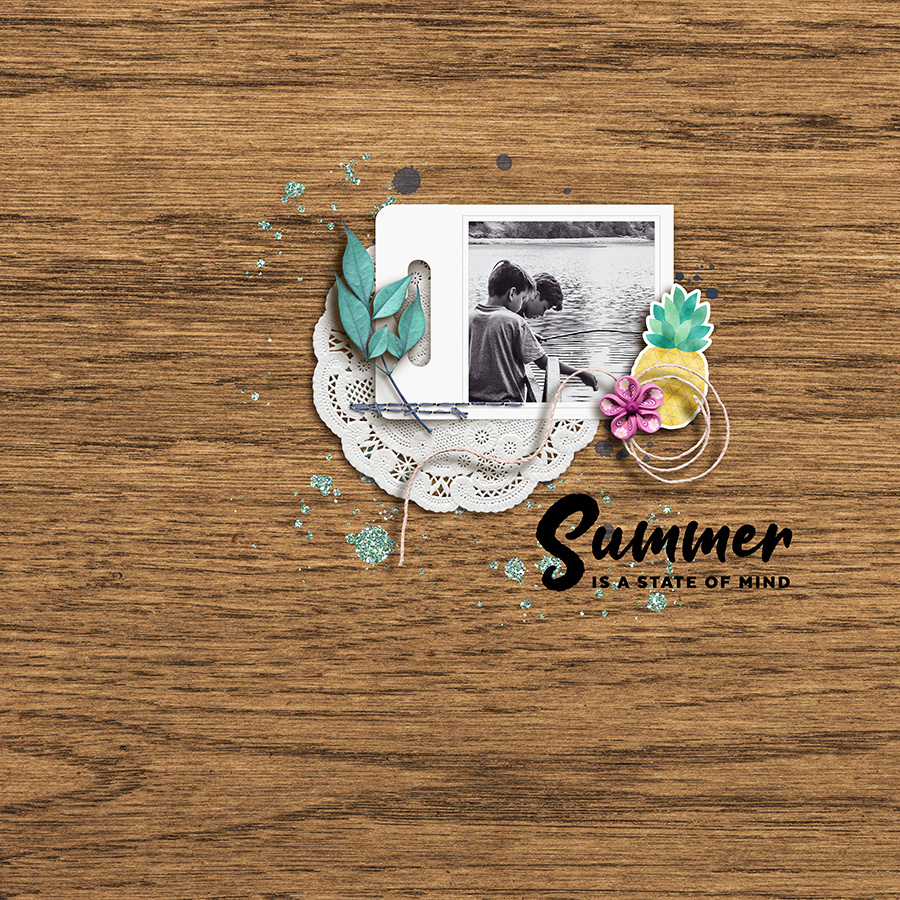 I wanted to add some "oldies-but-goodies" for your eye candy enjoyment, today, so here are a few throwback layouts I found in the gallery, also…
First up… I just love the clean look of this layout by Anne PC! When I look at this photo, I automatically smile! I love all the pastel circles of color against the white background, and who doesn't love a huge title? Such a clean look, and it's visually stunning. Love this!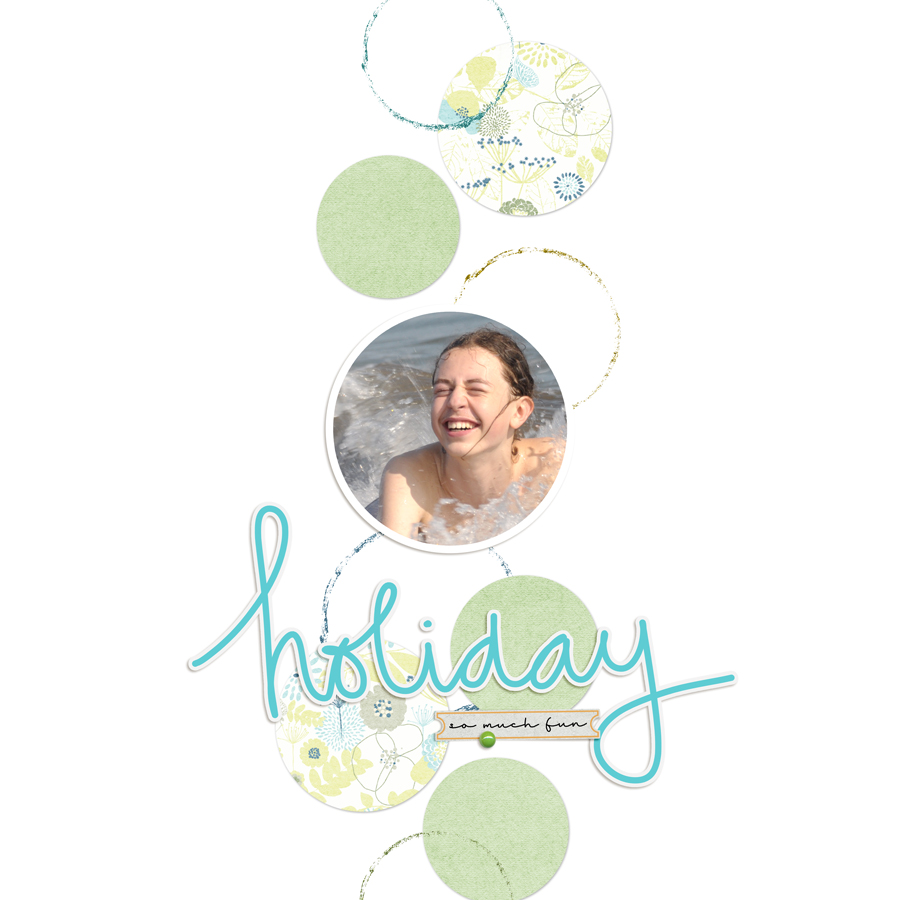 Next… check out this artsy page by Margje. This page is FANTASTIC! I love all the paint and brushwork, and that picture is so much fun with the image reflecting off of her sunglasses! Very cool.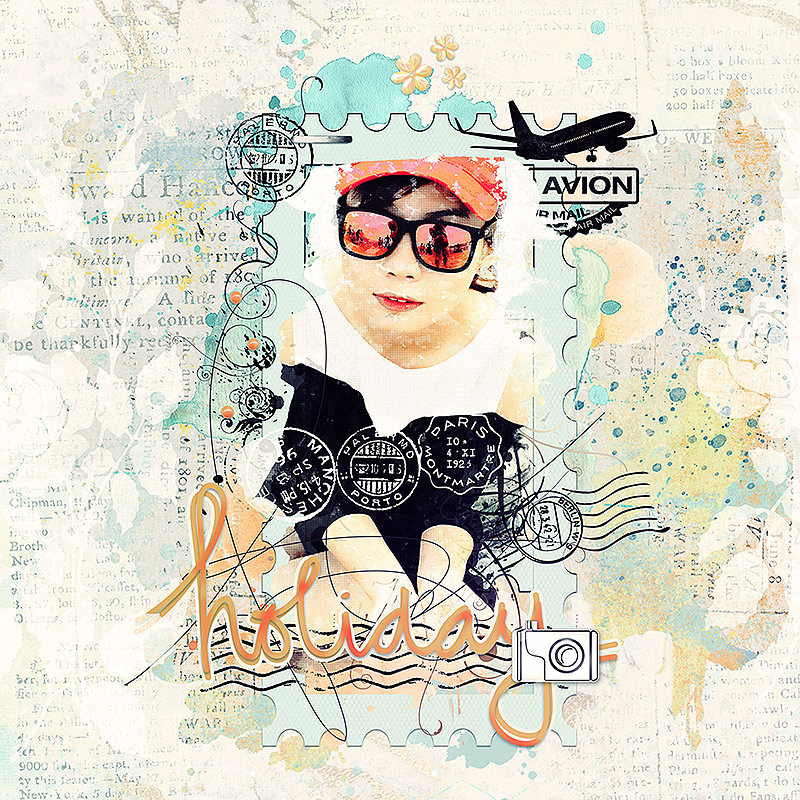 And last but not least… is this gorgeous page by ReneeB. I have to admit that as much as I love all the different styles of scrapping, my go-to is always a full page with lots of pictures and lots of fun stuff to look at (and this page does not disappoint!). Just beautiful!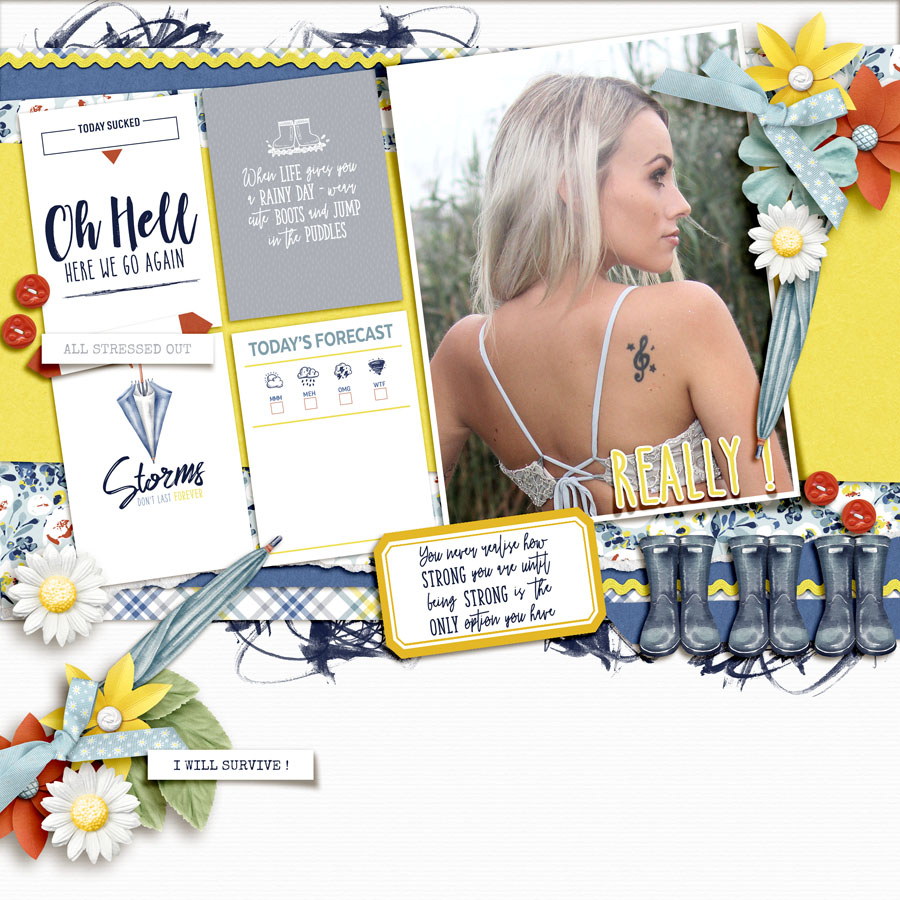 It's always so much fun to browse through all of the beautiful inspiration that can be found in the gallery here at The Digital Press. When I'm in a scrapbooking rut, browsing it can always get me in such a creative, scrappy mood!
Be sure to check out the gallery, and then head over to the shop to check out this weekend's newest product releases so you can grab some new scrappy goodies and then post your resulting projects in the gallery! We love seeing what you create with The Digital Press goodies, and you might be featured in a future edition of this Friday Favorites series here on the blog.
---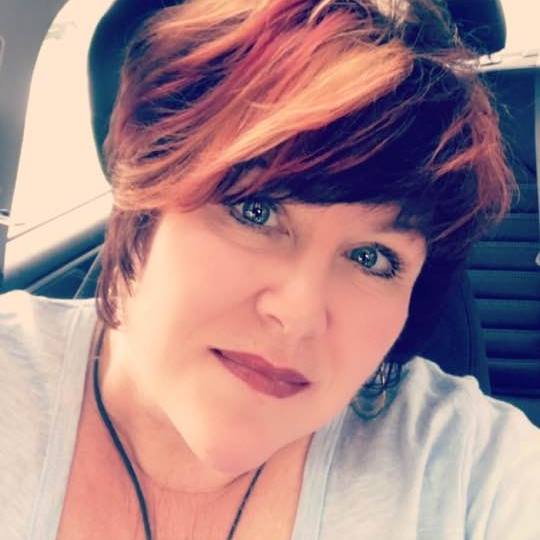 About the Author  Anita is a member of the creative team here at The Digital Press.  She lives in the US with her husband and two children, which is her inspiration and passion for scrapping.   She loves to travel and loves all animals.  She has been scrapping for 10 years now digitally and prior to that loved to paper scrap, but only made about 20 pages and collected an entire room full of paper products! lol