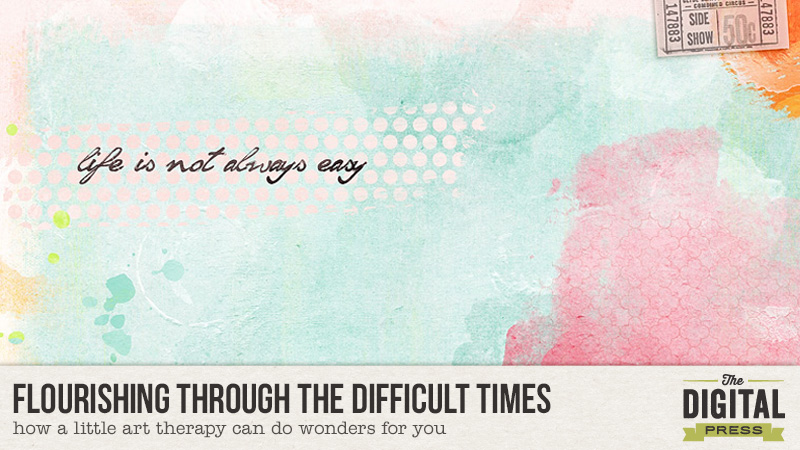 How many times have you gone through a difficult situation and thought, will this ever pass? And then when you least realize it, the situation is behind you and you're stronger because of it. This past year was hard for our family, we lost my step-mom, my best friend (who's more than a sister to me) lost her dad, and some other stuff that had us begging for the year to end. And while this one hasn't been exactly a bed of roses, we have chosen to rise through it and flourish though (and despite) the difficult times.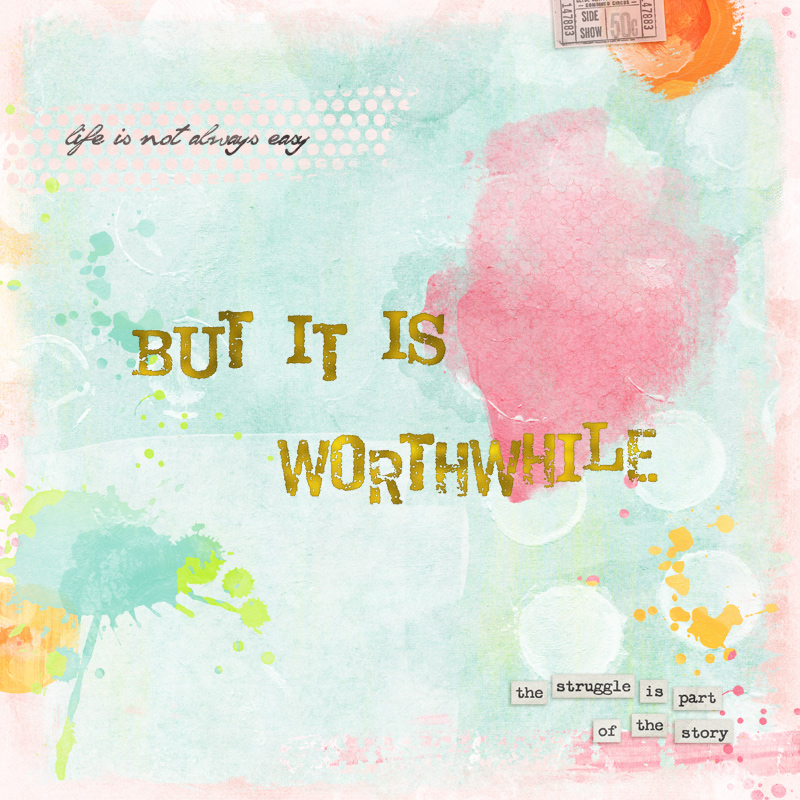 There was one thing that helped me not lose it completely, and that was scrapping. While I'm not big on journaling at all, I found that losing myself in PS was a life saver. And while not all my pages were art-journaly ones, I did come up with some of my very favorite pages ever during that period. Here's a page by Amy who's going through a difficult time right now, and I hope that when she looks back on it she can savor the memory and be grateful that she had it.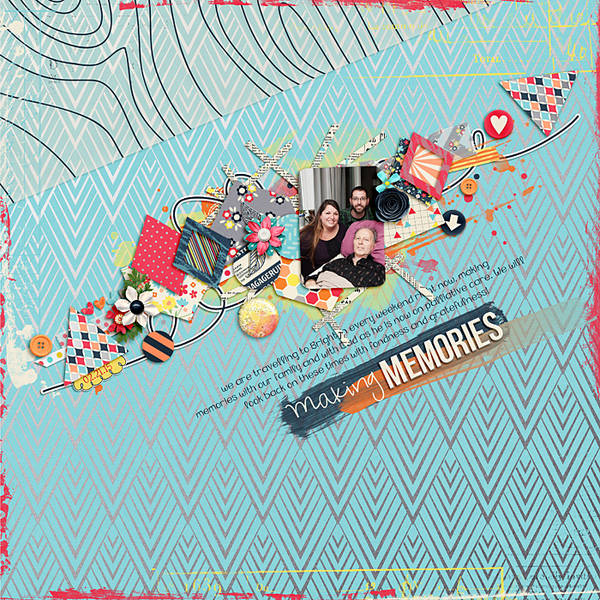 Your challenge (which you can find in the forums here) will be to tell us how you made flowers push through the dirt in a particularly difficult time in your life. Can't wait to see your pages!

About the Author: Cynthia is a CT Member here at The Digital Press. She lives in sunny (way too sunny!) Mazatlan, Mexico with her hubby and their 8-going-on-40 yo daughter, plus the 2 most spoiled Westies who ever lived. She loves reading, cooking, photography and of course, scrapping!