flour-ish
1. To make dramatic, sweeping gestures, like a conductor flourishing his baton for the crescendo.
2. To decorate or embellish (writing, a page of script, etc.) with sweeping or fanciful curves or lines.
I just love looking at rooms that are designed with some type of flourish somewhere. The movements that graceful lines give to a room are just beautiful to me. I love clean and simple in my home decorations and I find I design my layouts the same way. The following photographs show ways you can look at a room or piece of furniture and get inspiration for a design in a layout.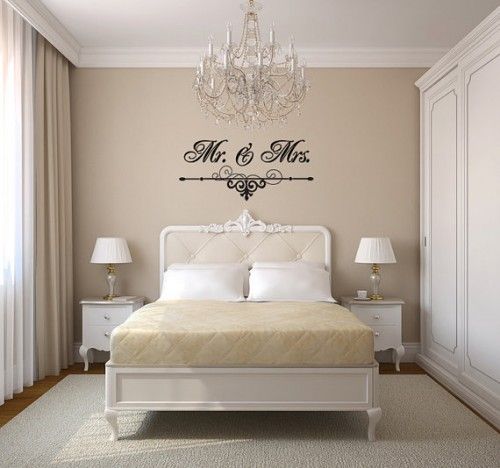 Here is a clean and simple room then they added the flourish into the room by way of the headboard and then added the wall decal above to match. So beautiful! The Mr. & Mrs. are taking the flourish into the letters by giving them gracefully swirls to start off the letters.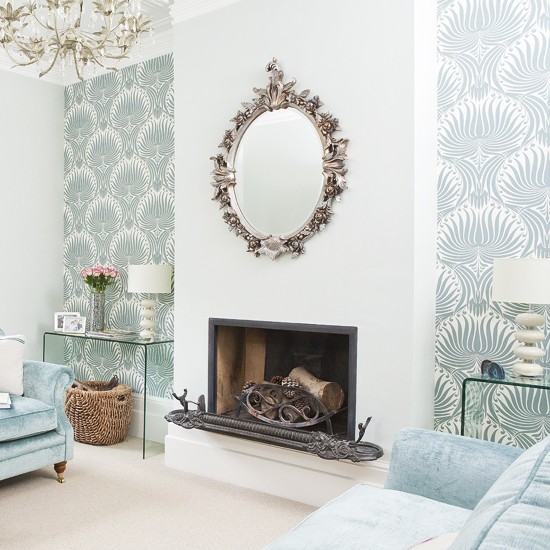 In the living room here what inspired me to pick this room for a flourish design is that amazing wallpaper! All those beautiful curves! What works for me is they made the wall that frames in the fireplace painted just white, that way you get the beauty of the wallpaper without it being too overwhelming. At least for me. I have a girlfriend who would do a whole room in this wallpaper and be in her happy place! Take the wallpaper and use that as inspiration to find beautiful papers that has the same type of design.  The mirror is also a item that you could take a flourish design item and use that as inspiration for a layout. I could easily see that as a frame with the photograph of a loved one inside of it.
Now for my layout that I created using flourish design as my inspiration, as you see I took the elements from the photograph with the Mr. & Mrs. I used the flourish lines above my photograph and then use a wordart that has graceful lines.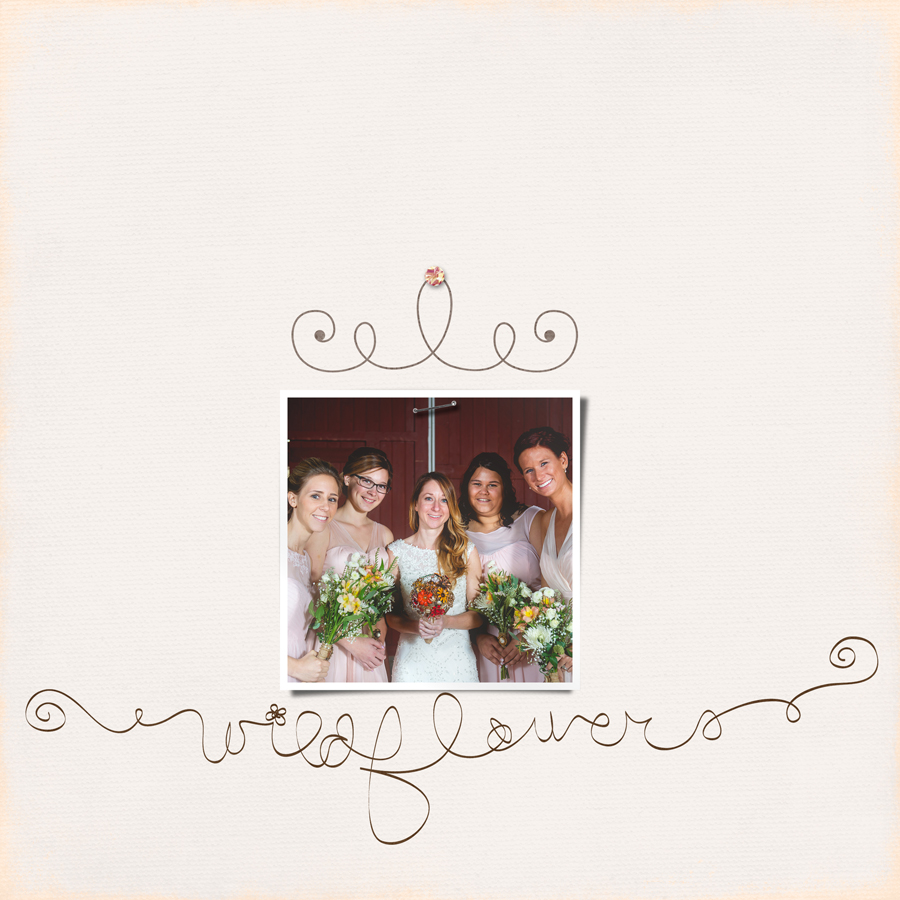 I would love for you to join me in a Flourish Design Challenge! Look for me HERE!

About the Author: I started paper scrapbooking in 2001, then in 2009ish I had an online friend who dared me to give digital a try. Wow! life changing in my busy day of being a stay at home mom to six children. In my free time I also love to visit antique malls for treasures, reading, meeting friends for tea and then my woman's bible study group is a highlight of my week.