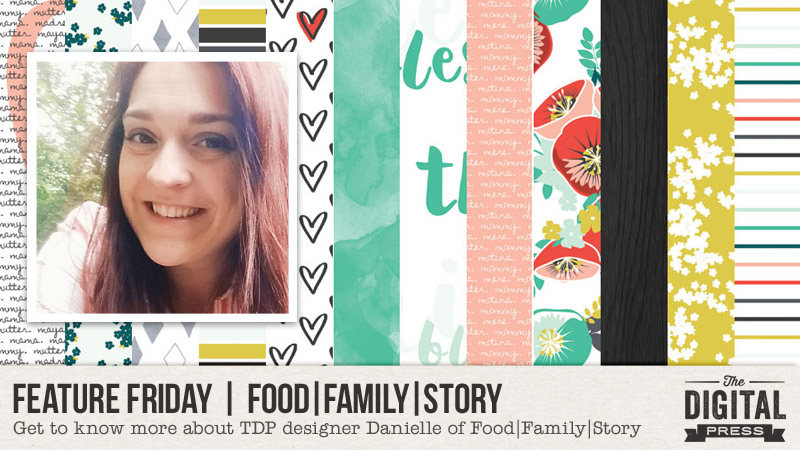 Hello, it's Friday once again, and therefore time for another edition of our Feature Friday series here on The Digital Press blog! This week, I am excited to share more information about the very talented Danielle of Food|Family|Story.
This is Danielle's first feature here on The Digital Press blog, and we're using her feature article to help you get to know her a little better by giving you a little peek into her creative space, as well as more insight into her creative processes.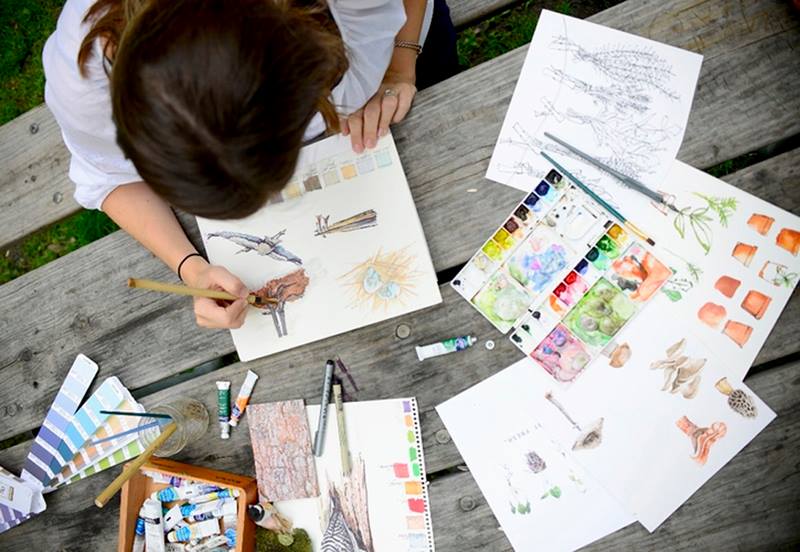 We also asked her to provide us with a Top 5 list that is somewhat representative of herself at this point in her life, and she chose to share with us her Top 5 Favorite Vegetables…
Tomatoes (sure they are technically a fruit, but I still count them as a veggie)
Beets
Kale
Fennel
Broccoli
When it comes to Danielle's products, what I love about them is that they all tend to have a theme that revolves around family, friends, and gatherings (including food!)… and so they're really easy to use for a lot of different projects.
Here's just a tiny sampling of some of my favorite products that you can find in the Food|Family|Story shop at The Digital Press (just look at the Grill Master | Pocket Cards with the cute little grill card — isn't it wonderful?! …or the super cute houses on the Place to Call Home | Brushes and Stamps)…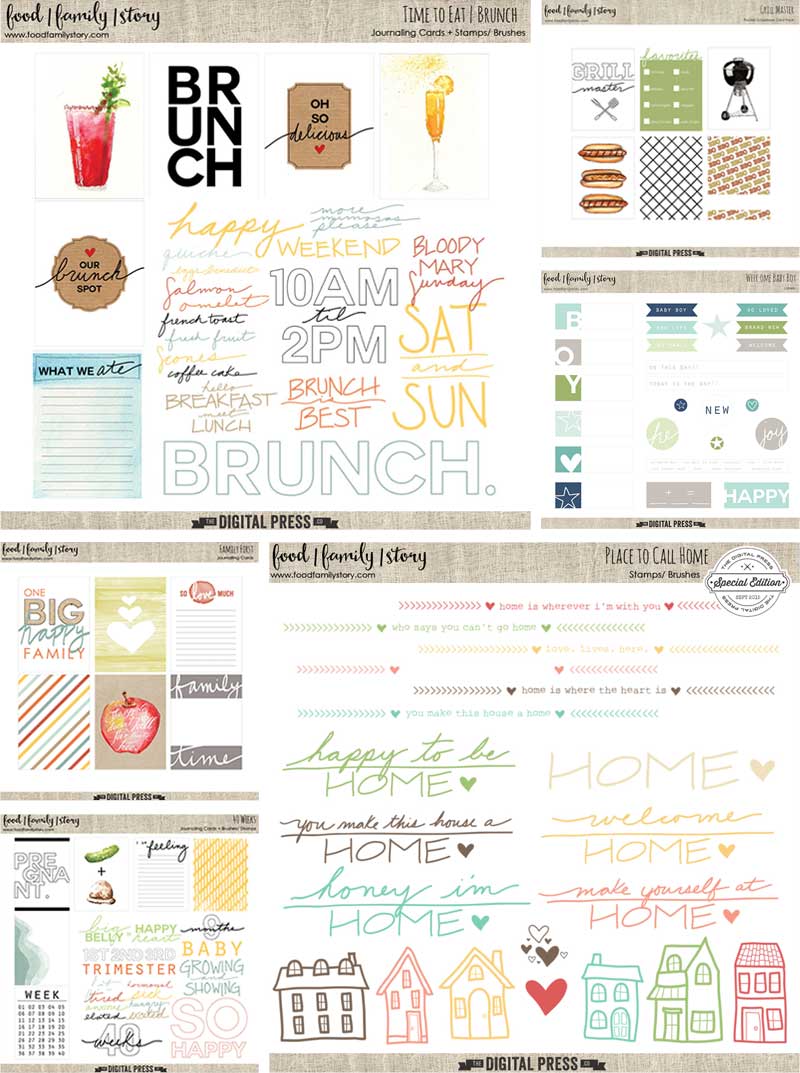 Additionally, here is a sampling of some truly beautiful layouts made with her products…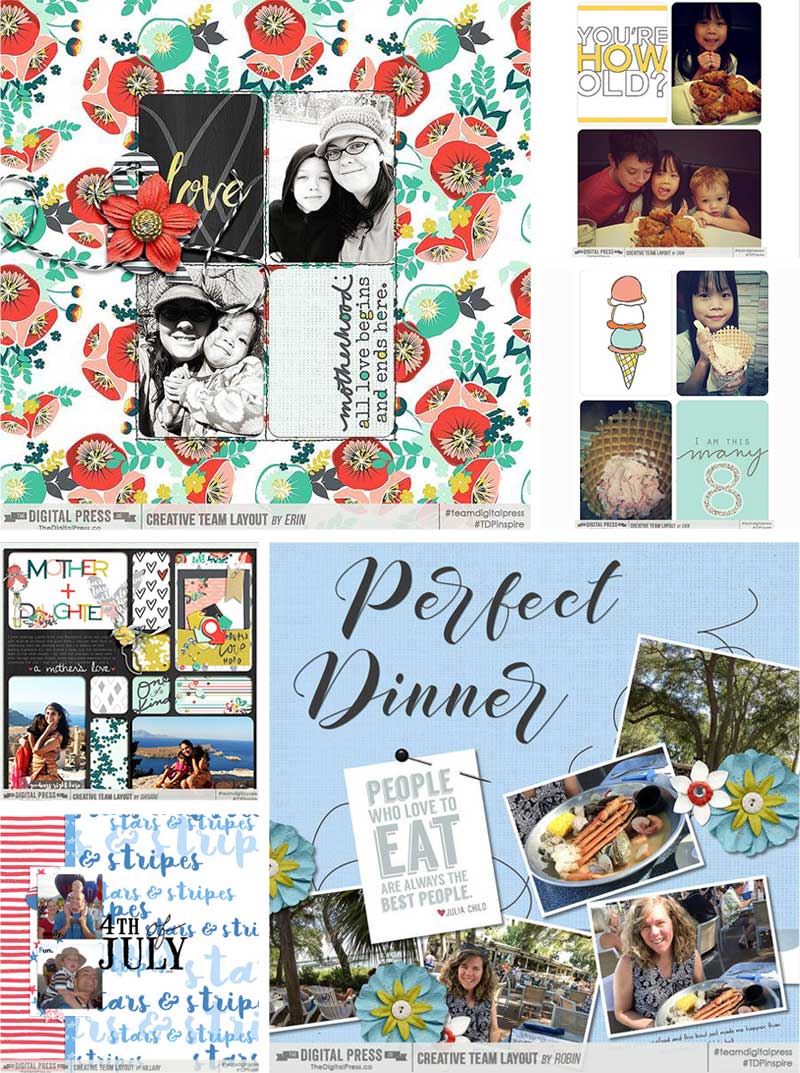 I hope you have enjoyed getting to know a little bit more about Danielle of Food|Family|Story, as well as getting a look at her work space and some of her amazing products! And as if that wasn't already enough fun… I have good news! Her entire shop at TDP will be 30% OFF throughout her entire feature week (the sale will end at 11:59pm ET on Thursday 7/13)!
Additionally, this week only — you can snag this fantastic patriotic-themed pocket card set for FREE with any $10+ purchase in the Food|Family|Story shop at The Digital Press (this offer also ends at 11:59pm ET on Thurs 7/13)…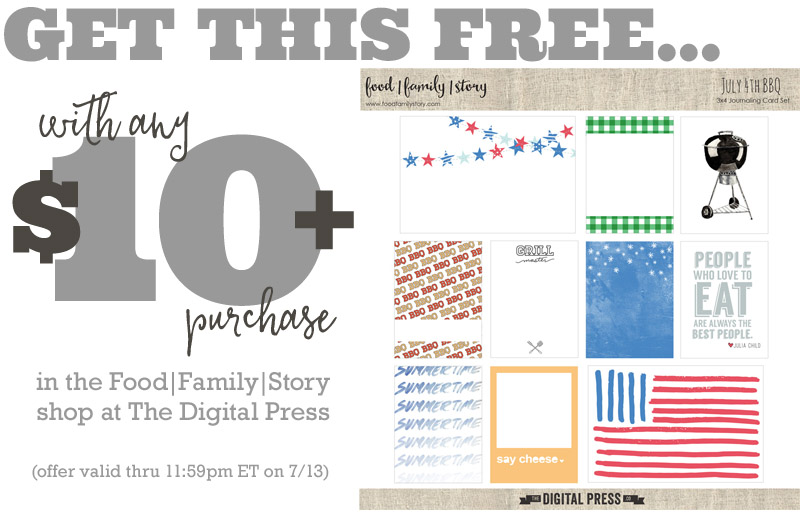 ______________________________________________________________________________________________________________

About the author  Astrid is a member of the creative team here at The Digital Press. She lives with her husband and her 2 teenage/adult kids in Germany. As a mini-jobber with only 10 hours/week, she has plenty of time for her digital scrapbooking hobby. She has Netflix and Amazon Prime, and is addicted to nearly all series. Vampires, zombies, vikings… it doesn't matter; she likes everything. She loves the ocean and the summer heat, but lives in the opposite: mountains. Therefore, she loves visiting her family in Algeria or the south of France.
Merken
Merken
Merken
Merken