Hi, all. Sarah here. I'm always looking for new ways to use up my scrapping stash and recently I've started using 12″x12″ page templates to help me create greeting cards. There are quite a few templates out there that make great card fronts and I'm excited to share a couple of baby cards that I've created with you.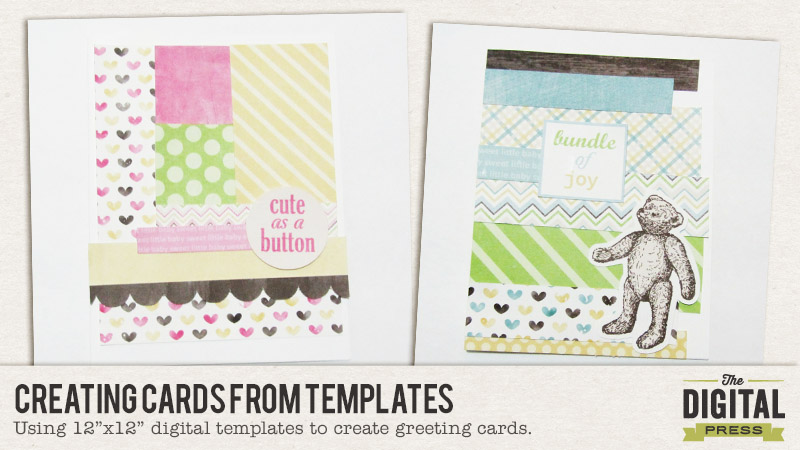 This is the template set I used. I love the grid format and paper strips used in the two templates to the right so I decided to use a portion of these templates for my cards.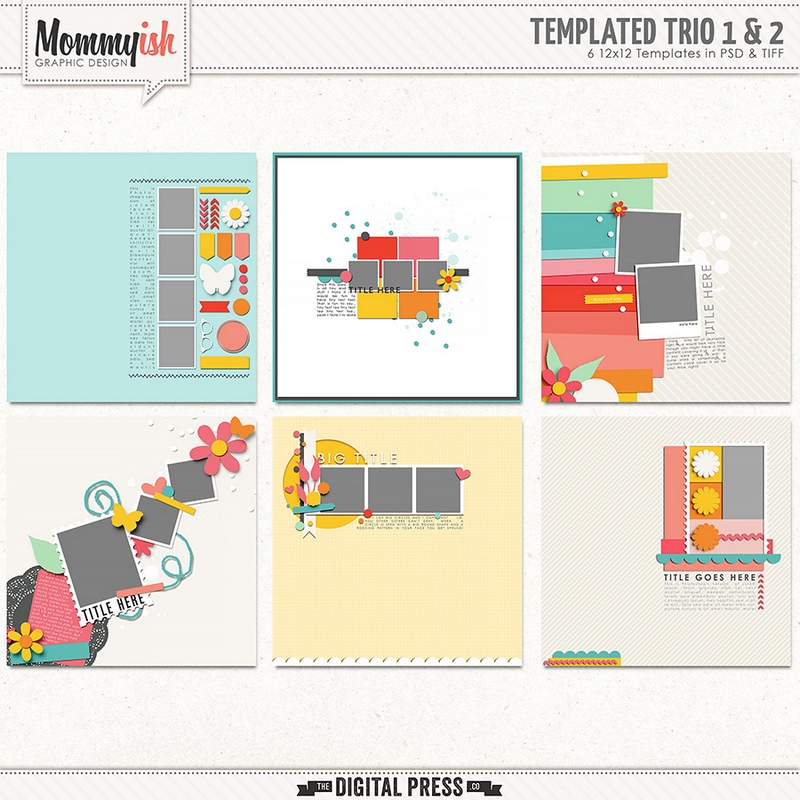 This baby collection is great because there are quite a few printable papers and elements and I love that I could make a boy card and girl card that would have the same basic look.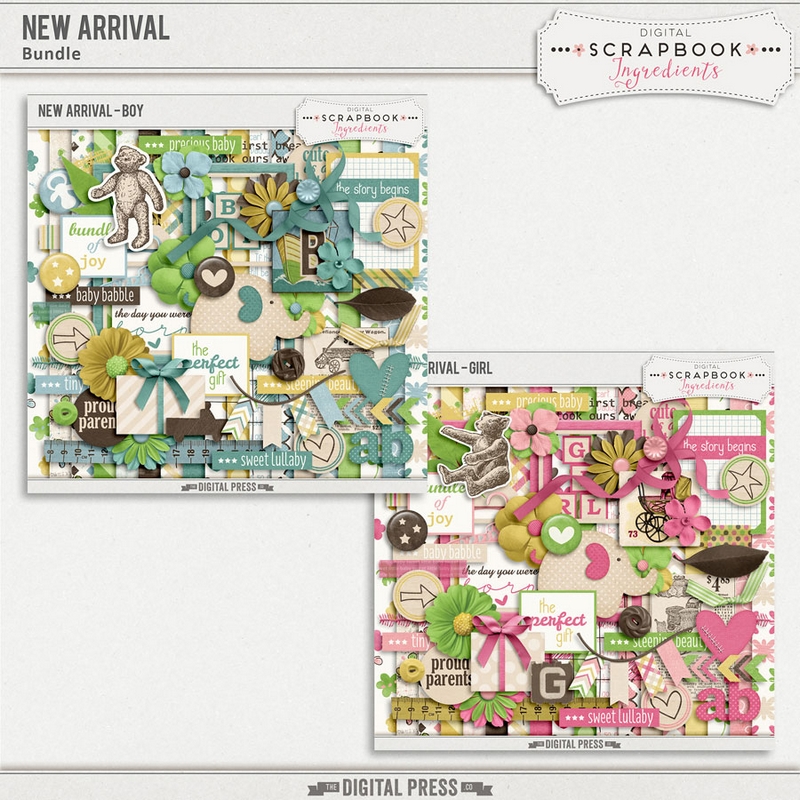 I  imported the layers that I needed for my cards into my Silhouette software and then resized everything to be more greeting card size friendly. These cards were pretty easy to put together once I had everything printed and cut out. I created two card bases from a sheet of white cardstock and adhered everything down using the original template for guidance.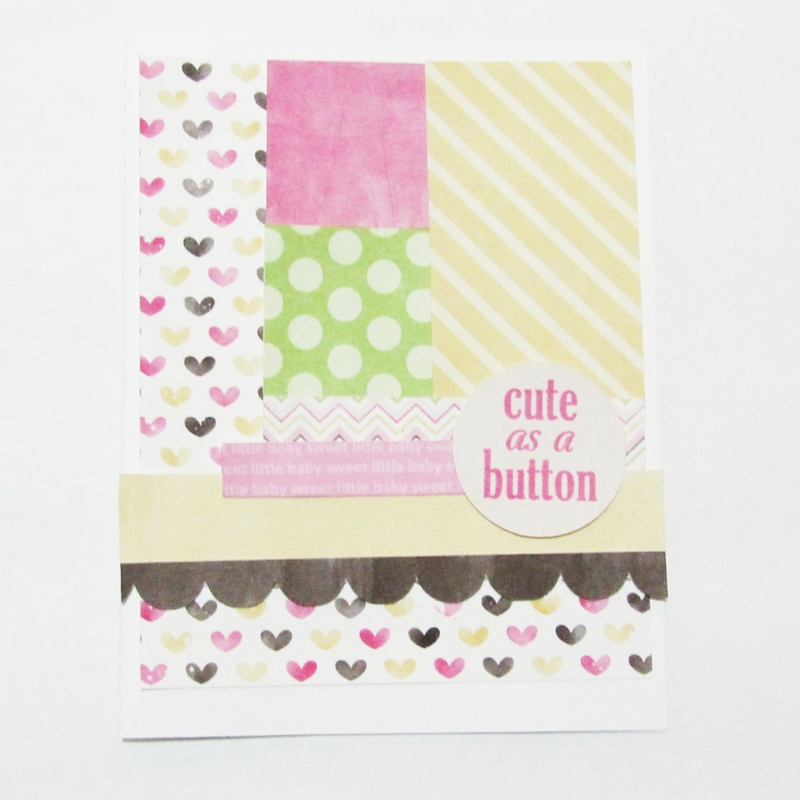 For this boy card I did have to trim a few of the strips down a bit as they hung over the edge even after resizing, but I think the original feel of the template was maintained.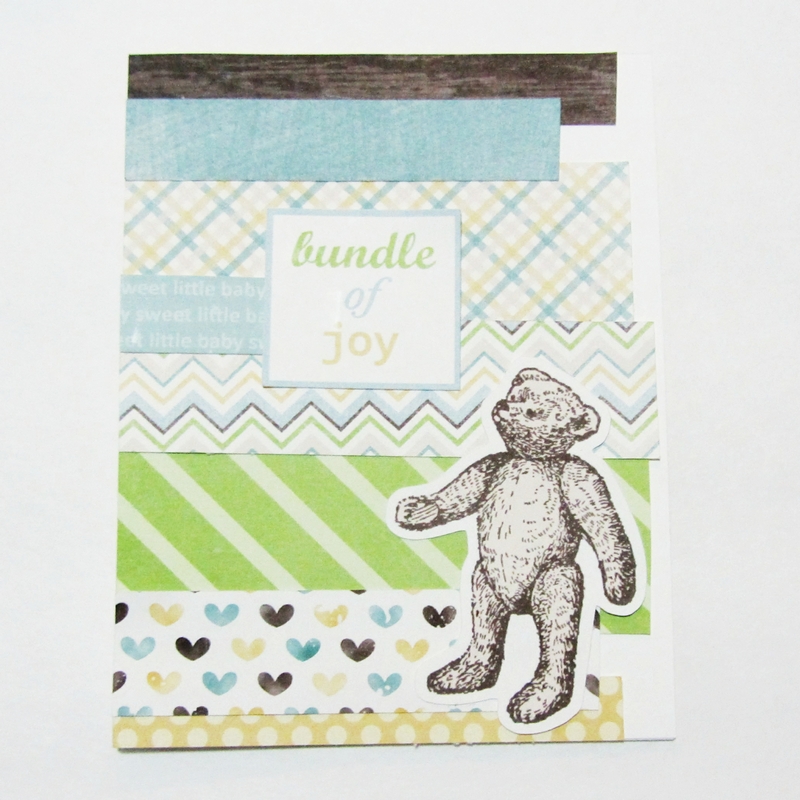 These were so much fun to create and I love that I get to use my digital supplies in a new way.