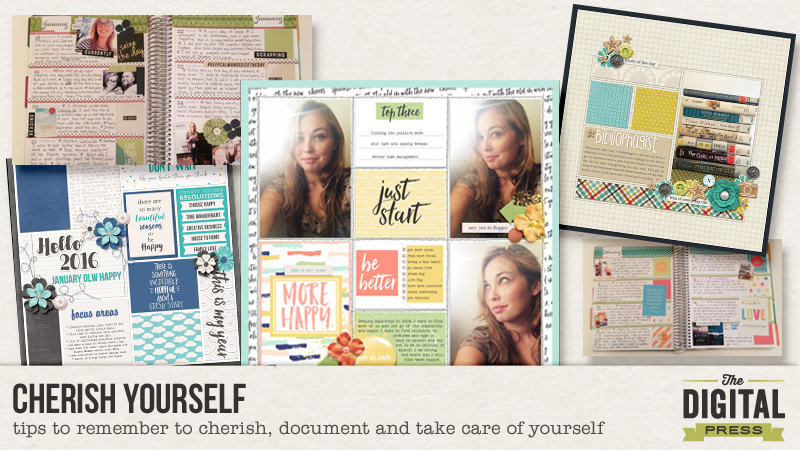 Cherish Yourself. That is a hard one… especially as a woman who is juggling so many hats. Therefore, it is the one thing I have decided to work on for myself this year. My "one little word" this year is "happy" …and every day I remind myself to do something (even if it is a very little something) to make myself happy.
Most things I choose involve being creative, which always guarantees to fill up my happy bucket. There are a lot of things you can do, however. Here are my tips to cherish yourself more…
1. Keep a journal focusing on you. I recently started a planner that focuses on just me, and I take the time to hand-cut the digital-to-hybrid pieces that I put in my planner. Most weeks, I try to include a selfie… and I also include the books I have read during the week. This collage shows several weeks' worth of my "happy planner." The kits I used to create these items are Seize the Day by Sabrina's Creations, Be Brave by Kim B Designs, Celebrate Life by Scotty Girl Design, and It Will Rain by River Rose. So far, this has been such a therapeutic project… and I am loving putting it together each week.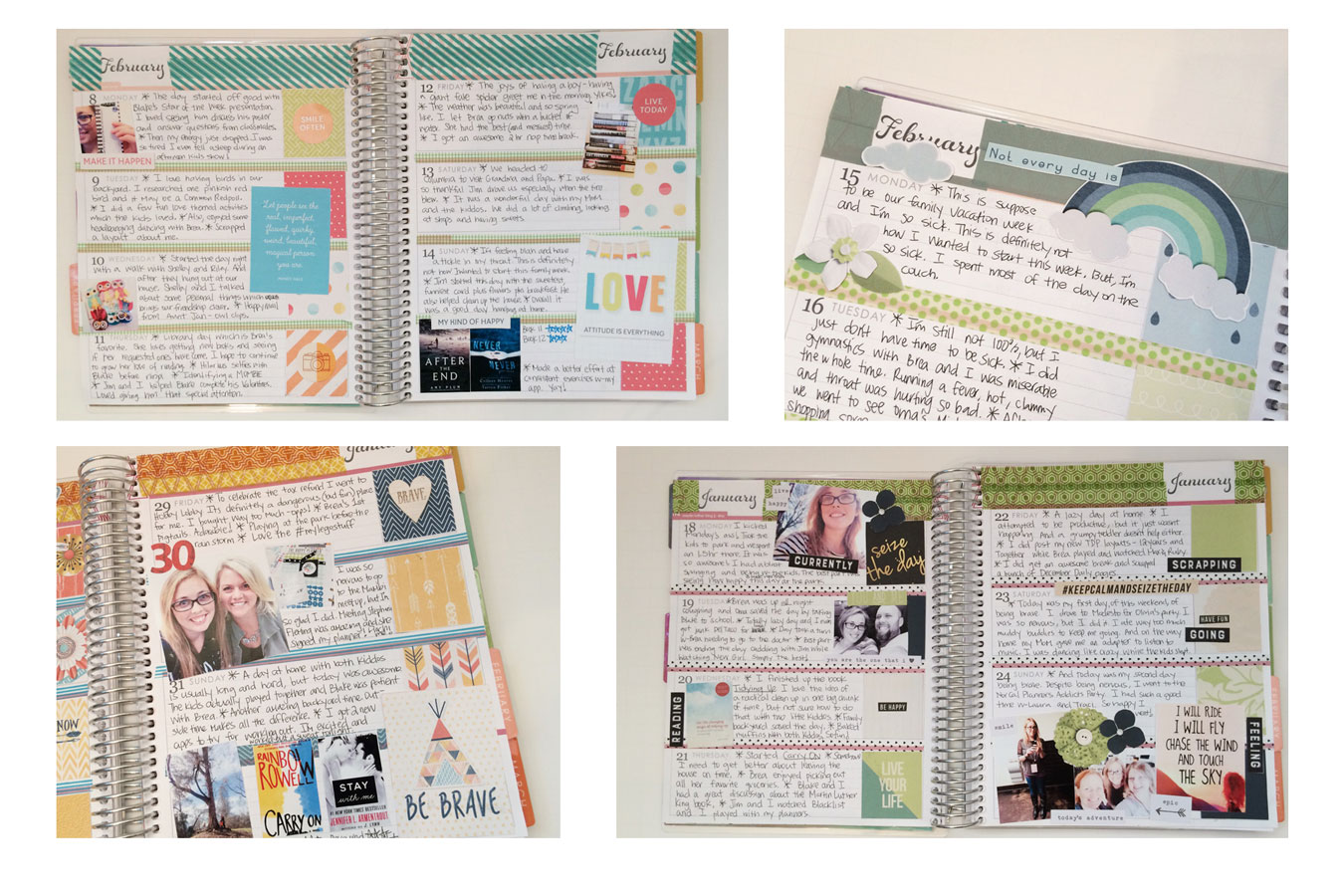 2. I also have made a goal to document more of myself. I have a limited amount of time to scrap, and I want to see more of myself in our family's pages. Here are two recent pages I did of just me (linked for credits):
3. Another way to celebrate and cherish yourself is to participate in community projects. Last year, I did a project called A Selfie Scrapbooking and I forced myself to find time to do the project. It is truly one of my favorite projects that I have ever completed. Here is a collage of some of the layouts; I wound up with over 15 pages that are all about me!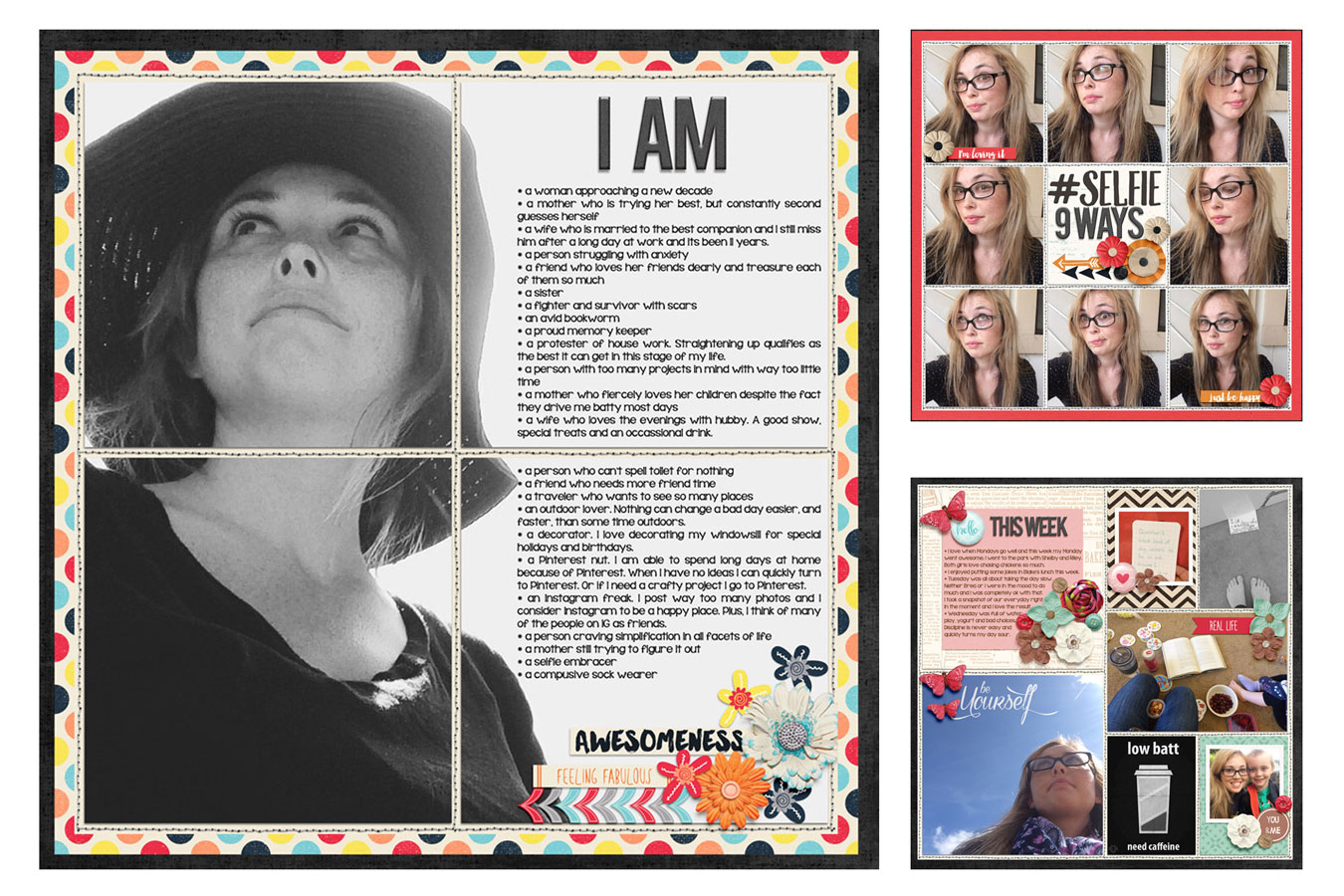 4. You can also scrap a "goals page" for the month to keep you on track. I tend to set lofty goals for the month, but I'm OK with the fact that I may only get half of the goals accomplished. The first step is just an intention to try and plan (linked for credits):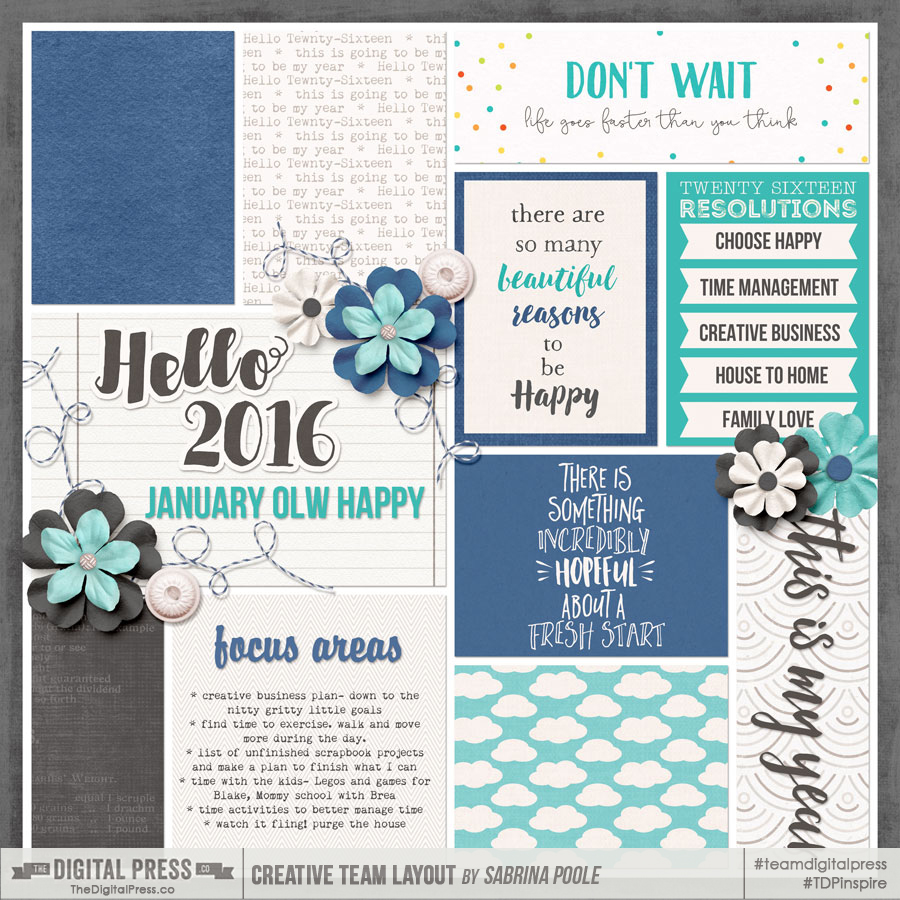 5. And finally… you can scrap about another hobby you may have. For me, this is reading… and I scrapped a page about my stack of library books (linked for credits):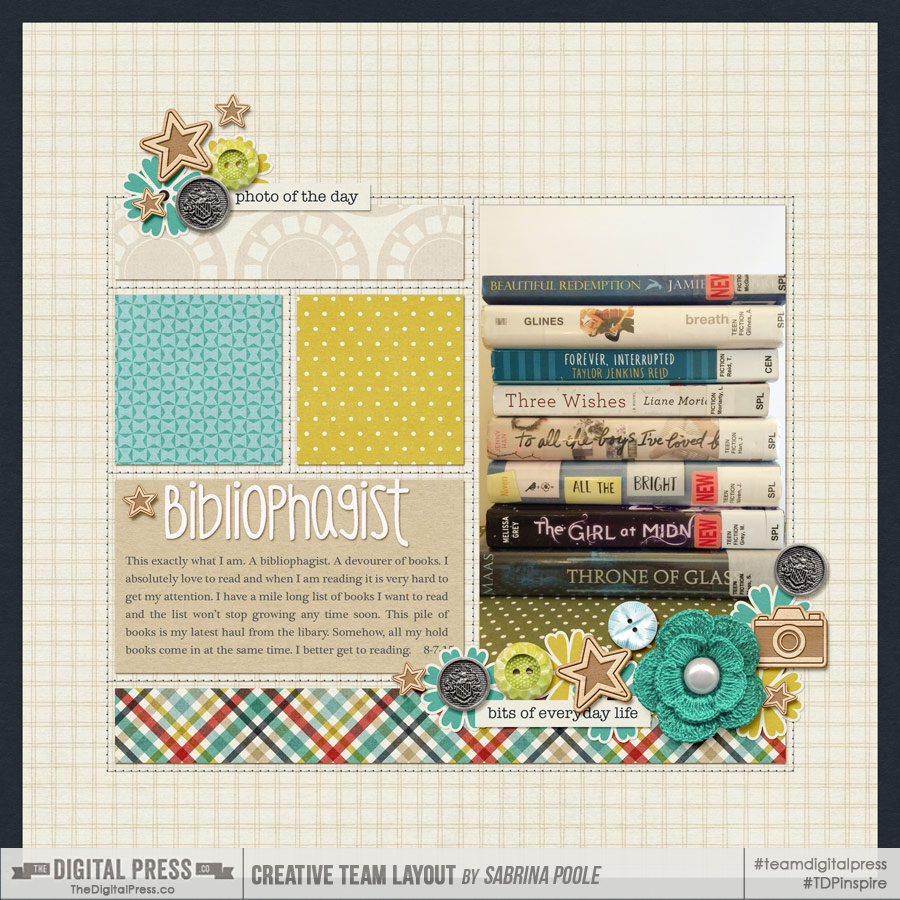 Cherishing yourself is all about making a commitment to make yourself a priority. However you choose to cherish yourself, keep doing it and make it important. Self-care and loving yourself keep you happier (and I've noticed everyone in the family seems happier when the Lady of the House is happy!).
Want to give it a try? Please join me in the TDP forum for a fun challenge!
---

About the Author  Sabrina is an avid documenter of life — herself, her children, her hubby, and her everyday life. There is beauty in the ordinary moments, and they are what she loves to scrap. She is also always on the hunt for a quiet, peaceful moment, and she usually spends it reading.