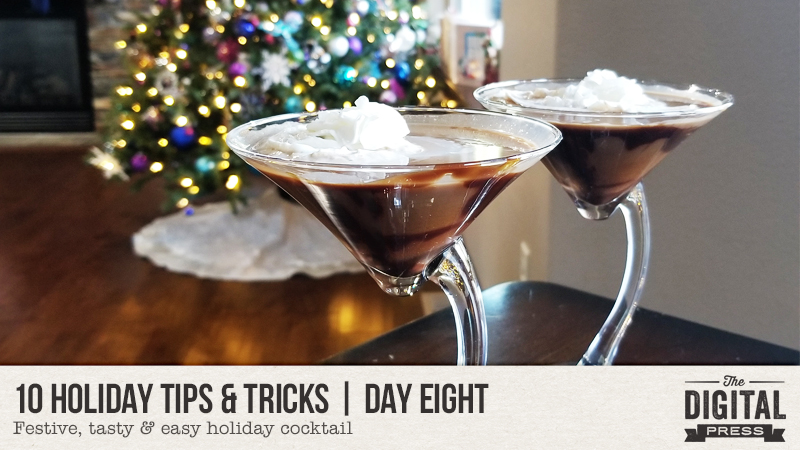 Hello, and welcome to Day Eight of our annual 10 Holiday Tips & Tricks series here on The Digital Press blog! I'm here today to share the recipe for a festive, tasty, & easy holiday cocktail!
I'm in charge of our Christmas drinks bar for our family celebrations… so I thought I would share with you one of my favorite cocktails that I've found! The recipe is adapted from Half Baked Harvest; she named this drink The North Pole, and I love it! I imagine this is what Santa drinks up in the North Pole on those Fall days to get geared up for the season! 🙂
Ingredients
4 ounces vodka (I used whipped cream flavored vodka, because it's what I had in the cupboard)
2 ounces Kahlua (or more, to taste)
1/4 cup chocolate syrup
1 tablespoon molasses
1 teaspoon vanilla extract
1/4 teaspoon ginger (I love ginger & thought using more was actually better than the original recipe)
1/2 cup cream or milk (I used 2% because it was already in my fridge)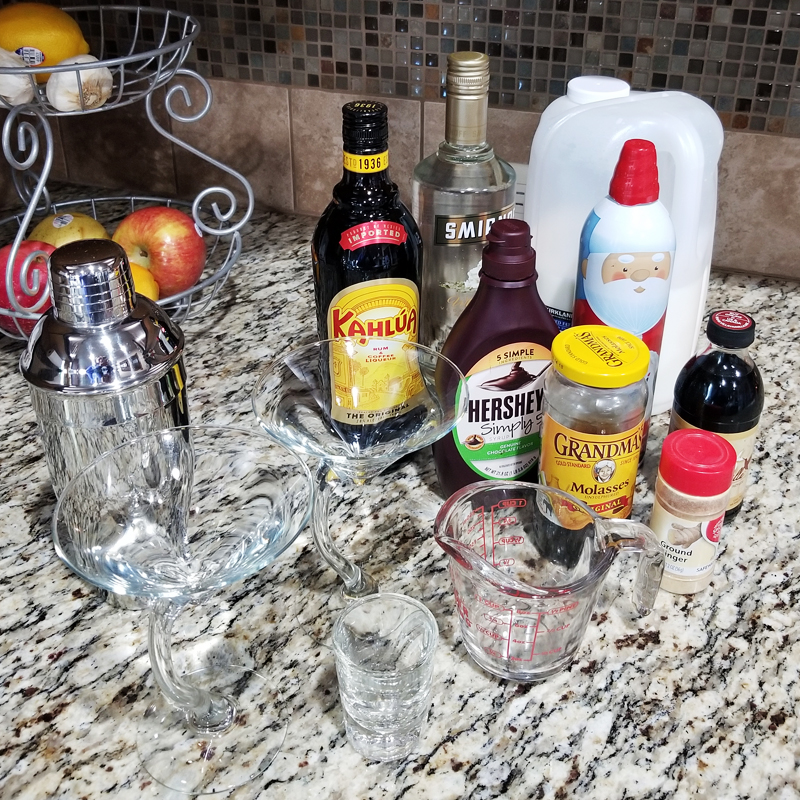 Instructions
In a cocktail shaker, combine all ingredients (except the milk) & shake until combined.
Add some ice to the shaker & mix again.
Strain into 4 glasses (I used 2, but had some left over… so 4 is definitely doable!).
Top each glass with milk or cream. Garnish as you wish; I added some chocolate drizzle to my glasses & then topped with a little bit of whipped cream.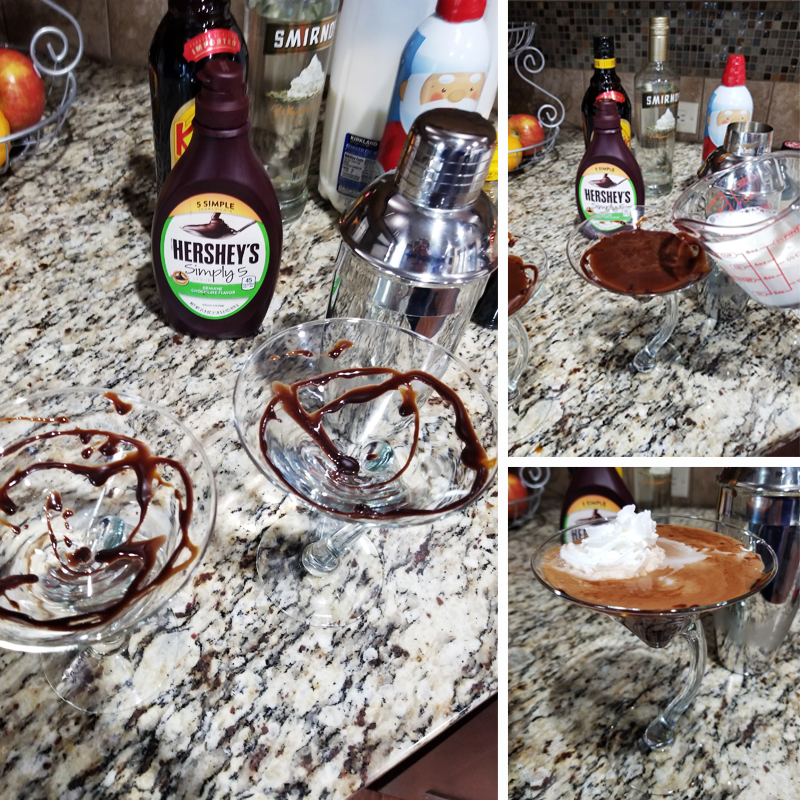 *Alternatively… you could take leftover coffee & freeze into ice cubes, and then pour this drink over your coffee cubes! I didn't have any to use because I never have left over coffee these days! 😉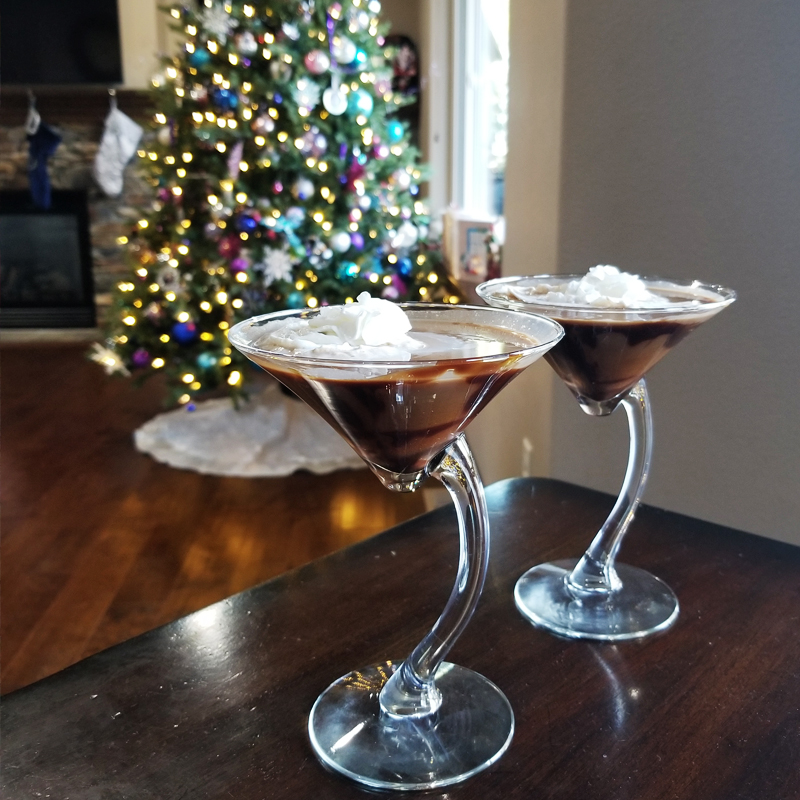 Cheers!
Now I have the perfect drink to sip on while wrapping presents!
If you're thinking of giving this one a try… head over to The Digital Press's challenge forum and get the details about how you can earn challenge points for December 2018 at TDP if you try any of our "Holiday Tips & Tricks" throughout the month as they appear here in this blog series! Also, we'd love to see any photos of your holiday projects using TDP goodies in the gallery this month, so link us up after you're finished creating and uploading! 🙂
Happy holidays!
---

About the Author  Amie is a craft-loving dental hygienist who lives in Washington state. She loves her husband, her two crazy kids, and her English Bulldog… as well as coffee, baking cupcakes, daffodils, glitter & sprinkles, reading a good book, and lip gloss — not necessarily in that order.