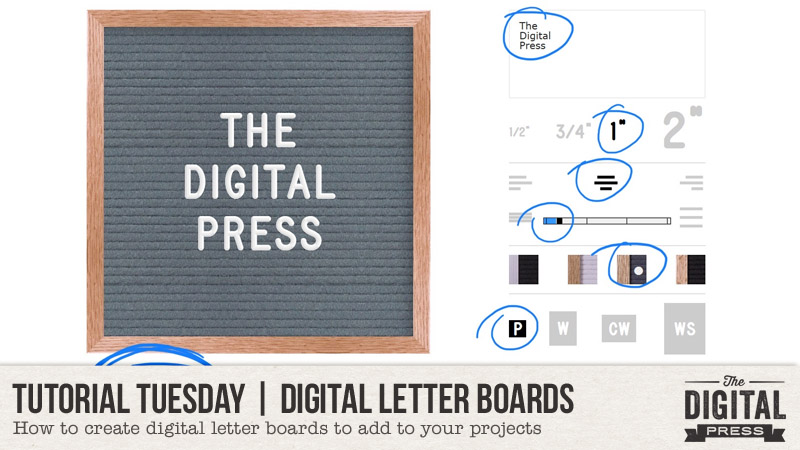 Hello, and welcome to another edition of our Tutorial Tuesday series here on The Digital Press blog! This week, I'm here to help you learn how to make a digital letter board image to use on your scrapbooking pages, thanks to our friends at Letterfolk.
Have you jumped on this trend and picked one of these up yet? The modernized-and-yet-vintage letter board of today is wildly popular and not likely going away any time soon. They are everywhere… and truth be told, they're a lot of fun around our home. I have the Poet 10×10 size and enjoy adding quotes to it — both funny and sentimental. All the while, my kids watch to see what joke they can rearrange the letters into. It's a fun way to decorate my home!
Now, with the help of this handy online tool at the Letterfolk web site, we can create digital letterboards to use on our scrapbook pages, as well (without the "help" from saucy teenagers).
It's so easy! Let's begin…
First, you will navigate your web browser to the Letterfolk website. Once there, scroll to the bottom of the page and click on the 'virtual letter board' link…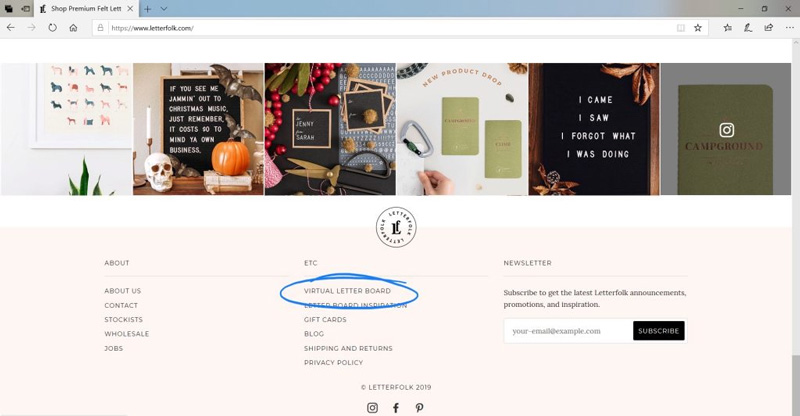 Next, it's as simple as entering a few lines of text and clicking through the options to customize your board.
You can customize everything from letter size, to justification, to line spacing, to board colors, to board sizes. Be sure to look through all the possible combinations; it's endless!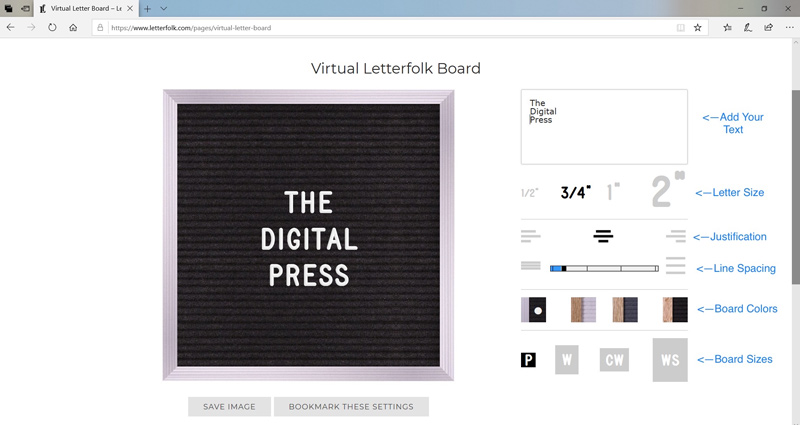 After you've fully customized your board, click on the 'Save Image' button at the bottom of the screen and navigate to the folder you wish to save to.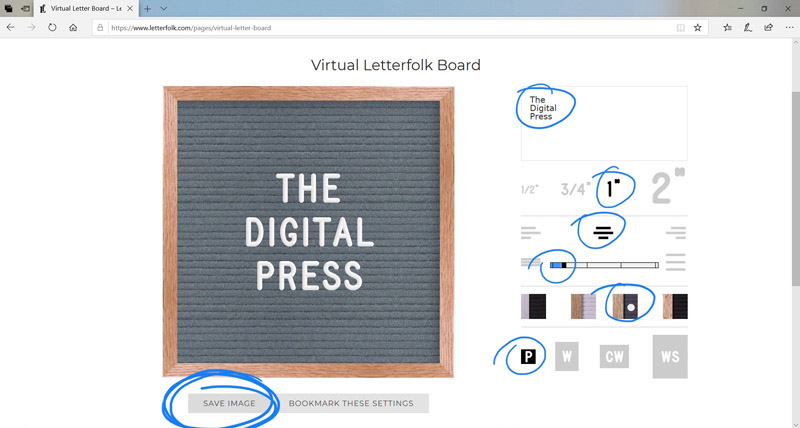 Once you have your image saved, you can add it to your projects. The PNG images save at 1600×1600 or 1600×1280 (i.e. about 2-3″ on a 12″x12″ page)… and so they will look great on digital pages!
Here's how I used these virtual letter boards on a couple of my pages…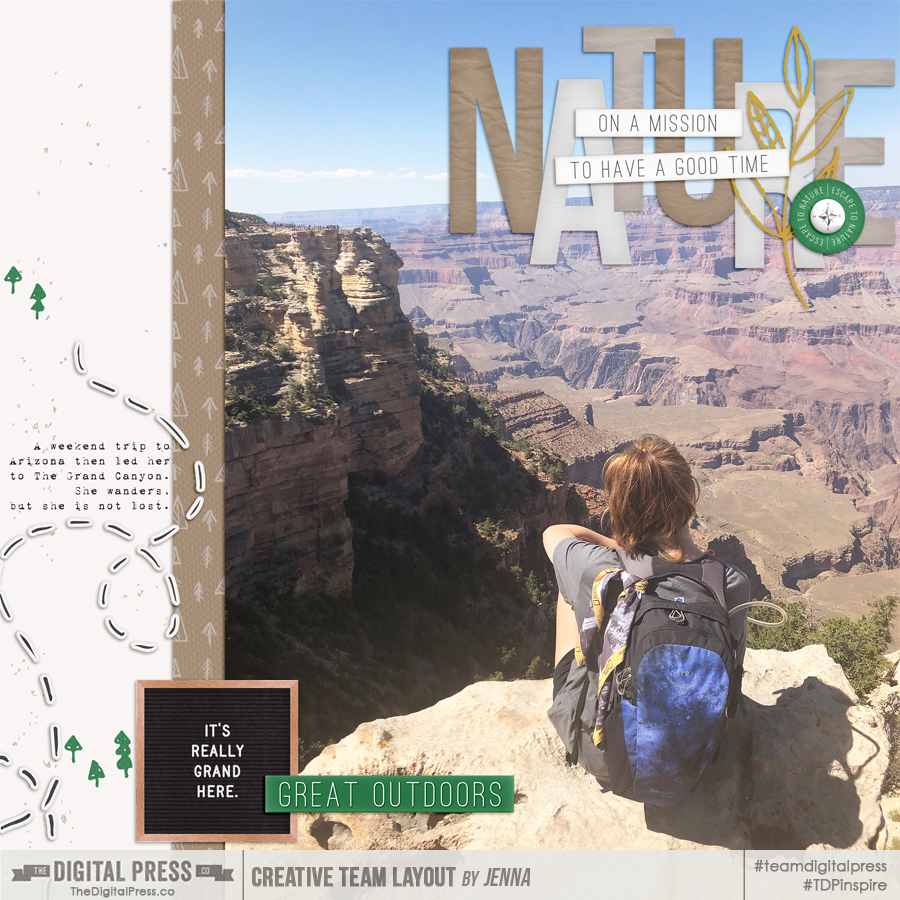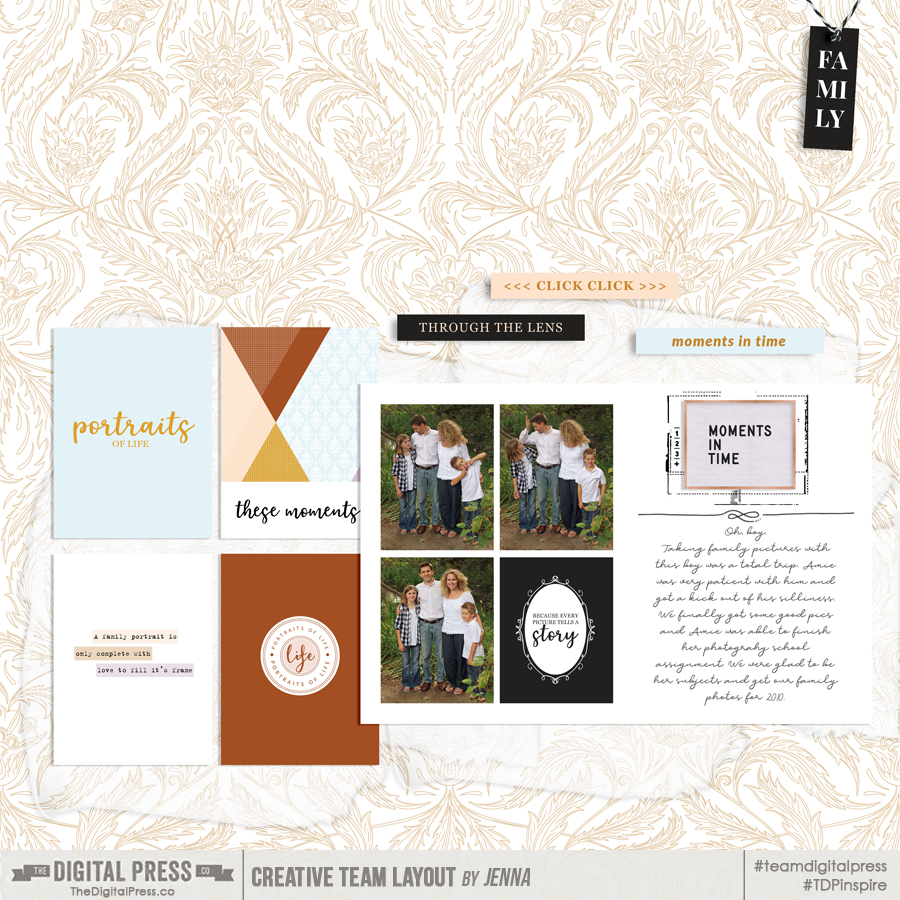 If you're not sure how to make one of these work for your pages, here are a few ideas…
Take a picture of your kid and use their funny quote on your letter board
Use a seasonal poem or quote along with some outdoor pictures
Don't forget the first day of school and birthdays; add those special dates to the virtual letter board
Use song lyrics, bible verses, or a quote from your favorite author
Use it as a countdown image for an upcoming vacation, holiday, or special event
You can also search through Pinterest to find a lot of other great ideas, as well!
We hope you'll give this fun process a try! We can't wait to see what you come up with, and how you use your own digital letter boards on your own creations with TDP products to post in the gallery at TDP. Hop on "board" and we'll see you there!
---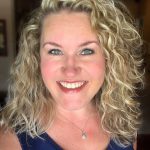 About the Author  Jenna is a traditional-scrapbooker-turned-hybrid-scrapbooker-turned-digital-scrapbooker-turned-app-scrapper. She's made her way through each form of scrapbooking and loves them all, but for now her motto is KISS — "Keep it Simple, Sister!"  She mainly scraps on her iPad using a handful of apps, but the digital world often pulls her back in because there's nothing like a good drop shadow. She prefers pocket-style scrapbooking, but isn't one to shy away from an awesome template and a kit full of goodies.