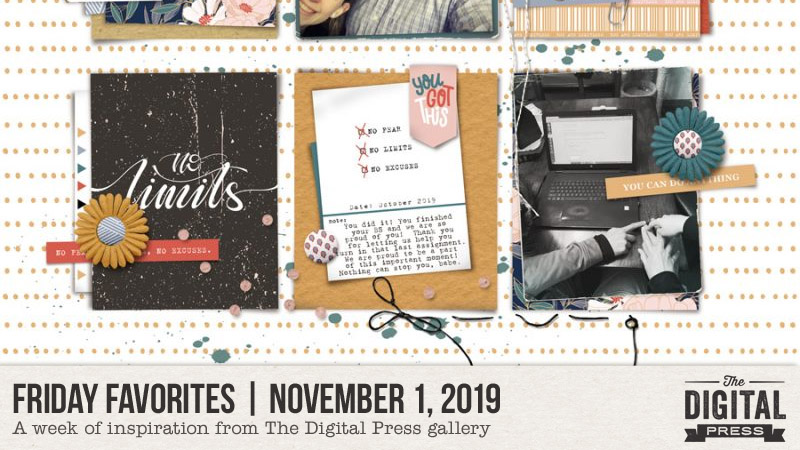 Happy Friday, and welcome to another edition of our Friday Favorites series on The Digital Press blog! I love browsing through the gallery and seeing the amazing talent of our community members.  So much inspiration to be found!  I am very excited to share with you another showcase of the many amazing pages that can be found in our gallery!  We have a wonderful community of scrappers here at The Digital Press, and it's always fun to see what they are creating with the amazing products found in The Digital Press shop.
Below you will find just a handful of the many fantastic pages I've seen in TDP's gallery this past week (each image is linked up to the original post in the TDP gallery, which means you can click on the layout artist's name or the image and check them out yourself, leave some love, etc.).
First up is this amazing page by DivaMom96. I absolutely love all the white space, and that adorable photo centered on the page with only minimal elements and papers used to highlight that sweet little smile. The paint splatters and brushes in the background add just enough pop, and the stamp and title (in the perfect font) just above the photo are spot on.  This page definitely demonstrates that less is more!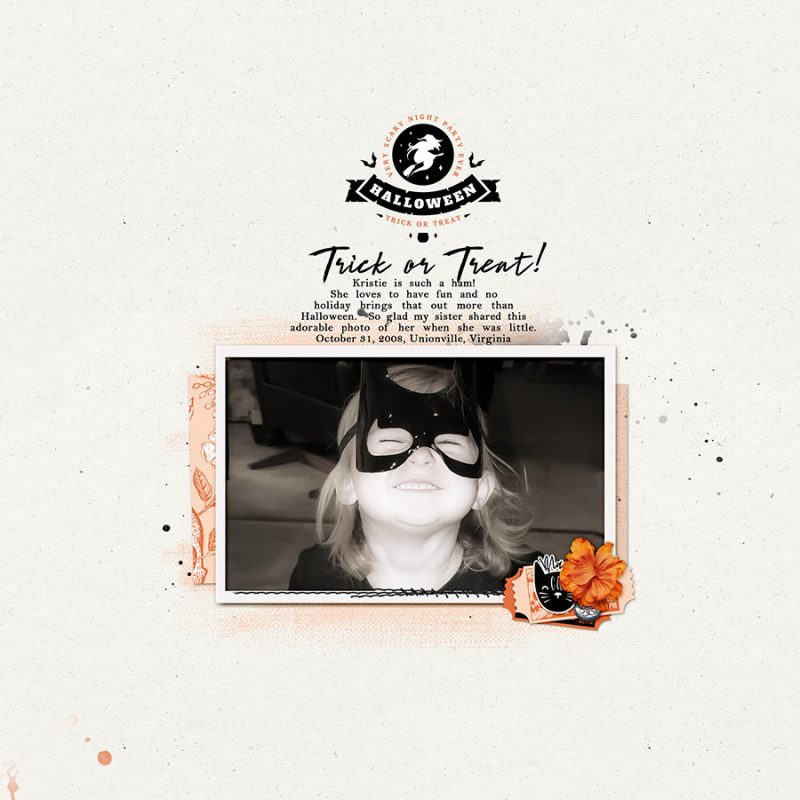 Next… here's a great page by weaselwatchr. The paper strips in the lower half of this page add so much depth to this super fun page. I love the colors, and the clustering is incredible.  And that journal card is a purr-fect fit with that photo. Although kitty doesn't look too thrilled, this page just makes me smile!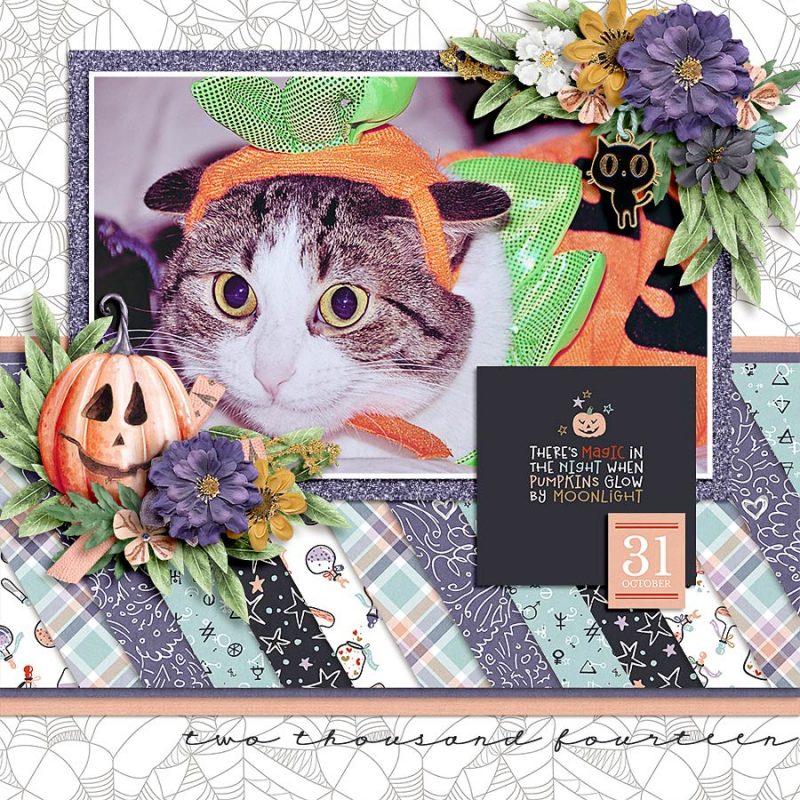 Additionally, here's a fantastic layout by sylvia. I am in complete awe of her extractions. The way that young man just pops out of that photo is incredible. The elements that she places so carefully — along with the the birds stamped in the background — make this page stunning.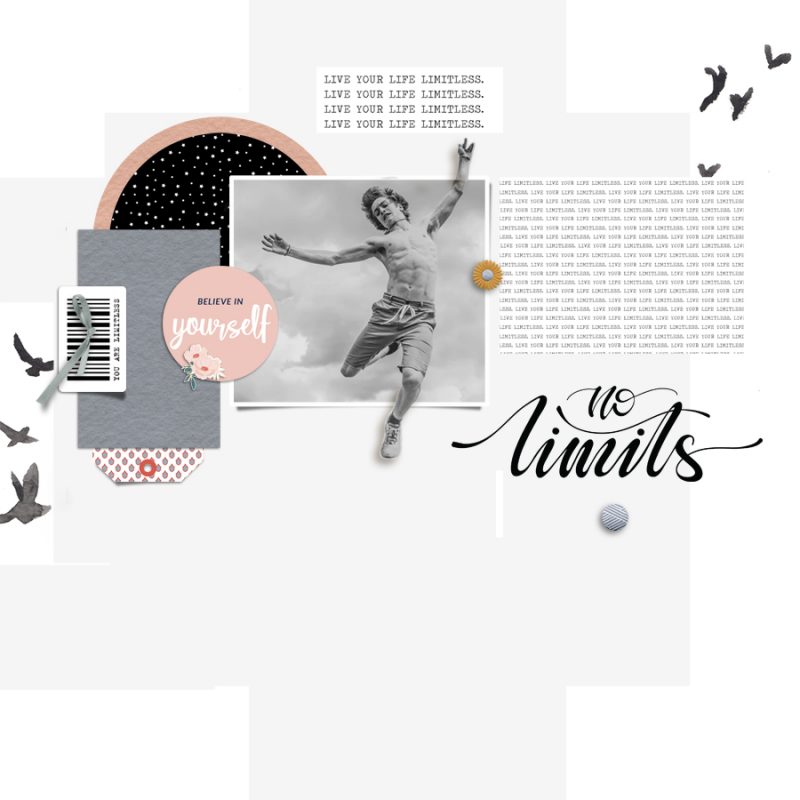 Next, I found this awesome page by Heidi Nicole. I love all the fun rectangle shapes on the page with little treasures tucked in to each one.  Her choice of papers fits perfectly, and that stitching is just my favorite.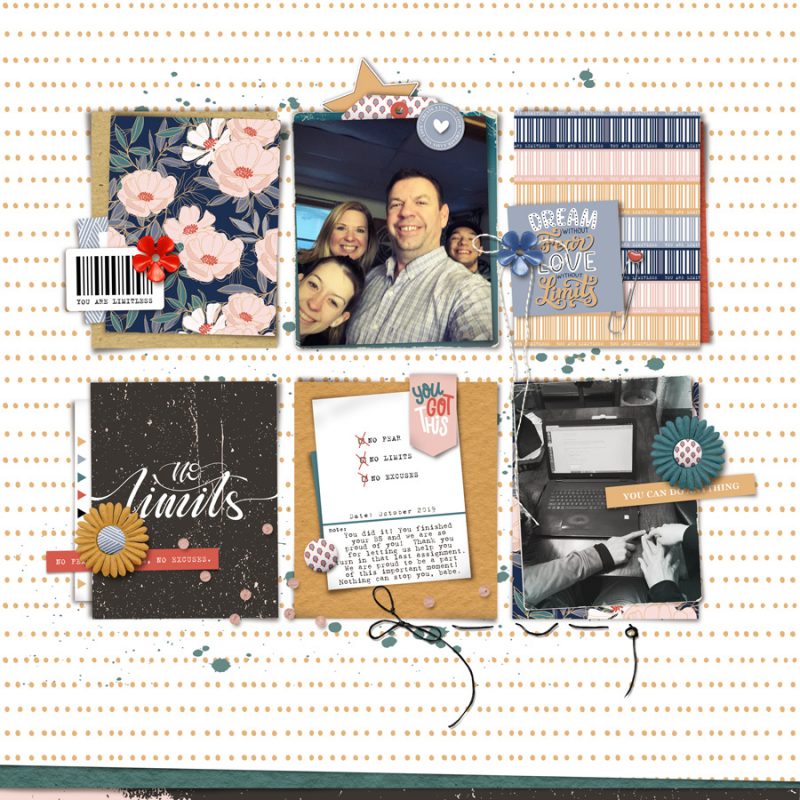 And finally, I came across this beautiful fall page from AliceM. Fall is my favorite season, and this layout is all kinds of fall. The photos are gorgeous and are such a great choice for this particular digital kit. The shadow work is incredible, and the quote and the overall composition are both absolutely perfect. I love everything about this wonderful page!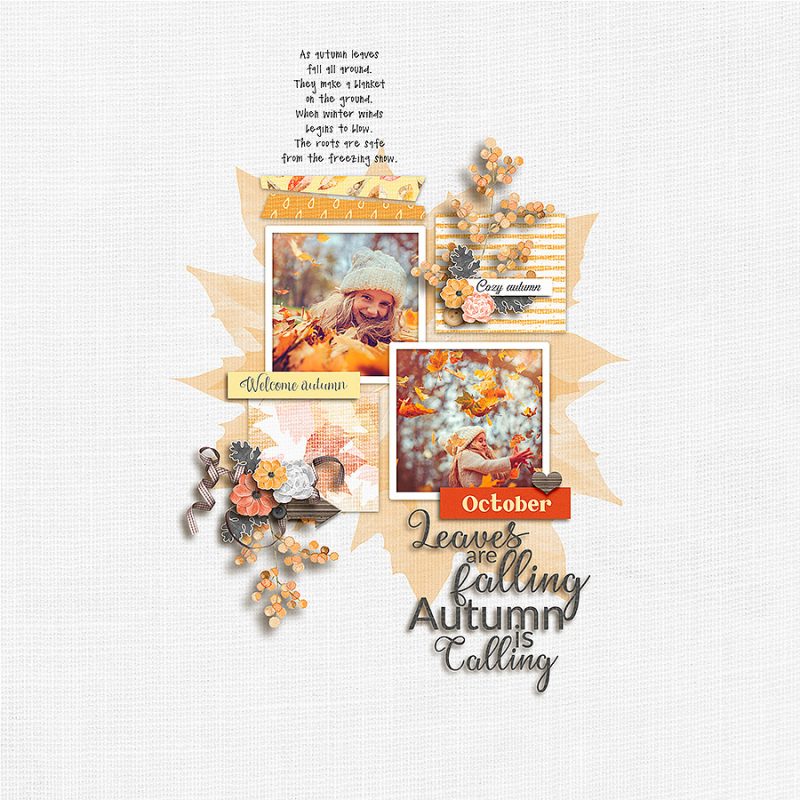 These layouts are only a sampling of the many, many amazing pages to be found in The Digital Press gallery. I hope that you will take some time to take a look for yourself, and/or upload some of your own crafty creations!
Don't forget each week our amazing designers add lots of new products to the shop, so don't forget to take a look and see what you need to finish your pages so you can upload them to the gallery. Maybe one of your pages will be featured in an upcoming edition of Friday Favorites, too!
---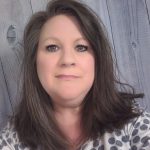 About the author  Tia is a member of the creative team here at The Digital Press. A mom to a 14-year-old son, her favorite thing to do is serve those in her community who need help, and volunteer at a small alternative private school for children with special needs. When she's not volunteering or working on school projects, Tia loves to spend time with her friends and family!