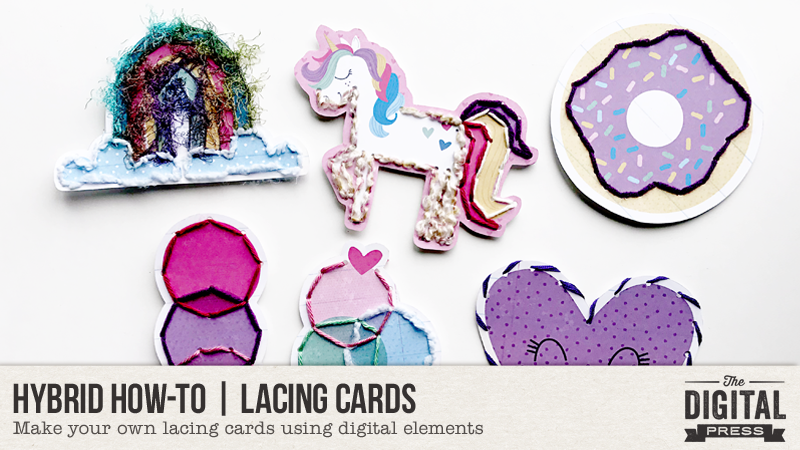 Hello, everyone! Welcome to another edition of our Hybrid How-To series here on The Digital Press blog! Today, I am here to show you how to make these adorable lacing cards using digital elements from your favorite digital kits.
Supplies Needed
Digital kit of your choice (I used Be A Unicorn by Mari Koegelenberg)
Cardstock
Scissors (or cutting machine if you prefer)
Hole punch
Yarn
Yarn needle
The first step is to select the images you want. I try and stick with simple images that will be easy to trace with yarn. The unicorn in this was more complicated than I would normally want, but I just really wanted that unicorn!
I enlarged them a bit, added two images per page, printed and cut them out.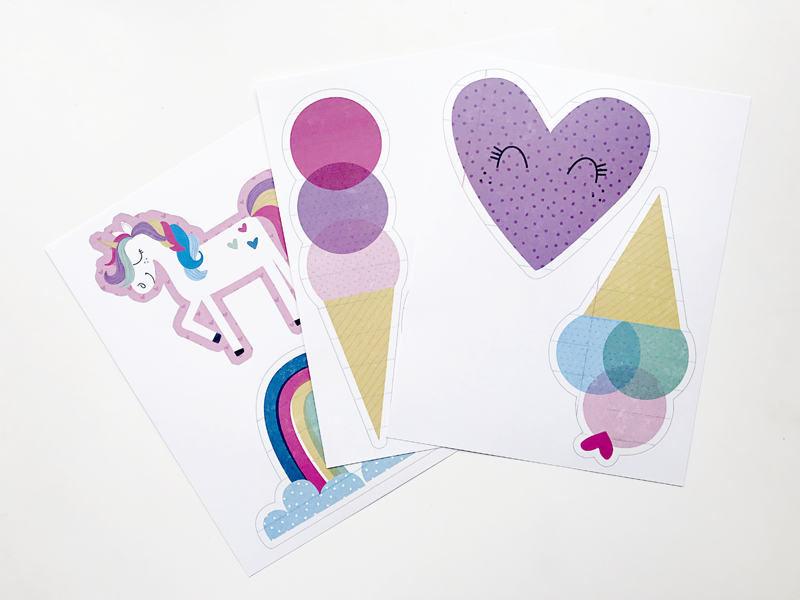 I used an eyelet punch to make the holes around each image. Make sure the yarn needle can fit through the punch you're using.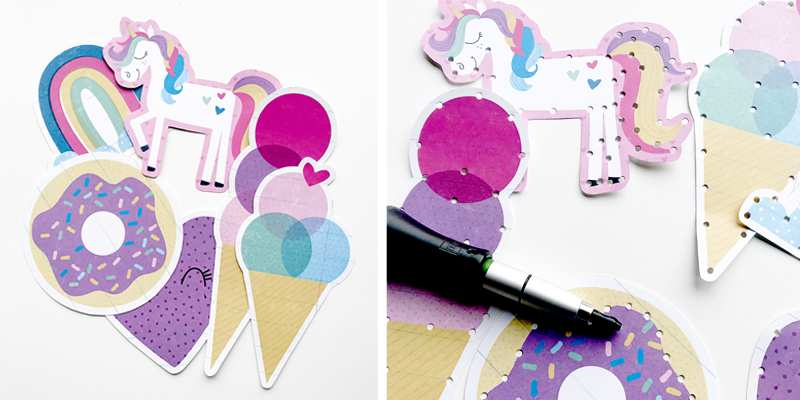 And that's it! They're ready to go.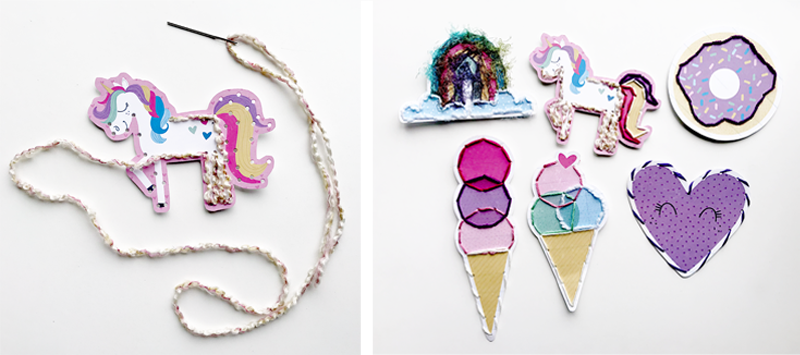 I used to laminate them to give them more durability, but our local lamination place shut down and so I started letting the kids use them without the laminate and found it was just fine. Because they're so quick to make, I can easily print and cut new ones using new images each time. My kids love lacing cards!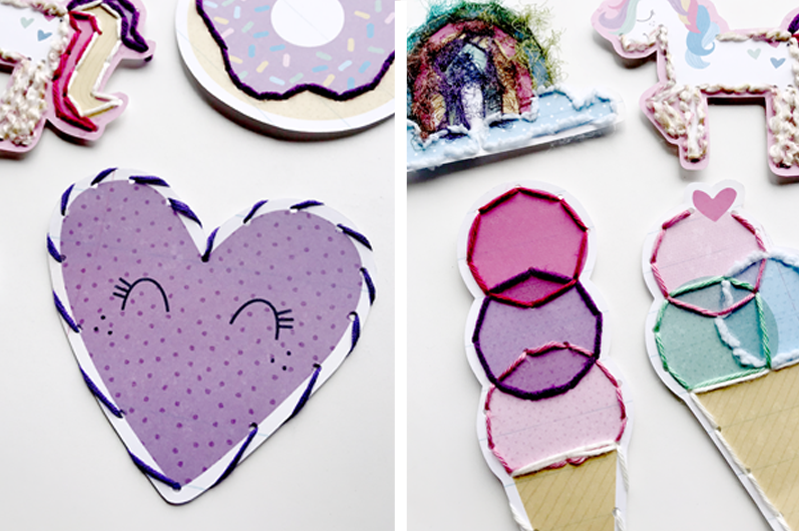 ---

 About the Author  Kate is on the hybrid team here at The Digital Press. She lives on the Utah/Colorado border with her husband, 5 kids, 10 chickens, a dog named Gracie, and a cat named Kit. She's a city-born girl who found she's really a country girl at heart. She can be found outside, barefoot, and probably in her garden.