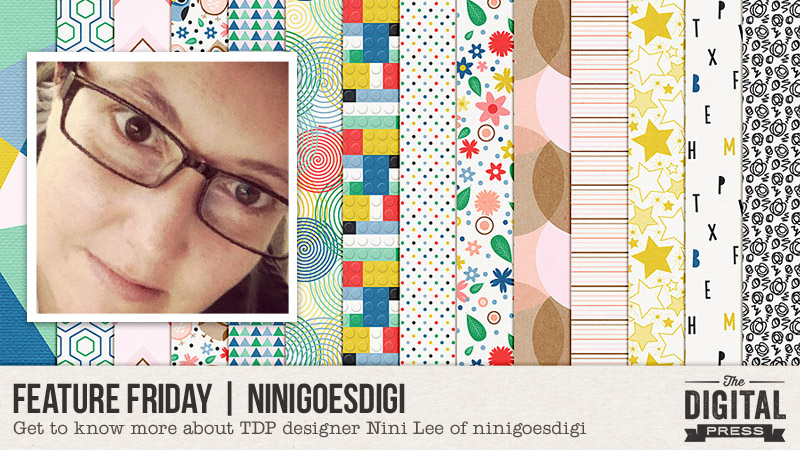 Happy Friday, everyone, and welcome to another edition of our Feature Friday series here on The Digital Press blog! This week, I'm thrilled to put the spotlight on the amazingly-talented Nini Lee of ninigoesdigi. This is actually Nini's second feature here on the blog (you can find her Foodie Friday post from February 2018 HERE).
In order to learn more about Nini, personally, this time around… I asked her to share 5 things we might not already know about her…
Some of you might have read that I have been dieting since February 11th, but what you don't know yet is that since last scrap "check up" (May 11th) where I was at -10kg is that now I have reached -15kgs!! Yay! That was about 2 weeks ago and now the pace is going much slower than it used to be but I keep walking and I try my best to not get back my bad eating habits! Let's hope 2018 will be the year I loose what I gain in 20 years in Japan.
I am a big Pokemon Go player. It has been my "carrot" and pushed me to walk more. I actually enjoy walking alone but I don't think I would have walked that much if I hadn't that game to play to. I don't feel the kilometers when I play Pokemon Go. I have a few scrap friends who are also big players so it's nice to share our stories.
I am French but I don't like wine
As I was saying above I have lived in Japan for 20+ years now and I still badly hate summers here. Hot, humid. I could do with hot if I have some shade maybe but the humidity now makes it yucky all the time!! I wish I could spend summers in France instead.
I am a TV series addict. You name it, I probably have watched it. But I shouldn't brag about it because if you think of the time spent watching those series… wow… moving along… lol. Anything suspense, action, adventure, thriller, medical, supernatural related is good for me.
Have you had a chance get to take a look at the ninigoesdigi shop here at The Digital Press? It's full of fun, bright colorful kits that make you want to pull out your photos and scrapbook! I've got to tell you, it was really hard to pick out just 6 of my favorite products. I really love all of the vibrant colors and simple designs she uses to create her kits. Here's a peek at a few faves…
To give you a look at her products in action, I've also compiled this sampling of digital layouts that were created with her designs…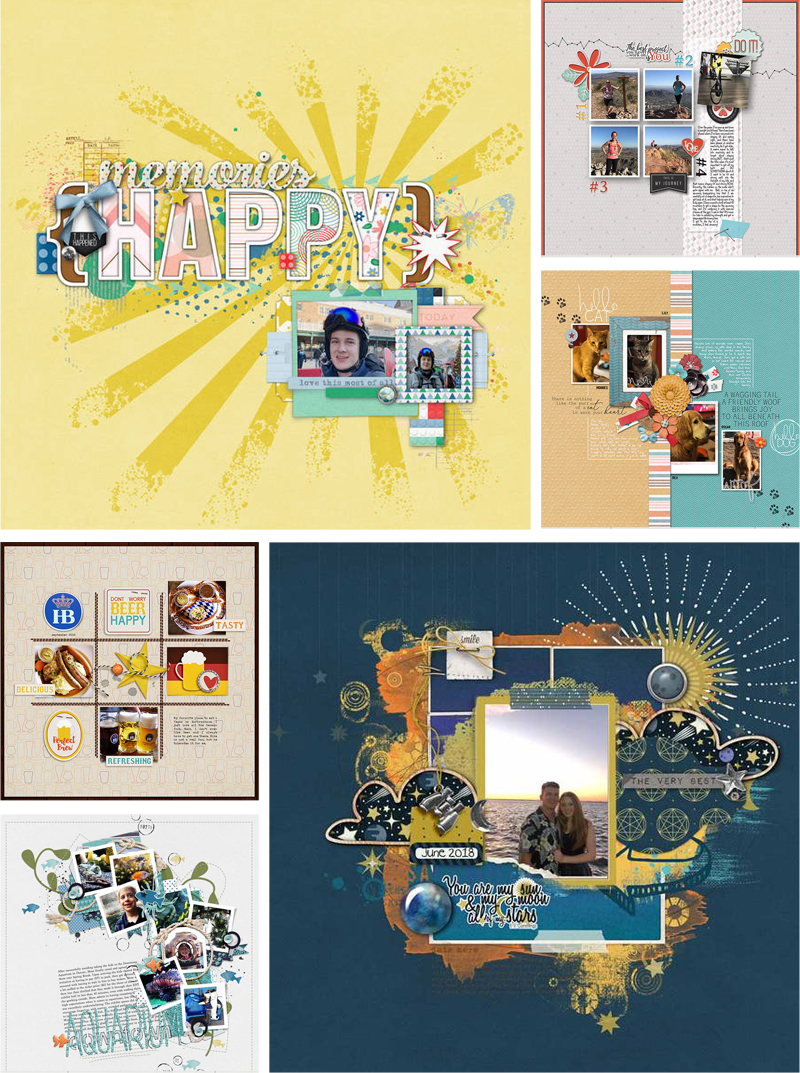 I am so glad to have had the opportunity to help you get to know Nini a little better today!
Now that I have you excited about her amazing digital artwork… you've got to go check out her shop here at The Digital Press during her feature week and take advantage of this week's 30% OFF sale throughout her feature week (the sale will end at 11:59pm ET on Thursday 7/12).
Additionally, Nini has a special Free-with-Purchase offer for everyone this week! Don't miss out on this opportunity to stock up on your favorite products from ninigoesdigi… and you will get this awesome full kit — Find the Extra in the Ordinary — for FREE with any $10+ purchase in her shop — this week only (again, this offer ends at 11:59pm ET on Thursday 7/12).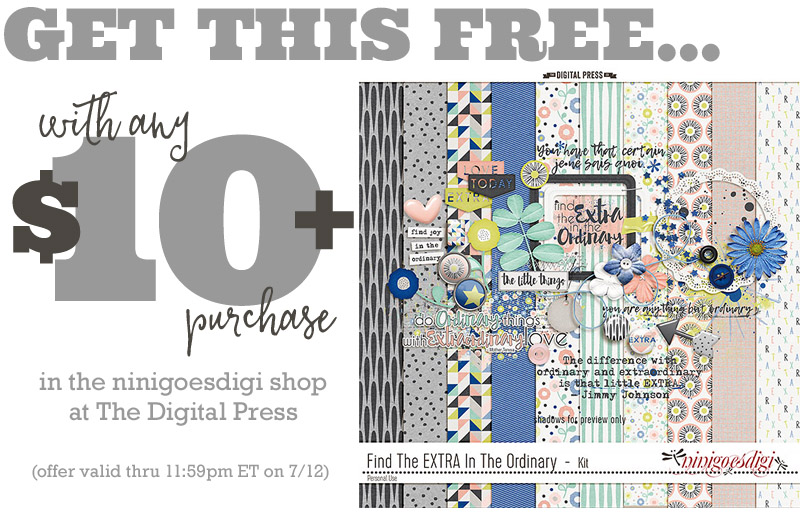 ---

Jennifer Hignite is a mom of three boys and new homeowner with her fiance in the mitten state of Michigan. When she is not scrapbooking, she enjoys photography, decorating, and shopping at Target.