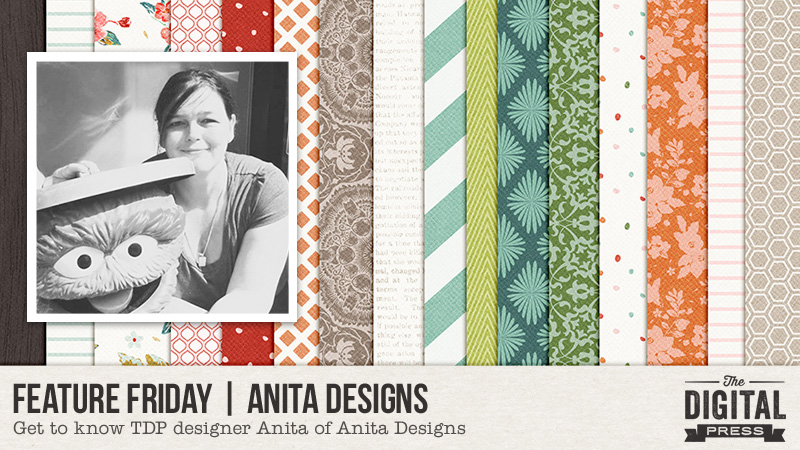 Happy Friday everybody! You know what happens on Friday at The Digital Press… time for a new Featured Designer! Today I am excited to feature a "fellow Dutchie" (we both live in The Netherlands) — the sweet Anita of Anita Designs — as our newest focus in the Feature Friday series. Personally, I love her designs and I am thrilled to help you get to know her better… while also showcasing my favorites from her store at The Digital Press with you.
Anita creates digital products that have a clean and simple style, and are very versatile and easy to work with when you're scrapping your memories. She doesn't only create kits; she is also an amazing template designer, and I love her extra add-on packs like masks, washi tape sets, & pocket cards. All of her designs are easy to mix & match, which I love.
Here are a few of my favorite designs from the Anita Designs shop at The Digital Press…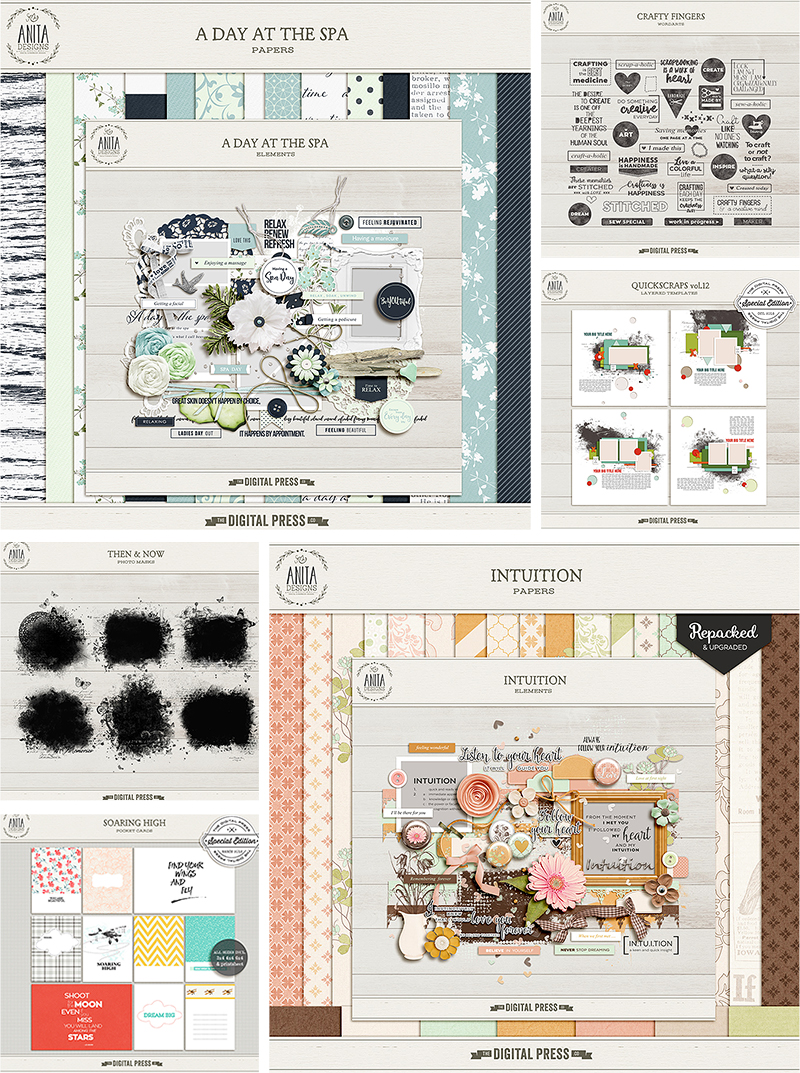 To get to know Anita a little bit better, I asked her a few questions… and here's what she had to say…
Where do you live?
The Netherlands
When you're not designing, what do you do with your time?
I love spending time with my family, and I love to go out and just enjoy nature.
What are 5 tidbits of trivia we might not know about you?
— I am addicted to coffee.
— My favorite series on TV are Greys Anatomy, Little House On the Prairie, and Kitchen Nightmares.
— I don't get enough sleep.
— I am a family person.
— My favorite scented candle is patchouli.
Which of your products is your favorite?
I actually have two. One is Wanderlust…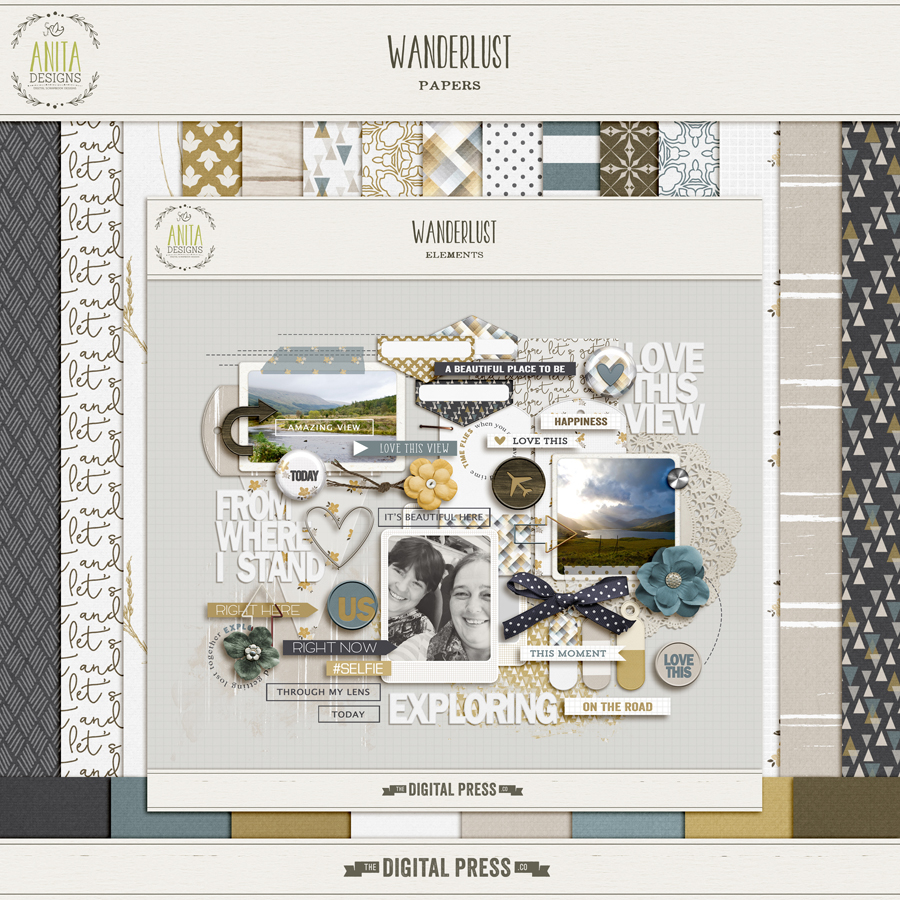 …and the other is Snowkissed…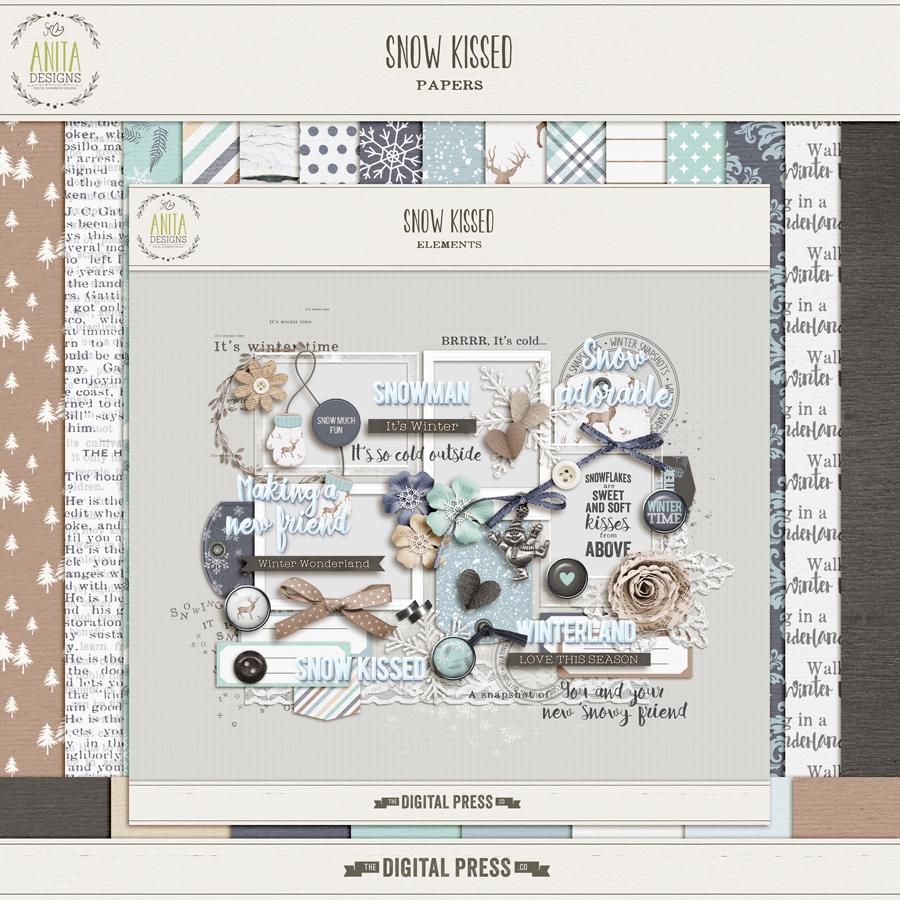 While writing this blog post, I spent some time looking through the Anita Designs gallery here at The Digital Press… and here are some of my favorite layouts and projects that use products from her shop…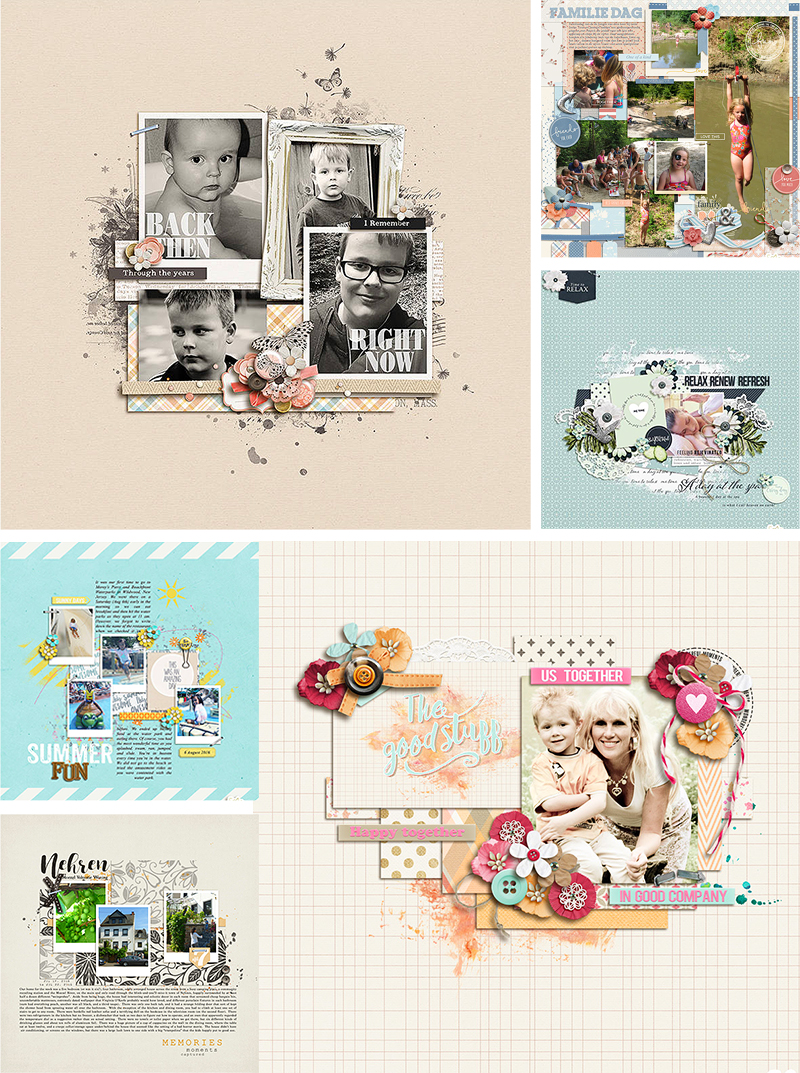 Thank you so much for joining me here today on the blog, and getting to know Anita a little bit better! Now that you're surely coveting her gorgeous products, I have good news! This coming week, you can take advantage of a 30% OFF SALE in her store (the sale will end at 11:59 pm ET on Thurs 11/10).
Even better news… I have another fantastic surprise for you! Anita has created a full kit this week that is brand-new and will be FREE with any $10+ purchase in her shop (FWP). The kit is called Fallin' For You (I think those little hedgehogs are just the cutest!). This fantastic deal will be available throughout her entire feature week (11/4 -thru- 11/10)… and again, you will get this awesome kit for FREE with a $10+ purchase in her shop.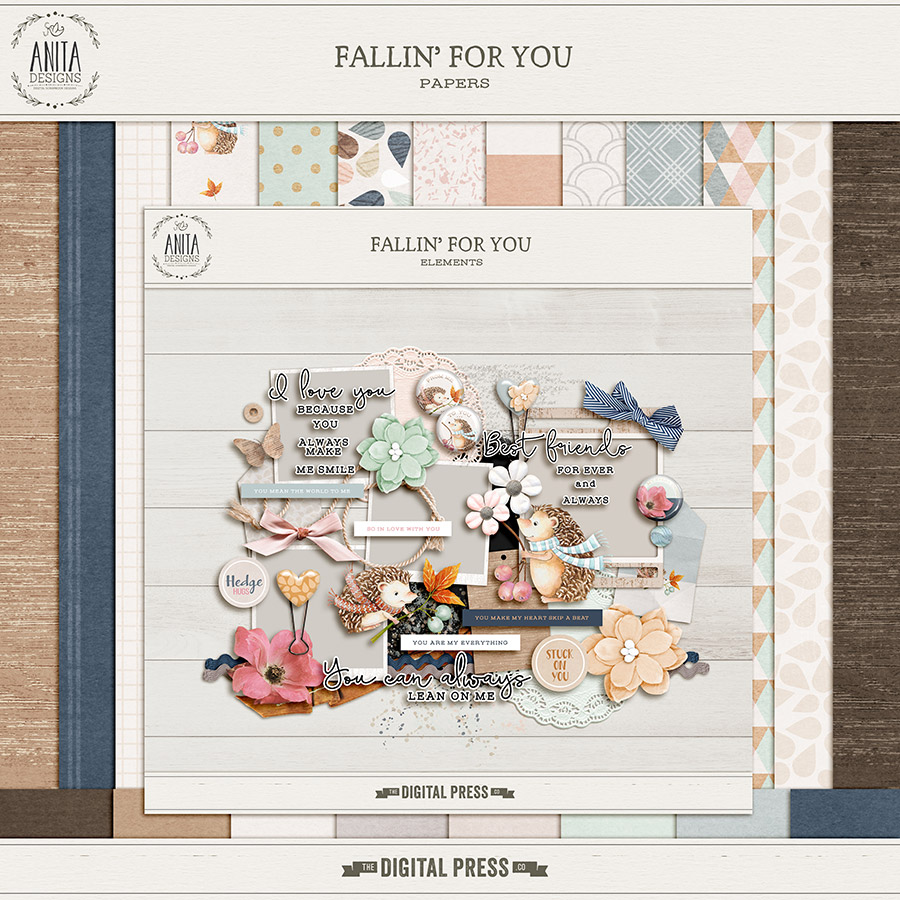 Enjoy this week's sale, and happy scrapping! 🙂
---

About the Author: Biancka loves scrapping and has been doing so since 2007 but also enjoys reading books (thrillers being her favorite genre), baking (cupcakes are the best!!), photography, looking for recipes on Pinterest and browsing the world wide web for gorgeous fonts (yes, she is a fontaholic!!). She lives in The Netherlands together with her husband and 12yr old son.