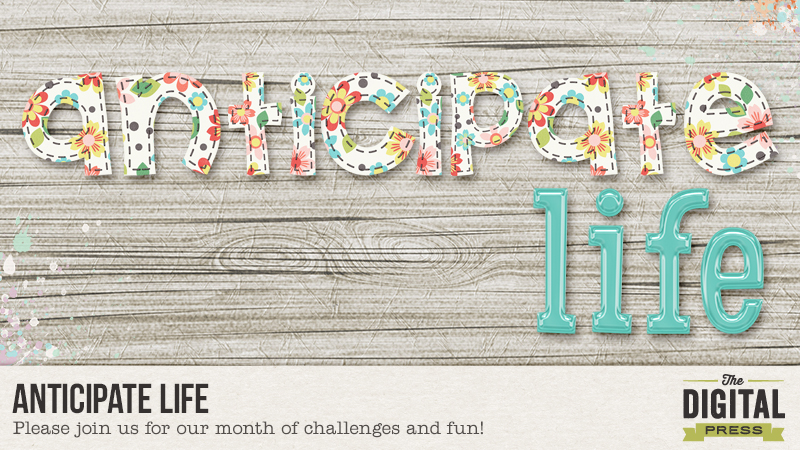 Happy May!  Spring is definitely in full force where I live and I am so excited to see everything in bloom all around us.  I always love this time of year and always anticipate seeing what this favorite season of mine brings with it. Fittingly for this time of the year, our word of the month is ANTICIPATE.  This can mean many things: to ANTICIPATE an age, holiday, pregnancy, season, vacation, graduation, Mother's Day, end of the school year, garden in bloom, etc.  This time of year is certainly full of things/events to look forward to. What a perfect opportunity to capture this ANTICIPATION in your memory keeping!
Browsing around the web, I found some fun inspiration images to kick-start your thoughts about the word ANTICIPATE…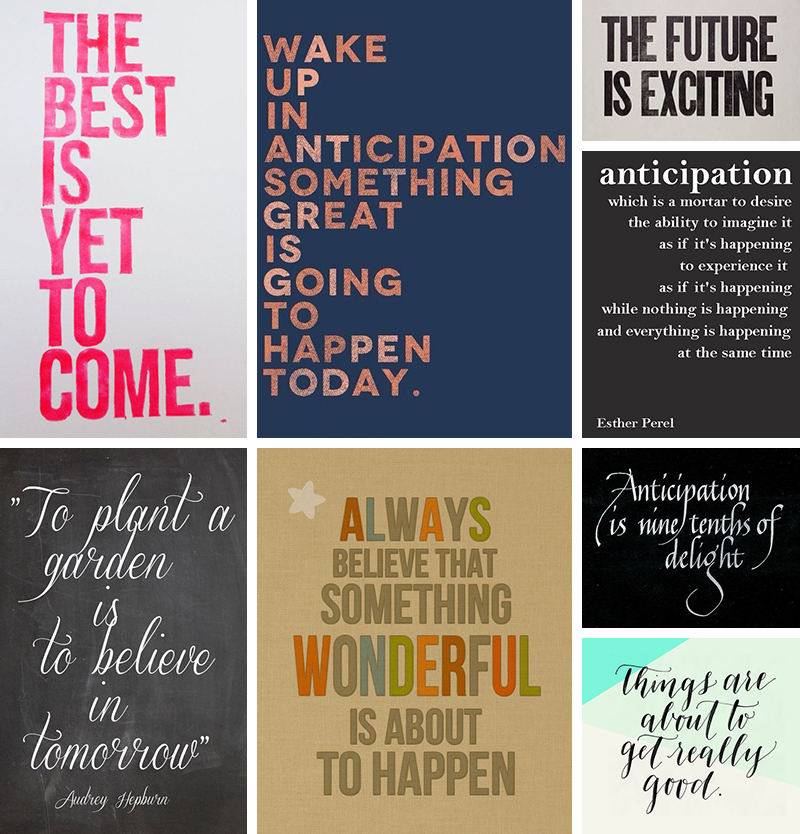 [ sources 1, 2, 3, 4, 5, 6, 7, 8 ]
Each month, we like to encourage you to step out of the box with regard to our challenges. Below, you will find the list of upcoming challenges for the month of February — each of which focus on our theme of ANTICIPATE. For more information about our challenge system, please read this information post in the TDP forum.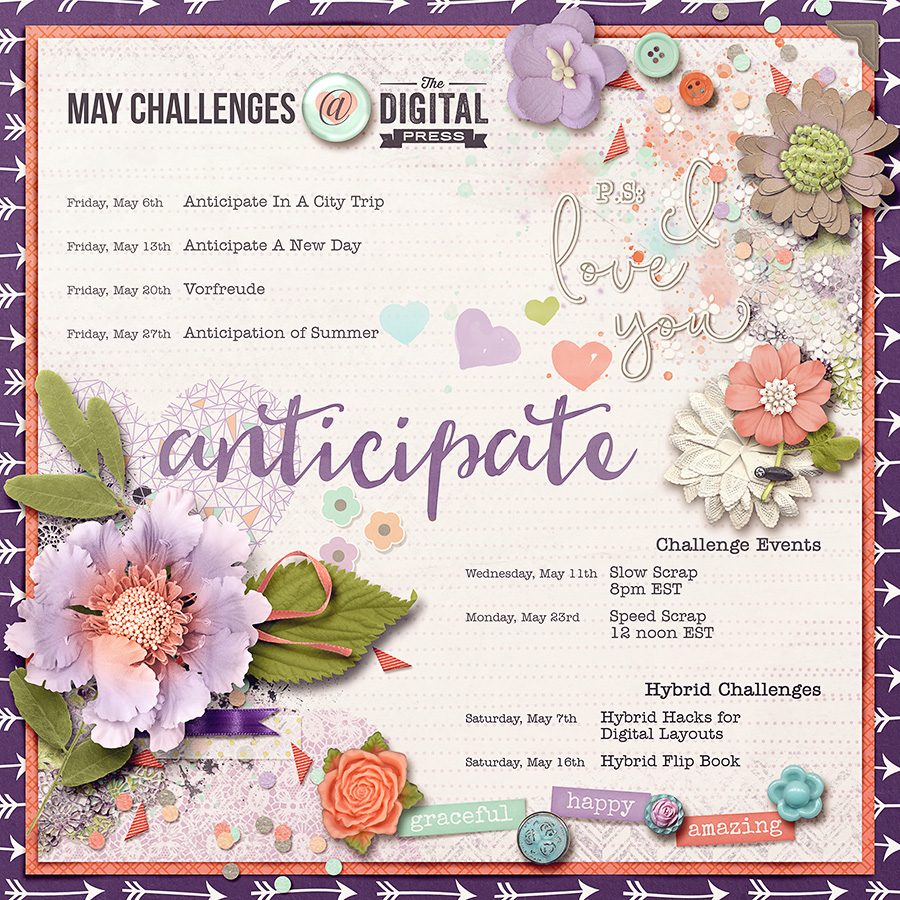 The handy image you see above can be saved to your computer for reference throughout the month, as it features our schedule for May. 🙂 It was made by the ever-talented Alina from TDP's creative team, using the brand new store collab, A Mother's Heart, which was released today and can be purchased for just $4.00 for the first 4 days of the month!
We cannot wait to see how you implement our Word of the Month into your daily lives and memory-keeping!
*** Header image created using A Mother's Heart Collab by the TDP Designers and A Mother's Love Alphas by River~Rose Designs.
---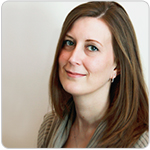 About the Author  Rachel Alles is on the creative team here at The Digital Press. She is fortunate to share her life with her loving husband, Doug, and her two blessings: Madeline and Maxwell. The three of them are her main source of inspiration for her pocket and traditional style pages. When she's not scrapping, she enjoys anything Disney-related, learning more about photography (and attempting to turn the dial off "Auto"), and dabbling in home decor projects.