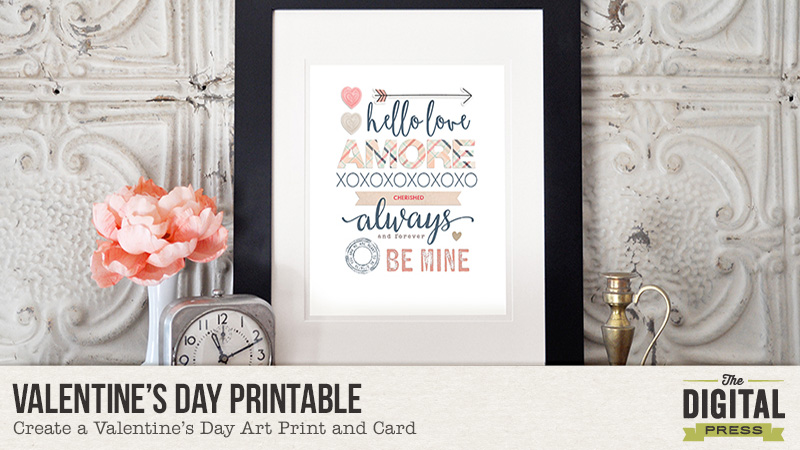 I am a hopeless romantic, and just love Valentine's Day. Today, I am here to show you how to create a simple Valentine's Day printable using word art and digital elements from The Digital Press. You can print and frame for a piece of artwork… or make a card to send to a loved one.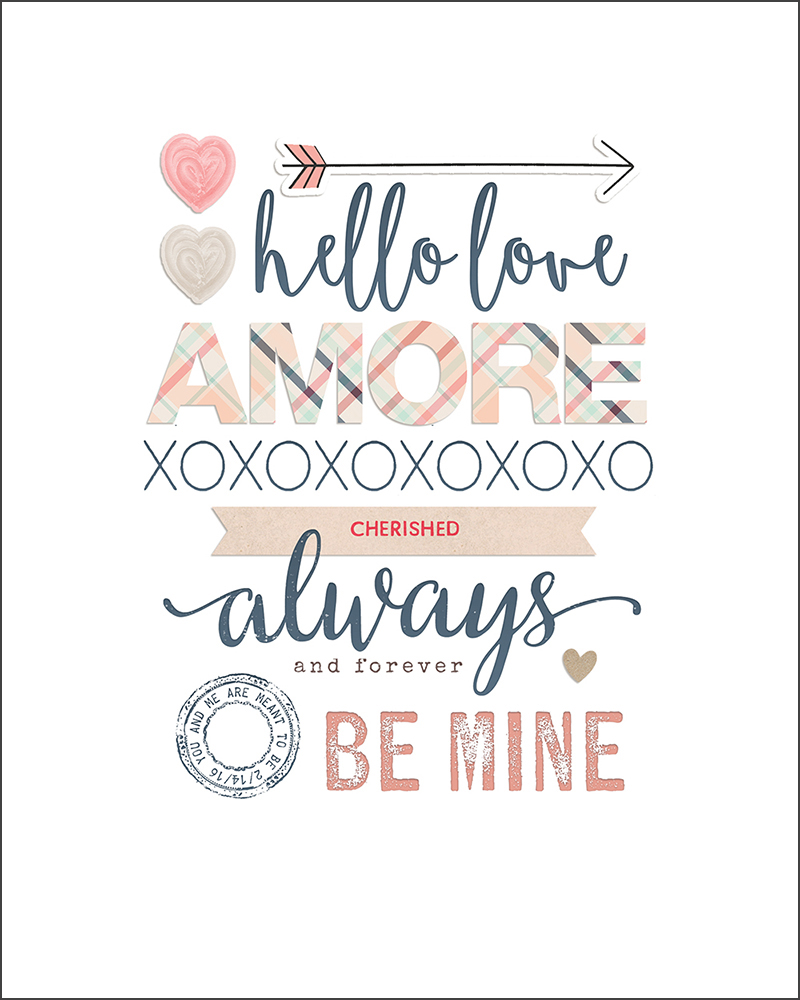 Step 1. Gather a collection of Digital Supplies that includes any word art and elements you would like to use. For my printable, I used l'Amore by Little Lamm & Co., Be Mine by Mari Koegelenberg & Danielle Engebretson, and the TDP mini kit Cherished.
Step 2. Create a new 8×10 canvas in your photo-editing program (it should be 300dpi for print-resolution). Place your words on your layout until you have them arranged in the desired position.
Step 3. You can add color to some of the words, or clip digital papers to items you've chosen. You can even add drop shadows to a few of your words to add dimension.
Step 4. If desired, add a few digital elements to embellish your word art (you can see that mine uses hearts, arrows, etc.).
Step 5. Print it out onto paper and frame at 8×10 to show off your new lovely artwork.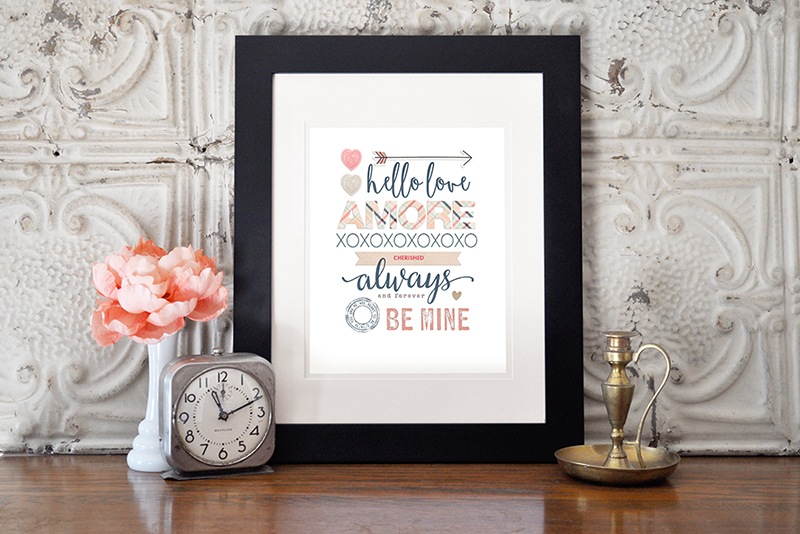 Step 6. If you would also like to create a greeting card using your printable, simply re-size it to 5×7 and then print, seal with a kiss, and send to your loved one.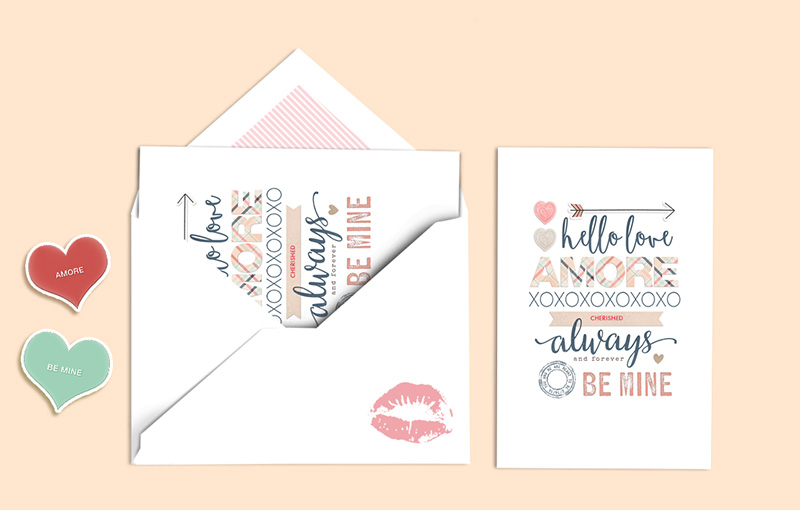 Cute, isn't it? And so easy!
Hopefully this tutorial helps you think of ideas for repurposing your digital products and creating your own home printables and cards.
---

About the Author  Lindy Krickbaum is a member of the creative team at the Digital Press. She is a happily-married wife, and best friend to her twin sister. She currently lives in Johnson City, Tennessee in the United States. Lindy is a self-admitted scrap-a-holic, rarely missing a day to scrap. She also enjoys designing jewelry, reading, and traveling every chance she gets.