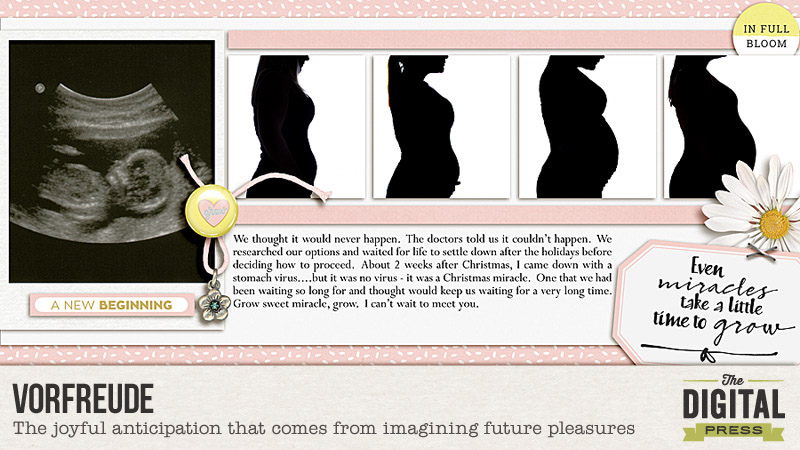 Hello friends! It's Farrah here today, and I'm hosting a journaling challenge related to the anticipation of things to come.
Whether you are anticipating a baby, planning a big trip, or even just looking forward to the summer… it's fun to document the anticipation. The German word vorfreude means "the intense, anticipative joy derived from imaging future pleasures."
For me, the time I experienced the most profound vorfreude was when I was pregnant with my second child. It was a huge surprise after having gone through infertility and then BAM! What?? I found myself pregnant.  We decided to wait until the baby's birth to learn the gender… but that didn't stop me from wondering about it and thinking about it (as well as many, many others aspects of a new baby that create intense anticipative joy!). I have created many scrapbooking layouts about this, but here is one of my favorites…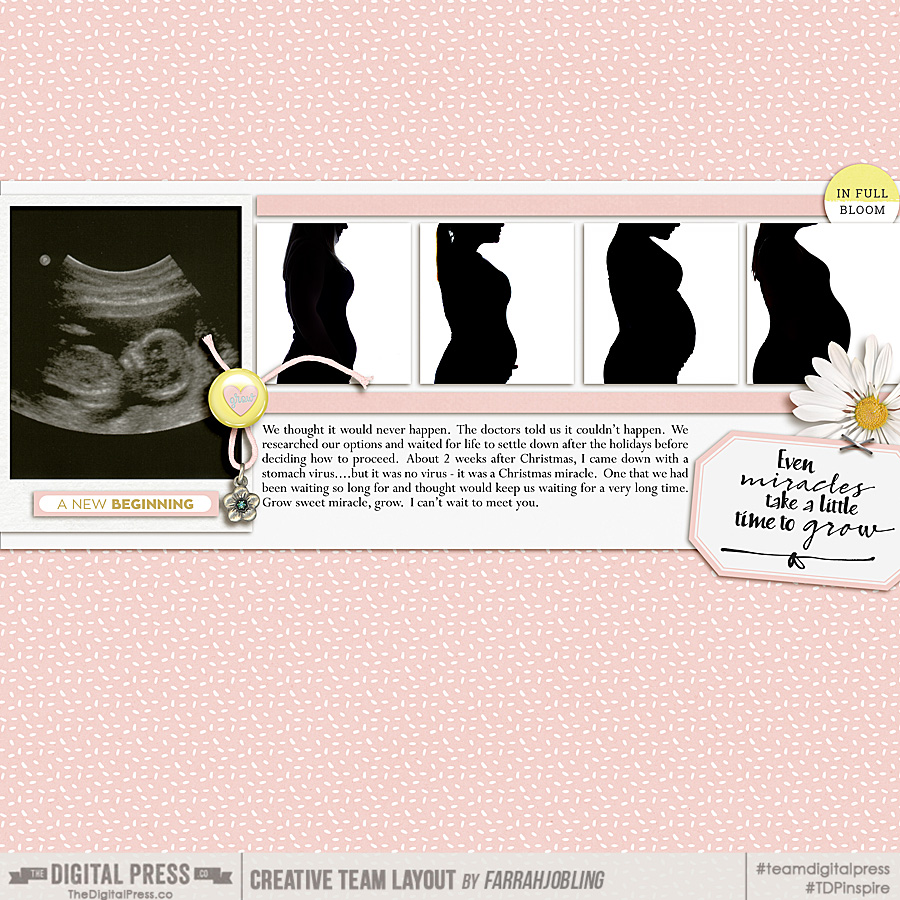 I have a journaling challenge for you today… related to this idea of excitedly anticipating something. I invite you to come check out the challenge in the forum, and join in! You can earn TDP challenge points, while also completing a layout for your personal album. Win-win! 🙂
---

About the Author  Farrah Jobling is a member of the creative team here at The Digital Press. She lives in Denver with her amazing family — Mike, Nicholas (9), Claire (6), Hope (2 yr old puppy) & Kringle (5 mo old bunny). She works from home as a photographer and enjoys scrapping her personal photos.